UK Volkswagen owners mount Dieselgate lawsuit
Ten thousand UK VW owners seeking £3,000 each over emissions scandal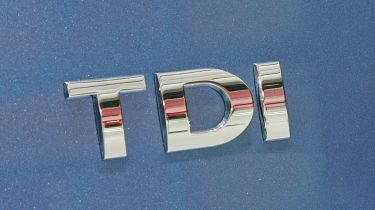 Following settlements in America, UK owners are now launching a class action against Volkswagen over the Dieselgate scandal, the Daily Mail has reported.
Ten thousand Volkswagen customers, represented by a consortium of law firms headed by Harcus Sinclair, are requesting a total compensation package from VW of £30million.
Volkswagen has already agreed to pay out just over £14bn to US customers who were misled on the amount of mono-nitrogen oxides (NOx) emitted by certain Volkswagen models. The Dieselgate scandal involved VW fitting 'defeat devices' to its cars to pass stringent US emissions tests, and the results from these assessments are said to affect 11m Volkswagen Group cars worldwide.
The UK lawsuit only involves 10,000 Volkswagen owners, but legal representatives claim if every affected VW, Audi, SEAT and Skoda owner in the UK came forward seeking the same level of compensation, the total bill for Volkswagen could be £3.6billion.
Volkswagen has already taken action in the UK over the emissions issue: affected cars are being recalled, and a fix implemented to reduce emissions. But while VW has agreed a payout for American consumers, some feel UK customers are also entitled to compensation.
Volkswagen claims UK customers aren't entitled to compensation, as residual values haven't been affected – it says it will defend the lawsuit "robustly". Claimants say VW should be penalised as it misled customers over the environmental impact their cars have, and the company should be "penalised accordingly so as to discourage this sort of behaviour from happening again."
Read on for a comprehensive overview of the Dieselgate scandal.
The VW emissions scandal, also known as 'dieselgate', has dominated the headlines since the story first broke in September. Volkswagen has been accused of cheating in emissions tests to meet strict regulations in the US. We outline past developments in the story, what VW is doing to rectify the situation and what it means for Volkswagen owners.
Volkswagen Golf will be the first model to be recalled
Owners of Volkswagen Golfs with the EA189 2.0-litre TDI BlueMotion engine will shortly receive a letter asking them to make an appointment with their nearest dealer so that a "technical solution" can be implemented to "remedy defects".
Amid concern that a fix for engines implicated in the scandal could negatively affect their performance and/or fuel economy, Volkswagen has assured owners that the work to be carried out in this case "does not result in any changes to the fuel consumption levels, performance data or noise emissions".
The recall announced will affect 15,000 owners across Europe, but more Golf models will subsequently be recalled, along with other cars in the Volkswagen line-up such as the Volkswagen Passat and Volkswagen Amarok. It's expected that around 1.1 million cars in the UK will eventually be brought in for work owing to the 'dieselgate' scandal, including those made by other brands in the Volkswagen Group like Audi, SEAT and Skoda.
The Volkswagen Group is thought to have set aside around £5bn to cover the cost of recalling cars implicated in the scandal. While owners in Europe haven't been offered compensation, as was first mooted, the work to fix affected cars will be free of charge.
The VW Group published a timetable for fixing the three engines fitted with defeat devices (the EA189 1.2, 1.6 and 2.0-litre diesel engines), which indicated the work would be finished by the end of this year. More recently, however, Matthias Muller, CEO of the Volkswagen Group, has admitted that the work may overrun into the first quarter of 2017 because of difficulties in finding fixes for dieselgate cars.
What is the emissions scandal?
All cars are required to comply with certain emissions standards before going on sale. The VW emissions scandal concerns engine software fitted to some Volkswagen models that allowed them to cheat strict emissions tests in the US, but it has since come to light that cars in Europe are implicated, too.
The software in question was capable of detecting when the car was being tested for emissions and temporarily reducing the amount of nitrogen oxides (NOx) being put out. Once the test was over, the car reverted to normal and its emissions went back up.
VW has admitted that it used this software to cheat American emissions tests, and while the company has also admitted the software is fitted to European models, it's not clear it was used specifically to cheat EU tests due to different regulations.
Following an internal investigation, Volkswagen has concluded that the reason the defeat device was fitted to so many cars was due to a culture of rule breaking among workers that was tolerated by the company.
No compensation for UK owners
Volkswagen has said previously that customers in the UK with cars affected by the emissions scandal will not receive compensation.
In December, CEO Matthias Mueller said at a press conference broadcast globally: "We're working on an effective package for all our customers. There will be an attractive package, let's call it compensation, for the reduction in value of cars."
However, it was then confirmed that UK owners will not be compensated. A spokesman told our sister site Auto Express: "There won't be compensation. All the indications are that residual values are unaffected." And he claimed that the confusion had been caused by "a slight mistranslation".
In certain cases, however, a "support package" may be made available to customers in the form of a goodwill gesture – for example if an owner living in a remote area faces a lengthy journey to get the necessary remedial work done on their car.
As reported previously, US owners will receive $1,000 gift cards by way of compensation, but the spokesman said they faced a "different set of circumstances".
VW UK is currently working through a phasing document which will determine exactly when each model affected will receive its fix. Work on Amarok pick-ups is set to start this month, with the first cars to be worked on in March. Owners will be informed by VW UK, or their dealer, or both, when they are required to take their cars in.
Which cars are affected?
The first cars to be confirmed with the 'defeat device' – VW calls it an 'auxiliary emission control device' (AECD) - were Volkswagen models with 2.0-litre TDI diesel engines under the EA 189 name. These were pre-Euro 6 emissions regulations models.
Since then, 1.6-litre TDI and 1.2-litre TDI engines and some petrol engines have been confirmed to be implicated in the scandal in some capacity – this amounts to around 11 million vehicles globally and 1.1 million in the UK that will be recalled.
Larger 3.0-litre V6 TDI engines fitted to larger VW and Audi models between 2014 and 2016 – and some Porsches – have been confirmed to be fitted with the cheat device.
Volkswagen – along with sister brands Audi, Skoda and SEAT – have set up sections of their respective websites for owners to enter their car's VIN (Vehicle Identification Number) to see if their car is affected. This will list all models in the VW Group ranges that are affected in some way.
Volkswagen has also confirmed that there are nine models in the current 2016 range that have incorrect CO2 emissions figures. These will be retested and the company will cover any costs such as higher tax rates. The adjusted figures will be published early in 2016. The models affected by this part of the scandal are listed below:
VW Polo 1.0 TSI BlueMotion 70kW EU6 DSGVW Scirocco 2.0 TDI BMT 135kW EU6 manualVW Jetta 1.2 TSI BMT 77kW EU6 manualVW Jetta 2.0 TDI BMT 81kW EU6 manualVW Golf Convertible 2.0 TDI BMT 81kW EU6 manualVW Golf 2.0 TDI BMT 110kW EU6 manualVW Passat Alltrack 2.0 TSI 4MOTION BMT 162kW EU6 DSGVW Passat Estate 2.0 TDI SCR 4MOTION BMT 176kW EU6 DSGVW Passat Estate 1.4 TSI ACT BMT 110kW EU6 manual
What's the fix?
While there's no technical fix for the nine cars mentioned above, there will be a recall for the most significant portion of affected vehicles – the diesel cars fitted with the EA189 engines.
The recalls start in March 2016 for the 2.0-litre TDI engines. The cars will receive a software update that will take around half an hour to do.
The 1.2-litre TDI is expected to receive a software tweak in a similar form to the larger 2.0-litre TDI EA189 engine, but this is yet to be confirmed. This will be done in June 2016.
Finally, 1.6-litre TDI engines will receive a hardware tweak in the form of a 'flow transformer' device that helps the engine's computer calculate the right amount of fuel and air being combusted. A software tweak will also be a part of this recall and this is expected to roll out in October 2016. VW expects it to take under an hour to do.
For concerned owners, VW will be contacting those with cars that will need the technical fix nearer the time, while the company has also confirmed the fix will not affect vehicle performance or fuel economy of the car.
Volkswagen loyalty offers
VW is offering existing owners a loyalty discount on the current range of Volkswagen models. This is for anyone who currently owns a VW model (affected by the emissions scandal or not) and comes in the form of money off the price of the car or deposit contributions for finance agreements.
To be eligible, the customer must have owned their Volkswagen for more than 90 days and must provide their logbook as proof. A source also confirmed this is in addition to other current offers being run by the dealer.
The exact amount offered to customers varies depending on the new car purchased:
£400
£500
£1,000
Volkswagen Golf hatchback, estate, SV & Cabriolet Volkswagen Beetle & Beetle Cabriolet Volkswagen Scirocco Volkswagen Jetta Volkswagen Tiguan Volkswagen Touran Volkswagen Passat saloon & Estate Volkswagen CC Volkswagen electric cars
£1,500
Volkswagen Sharan Volkswagen Touareg
Will my road tax be affected?
No. The Department for Transport (DfT) has confirmed motorists who have bought a vehicle in good faith will not be liable for additional tax.
Transport Secretary Patrick McLoughlin said: "Our priority is to protect the public and give them full confidence in diesel tests. The government expects VW to support owners of these vehicles already purchased in the UK and we are playing our part by ensuring no one will end up with higher tax costs as a result of this scandal."
Road tax in the UK is calculated on the basis of carbon dioxide (CO2) emissions. This issue mainly concerns nitrogen oxides (NOX), which are a different type of emissions, associated with local pollution rather than global effects of CO2.
Will my fuel economy be affected?
VW has said the technical fixes for the affected cars will not have an impact on the fuel economy of its vehicles, although other manufacturers, including Peugeot, Citroen and Vauxhall have said they will begine to publish real-world fuel economy figures starting this year that are more representative than the current claimed figures from manufacturers.
Will the resale value of my car be affected?
Possibly – the scandal has certainly damaged VW's good image and some people who bought diesel-engined cars for their low emissions may be less inclined to do so in the future. However, the compensation package mentioned previously should make up for this and other high-profile recalls haven't had a significant impact on used values in the UK.
Dylan Setterfield, senior forecasting editor at used-car pricing service CAP, said: "We do not expect there to be any significant impact on used values for VW Group models in the UK as a direct result of the US emissions scandal. The last global recall was the Toyota/Lexus issue and despite the fact that this had serious safety implications, there was no discernible impact on used values. It's also far from certain that VAG (the Volkswagen Group) are the only ones to have employed such technology on vehicles in the US.
"UK consumers remain relatively unaware of nitrogen oxide emissions and are far more accepting of diesel technology than their counterparts in the US. The over-riding view is that diesel vehicles are more economical than their petrol equivalents (even if this is not always the case) and the torque characteristics of diesel engines are generally popular with drivers.
"There's already wide acceptance that official data regarding CO2 emissions and fuel economy are broadly unreliable across the board. This is reputational issue for VW and I'm sure they will take steps to reassure customers and rebuild trust."
However, Glass' Guide said that while average prices across the used car market rose by 2.1% in September 2015, there was no increase in the value of used Volkswagens. Effectively, that means VW used prices are 2.1% lower.
If you're concerned that your car is affected, check it by using the manufacturer's websites listed below: