About Us
Carbuyer is here to help you find the best car for your needs and buy it at the best price possible
Carbuyer makes choosing a car fun!
Carbuyer is not like other motoring websites – it makes choosing a car easy. Our advice is practical and free from confusing jargon. We provide entertaining test drive videos of all the cars that matter. Plus our testers' unrivalled expertise is backed up with the very best technical data available.
As well as our clear, in-depth car reviews we've got a huge range of top 10s that rank the best cars of each market sector and category. We cover all the most important car buying news and our car comparison pages put key new cars head-to-head with rivals or previous generation models to help you decide.
The Carbuyer team
Carbuyer's army of authors are all highly experienced journalists and road testers who have bought, driven and owned thousands of new cars between them. We are confident our advice is the most accurate, in-depth and up-to-date available – all of which will put you on the front foot when the time comes to buy.
And it's not just about buying…
Our tips and advice section include a guide to help you to get the best possible price when you sell your current car, as well as pointers on car maintenance, driving in winter and how to scrap your old car. Also included is our how-to section helps with negotiating a price with new car sales staff, buying from a broker and buying a car on finance. What's more, we've got advice on the latest new car sales scams, and a checklist of your rights as a consumer.
Carbuyer has been designed to suit the needs of real people
We hope you agree that all this really does make choosing a car easy. But if you feel any areas of the site could be improved or have any other suggestions, we'd be delighted to hear your feedback via our social channels on Facebook, Twitter or Instagram, or drop us an email at hello@carbuyer.co.uk.
Richard Ingram
Editor, carbuyer.co.uk
---------
Copyright © Autovia Limited 2021 (Autovia Limited is part of the Dennis Group). All rights reserved. Carbuyer is a registered trademark. Carbuyer is published by Autovia Limited. Autovia is a trading name of Autovia Limited, registered in England and Wales no. 13018565. Registered address: 31-32 Alfred Place, London, WC1E 7DP. VAT number 364 557962. Neither the whole of this publication nor any part of it may be reproduced, stored in a retrieval system or transmitted in any form or by any means without the written permission of the publishers.
How much does it cost to charge an electric car?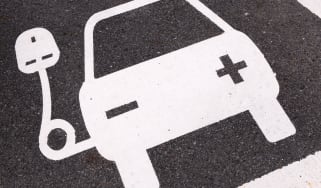 How much does it cost to charge an electric car?
Hybrid vs plug-in hybrid vs electric cars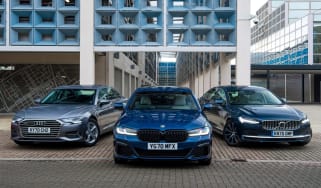 Hybrid vs plug-in hybrid vs electric cars
Best car tyres to buy 2021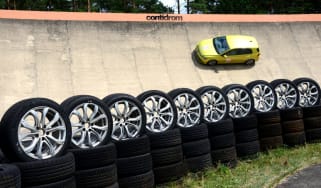 Best car tyres to buy 2021