Top 10 best cheap-to-run cars 2023
Our rundown details the best cheap cars to run for a variety of different buyers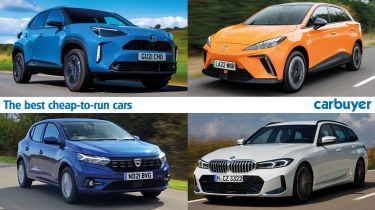 If running costs are a top priority for your next car purchase, finding a model with efficiency and running costs to suit your budget can be a pain. We've taken the headache out of searching for cars with the lowest bills by assembling 10 of the best cheap-to-run cars.
These cars fit a variety of budgets and needs from the cheapest small cars to run for short city journeys to larger vehicles that can keep the cost of family motoring down. We haven't just looked at MPG (miles per gallon) or list price for our rundown; these cars shouldn't cost too much to run in any area.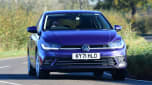 Best insurance group 1 cars 2023
Since 2018, the outdated NEDC (New European Driving Cycle) method of testing fuel economy and emissions was superseded by the WLTP (World harmonised Light vehicle Test Procedure) system. This new testing regime includes actual testing on the road instead of just the laboratory, meaning new cars will have their efficiency measured using real-world conditions.
We've gathered a selection of cars that are cheap to run, tax, and insure from an array of different vehicle classes, so there should be something for everyone. However, if you need a larger vehicle to fit the family in then check out our run-down of the most economical family cars.
The MG4 is somewhat of a game-changer. Because it's an all-electric hatchback, it will cost less to run than petrol and diesel-powered rivals, and yet despite most electric cars being expensive to buy in the first place, the 4 is one of the cheapest currently on sale. 
The MG4 comes with either 168bhp or 200bhp for the Long Range version, but we think the Long Range's heavier battery means performance feels similar for both versions. On the subject of range, the standard car gets around 215 miles from its 51kWh battery – we think that makes the most sense for buyers after a cheap-to-run car, as most drivers don't do much more than 20 miles a day on average. The Long Range bumps this up to 281 miles thanks to a larger 64kWh battery, which will appeal if you need to drive longer distances more frequently. Despite its higher price tag, it's still cheaper than base model versions of the Volkswagen ID.3.
All versions of the MG4 come with 150kW DC rapid charging, too, so a 10-80% top-up will take just half an hour. Even with the standard car needing to be recharged more frequently, you'll be up and ready to drive again in no time. Despite being a budget-friendly EV, the MG4 also feels well-equipped and modern, albeit with some lower-quality pieces of trim. When it comes to running costs and value for money, though, the MG4 is hard to beat.
The latest Dacia Sandero is still nearly unbeatable when it comes to value and low running costs, despite the lack of a hybrid option. All the petrol engines are 1.0-litre units; our pick is the TCe 90 which returns more than 53mpg with a good level of performance. There's no diesel engine available, but the 1.0-litre petrol/LPG-powered TCe 100 Bi-Fuel is an option for higher-mileage drivers. Although you should note that its LPG tank will prohibit you from using the Channel Tunnel. 
Partnership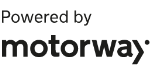 Need to sell your car?
Find your best offer from over 5,000+ dealers. It's that easy.
It's the most expensive model to buy, and its engine is capable of around 49mpg when running on petrol, while switching to cheaper LPG works out similarly economical, with up to 39mpg possible. Insurance and maintenance won't cost the earth either.
The Sandero's budget reputation is evident inside the cabin when compared to more expensive rivals, but comfort and equipment levels are better than in the previous-generation Dacia Sandero. Given its price, the Dacia Sandero is a practical five-door with a decent boot and lots of equipment making it great value for money.
The Skoda Octavia is a favourite among families looking for frugal motoring without compromising on quality. The large boot and range of standard equipment along with a sturdy interior means car buyers won't feel like they are missing out on much compared with more expensive options. The Octavia's size makes it closer to competitors in the class above for practicality, giving it an advantage over the Volkswagen Golf it's based on.
Despite its size, the Octavia is cheap to run with an excellent range of standard engines to pick from. The most frugal is the entry-level diesel engine; a 2.0-litre with 114bhp. It'll return over 65mpg, while the more powerful 148bhp version of the same engine is capable of returning 50-60mpg. Even the two petrol engines, a 109bhp 1.0-litre and a 148bhp 1.5-litre, can manage over 50mpg, with DSG-equipped models getting mild-hybrid assistance.
The flagship Octavia iV is currently not available due to supply shortages, but when it returns it will continue to be the most economical version, managing 182-283mpg with CO2 emissions of 22-33g/km. It combines a 1.4-litre petrol engine and an electric motor producing 201bhp but this technology comes at a price, with even the entry-level Octavia PHEV costing over a third more than a conventional petrol-powered model.
Offered as a hybrid, plug-in hybrid, and fully electric crossover, the Niro is certainly a cheap car to run. While the purchase price increases, the fuel bills keep dropping the higher up the Niro range you go. In standard hybrid form you can expect 60mpg, and the plug-in hybrid manages 40 miles on electric power alone. All models come with a seven-year/100,000 mile warranty, which helps keep any unforeseen costs at bay. However, the fully-electric model is currently assigned the same servicing regime as the hybrid and plug-in hybrid of 10,000 miles or annually, which adds costs that some may have hoped to save by going for the EV.
Overall, the Niro offers a spacious and well-equipped option for buyers looking for a hybrid or EV, although the plug-in hybrid loses some boot space, so check to make sure you get the one that best suits your needs.
Toyota has long been at the forefront of hybrid technology from the initial success of the Toyota Prius to today. The Japanese carmaker now offers many hybrid vehicles, including the Yaris Cross - a small SUV based on the ever-popular Toyota Yaris. A 'self-charging' hybrid produces electricity by utilising energy that would otherwise be wasted, for example in braking. The electricity helps the petrol engine and boosts efficiency, with the end result being that the Toyota Yaris Cross is said to manage up to 64mpg.
On the outside, the Yaris Cross has chunkier styling and a rugged look with thick wheel arch surrounds in black plastic. Inside the Yaris Cross has added space and is easier to get in and out of compared to the regular Toyota Yaris hatchback thanks to its raised ride height.
The Vauxhall Mokka is popular with car buyers who need a small family SUV, but want the sharper styling of a sporty-looking vehicle. The Mokka made it onto our list thanks to its efficient turbocharged petrol engine that can return around 51mpg. There is also an all-electric version with 209 miles of range and the ability to charge to 80% in 30 minutes using a 100kW charger.
Previously the Mokka was offered with a diesel engine, which has now been discontinued. The 1.5-litre diesel was a great match for high-mileage drivers, that's still available as a nearly-new purchase. 
Families with older or taller children may find the Mokka slightly cramped when it comes to rear seat space, so it's worth taking a test drive with your family in tow.
The Ford Kuga is now in its third generation, and the latest one is the best yet. It regains the handling verve that was lost in the old model, and boasts a spacious interior that'll be instantly familiar if you're upgrading from a Fiesta or Focus. Well-equipped and easy to use, the Kuga's interior is one reason why the car is so popular.
Another reason is that the Kuga can also be cheap to run. Its petrol and diesel engines are more efficient than before, and Ford has also introduced both hybrid and plug-in hybrid engines to the line-up. A super-low CO2 figure and a 39-mile electric range both impress (even if 30 miles between charges is more likely in the real world), helping to keep costs down.
The Honda Jazz is a small car that feels like a luxury one on the road, with a smooth ride adding a layer of comfort that can sometimes be missing from smaller vehicles. Even though the Jazz is a budget car it certainly isn't missing some cutting edge technology to help increase mileage and save fuel. Over 60mpg is possible in gentle driving. Added to this is the discounted tax rate and a low insurance bracket, making this a cheap car all around. Servicing can also be arranged on a fixed-price deal with the dealer and broken up into monthly payments.
Inside the Jazz offers a functional space with lots of materials that feel as though they will last a lifetime. Oddly the infotainment screen is closer to the passenger than the driver in the dashboard, but it is easy to interact with and a vast improvement on its predecessor.
Crossovers and SUVs may be all the rage, but in the past the go-to practical choice was often the estate car. The 3 Series Touring comes in the traditional petrol and diesel options, but a plug-in hybrid is also available to maximise efficiency. The 320d diesel engine will get you up to 59mpg, and the petrol 320i can manage around 42mpg.
Your best cheaper-to-run option, though, is the 330e plug-in hybrid, which allows you to do a range of around 35 miles on electric alone, with a petrol fuel economy figure between 150 and 200mpg. With the lowest BiK rate of the range, the 330e is the better choice as a company car. Its fuel economy combined with its estate-practicality means it's an obvious choice for those looking for something more spacious. Buyers looking for a manual option might be disappointed, though, as the 3 Series Touring is only available as an auto.
The Skoda Enyaq iV is great value to buy in the first place, and won't break the bank to run, given its fully-electric powertrain. There are a few versions to choose from – the entry-level Enyaq iV 60 gets a 177bhp electric motor, with the 80 upping this to 201bhp, while the top-of-the-range 80X gets 262bhp and four-wheel drive thanks to dual motors. We think the cheapest 60 model with the 62kWh battery (58kWh usable) is the best pick, given its adequate range for most buyers – it'll get up to 253 miles to a charge, so most drivers will only have to charge once a week.
One of the Enyaq's biggest selling points is its practicality; there are few EVs to offer such a spacious interior and huge boot at this price point. There are lots of clever storage solutions around the cabin, and the doors and boot open to a wide angle for easy access. The electric SUV's flat floor means there's lots of legroom and the car's tall, boxy shape means it gets a vast 585-litre boot which increases to 1,710 litres with the rear seats folded down – it's one of the largest boots of any electric car on sale. These factors make it one of the best choices as a cheap-to-run family car.
Besides optimising your fuel economy, there are other ways to save money on motoring. Check out our favourite cars that are exempt from the London Congestion Charge and we've also ranked the best hybrid and electric cars  
Top 10 best cheap-to-run cars 2023