Volkswagen Golf hatchback review
"The eighth-generation Volkswagen Golf improves incrementally in most areas, but its new digital interior is far from perfect"
Pros
Digital dashboard
Polished drive
New engine tech
Cons
Conservative styling
Rivals with bigger boots
Vague steering in Comfort mode
Verdict - Is the Volkswagen Golf a good car?
As you'd expect, the Golf has evolved and improved in a number of areas, with improved engines, interior space and technology, but some buyers may find a few of the new features frustrating. For instance, relegating virtually every dashboard button to menus within the central screen has made the Golf less easy to use than it once was. We also suspect the gap between the Golf, SEAT Leon and Skoda Octavia will prove closer than ever, while electric hatchbacks like the Cupra Born and Volkwagen's own ID.3 will prove tempting for company car choosers and some private buyers.
Volkswagen Golf models, specs and alternatives
This is the eighth-generation Volkswagen Golf, the latest version of the family hatchback that has racked up more than 35 million sales worldwide since it was first launched.
It comes as no surprise that VW's designers have again refrained from breaking the mould when it comes to styling, instead choosing to subtly update the existing design. Most noticeably, the front of the Golf is now lower and sleeker than the old car. This is helped by slim LED headlights and a minimalist lower grille and the removal of separate fog lights in favour of a full-width opening. It also features VW's latest badges, including 'Golf' script on the tailgate, flanked by a modern, intricate rear-light design.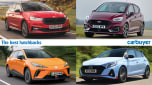 Top 10 best hatchbacks 2023
A pie chart for the design budget would reveal that the most money has been spent inside, where the Golf embraces the digital age wholesale. Like the trend-setting Mercedes A-Class, the Golf's instruments and infotainment are now taken care of by two screens sitting side-by-side. Buttons have largely been consigned to history, but you can say "Hello Volkswagen" instead to use voice commands for a variety of actions. Overall, the interior is more attractive and interesting than before, even if there have been a few unexpected cuts in quality – the plastic trim spanning the dash looks a bit cheap, for example. Some may also find the lack of buttons and touch-sensitive slider for volume and interior temperature a backwards step in a car renowned for its logical controls.
Volkswagen has now adopted the Golf trim levels used across continental Europe in the UK, with Life and Style joining the sporty R-Line that we had already. In September 2023 a Black Edition was also announced, with distinctive 18-inch black Bergamo alloy wheels, an illuminated strip across its nose, black exterior trim and extra kit. LED headlights are standard across the range, along with front and rear parking sensors and automatic air conditioning. It commands a price premium, however, costing around £3,000 more than an entry-level SEAT Leon.
Entry-level Life spec cars get 16-inch alloy wheels, with standard safety tech including adaptive cruise control, a dynamic road sign display and lane keep assist. Upgrading to the Style trim level adds 17-inch alloy wheels and LED 'Plus' headlights.
Heading up the standard Golf line-up is the R-Line trim, which has a sportier feel thanks to restyled front and rear bumpers, front sports seats and 17-inch alloy wheels finished in a 'Valencia Grey' metallic grey paint scheme. Other additions include rear privacy glass and LED tail lights.
Partnership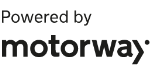 Need to sell your car?
Find your best offer from over 5,000+ dealers. It's that easy.
The Mk8 Golf GTI, GTD and GTE plug-in hybrids have more muscular styling, LED lights and an optional full-width LED light bar in the front grille. All also gain a five-element foglight design housed in the lower front honeycomb grille, as well as different alloy wheel designs. Trim colours will help separate the three, with the GTI getting the traditional red contrast striping, the GTD silver and the GTE blue to indicate its PHEV powertrain.
New bodywork makes the Golf slightly longer, but its interior dimensions are almost identical, so there's plenty of room to accommodate four adults and 380 litres of boot space. This is about average for a hatchback, but models like the Honda Civic and Skoda Octavia offer more luggage space if you need it.
Volkswagen has targeted efficiency gains with its engine line-up, and there are plenty of powertrains on offer. The 1.0-litre petrol is the most affordable, followed by a larger 1.5-litre TSI with 148bhp, and a number of petrols get eTSI mild-hybrid technology as standard when a seven-speed DSG automatic is chosen. This tech uses a 48-volt starter generator and battery to offer engine-off coasting and a small performance boost, improving overall efficiency.
High-mileage drivers are catered for by a single 2.0-litre TDI diesel with 113 or 148bhp. It's a newly developed engine that features improved emissions-reducing technology to help cut NOx emissions by almost 20%. Alternatively, there's the Golf GTE, now with an impressive 242bhp. As well as being quick, it has an electric range of up to 37 miles, making it highly appealing for business buyers looking to save on company-car tax. That's especially the case now the all-electric Volkswagen e-Golf has been superseded by the all-electric ID.3.
On the move, the Volkswagen Golf feels slightly more agile than before but maintains the tried-and-tested recipe of being both comfortable and rewarding to drive. You can feel the extra boost of the eTSI system at low revs, but the 2.0-litre TDI with 148bhp is arguably even smoother and refinement impresses across the board, rivalling the Mazda3 or BMW 1 Series.
As you'd expect, the Golf has evolved and improved in a number of areas, with improved engines, interior space and technology, but some buyers may find a few of the new features frustrating. For instance, relegating virtually every dashboard button to menus within the central screen has made the Golf less easy to use than it once was. We also suspect the gap between the Golf, Leon and Octavia will prove closer than ever.
What about buying a used or nearly new Volkswagen Golf Mk8?
Volkswagen has no trouble selling Golfs to UK buyers and that means plenty of choice for those seeking new or nearly new models. The Mk8 is in plentiful supply as a used car these days and VW's extensive franchised dealer network will have plenty of options. As always, the Golf holds its value very well, propped up by the classy image VW has built for it over the years. You'll pay a little bit more than for rivals but the investment should pay off when the time comes to sell.  
What's its history?
The Golf has been around in numerous forms since 1974 and is currently on its 8th generation. The Mk8 car launched in 2019 following a similar formula to the Mk7 car with significant upgrades in cabin technology.
The Golf Mk7 first went on sale in the UK in 2013 as a roomy and sophisticated three- and five-door mid-size family hatchback, powered by a range of economical and zippy turbocharged petrol and diesel engines. Other body styles arrived over the years – a five-door estate car, mini-MPV and a two-door cabriolet. 
Used VW Golf Mk7 (2013-2019)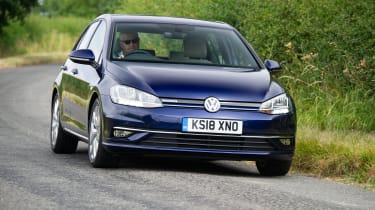 A top quality mid-sized family hatchback, the Volkswagen Golf Mk7 makes an excellent secondhand buy because of its robust construction, top-notch materials and overall dependability. A small number of Golf Mk7s have suffered reliability issues, but Volkswagen was quick to resolve these as they became apparent so most cars should be back to rude health by now – do check that remedial work has been done, however. Because it was a big seller in the UK, used Golf Mk7s are plentiful both as private sales and on dealer forecourts, so you should be spoilt for choice. Expect to pay more for a Golf than most of its rivals – the car has a strong reputation for being pleasant to drive and easy to own, and that bolsters values. The flip-side is that you should get a good price when it comes time to sell. The Golf Mk7 has a wide and sometimes confusing range of engines – if you're after the best all-rounder then we recommend the 1.5 TSI petrol, but there are no bad choices.
Read the full Golf Mk7 review...
Used VW Golf Mk6 (2009-2013)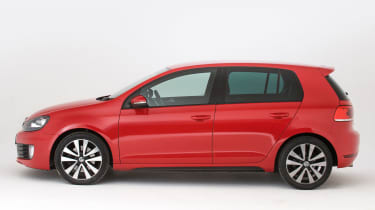 Based heavily on the Mk5 that preceded it, the three- and five-door Golf Mk6 hatchback is neatly styled, solidly made, roomy, a treat to drive, largely reliable, and not too expensive to run if you buy wisely. The Golf Mk6 is available with a range of diesel and petrol engines that span from the very economical to the very powerful, and offers you the choice of manual and automatic gearboxes. As with other Golfs, the Mk6 is often more expensive than other comparable family hatchbacks.
Read the full VW Golf Mk6 review...
Used VW Golf Mk5 (2004-2008)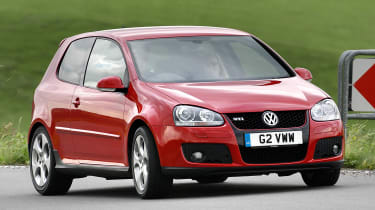 The Golf Mk5 represents a big step up over its predecessors in terms of cabin design, quality and in-car technology. Practical, classy, spacious and enjoyable to drive, the Golf Mk5 remains a very appealing mid-sized hatchback despite its age. Its range of diesel and petrol engines aren't the most modern – the non-turbo 1.6 diesel especially – and yet they're fairly economical and perform well. Because Golfs tend to be quite durable cars you should have no trouble finding a decent selection of used Mk5s, but beware older, poorly maintained examples.
Read the full VW Golf Mk5 review...
Older VW Golf models (1974-2003)
Launched in 1974, the original Golf wasn't just a significant car for Volkswagen, it popularised the notion of the hatchback as the ideal family car – by the time production of the Mk1 ceased in 1983 it had sold nearly 7-million examples. It also established a styling template that has continued through all eight generations of the Golf – you can clearly see the lineage when they're parked together – and ensured that the name 'Golf' would from then on be associated with high quality materials, durable engineering, a fine driving experience, millions of happy owners, and solid secondhand values.
The Golf Mk2 of 1983 was a bigger car and more substantial, so felt roomier and safer. Although a mass-produced model, Volkswagen used it to introduce new technology to this sector of the market – catalytic convertors, ABS brakes, four-wheel drive, even an electric-hybrid prototype. The Mk2 also cemented the reputation of the Golf GTI as the best all-round hot hatch: the Mk1 Golf GTI was responsible for creating that important sector of the car market.
A third generation Golf arrived in 1991. Same deal – bigger, safer, newer technology. The Golf Mk3 was an early adopter of airbags, brought cruise control to this market sector, introduced more advanced diesel engines, and in 1996 established ABS brakes as standard across the range, a significant contribution to road safety.
Those 'in the know' can sometimes be heard grumbling about the Golf Mk4, which made its debut in 1997, citing the fact that it's not as good to drive as earlier Golfs: it still sold nearly five million units, despite their moaning. The Mk4 once again ramped up the Golf's interior quality and it introduced into mass production several technical advances – a six-speed manual gearbox, electronic stability control, and the sophisticated 'dual-clutch' DSG automatic gearbox that today can be found in most car manufacturer's ranges.
Which Is Best?
Cheapest
Name

1.0 TSI Active 5dr

Gearbox type

Manual

Price

£24,995
Most Economical
Name

2.0 TDI Life 5dr

Gearbox type

Manual

Price

£27,240
Fastest
Name

2.0 TSI 333 R 20 Years 4Motion 5dr DSG

Gearbox type

Semi-auto

Price

£47,955