What is a mild hybrid?
The term 'mild hybrid' is increasingly prevalent in the car industry but what does it mean? We explain what it is and why you might want to consider buying a car with mild-hybrid technology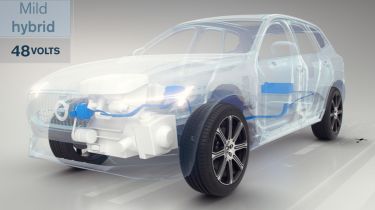 Although full hybrids (HEVs), also known as 'self-charging' hybrids were once the most common form of hybrid system, other types of hybrid have popped up in the past decade or so, including plug-in hybrids (PHEVs) and mild hybrids (MHEVs). All of these are called hybrid systems as they combine a petrol or diesel combustion engine with one or more electric motors to help reduce fuel consumption and lower emissions on fossil-fuelled cars.
Mild-hybrid powertrains differ from HEVs and PHEVs in one major way: while the latter can both run on solely electric power for short periods of time, mild hybrids use smaller electric motors designed to aid the combustion engine, taking some of the strain and allowing it to work more efficiently and burn less fuel – while sometimes also giving performance and driveability a small boost. Don't, however, expect a mild hybrid's combustion engine to switch off while you drive along.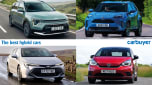 Top 10 best hybrid cars 2023
A key benefit of a mild-hybrid system is that the average person would not notice a significant difference between from behind the wheel, compared with another petrol or diesel cars. Mild hybrids have significantly increased in popularity in recent times, with the technology having been implemented on a wide range of vehicles including humble city cars like the petrol-powered Fiat 500, up to larger SUVs such as the Kia Sportage or Hyundai Tucson.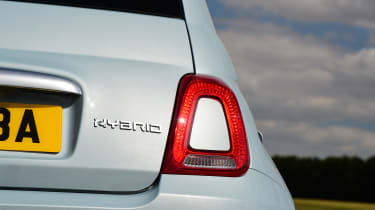 It's important to know the difference between each hybrid system when looking for a new car – as clever and fuel-efficient as mild-hybrid systems can be, they'll never be a match for conventional hybrids or plug-in hybrids in particular, because newer PHEVs can travel significant distances without using any fuel whatsoever, so long as they're charged up regularly enough. 
Some manufacturers might refer to mild hybrids as 48-volt hybrids which can muddy the waters, causing buyers to confuse them with more fuel-efficient hybrid systems, so bear this in mind if you're in the market for a fully-fledged hybrid.
So, what exactly is a mild hybrid? Read on to learn what mild-hybrid technology is and why it's a term you're likely to hear much more of, at least for the next few years.
Mild hybrid: definition
As explored before, the key difference between a traditional hybrid and a mild hybrid is that while a traditional hybrid's electric motor is able to power the car on its own, a mild hybrid's motor is only able to assist the engine; it isn't potent enough to drive the car independently, hence the word 'mild'.
Different mild-hybrid setups work in different ways. One example, Suzuki's SHVS (Smart Hybrid Vehicle by Suzuki) system, available in the Suzuki Swift and Suzuki Ignis models, incorporates a 'starter generator' and a relatively small 0.37kWh (kilowatt hour) battery pack. The generator's built-in motor can be called on to assist the engine during hard acceleration, as well as allowing the car's stop-start system to bring the engine back to life more smoothly, thanks to a belt-drive system.
At the other end of the scale, all versions of the latest Audi A8 and Audi A7 Sportback feature a mild-hybrid setup, although its operating effect is more far-reaching than that of Suzuki's system. Dubbed MHEV, the Audi system is underpinned by a 48-volt electrical system and the greater power this provides the starter generator enables the car's engine to be turned off for up to 40 seconds when coasting, automatically restarting when acceleration is called for. This is said to offer greater fuel-economy savings than the conventional stop-start of previous models.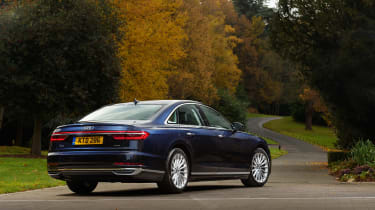 Not every mild-hybrid system is focused on fuel-efficiency, though. Ferrari's previous flagship hypercar, the LaFerrari, used its mild-hybrid system to boost the engine's prodigious power, as part of an electrical network that supports a number of the car's auxiliary systems. It's an innovation that was adapted from the company's Formula 1 cars.
Partnership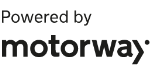 Need to sell your car?
Find your best offer from over 5,000+ dealers. It's that easy.
Just like other types of hybrid models, mild-hybrid cars are liable for a slightly discounted rate of VED tax compared to a conventional petrol or diesel car. You're unlikely to notice a big difference at the pumps, however.
Mild hybrid vs. full hybrid
Although few would call range-topping Audis and the LaFerrari affordable, a mild-hybrid setup is cheaper to manufacture than a full hybrid system. It's also lighter, as a mild hybrid's batteries are smaller. Mild hybrids also tend to recharge their batteries from regenerative braking – something some but not all conventional hybrids can do – making a mild-hybrid setup more efficient.
There are downsides, though: because mild-hybrid cars aren't able to run on electric power alone, they tend to have higher CO2 emissions than conventional hybrids and are therefore less attractive for company-car users. Those after the ability to cruise through town on electric power alone must also look elsewhere.
For more, see our guides to hybrid cars, plug-in hybrid cars and electric cars.
Get the latest electric and hybrid car news, reviews and analysis on DrivingElectric.com
New 2024 Dacia Duster arrives – popular budget SUV enters its third generation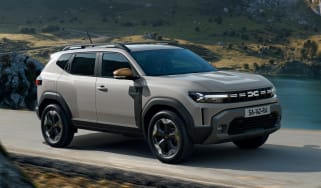 New 2024 Dacia Duster arrives – popular budget SUV enters its third generation
Best new car deals 2023: this week's top car offers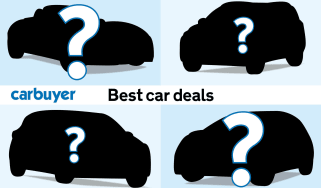 Best new car deals 2023: this week's top car offers
Top 10 best cars under £200 per month 2023/2024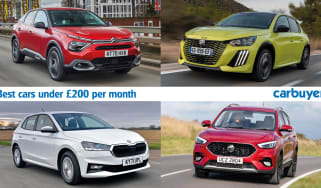 Top 10 best cars under £200 per month 2023/2024