What is a mild hybrid?
Many car makers are now promoting new mild hybrid models, so we explain what this means for you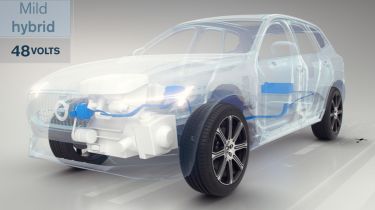 Hybrid cars are here to stay, especially now that the UK government has announced that from 2030, car makers can no longer sell purely petrol or diesel cars. Yet the market is already heading in that direction anyway: figures released by the Society of Motor Manufacturers and Traders (SMMT) how that over 191,000 hybrids were sold in 2019 - up from 139,000 the year before. Expect a meteoric rise over the next few years.
The petrol-electric used to be the only type of hybrid that there was, with an electric motor and battery pack alongside the petrol engine. This type of car can drive on electric power alone, but it can't be plugged in. In more recent years, though, more types have emerged. There's the plug-in hybrid (PHEV), which can drive further on electric power and can be charged up from a plug. Then there's the mild hybrid, which we'll look at in detail here.
The key to understanding mild hybrids is to look closely at the name. As it's mild, you can guess - rightly - that there's not as much electrical assistance going on here. In a mild hybrid, the electrified parts of the powertrain can't drive the wheels - the engine does all the work, just like in a normal car.
The first thing to remember about a mild hybrid is that it's barely noticeable from the driver's perspective. We've driven normal petrol models and mild hybrids back-to-back and only noticed the tiniest differences. Yet car makers have managed to improve efficiency using these systems, so they are a good thing overall.
The same SMMT statistics mentioned above also show that sales of mild-hybrid petrol and diesel models grew by 172% and 740% respectively in 2019, and we expect the next few years to follow a similar pattern. This is because 'mild-hybrid cars' are, more often than not, existing petrol and diesel models that have had mild-hybrid tech added to reduce their emissions. It's quite possible that in a few years, it will be very difficult to buy a petrol and diesel car that isn't a mild hybrid.
Cars currently available with this technology include all the latest Audi 'S' models, and popular family SUVs like the Kia Sportage and Hyundai Tucson, and smaller models like the Ford Puma, Ford Fiesta, Fiat 500 and Fiat Panda. Car makers including Volkswagen and BMW are starting to offer this technology in their family cars as well.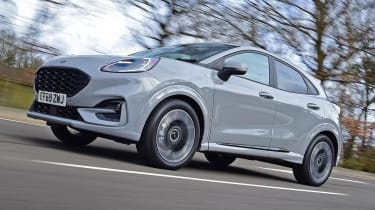 So, what exactly is a mild hybrid? Read on to learn what mild-hybrid technology is and why it's a term you're likely to hear much more of in the future.
Mild hybrid: definition
The key difference between a traditional hybrid and a mild hybrid is that while a traditional hybrid's electric motor is able to power the car on its own, a mild hybrid's motor is only able to assist the engine; it isn't potent enough to drive the car independently, hence the word 'mild'.
Different mild-hybrid setups work in different ways. One example, Suzuki's SHVS (Smart Hybrid Vehicle by Suzuki) system, available in the Suzuki Swift and Suzuki Ignis models, incorporates a 'starter generator' and a relatively small 0.37kWh (kilowatt hour) battery pack. The generator's built-in motor can be called on to assist the engine during hard acceleration, as well as allowing the car's stop-start system to bring the engine back to life more smoothly, thanks to a belt-drive system.
At the other end of the scale, all versions of the latest Audi A8 and Audi A7 Sportback feature a mild-hybrid setup, although its operating effect is more far-reaching than that of Suzuki's system. Dubbed MHEV (mild-hybrid electric vehicle), the Audi system is underpinned by a 48-volt electrical system and the greater power this provides the starter generator enables the car's engine to be turned off for up to 40 seconds when coasting, automatically restarting when acceleration is called for. This is said to offer greater fuel-economy savings than the conventional stop-start of previous models.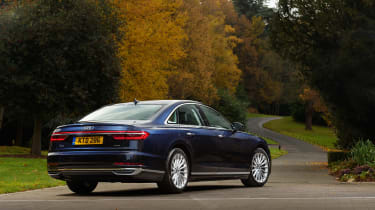 Not every mild-hybrid system is focused on fuel-efficiency, though. Ferrari's previous flagship hypercar, the LaFerrari, used its mild-hybrid system to boost the engine's prodigious power, as part of an electrical network that supports a number of the car's auxiliary systems. It's an innovation that was adapted from the company's Formula 1 cars.
Mild hybrid vs. full hybrid
Although few would call range-topping Audis and the LaFerrari affordable, a mild-hybrid setup is cheaper to manufacture than a full hybrid system. It's also lighter, as a mild hybrid's batteries are smaller. Mild hybrids also tend to recharge their batteries from regenerative braking – something some but not all conventional hybrids can do – making a mild-hybrid setup more efficient.
There are downsides, though: because mild-hybrid cars aren't able to run on electric power alone, they tend to have higher CO2 emissions than conventional hybrids and are therefore less attractive for company-car users. Those after the ability to cruise through town on electric power alone must also look elsewhere.
For more, see our guides to hybrid cars, plug-in hybrid cars and electric cars.
Get the latest electric and hybrid car news, reviews and analysis on DrivingElectric.com
Best 4x4s and SUVs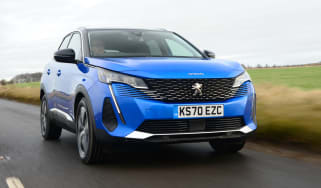 Best hybrid cars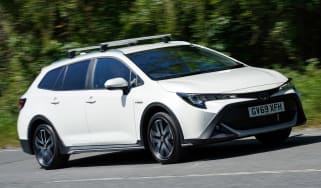 Speed awareness course: all you need to know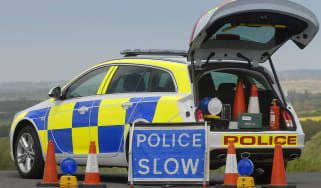 Speed awareness course: all you need to know