Kia Sportage SUV review
"The bold new Kia Sportage offers a high-tech interior and plenty of hybrid options"
Pros
Cutting-edge interior
Economical hybrids
Big boot
Cons
Expensive top models
Engine can be noisy
Slightly firm ride
The Kia Sportage is now in its fifth generation and each new model has been an improvement on its predecessor. The first two versions were typically rugged SUV models, but the sleek third-gen model introduced the brand's distinctive 'tiger'-inspired styling and scooped our inaugural Carbuyer Car of the Year award in 2011. The outgoing model built on that car's success and became one of the best-selling cars in the UK.
There's a lot riding on the new Kia Sportage, but that hasn't stopped Kia being bold with the styling. It may not please everyone but there's no doubting that the car is eye-catching, with the front end dominated by a wide grille and boomerang-shaped LED daytime running lights.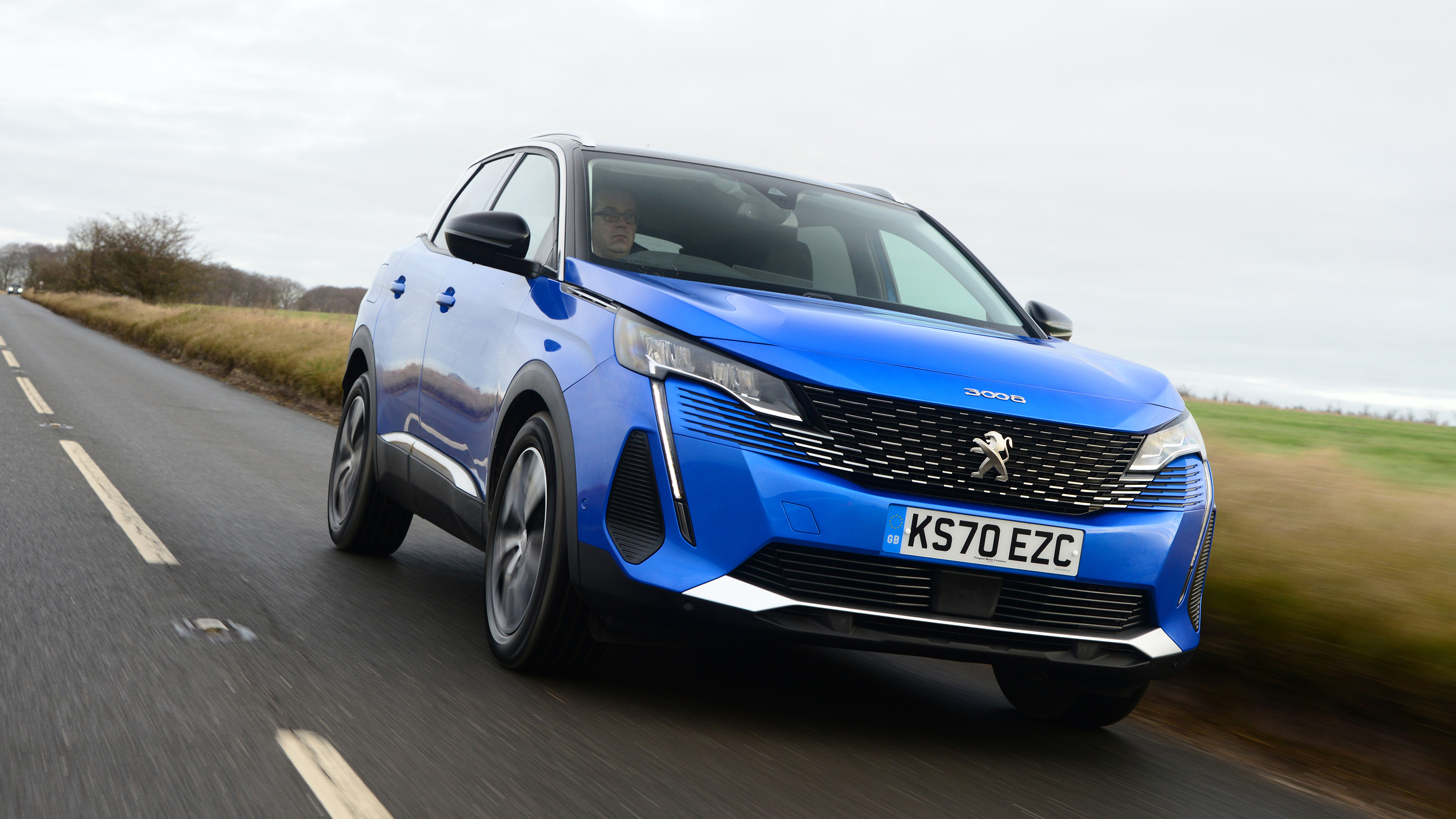 Top 10 best family SUVs 2022
The GT-Line trims add a slightly sportier look, but any Sportage will stand out in the supermarket car park. You're unlikely to mistake it for any of its numerous rivals, which include the Peugeot 3008, Volkswagen Tiguan, Ford Kuga, Mazda CX-5 and SEAT Ateca. Not to mention the equally strikingly styled and closely related Hyundai Tucson.
Inside, the Sportage is just as attractive, with a set of twin screens lifted out of the hi-tech, all-electric Kia EV6. They're as good to use as they are to look at, with intuitive menus matched by crisp graphics. You don't have to scroll through endless sub-menus to get to the settings you want, while the retention of physical buttons means the other minor controls are easy to use.
More reviews
In-depth reviews
Used car reviews
Equipment is generous, with even the sub-£27,000 '2' trim getting LED headlights, a reversing camera, auto lights and wipers and a touchscreen with smartphone mirroring and digital radio. The '3' trim features bigger screens, seat heaters and tinted glass; '4' brings a sunroof, wireless phone charging and extra driver aids. Buyers can also choose from two GT-Line models.
The news is just as good if you're sitting behind the front seats. Adults will find there's enough room in the back seats, even if you pick a model with the panoramic sunroof, which can restrict headroom when fitted in rival cars. The boot is also pretty big for a car in this class. There are a number of other handy touches too, including built-in coathangers on the front-seat headrests, suggesting Kia's designers spent a lot of time considering how to make the Sportage as useful as possible.
Mild-hybrid, hybrid and plug-in hybrid engines are all available, along with conventional petrol and diesel motors. There's currently no zero-emission option (you can choose the Kia e-Niro or EV6 if you want to go electric), but the wide choice of engines should suit a broad array of customers.
The hybrid is likely to be the best-selling engine. You can feel the electric motor taking over when pulling away from a standstill or coming to a stop, when the internal combustion engine is switched off. You also get a boost from the batteries on the move, as the motor gives the petrol engine a little extra muscle when overtaking or powering up hills. The transition between electric and petrol power is smooth enough, but the 1.6-litre unit does get coarse if you demand a quick burst of acceleration.
Business buyers are likely to make up the biggest proportion of plug-in hybrid sales, because the lofty price is offset by a super-low Benefit-in-Kind tax band. Besides opting for an electric car such as a Kia e-Niro or EV6, you'll struggle to find cars with a lower tax liability. But private buyers prepared to take the plunge on the plug-in hybrid will also be impressed, especially with its electric range of around 40 miles.
Refinement is great once you get up to speed and body roll is kept to a minimum. So is steering feel, but that'll hardly be top of the priority list for buyers of a family SUV, and the Sportage always feels capable and composed.
What about buying a used or nearly new Kia Sportage?
The latest Kia Sportage is so new that any you'll find on the used market will be demonstrators or pre-registered models, so they will be good value next to a new version but perhaps not quite as appealing as some other used rivals that have depreciated a little more.
What's its history?
The first Kia Sportage arrived in 1993 but it was never very popular – it was quite utilitarian and Kia was not the household name it is now. In 2004 a new model arrived that was not as good at off-roading, but was much better on the road and it found more customers as a result, though these Mk2 models are still fairly rare in the UK.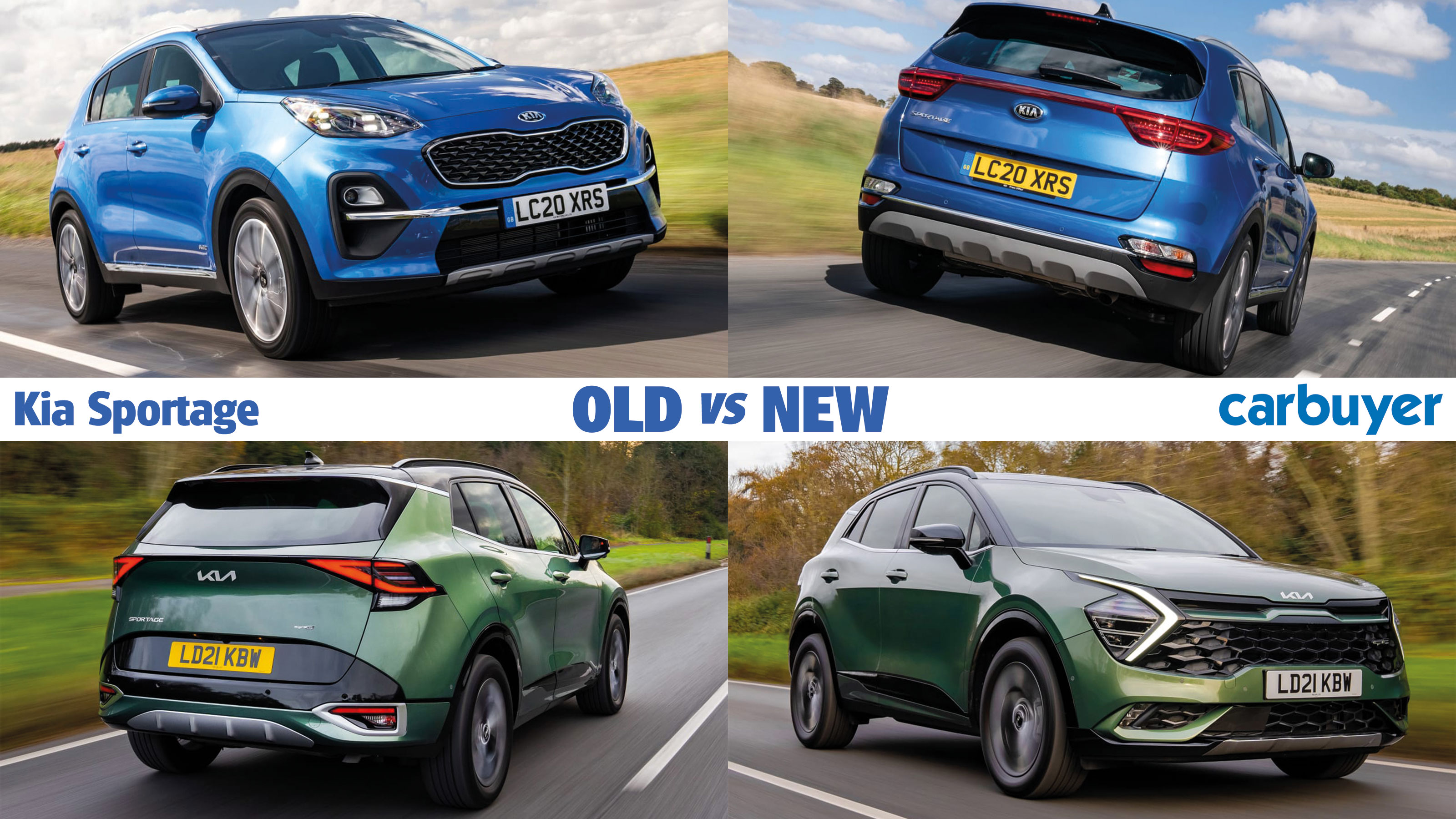 Kia Sportage: old vs new
The most notable models in the Sportage's history are the Mk3 and Mk4, which arrived in 2010 and 2016 respectively. These cars were progressively more appealing to UK buyers, thanks to a focus on technology, comfort and practicality.
Used Kia Sportage (Mk4 2016-2021)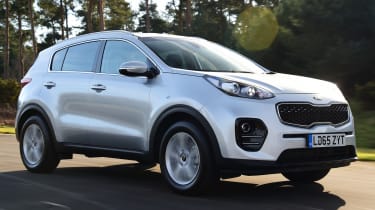 The previous-generation Sportage was the Mk4, which was sold from 2016 to 2021. This model was available with petrol and diesel power, plus in later years there was a 48-volt mild hybrid model as well. All versions are comfortable and easy to drive, plus most were really well equipped as well. Read more about it in our full used review and buying guide.
Read our full Sportage Mk4 review...
Used Kia Sportage (Mk3 2010-2016)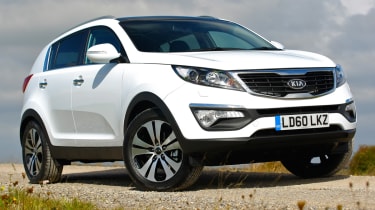 The third-generation Sportage was a huge step forward from the Mk2 model. It was affordable, reliable and the practical interior meant it found plenty of fans. It still makes a great used buy now if you have a limited budget but want a practical and easy-to-drive family SUV.
Read our full Sportage Mk3 review...
Older Kia Sportage models
The older Mk1 and Mk2 versions of the Kia Sportage are more of a curiosity than a serious purchase these days. Not that many were sold and the ones that remain are often quite worn out, having lived hard lives covering thousands of miles.