Kia Sportage gets glowing five-star Euro NCAP safety rating
Euro NCAP's latest safety tests result in top scores for Kia, Alfa Romeo and Mercedes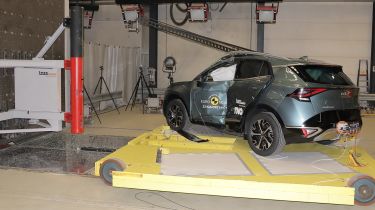 Five stars for Sportage and Tonale
BMW i4 gets four stars for lack of crash avoidance tech
Euro NCAP tests tougher than ever
The Kia Sportage has received a five-star safety rating from Euro NCAP. This comes as part of the latest batch of safety tests that also saw full marks for the Alfa Romeo Tonale, the fully-electric Cupra Born, as well as the new Mercedes T-Class van-based MPV.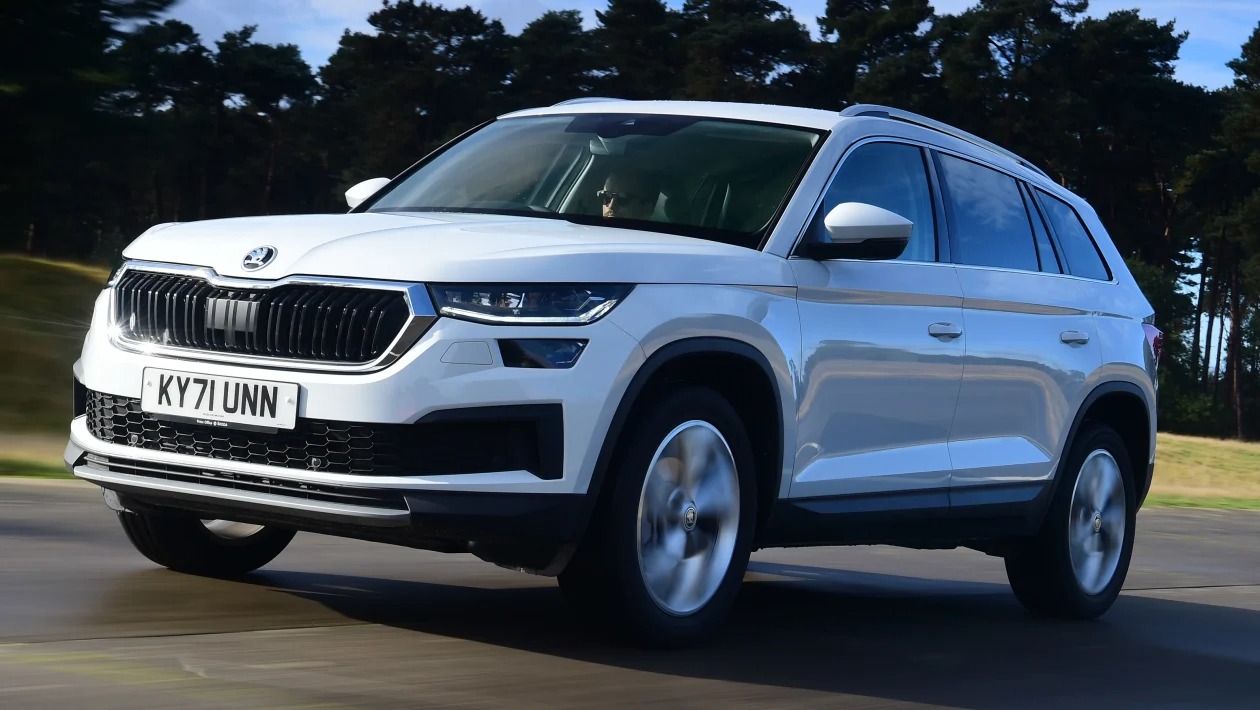 Top 10 most reliable SUVs 2022
Last year, the Hyundai Tucson – with which the Kia Sportage shares many of its parts – also received the acclaimed score from Euro NCAP. To achieve such a score, a new car must offer "excellent performance in crash protection and [come] well equipped with comprehensive and robust crash avoidance technology."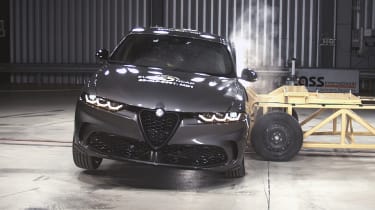 The newly-revealed Alfa Romeo Tonale was critiqued by Euro NCAP for its lack of centre airbags; however, the Italian SUV was still able to achieve top marks thanks to its advanced Driver Attention alert system and its solid performance in the car-to-car and vulnerable road user crash tests.
As well as the aforementioned models, there were a few other cars on test, too; Toyota's latest city car/pseudo-SUV, the Aygo X scored a respectable four stars. According to Euro NCAP, this model misses out on several of the top safety systems, which prevent it from getting the highest overall score.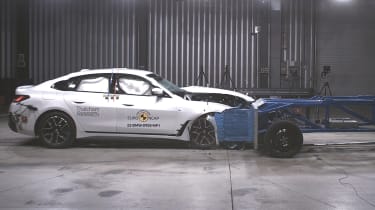 Finally, and perhaps as a surprise to many, the BMW i4 was also only able to achieve a four-star safety rating from the independent European body. Despite being an all-new model, the i4 utilises safety systems developed for the 2019 BMW 3 Series, which means it's missing some of the latest collision avoidance tech.
This is a key example of how stringent Euro NCAP tests have become in recent years. The Renault ZOE electric city car recently received a zero-star rating for its lack of head airbags, whereas the Dacia Jogger could only manage one star due to its rather limited array of safety kit. Of course, these cars would have likely scored higher in previous years, so it's worth keeping in mind that just because a car receives a low rating, it doesn't necessarily mean that it's unsafe. 
Want all the latest safety tech to protect you and your family? Check out our list of the top 10 safest cars you can buy