Top 10 most reliable SUVs 2023
These are the top 10 most reliable SUVs on sale in the UK in 2023, ranked by you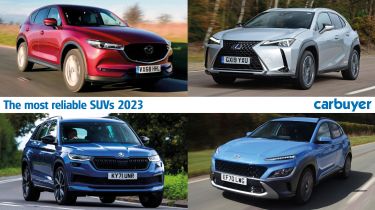 Reliability is likely to be a top priority for anyone buying a new car, but these days, you could argue that it's an especially important factor for buyers of SUVs. You see, in the last few years, SUVs have become the UK's family cars of choice thanks to their appealing mix of style, practicality and affordable running costs. And, as we all know, the only thing worse than breaking down at the side of the road, is breaking down at the side of the road with the family in the back.
The thing about reliability is that it's an incredibly difficult thing to gauge before you buy a car, and often, you don't know there's a potential problem until you're already stuck at the roadside scratching your head. Even if you're not left stranded, nobody wants a continuous string of problems with their car that'll have them going back and forth to the repair shop, costing them considerable time and money.
That's where our annual Driver Power Survey can help. Every year, we collect detailed feedback from thousands of new car buyers – after all, nobody knows a car better than the person who owns it and lives with it every day – which includes how their car and each brand does on reliability and customer service. We then sift through all the data on your behalf, to build up a picture of the most reliable cars of any given type, and in this article, we look at the most reliable SUVs and 4x4s currently on the market. Be sure to check out our guides to the most reliable cars and most reliable small cars too.
It's a double win for the Subaru Outback. Not only does it top the list of the most reliable 4x4s and SUVs, but our 2023 study also found it to be the most reliable car overall, with a score of 98.70%. It wasn't just the Outback's reliability that owners praised, either, with interior design, practicality and driving comfort also receiving high marks from owners.
Subaru's standard warranty cover of three years/60,000 miles is about the bare minimum you should expect on a new car these days, but this result should give owners confidence that a properly maintained Outback should plough on long after that cover is done.
Hot on the heels of the Subaru is Ford's miniature SUV, the Ecosport. Not only does the car's hugely impressive reliability score of 98.27% place it second on the list of most reliable 4v4s and SUV, it also gives the car third place in the study as a whole.
Owners also praised the Ecosport for its steering responsiveness and front seat comfort, as well as most elements of its infotainment system. In truth, we'd say there are a few areas where the Ecosport doesn't feel as polished as many newer rivals, but this result shows you can expect worry-free motoring from the Ecosport, despite its distinctly so-so three-year/60,000-mile warranty cover.
They say consistency is the key to success, and so it proves for the Mazda CX-5, which replicates last year's third-place finish in our 2023 list of the most reliable SUVs. It also managed a fifth-place finish in our study's overall reliability standings, with a score of 97.76%.
Partnership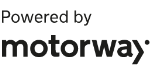 Need to sell your car?
Find your best offer from over 5,000+ dealers. It's that easy.
The CX-5's styling, quality, comfort and value were also commended by the car's owners. However, the big Mazda is yet another car on our list to only be offered with a bog-standard three-year/60,000-mile warranty, so plenty of rivals do better on that score.
And here's one of them. Initially, the Lexus NX gets the same three-year/60,000-mile warranty as the cars we've discussed so far, but there's one key difference. Once that initial period is up, your warranty cover is then extended by a year or 10,000 miles every time you get your car serviced according to schedule at a recognised Lexus main dealer, and this extended cover can run for up to ten years or 100,000 miles.
Not that you're likely to need the cover, mind. With an impressively reliability score of 97.20% in our survey, problems reported by owners were few and far between. It also ranked well for safety, quality, interior finish and performance.
The bigger RX may have been narrowly pipped by its NX sister car in the reliability stakes, finishing fifth in this list and eighth overall, but nevertheless, the RX still managed an incredibly strong showing in this area with a score of 96.78%. What's more, when you consider the car's overall Driver Power score for overall satisfaction, the NX is actually victorious in its sibling rivalry, and places an impressive third in the study overall.
That's because owners were full of praise for the RX in a wide variety of areas, including its practicality, quality, interior finish, driving manners and visibility. And, because the RX comes with the same impressive warranty package as every other Lexus, you can be sure that, in the unlikely event that something does go wrong with your car, getting it sorted should be relatively fuss-free.
Don't read too much into the fact that the Kona's ranking on this list has slipped from second last year to sixth this year. It still ranks ninth on the overall list of the UK's most reliable cars according to our survey, which is an enormously impressive result, and in terms of its overall satisfaction score, the Kona's performance has actually improved over last year's showing.
Whatever the minutiae, Kona buyers can expect drama-free and enjoyable motoring from their car, thanks to the solid build quality and affordable running costs reported by owners. Also helpful on that score is Hyundai's generous five-year/unlimited-mileage warranty package.
The UX – Lexus' smallest SUV offering – brings in the hat trick for the Japanese luxury firm on this list. With an impressive reliability score of 96.60% and that super-impressive Lexus warranty arrangement that we've discussed previously, you can be confident that car-related headaches will be few and far between.
The car's interior and exterior quality also came in for plenty of praise, as did its engine and gearbox. It seems that owners can't be too fazed by the UX's small boot and fiddly infotainment, either.
Like the Hyundai Kona, the Skoda Kodiaq is another car that has slipped down this list compared to last year. However, considering that the Kodiaq topped this list outright last year, not to mention the list of the UK's most reliable cars overall, there's no disgrace in that. 
Skoda's big seven-seater is still the eighth most reliable SUV according to our study, and it's been ever-present in the top ten since 2021 in that area, showing that it's more than robust enough to stand up to family life. Hopefully, this performance should provide owners with plenty of peace-of-mind, even if the distinctly average three-year/60,000-mile warranty might not.
Volkswagen has forged a reputation for reliability that, in the past, hasn't always been deserved, but the firm has been steadily moving up the Driver Power rankings in recent years, and the T-Roc is certainly one of the brand's better performers in that regard. 
Granted, its reliability ranking among its fellow SUVs has dropped from seventh last year to ninth this year, but its overall Driver Power ranking has risen from 34th in 2022 to 28th in 2023, so there are still signs of progress. Keep it up, VW.
Given Toyota's exceptional reputation for mechanical dependability, it's perhaps slightly surprising that the RAV4 – or one of its stablemates – didn't finish higher in this list, especially when we know it to be such a solidly built and robustly finished product. However, a top-ten finish is never to be sniffed at, and a reliability score of 95.99% is still hugely impressive.
What's more, with Toyota and Lexus being essentially the same company, the RAV enjoys the same super-generous warranty offering as the Lexus products in this rundown so, provided you have your car serviced according do schedule at a Toyota main dealer, your original three-year, 60,000-mile warranty could automatically be extended by up to ten years or 100,000 miles.
Looking to save money on fuel costs? Read out list of the top 10 best hybrid SUVs