Hyundai Kona review - our favourite small SUV?
"A tremendous all-rounder, and with some serious visual wow-factor, both inside and out"
Pros
Roomy cabin
Impressive ride comfort
Wide choice of powertrains
Cons
Styling is divisive
Rivals are more fun
Hybrid feels slow
Verdict - Is the Hyundai Kona a good car?
We've been truly dazzled by the all-electric version of the new Hyundai Kona, thanks to its tempting mix of comfort refinement, practicality and quality. It has to be said the combustion-engined versions of the car – one of which is a full self-charging hybrid – don't have quite the same level of wow-factor, but naturally, they have most of the same attributes so there's a heck of a lot to like. If you're looking for a compact family car that's stylish, practical, easy to live with and packed with tech, we can't think of many cars that'll suit you better than the Kona.
Hyundai Kona models, specs and alternatives
When the original Kona SUV arrived in 2018, it had many strengths, and that made it an impressive all-rounder. What really set it apart from the vast sea of small SUV rivals, however, was its unconventional and impactful – yet somehow still handsome – appearance.
Fast-forward to 2023, and meet its replacement, the Mk2 Kona. And while the visual treatment it employs is very different, it's no less impactful. Taking inspiration from the larger Tucson, it has Hyundai's now-trademark parametric pixel lights at the front, but the really eye-catching bit is the slim light bar that runs the full width of the front end. There's another one at the back for maximum wow-factor, and overall, the Kona has a futuristic look that might, in all honesty, be a bit too much for some people, but will be catnip for plenty of others.
Like with the last Kona, you have a variety of powertrains to choose from. There are fully electric versions, which we've written about in a separate review, that are the best cars in the range for most buyers. This review, however, concentrates on the petrol versions. These include a turbocharged 1.0-litre three-cylinder engine with 118bhp at the bottom of the range, and a 1.6 turbo with 195bhp at the top, with a 139bhp self-charging hybrid nestled neatly in between. The hybrid uses a six-speed dual-clutch automatic transmission, while the other two can be specified with either a six-speed manual or a seven-speed twin-clutch auto.
A variety of different trim levels are offered, too. Even entry-level Advance cars are very well equipped, with alloy wheels, dual-zone air conditioning, automatic lights and wipers, electric windows, cruise control, front and rear parking sensors, a reversing camera, a whole bunch of electronic driver aids and a sophisticated infotainment system that includes a 10.25-inch touchscreen with DAB, sat-nav and full smartphone integration. 
Next up is N Line trim, which adds racier styling, heated front and rear seats, heated steering wheel, interior ambient lighting, rear privacy glass, a powered tailgate and a wireless phone charging pad, while N Line S trim adds electrically adjusting front seats with ventilation, leather-and-Alcantara upholstery, three-zone climate control and a BOSE sound system upgrade. Range-topping Ultimate trim comes with even more big-car features such as full leather upholstery and an electrically opening sunroof.
Trim levels

Power options

Advance
N Line
N Line S
Ultimate

1.0T petrol 118bhp
1.6T petrol 195bhp
1.6 petrol hybrid 139bhp
Hyundai Kona Hybrid alternatives
As with the original Kona, the new car has no shortage of rivals: there are more than ever, in fact. Whether you're considering the petrol-powered Kona, the hybrid or the fully-electric version, there are plenty of rivals to tempt you.
Small petrol SUVs
Small hybrid SUVs
Small electric SUVs
MPG, running costs & CO2 emissions
"It's not especially cheap, but feels like good value for money."
Prices for the Kona look reasonable compared with those of the competition, especially when you consider the amount of quality, space (we'll come onto that in a little while) and equipment you're getting for your money. Yes, some rivals are cheaper, but the Kona feels like it's worth every penny of what you pay.
According to the official WLTP figures, the entry-level engine will give you an average fuel return of somewhere between 44mpg and 48mpg, depending on which trim level you select and which gearbox you specify: the manual gives marginally better returns than the auto. With the 1.6 petrol, the auto can actually improve your fuel economy, although whichever transmission you choose, you'll still be getting a couple of mpg less than with the smaller engine. And no matter what version of the hybrid you choose, you'll be getting an identical combined fuel economy figure of 60.1mpg. Confine your use of the hybrid to towns and cities, where the electric motor can do much of the legwork on its own without having to bother the petrol engine, and your mpg is actually likely to be considerably better than that.
Partnership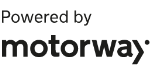 Need to sell your car?
Find your best offer from over 5,000+ dealers. It's that easy.
Buy a brand new Kona today, and you'll pay a first-year tax rate of £225 on both the petrols, and £175 on the diesel, although you probably won't even notice because these payments – along with the VAT due – are rolled up in the car's on-the-road price. After that, you'll pay annual VED (road tax) at the standard rate, costing £180 per year for the petrol, and £170 for the hybrid. And, because no Kona costs more than £40,000, no version is subject to the £390 five-year surcharge.
If you're a company car driver, you'll pay tax on between 31% and 34% of your car's value if you choose one of the petrols, or 26% if you go for the hybrid. Go for the electric Kona, though, and that drops to 2%, which is pretty much a no-brainer in our eyes.  
| | | |
| --- | --- | --- |
| Model  | Fuel economy | CO2 emissions |
| 1.0T 120PS 6MT | 48.7mpg | 131g/km |
| 1.6T 198PS 6MT | 43.5mpg | 147g/km |
| 1.6 HEV 141PS 6DCT | 60.1mpg | 106g/km |
Insurance
Go for the 1.0-litre engine or the hybrid, and your Kona will sit in either group 16 or group 18 in the 50-group scale, depending on which trim level you choose. Go for the most powerful 1.6-litre version, though, and your car will sit in group 25 if you stick with the manual gearbox, or 28 if you specify the automatic. These groupings are slightly higher than on some rivals such as the Nissan Juke, but the difference isn't enormous.
Engines, drive & performance
"Comfort is the order of the day with the Kona, and it's all the better for it."
The most important dynamic trait in any family car is comfort, and that's precisely the thing that the Kona does best. There's lots of give in the suspension, and whatever your speed, it does a great job of absorbing ripples and ruts of all types and sizes, keeping things comfortable and settled at all times.
It's a simple car to drive, too. The visibility is good, the pedals are easy to modulate, and the super-light steering means you can wind steering lock on and off using a single finger. Admittedly, the payoff is that there's pretty much zero feedback when you're going faster, but even so, plotting a course down a country lane is not a disconcerting experience in the Kona.
The body control is surprisingly decent given how pliant the ride is, and the car changes direction in a manner that always feels stable and predictable, particularly the 1.0-litre car, which is significantly lighter than the electric Kona. Okay, so there are other small SUVs – like the Ford Puma – in which you'll have more fun behind the wheel, but if you're more concerned with comfort, the Kona will give you very little to complain about. Just bear in mind that even if you opt for N Line trim, you're getting no suspension upgrades, so it won't corner any better or be any more fun to drive than a basic Advance model – it's certainly not up there with a Ford Puma ST for entertainment.
Petrol models
The 118bhp 1.0-litre petrol engine will propel the Kona from 0-62mph in a leisurely 11.8 seconds, or a tenth quicker if you specify the DCT auto. The 1.6 turbo, meanwhile, is decidedly more sprightly, doing the same sprint in 8.7 seconds, and this drops to 7.8 with the DCT. 
The hybrid version combines a 1.6-litre Atkinson-cycle petrol engine with an electric motor and a rather modest 1.32kWh battery. Together, both power sources produce a combined power output of 139bhp. 
Not surprisingly, the hybrid powertrain feels most at home around town and at lower speeds. Here, the electric motor takes care of most of the propulsion duties on its own. When the small battery is depleted, the petrol engine chimes in smoothly and hums away in the background. Go down a hill or even just coast for a little while, and the noise dies down as the car reverts back to electric drive at the earliest possible opportunity. The paddles behind the steering wheel adjust the level of deceleration through motor regen in Eco mode, and in Sport, they take control of the dual-clutch automatic gearbox.
Sport is not a word you'd associate with the kind of performance delivered, however. Accelerate hard, and there's a dab of initial pep from the electric motor, but once that's done and dusted, you'll get plenty of noise from the petrol engines, but not a great deal more forward momentum. Officially, the hybrid will cover the 0-62mph dash in 11.2 seconds, but the acceleration tails off significantly beyond around 50mph. There's still enough performance to just about keep pace with motorway traffic, however.
Surprisingly, the 1.0-litre model doesn't feel like the entry-level model its price tag suggests. It feels quicker than the numbers in the brochure, with enough urge to cope with the car's size and weight. It's pretty refined too, and the engine is barely at 2,000rpm at motorway speeds, while the standard six-speed manual gearbox is fun to use, with a short, accurate movement.
It's actually the 1.6-litre turbo that's more disappointing, partly because you expect more from it given its higher power figure and brisk acceleration numbers. It's quick enough and smooth too, but it's not very well matched to the dual-clutch automatic we've tried – in automatic mode it's a bit jerky, and using the gearchange paddles on the steering wheel doesn't increase the fun factor much, either.
| | | | |
| --- | --- | --- | --- |
| Model  | Power | 0-62mph | Top speed |
| 1.0T 120PS 6MT | 118bhp | 11.8sec | 112mph |
| 1.6T 198PS 6MT | 195bhp | 8.7sec | 130mph |
| 1.6 HEV 141PS 6DCT | 139bhp | 11.2sec | 103mph |
Electric models 
There are two electric versions of the Kona, the standard-range car with 154bhp and the long-range version with 215bhp. We've written a separate review on the Kona Electric versions.
Interior & comfort
"The interior has a solid but smart feel, plus a fantastic infotainment system."
While Hyundai's exterior designs have arguably become some of the edgiest on the road in recent years, the firm's interior styling has followed. Climb into the Kona, and you'll find a dashboard that's been heavily influenced by that in the Ioniq 5 EV, with modern, simplistic design. A 12.3-inch digital driver display sits beside a 10.25-inch touchscreen infotainment system, and the arrangement looks great and feels very high-tech.
Mercifully, Hyundai has also kept plenty of physical buttons, arranged in a number of handily placed clusters, both for infotainment shortcuts and for the climate control system. Generally, we found no glaring ergonomic issues, so most people should have no problem finding and operating all the car's various functions.
On the whole, the Kona's cabin has a pleasantly light and airy feel. Admittedly many of the materials on show look like they've been chosen for their robustness rather than their plushness, but everything feels smart, and there's no doubting the solidity with which everything is assembled.
Some of the extra features on the higher-spec models are welcome. N Line S, for instance, gets heated and cooled seats, a rarity in this class, as well as heated rear seats and a heated steering wheel. Because they're only available by stepping up the range, rather than equipping option packages, it does mean paying quite a lot for an otherwise relatively small, cheap car though. Conversely, the entry-level Advance doesn't feel pared to the bone – a few blank buttons aside, you still get useful kit like front and rear parking sensors and a rear-view camera, and the cabin materials are no worse either.
Infotainment and navigation
Every version of the Kona gets the same two screens we mentioned a moment ago, a 12.3-inch digital driver display behind the steering wheel, and next to it, a 10.25-inch touchscreen infotainment screen in the middle of the dashboard. With the very latest version of Hyundai's infotainment software, the system is a joy to use, with crisp graphics, slick screen transitions and rapid responses. It's now even easier to find your way around the system, too. For example, the home screen is arranged in large blocks, so it's easy to find the sub-menu you're after, or you can just use one of the shortcut buttons instead if you want to.
If you prefer to use your phone's interface, then Android Auto and Apple Carplay are both provided as standard, but neither is wireless. Cars of N Line trim and upwards get wireless phone charging, while N Line S and up get an upgraded Bose sound system.
Key features

Advance

Alloy wheels
Dual-zone air conditioning
Automatic lights and wipers
Cruise control
Front and rear parking sensors
Reversing camera
Satellite navigation
Smartphone integration

N Line 

(Advance plus…)

Sports styling
Heated front and rear seats
Heated steering wheel
Powered tailgate
Wireless phone charging

N Line S

(N Line plus…)

Electric front seats with ventilation
Leather-and-alcantara upholstery
Three-zone climate control
BOSE sound system upgrade

Ultimate 

(N Line S plus…)

Full leather upholstery
Electrically opening sunroof
Practicality & boot space
"Smart cabin with lots of space for people and luggage."
One look at our Driver Power survey will tell you that buyers of the previous Kona SUV had very little to complain about, but one of the few areas that could use improvement was interior space within the five-seat cabin. Well, it seems that Hyundai has been listening to the feedback, because the new Kona is considerably better in that regard. 
The car is 145mm longer than its predecessor for starters, which is a sizeable boost, and it's much roomier as a result. In fact, headroom and legroom are now so generous that the Kona isn't far behind the larger Hyundai Tucson in either area. The bigger car is still better for carrying three across the rear bench thanks to the fact that its cabin is wider, but again, the difference isn't all that huge.
There are plenty of cubbies and bins for storing odds and ends around the cabin, but we wish a few more of them had lids so that these odds and ends would be tucked away out of sight.
Size comparison

Model 

Length

Width

Height

Hyundai Kona 

4,350mm

1,825mm

1,585mm

Nissan Juke

4,210mm

1,800mm

1,593mm

Renault Captur

4,227mm

1,797mm

1,585mm

Vauxhall Mokka

4,151mm

1,791mm

1,531mm
Boot space
Luggage capacity is another area in which the latest Kona has made vast strides compared with its predecessor. The old Kona's boot was a bit measly at 332 litres, but for this second-generation model, capacity has shot up to 466 litres. That's exceptionally generous for a car in this class, and will make the Kona an instant hit with small families as a result. 
What's more, the flat sides give the loadspace a usefully square shape, while the large hatchback opening gives good access to the space. There's a very small lip to negotiate when loading heavy items, but it shouldn't get in the way too much.
Fold the rear seats down – which is done in a 40/20/40 split in N Line cars and above, which is more versatile than a conventional 60/40 split arrangement – and load-carrying capacity is boosted still further to 1,300 litres. The rear-seat backrests lay fairly flat, too, giving you a usefully level loadbay. 
Reliability & safety
"One of the best warranties in the business and lots of safety kit."
Hyundai has forged a very well-deserved reputation for strong reliability in recent years, and the company's confidence in the mechanical dependability of its products is such that it offers one of the best warranty packages in the business. Its cars are covered for five years or 100,000 miles (whichever comes soonest), where the industry standard is just three years and 60,0000 miles.
The previous Kona's interior materials could be accused of being a little bland, but their solidity, and the sturdiness with which they were assembled, could not be questioned. The latest Kona looks and feels better in both areas, giving you the feeling that it'll prove very robust.
As an individual model, the Kona placed 16th overall in the list of the top 75 performers in our 2023 Driver Power customer satisfaction survey, which was an impressive result. The Kona did even better in the reliability standings specifically, in which it came 12th overall.
Hyundai didn't fare quite so well as a brand - surprisingly, finishing 17th out of the 32 car makers. And you can't get much more mid-table than that. Just over one in five owners reported having a fault in the first year, which is a bit above average.
Safety
The latest Kona hasn't yet been subjected to Euro NCAP crash tests, so there are no guarantees over how well it'll fare in a smash. However, there's plenty of technology on board to help you avoid having one in the first place. 
All grades come with autonomous emergency braking, intelligent speed limit assist and lane keep assist, while cars fitted with the DCT automatic gearbox (including the hybrid) also get adaptive cruise control with stop and go functionality. Go for the N Line S or Ultimate trims, and you'll also get blind spot monitoring, rear cross traffic alert and reversing brake assist.