Top 10 best London Congestion Charge exempt cars 2022
Find yourself regularly driving in London? Check out our list of the best Congestion Charge-exempt vehicles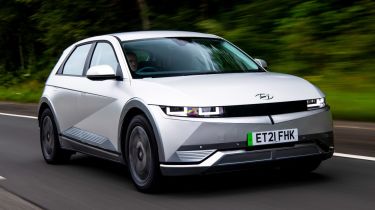 The London Congestion Charge was introduced in 2003 to ease congestion and lower pollution in the capital. While many of the rules have been tweaked since then, the principle remains the same: to drive into central London, you need to pay.
Drivers have the choice to pay in advance or on the day of travel. On the same day, the Congestion Charge costs £15. If paid in the three days following entry into the zone, the fee rises to £17.50. Drivers that forget to pay can end up paying a fine of £160.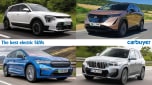 Top 10 best electric SUVs 2023
The Congestion Charge zone plus the ULEZ (Ultra Low Emission Zone) raise significant revenue for Transport For London. According to government statistics, the London Congestion Charge raised nearly £230m in 2019.
There are ways to exempt yourself from the charge. There was once a time when electric cars and some hybrid models qualified for exemption, providing they met certain requirements. However, as of the 25th October 2021, only fully electric cars are exempt from the London Congestion Charge, meaning those driving cars that were previously exempt now have to pay.
Luckily, there are many different electric cars now available. We've compiled a list of the best Congestion Charge exempt cars, whether you live in London, commute daily, have a big family or travel alone. Read on for our list.
For anyone wanting to stand out, the Hyundai Ioniq 5 does just that with its unique blend of retro and futuristic design. A pair of 8-bit-inspired rear lights and plenty of angular creases in the bodywork mean this Hyundai looks like little else in a world in which cars appear to be getting increasingly similar.
It isn't all style and no substance, however. The base Ioniq 5 has a respectable 238 miles of range, with upper trim levels boosting this to a Tesla-rivalling 300 miles and granting the ability to make use of super fast 350kW charging.Topped off by plenty of modern tech and Hyundai's five-year warranty, it's no wonder the Ioniq 5 bagged several awards at the 2022 Carbuyer Best Car Awards.
Few could have imagined how a small start-up manufacturer like Tesla would go from niche carmaker to global phenomenon in just over a decade but the brilliant Model 3 is a demonstration of how it's happened. The Model 3 was one of the first cars on the market to offer a substantial amount of range for a relatively affordable price.
Despite launching a few years ago, the Model 3 still feels cutting-edge with its giant tablet-style central touchscreen and minimalist interior. Long-range models can manage up to 360 miles of range, while Performance versions can do 0-62mph in a supercar-rivalling 3.1 seconds. Tesla owners are also granted access to the fantastic Supercharger network, which allows simple, lightning-fast charging at over 600 individual chargers across the UK.
The BMW i3 was first unveiled in 2013 alongside the i8 sports car but it still boasts an eye-catching exterior and interior, both of which look futuristic even today.
Partnership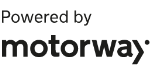 Need to sell your car?
Find your best offer from over 5,000+ dealers. It's that easy.
BMW has boosted the i3's eco-car credentials through the use of various recycled materials in the interior and there's enough room for four adults. The car has a generous battery life too, with its 42.2kWh battery offering a claimed range of up to 190 miles.
Jaguar's first attempt for a mass-production electric car, the I-Pace is a remarkable effort, mixing high-end luxury and practicality. Amongst its substantial list of plus points is the 90kWh battery and electric motor powertrain, which is capable of delivering 0-62mph in 4.8 seconds. 
Drive the I-Pace carefully and Jaguar claims a range of around 290 miles between charges. Quick-charging with a 100kW charging point can take the car from 0 to 240 miles of range in only 40 minutes. The interior of the I-Pace is luxurious and tech-laden, with plenty of standard equipment included with all trim levels and a 656-litre boot.
The Kia e-Niro may look very similar to the standard petrol and diesel Niro models but there are styling differences, including a closed-off grille that helps to reduce drag. The e-Niro also has a new front bumper and unique alloy wheels with blue bodywork accents, hinting at its eco credentials.
It may not impress with cutting-edge style inside but the interior is modern enough and well equipped when compared to its rivals. The car undercuts some of the alternatives on price too, costing around £30,000 after the Government grant (deduction of £3,000). Kia claims the driving range for the e-Niro is 282 miles per charge, thanks to a 64kWh battery powering its single electric motor. This setup produces 201bhp, with a swift 0-62mph time of 7.5 seconds. Buyers can also opt for an entry-level model with a 39kWh battery, which reduces range to a usable 180 miles.
The Volkswagen e-Up! may technically be the German brand's first electric car but the ID.3 is Volkswagen's first purpose-built electric model. Acting as the Volkswagen Golf for the electric car market, the ID.3 is a practical, relatively affordable electric family hatchback with all the tech and creature comforts you'd expect of a VW.
The ID.3, like many electric cars, appears futuristic thanks to its aerodynamic styling and top-spec models are able to manage up to 340 miles of range. Performance is strong too, with 0-62mph times of around seven seconds meaning that the ID.3 offers Volkswagen Golf GTI levels of speed in an environmentally friendly package. 
Limited range is a worry that may put potential EV buyers off, so the Hyundai Kona Electric is an EV that aims to dispel range anxiety by offering 300 miles of range on a full charge of its biggest 64kWh battery. For buyers that mainly travel shorter distances, a cheaper 39kWh battery is also offered, with a claimed range of around 190 miles. 
At first glance, the Kona may seem rather conventional, but it does boast distinctive exterior styling, with a closed front grille the only giveaway of the electric powertrain hidden underneath. The interior features a hi-tech floating centre console in what is a well equipped and high-quality cabin. The Kona Electric also manages to better its petrol and diesel counterparts for pace as well, with 0-62mph taking only 7.6 seconds.
Another household name in the world of electric cars, the ZOE has been the small electric car benchmark for years. Perfectly proportioned for city driving, the ZOE is nippy on the streets and its maximum 245-mile range can be restored to 80% in just over an hour.
On the inside, the ZOE adopts the combustion-engined Clio's class-leading interior. A portrait-oriented touchscreen dominates the centre of the dashboard, while things like automatic LED headlights, cruise control and Apple CarPlay and Android Auto connectivity all come as standard.
While many people may want a stylish electric SUV, not everyone can afford their high prices. MG has tried to solve this, however, with their sub-£30k MG ZS EV. Entry-level SE cars benefit from plenty of standard kit, such as a new 10-inch central touchscreen, digital dials and a 360-degree parking camera.
The electric variant of the ZS is more powerful and refined than the petrol version too. Facelifted Long Range models are said to manage up to a respectable 273 miles of range, so the car undercuts rivals in price while simultaneously surpassing them for range.
Many car enthusiasts identified Porsche's decision to build an electric car as the end of the legendary sports car brand as they knew it. However, when the Taycan was released, it became one of the best electric driver's cars on the market.
As you might expect of a Porsche, the Taycan isn't cheap. With prices starting from around £70,000, the futuristic-looking Taycan will most likely be spotted driving around Mayfair than other parts of London. From even the base model, buyers can expect sports car-like handling and supercar-rivalling levels of acceleration, with the top-of-the-range Turbo S achieving 0-62mph in a blistering 2.8 seconds. 
Looking to save even more cash? Why not check out our list of the top 10 cheapest electric cars 2021.