Kia e-Niro review
The Kia e-Niro is one of the best electric cars around thanks to its impressive driving range
Pros
Long battery range
Practical
Well equipped
Cons
Bland styling
Unimaginative interior
Entry-level version is expensive
The Kia e-Niro is a small SUV based on the normal Kia Niro (which comes as a hybrid and plug-in hybrid) but the e in the name represents the reason that it's the more impressive car: it's electric-only. It's one of our favourite electric cars, offering plenty of range at a good price.
The car has an official range of 282 miles, which doesn't beat the very best but when you consider how relatively affordable the car is, it's impressive.The similarly priced Nissan Leaf offers less range but the much more expensive Jaguar I-Pace and Audi e-tron have a similar amount.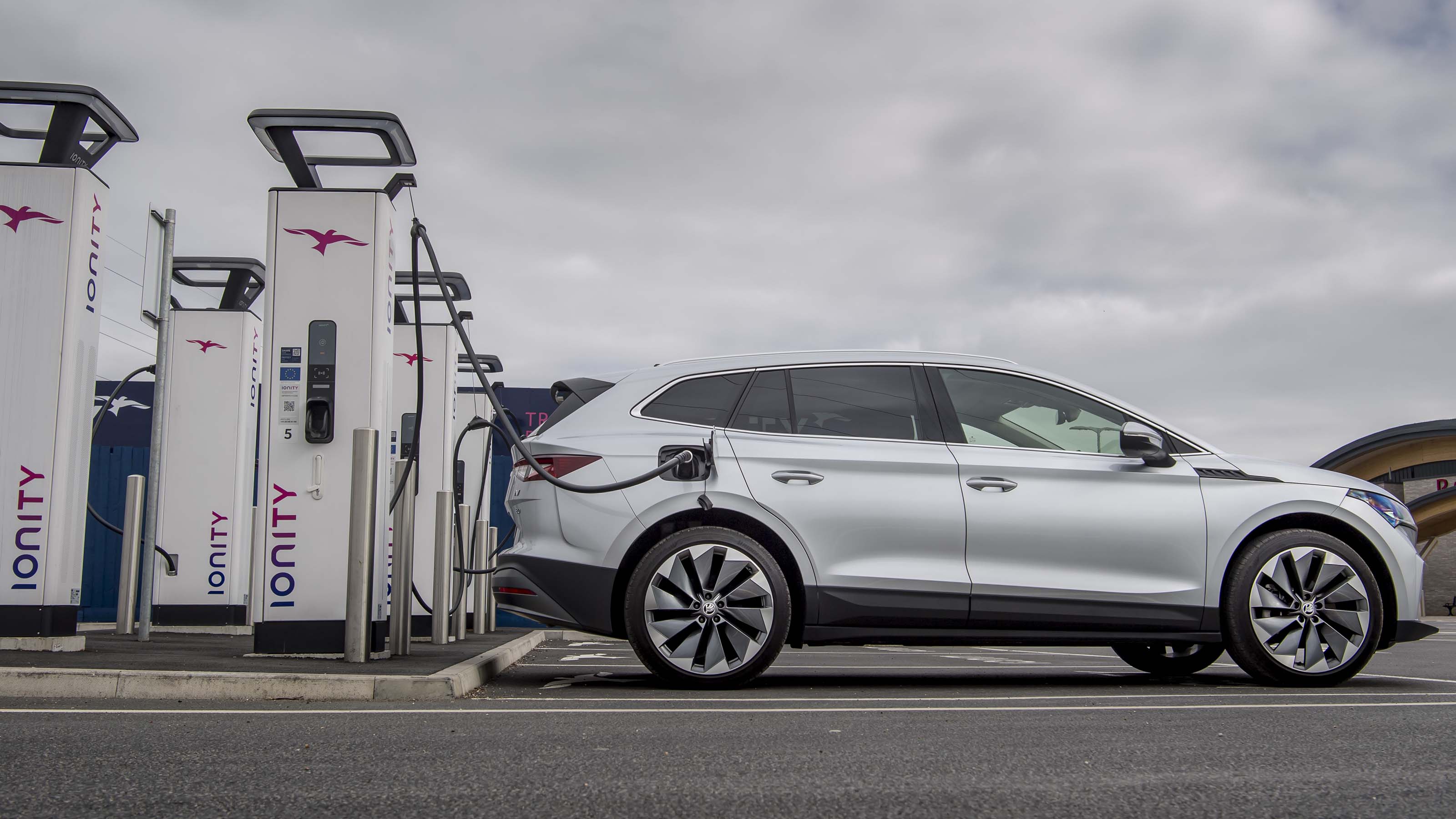 Top 10 best electric SUVs 2021
There's also a version with a smaller, 39kWh battery that sits below the 282-mile 64kWh model, and this version is even more affordable. It offers around 180 miles of range, so is perfectly adequate if you do most of your driving in town.
The e-Niro is easy to spot because it doesn't have a grille like the hybrid versions, which is needed to cool their combustion engines. While the hybrid models are middling when it comes to fuel economy, the e-Niro gets very close to its claimed range thanks to excellent efficiency.
Inside, the e-Niro is a lot like other versions of the Niro, which is a mixed blessing. It's well-built and the technology is nice and easy to use but it doesn't have the interesting design of cars such as the Peugeot 3008 or Citroen C3 Aircross. It's a very plain-looking interior with a focus on ease-of-use.
There's plenty of space inside, including a respectable 451-litre boot and enough room for adults in the back seats. It's also likely to be great to own; in 2021, owners ranked Kia second for the ownership experience in the Driver Power manufacturer survey.
Alternatives to the e-Niro such as the Nissan Leaf and Hyundai Ioniq Electric can't match the e-Niro for all-round appeal. It's a practical car that's easy to live with day-to-day, has fashionable SUV styling and is comfortable to drive, yet it's also able to offer plenty of electric range and does so at a reasonable price. It's no longer a cutting-edge electric car but it's still one of the best.
See how this car scored on our sister site DrivingElectric