Top 10 best used family cars 2022
If you're looking for a second-hand car to ferry your loved ones around in, look no further than our guide to the best used family cars currently on sale.
The popular styling for a family car in the UK has certainly changed from the traditional saloon that was once the default choice. Estate cars, SUVs, and MPVs have grown in popularity due to their extra space for pushchairs and the other paraphernalia that comes along with a family outing. Smaller hatchbacks still hold appeal for many as a great budget option, and clever packaging can make them feel just as roomy as some small SUVs.
Whatever size vehicle is best for you, it will have its own positives and drawbacks, and while SUVs take up a larger chunk of the market each year as MPVs vanish, an estate car can be a great compromise between size and space. Our list covers a variety of brands that are best to buy secondhand. The new Dacia Jogger proves that size and affordability can go hand-in-hand, and although you'll have to wait a while for them to become a used car bargain, there are still plenty of other choices from Vauxhall to Volkswagen, and even premium brands like BMW made it on to our list.
Best new family cars to buy in 2020
If you have young children, ISOFIX child-seat mounting points will be important. All these cars have two sets of mounting points on the outer rear seats, which hold the child seat in place. It's worth noting that some cars offer three or more ISOFIX points, and a few are spacious enough to offer all three back seats with these fittings. If you're regularly lifting kids in and out of the car in their child seats, you'll appreciate that many of the cars listed below have wide-opening doors for easier access.
Family cars need to be safe and, for some buyers, anything less than a five-star safety rating will put a particular car out of contention. While four-star cars are still safe, a full score offers the most reassurance, and all of the cars in this list scored the maximum five-star rating from Euro NCAP. All these cars get seatbelt pretensioners and an assortment of airbags, and many go further with innovations like lane-keeping assist, autonomous emergency braking and blind-spot monitoring.
While safety equipment is important, it's still nice to be entertained on the school run and on longer journeys. Technology like a DAB radio, Apple CarPlay and Android Auto, Wi-Fi and sat nav are welcome additions to modern cars. Many family cars are fitted with features like cruise control, climate control and parking sensors as standard, helping to make them easier to drive, more comfortable on longer journeys and easier to park.
If you don't mind buying a used car, you can often save thousands of pounds compared with paying for a new one. The majority of the cars on this list have three-year warranties but there are plenty of aftermarket warranties available too if your perfect family car is over 36 months old. We've included a wide variety of the best used family cars, so if you have a budget of under £20,000, or less than £10,000 there is something for you.
Partnership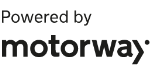 Need to sell your car?
Find your best offer from over 5,000+ dealers. It's that easy.
Check out our guides to the best used SUVs and best used 7-seaters you can buy. If you'd like performance and ISOFIX points, read our best used hot hatchbacks guide, or continue and see which are the best used family cars…
Winner in our Best Used Family Car category at the Carbuyer Best Used Car Awards 2023, the Insignia is a capable and spacious vehicle that will suit the needs of most families. Production of the Insignia is set to end, but the fleet car favourite will still be popular on the used market for some years yet. 
The Insignia has lots of legroom for passengers and you'll find plenty of great value examples with plenty of equipment. A top tip for those looking at the later models is to try and find one of the refreshed Insignias from 2021 or 2022. These aren't as common, but their upgraded technology and revised engines make them worth looking out for.
You'll find a lot of Insignias with either a 1.6-litre or 2.0-litre diesel engine designed to cover lots of miles. These are capable and return great fuel economy, aided by the Insignia's aerodynamic design. However, petrol engines may be better if you don't cover many miles and want a quiet, smooth family car. For those wanting a dash of performance, the rare GSi model has all-wheel drive and 227bhp.
If you need more than five seats, we'd recommend heading to the top of the Skoda SUV range. The Kodiaq also benefits from its VW Group underpinnings, and has an interior that will stand up to the rigours of family life. Just like the Octavia, the inside is restrained but generously specced; all models feature cruise control, parking sensors and an eight-inch infotainment system.
The boot is enormous with five seats in place, and positively van-like with just the two front seats in use. It's a wide boot opening – in fact, at its widest point it's the same width as the original Mini – and doesn't have a lip to haul things over, which makes loading easy. Adults will be fine in the two back seats on short journeys, and even with all seats in place, there's almost as much boot space as in a Ford Fiesta. Bear in mind, though, that buyers had to pay extra for seven seats on some trim levels, so make sure you check out how many seats it has if you're after a seven-seater.
Few cars are able to combine the space of an SUV, with the fuel efficiency of a hatchback, while still being enjoyable to drive, but the BMW 5 Series Touring really does have very few compromises. As a family car, it is one of the best on the market, and while some of the cars on our list will be cheaper, if the 5 Series is within your budget it is well worth a test drive.
The current generation has been around since 2017 and it's expected to be replaced soon, but that shouldn't put you off. Standard equipment features navigation, leather seats, cruise control, and even air suspension.
Although you should remember that it may be cheaper to buy than when it was new, it will still require more expensive maintenance than other cars on our list, and this includes a higher VED (road tax) fee until it is six years old, if its original list price was above £40,000.
The Kia Ceed is a fun-to-drive family hatchback that challenges more established family models like the Vauxhall Astra and Ford focus. The refreshed model was released as supply shortages slowed new car sales in late 2021, so you may have to be willing to look at all colours and specifications to find one on the used market. However, all trims offer a satisfying drive and facelift models have Apple CarPlay and Android Auto, a reversing camera, and cruise control.
Options to look out for include a heated windscreen, to melt frost in winter, and ventilated front seats that will help keep you cool on a long summer drive.
Engine choices are split between a 1.0-litre and 1.5-litre turbocharged petrol and a single 1.6-litre diesel for high-mileage drivers. All are available with a manual transmission, although the 1.5-litre petrol and 1.6-litre diesel have an optional automatic gearbox with seven gears.
The Ford Focus was not only one of the most popular cars in the UK, but it was the go-to choice for many car buyers, from families to company-car drivers. It has slipped out of the sales charts in recent years due to supply shortages, however, it is still a very popular choice as a used car buy.
The Focus is now on a par with the Golf in this respect, and it comes pretty close on interior quality too. An eight-inch touchscreen takes pride of place on the dashboard on all but the entry-level model, and all versions come with a good spread of equipment including a heated windscreen and DAB radio. Even on models without sports suspension, the Focus is among the best-driving hatchbacks on sale, so it's a top choice for keen drivers. Because the Focus sells so well, it's always good value on the used market, and Ford's servicing costs generally aren't too expensive.
The Skoda Superb was our Best Used Estate Car at the Carbuyer Best Used Car Awards 2023, thanks to its 660 litres of boot space and ample rear legroom making it a great pick for families. Fold the rear seats down and there's 1,950 litres of luggage space, while both the 2.0-litre petrol and diesel models can tow 2,000kg, adding even more scope to its flexibility. If you opt for an all-wheel drive model that figure climbs to 2,200kg.
It isn't just the space that makes the Superb a great family car, but its safety features. These include post-collision braking, and helped it achieve its five-star Euro NCAP safety rating. Blind Spot monitoring and lane-keeping assistance are also standard. The 1.5-litre plug-in hybrid model has low BiK (Benefit-in-Kind) meaning there should be plenty of ex-company cars on the used market to choose from.
Winner of our Best Used Family Electric Car at the Carbuyer Best Used Car Awards 2023, the e-Niro is well-equipped and spacious, making it a great choice for families searching for a used EV. Two battery options were sold, with a range of either 180, or 282 miles, but you should note the larger battery was only available for '3' and '4+' trims so commands a significant cost premium. The entry '2' models still get a rearview camera, keyless entry, and cruise control and will be the cheapest option on the used market, if the lower range of the smaller battery suits your lifestyle.
The e-Niro offers 451 litres of boot space and plenty of technology. While its interior styling isn't the most exciting, it's functional, comfortable and should prove fairly hard-wearing. Stepping up to '3' trim adds a larger 10.25-inch screen and leather upholstery with heated front seats. The '4+' trim adds a JBL sound system and heated rear seats so the whole family can warm up on a cold winter morning.
A practical family car needn't require you to give up on style. The Citroen Grand C4 SpaceTourer is a great-looking car as well as a functional family cruiser. You'll mainly find diesel engine models on the used market, however, the petrol is a little more refined and better for families that will mainly cover city mileage.
Inside is just as appealing, with a huge digital instrument cluster and touchscreen, and a minimalist look that makes you look to the road ahead. 
The three middle seats are all separate and each has an ISOFIX point, while a flat floor means plenty of space for feet, and sliding doors give easy access. You'll be sacrificing boot space when all seven seats are in use, but there's up to 793 litres of space if you flop the rearmost seats down.
If practicality is at the top of your priority list, along with an SUV that is easy to drive, then the Peugeot 3008 should be on your shortlist of used models to test drive. There are petrol and diesel engine options, as well as a plug-in hybrid that joined the lineup in 2020.
It competes in a very competitive and oversaturated family SUV class, alongside strong rivals, but we think it's currently the best of the bunch. It's just as striking inside, with buttons styled like piano keys and a small steering wheel, which you look over, not through, to read the dials. Incidentally, these are digital even on the entry-level model, which is generously equipped with parking sensors, dual-zone climate control, DAB radio, smartphone mirroring and a raft of safety features. 
There's plenty of space in the front and enough in the rear too, although the armrest between the front seats extends backwards and robs legroom for the person sat in the middle seat. A minor foible like that is made up for by the massive 520-litre boot, which is slightly bigger than the boot in the SEAT Ateca and much larger than the Nissan Qashqai's. When you need extra space, there's a huge 1,580 litres available, and the seats fold flat.
A prestige badge, a fuel-efficient hybrid powertrain, and a luxury interior make the Mercedes E-Class a strong contender as a used car for families with a higher budget. Unlike most plug-in hybrids, the E-Class is available as both a petrol and a diesel, so if you're a high mileage driver that lives in a city the E-Class is a great choice. An electric range of around 30 miles will maximise your fuel savings, especially around town and in stop-start traffic. 
Low CO2 emissions has made the E-Class hybrid popular with company car buyers, so expect to find a steady supply of three-year-old models on the used market. Every E-Class is fairly quick, with acceleration from 0-62mph in around six seconds, but the petrol is the faster of the two, while the diesel returns slightly better MPG – especially once the battery is depleted. If you regularly carry lots of luggage then check the boot space is enough for your needs. The standard E-Class has a large boot, but some of this space has been sacrificed in plug-in hybrid models to house the batteries.
Check out our list of best family SUVs for more
Top 10 best used family cars