Mercedes E-Class hybrid review
"The smooth and quick Mercedes E-Class plug-in hybrids combine luxury with impressive fuel efficiency"
Pros
Elegant looks
Luxurious interior
Strong acceleration
Cons
Noisy under hard acceleration
Smaller boot than standard E-Class
Not as engaging to drive as rivals
Those who live out of town might only encounter heavy traffic during the latter stages of the daily commute to and from work. It's in these circumstances, where the roads get congested, slow and polluted, that a plug-in hybrid really makes sense, and the Mercedes E 300 e and E 300 de plug-in hybrids are compelling options for those who want a decent amount of pure-electric range and low running costs for the daily commute.
The E-Class hybrid range underwent a midlife facelift in 2020, getting a subtly tweaked exterior design that included a new grille and restyled LED headlights. The interior was also given a tech refresh with the latest touchscreen version of Mercedes' MBUX infotainment system.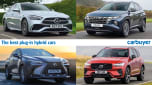 Top 10 best plug-in hybrids 2023
Unlike plug-in hybrid rivals such as the BMW 530e, Audi A6 50 TFSI e and Volvo S90 Recharge, which can only be had with a petrol engine and electric motor, the E-Class hybrid is available as a petrol or a diesel, badged 'E 300 e' and 'E 300 de' respectively.
Both versions combine their conventional internal combustion engines with a compact battery and an electric motor that's capable of propelling the car using only pure-electric power, while emitting zero CO2 emissions. Mercedes claims both cars are capable of triple-digit fuel economy figures, low CO2 emissions and over 30 miles of pure-electric range.
In fact, make frequent use of that capability and you could come close to realising Mercedes' fuel-efficiency claims, while emitting less than 50g/km of CO2 – a figure far lower than a petrol or diesel car can deliver. The former is good news for anyone who has to pay for fuel and the latter will be appreciated by company-car drivers who have the cost of Benefit-in-Kind (BiK) tax to worry about.
Away from what's under the bonnet, the cars conform to the usual E-Class template. That is to say you get an elegant, upmarket-looking car that continues to impress when you take a seat inside, finding yourself surrounded by high-quality materials, attractive finishes and advanced technology. A highlight of the latter is the dual-screen digital dashboard and infotainment system, as well as the smart blue mood lighting unique to the plug-in hybrid.
Every Mercedes E-Class is a smooth, quiet cruiser and the E 300 e and de are no exception. Although the four-cylinder petrol and diesel engines aren't as pleasing to the ear as a six-cylinder might be, it's certainly not obstructive and settles into the background once up to cruising speed. The ride is smooth and wind noise is minimal, so motorway cruising is relaxed.
The E-Class doesn't embarrass itself on winding roads, either – it doesn't have quite the steering precision of a BMW 5 Series or feel quite as agile when you pitch it into a fast corner, nor does it resist body lean as stoically as an Audi A6, but it's responsive, safe and well controlled, so you can take the rural route home in a hurry if you want to. There's no shortage of power, either – the E 300 e petrol engine produces 208bhp and the 121bhp electric motor provides a handy boost, for a total of 316bhp when you need it. Acceleration from 0-62mph takes less than six seconds.
The E 300 de diesel version is no slouch either, taking 5.9 seconds, and might be better suited to those who make frequent long high-speed journeys with an urban portion at either end. The petrol E 300 e won't be much more efficient on a long motorway trip than a standard petrol E-Class.
Partnership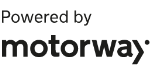 Need to sell your car?
Find your best offer from over 5,000+ dealers. It's that easy.
Overall, the E-Class is a fantastic executive saloon that makes plenty of sense for business drivers. Its range and technology impress, as does refinement and the interior, but we'd stick with the AMG Line Edition without adding expensive Premium packs for the best value.
MPG, running costs & CO2
Business drivers stand the best chance of saving money in a Mercedes E 300 e or de
If your daily commute runs to no more than 15 miles each way, both the petrol and diesel versions of the Mercedes E-Class plug-in hybrid can get you to work and back without having to burn any fuel at all. This is courtesy of a claimed all-electric range of over 30 miles, which also helps the E 300 e to return a claimed fuel-economy figure of 176.6mpg, with the E 300 de even more efficient at up to 235.4mpg. The digital dashboard gives suggestions for economical driving, which can actually be curiously engaging to follow, gamifying the driving experience.
However, the testing procedure under which these economy figures were achieved assumes that owners can maximise the use of electric mode for a majority of their driving. If you cannot recharge the battery, or are making longer journeys where the battery becomes depleted, then you will be relying on the engine more often, which will make the official fuel consumption figures impossible to achieve.
During our test of the E 300 e, we spent the majority of our time running in pure-electric mode. One of the most impressive aspects of the car is its realistic electric range estimate, with a mile of range falling for every actual mile travelled - sadly this isn't the case in every electrified car.
While Mercedes claims 33-35 miles of range with a fully charged battery, most drivers should be able to manage close to 20-25 miles in mixed driving, with around 30 miles possible at slower speeds in town. With the battery depleted, fuel economy is liable to fall to around 35mpg.
When compared to the petrol version, the E 300 de is a slightly different prospect that's aimed at higher mileage drivers. While the claimed fuel economy of over 200mpg is a little fanciful, regular charging of the battery and careful use of the car's driving modes returns around 51mpg across a mix of town and motorway driving. When running on pure-electric power, we were able to eke out around 15-20 miles, which is somewhat short of the 32-34 miles claimed by Mercedes. Once the battery was depleted, fuel economy fell to around 43mpg.
Every E-Class hybrid offers different driving modes to either hold onto battery charge (until you reach a town for instance), stay in electric mode, or use a mixture of engine and electric power. All aim to help the driver to maximise fuel economy.
The official CO2 emission figures of both cars are cast in stone regardless of your driving habits, with the E 300 e emitting 37g/km and the E 300 de just 33g/km. This means that company-car users can enjoy a low Benefit-in-Kind (BiK) rating, which is far lower than any pure petrol or diesel version of the E-Class; the likes of the E 200 and E 220 d sit close to the top of the BiK ratings.
The 13.5kWh battery can be charged via 7.2kWh wallbox in 1.5 hours. Opt for a three-pin plug socket and you can expect to wait around five hours for charging to complete. Unlike fully electric cars, there's no fast-charging option.
Other running costs are unlikely to differ from the Mercedes E-Class norm, which is to say expensive servicing but reasonable parts prices and tyres that are a fairly common, sensibly priced size. You can take out a service contract to help manage the cost of routine servicing, and there's a three-year/unlimited-mileage warranty, which can be extended at extra cost.
The E-Class hybrid costs more than £40,000 to buy, incurring an additional tax surcharge of £325 a year. After this period, tax falls to the typical reduced rate for hybrids.
Engines, drive & performance
Plug-in hybrid power serves up strong performance, but doesn't bring excitement
The Mercedes E 300 e plug-in hybrid is very similar in concept to its BMW 530e hybrid rival. Both cars use a 2.0-litre turbocharged petrol engine, a battery pack and an electric motor. The Mercedes is faster, though.
With 208bhp from the petrol engine alone, 121bhp available from the electric motor and a total of 316bhp to call upon when you need it, the E 300 e can sprint from 0-62mph in 5.7 – and sprint is the operative word, with the electric motor capable of delivering all its power instantly. This makes it feel surprisingly urgent when you nudge the throttle, despite its size and weight.
However, the four-cylinder petrol engine can sound somewhat strained if you floor the throttle, with a noise that isn't as smooth or pleasing to the ear as the V6 in the Mercedes-AMG E 53; it just emits a nondescript wall of sound under full acceleration. This fades away when you take it easy, though, and is quieter than the E 220 d's diesel engine when cruising on the motorway. It's a shame, though, that such exciting acceleration doesn't come with an equally appealing soundtrack, and that the petrol engine has to work that much harder once the battery is depleted.
The E 300 e doesn't offer the last word in driving pleasure on a twisty road, either. Instead, the E-Class focuses on comfort and refinement over outright handling prowess. It feels planted and secure in corners but falls short for driver involvement when compared to a BMW 5 Series or Audi A6, even if its steering has a nicer feel. 
In terms of overall refinement, the E-Class excels against its rivals and the E 300 e is no exception. It absorbs bumps and potholes with ease, especially if you add the optional air suspension. There's barely any wind noise at motorway speeds, and engine noise only becomes noticeable when overtaking or joining fast-flowing traffic.
During normal driving, the switch between petrol and electric power is barely noticeable, but is perhaps not as smooth as it could be. Once in all-electric mode at lower speeds, there's barely any noise at all, aside from a faint hint of tyre roar and the whirr of the electric motor.
With a combined 302bhp and 700Nm of torque, the diesel powered E 300 de feels as quick as its petrol power sibling, with the benchmark 0-62mph time taking 5.9 seconds. In real-world driving, it offers more shove than the E300 e thanks to the increased pulling power from the 2.0-litre diesel engine.
Switching between electric and diesel power is fairly unobtrusive, with a distant thrum letting you know the engine has started. On occasions in electric mode, the car did hesitate slightly under hard acceleration as it decided whether to fire up the diesel engine.
Much like the petrol-powered version, the E 300 de is smooth and refined on the move, with only the occasional hint of diesel clatter making its way inside the car. The additional pulling power of the diesel engine means there's always enough power in reserve for getting up to speed or overtaking.
Again, the E 300 de cannot match the dynamics of a diesel 5 Series, but offers a greater level of refinement. It feels planted though, with plenty of grip and accurate turn in. In sharper corners, the additional weight of the diesel engine is noticeable, but the handling is good enough for most drivers.
Interior & comfort
The Mercedes E 300 e has a hi-tech look inside, without feeling cold or unwelcoming
The ability to cruise so quietly on the motorway makes it easier to enjoy the E-Class hybrid's comfortable and well-designed interior. Both the petrol E 300 e and diesel E 300 de are identical inside, and while the Audi A6 may offer a more futuristic look and improved material quality, many will prefer the more traditional, comfortable feel of the Mercedes.
In terms of overall refinement, the E-Class excels against its rivals and the E 300 e is no exception. It absorbs bumps and potholes with ease, especially if you add the optional air suspension. There's barely any wind noise at motorway speeds, and engine noise only becomes noticeable when overtaking or joining fast-flowing traffic.
Dashboard
The specification of the E-Class plug-in hybrid range is the same as the standard car, with every version getting a pair of 12.3-inch displays mounted in parallel to create the illusion of a seamless display that flows from in front of the driver to the centre console. It incorporates a fully configurable digital instrument cluster that can display a rev counter or an 'efficiency' gauge that can help you eke the most range from the car's battery.
The left-hand panel hosts the touchscreen infotainment display, which incorporates sat nav with 3D mapping, Bluetooth smartphone connection, DAB radio, and access to Mercedes' online services. These include a concierge service that can provide real-time information about parking spaces and local petrol prices.
As part of the 2020 facelift, the infotainment system has been improved and is easier to navigate. The addition of a responsive touchscreen makes it easier to operate with Mercedes' MBUX infotainment system, which is on par with the best in the class. Top versions even feature augmented reality sat nav, which overlays directions on a live video view of the road ahead. Apple CarPlay and Android Auto are both included, and are far more straightforward to use via the touch interface. The addition of the full-screen digital dials is a nice touch as well, adding a luxury element from the S-Class.
The facelifted E-Class boasts an all-new steering wheel, which features a number of physical buttons. This layout is slightly confusing at first but is easy to get used to.
Equipment
Every version of the E-Class plug-in hybrid is well-equipped, with the entry-level AMG Line Edition (an exclusive trim for the PHEV models) getting 18-inch alloy wheels, LED headlights, heated seats, leather-trimmed upholstery, three-zone climate control and an array of standard safety kit.
Plusher AMG Line cars get multibeam LED lights and different interior trim. Stepping up to the AMG Line Premium trim adds to the kit list further still, with a 360-degree camera, augmented reality sat nav and keyless go.
The range-topping AMG Line Night Edition Premium Plus is fitted with a panoramic sunroof and gloss black detailing. Inside you get a premium Burmester stereo system and ash wood interior trim but the additional outlay means we think the standard AMG Line car is better value.
Practicality & boot space
The Mercedes E 300 e boasts lots of space for passengers, but batteries reduce boot space
On top of its elegant, high-quality interior and generous list of standard equipment, the Mercedes E-Class has lots of space for passengers to stretch out. It's not short of luggage room, either but does feature a smaller boot than the conventional models.
The latest E-Class was designed with a longer wheelbase (the distance between the front and rear wheels) than its predecessor, and that extra length has gone towards increasing interior space, particularly legroom. The front seats have lots of adjustment as standard, with fully electric memory seats available if you do find the perfect driving position elusive.
In the back, the E-Class nips at the heels of the more expensive Mercedes S-Class when it comes to space. The curvaceous roofline means rear headroom is the one area that could be more generous, but most will find legroom to spare, and only when there's a fifth person in the centre rear seat do passengers rub shoulders.
Interior storage is generous, too, with a large glovebox, storage area beneath the centre armrest and a wireless phone charging pad at the base of the dashboard.
The car's battery has been fitted under the boot floor, which affects boot space. At 370 litres, the hybrid E-Class loses over 100 litres when compared to a standard petrol or diesel model.
Reliability & safety
The E-Class has strong safety credentials, but Mercedes' reputation for quality varies between owners
The Mercedes E-Class has yet to feature in our annual Driver Power owner satisfaction survey. However, taking into account all the Mercedes models that did feature, the brand finished in 28th place out of 30 manufacturers in 2020. Ending up towards the bottom of the table was an uninspiring result for a premium brand, but BMW actually finished just one place ahead of Mercedes. Both were beaten by 21st-place Audi, while Jaguar finished in a far more respectable 12th position.
Mercedes owners seemed particularly disappointed by servicing and running costs. Interior styling and build quality received more praise than handling and ride comfort, and reliability was regarded as below average, with 24% of owners reporting a fault within the first year of ownership.
The brand is often regarded as something of a pioneer when it comes to on-board safety equipment. The E-Class offers sophisticated features such as autonomous emergency braking (AEB), lane-departure warning and lane-keeping assistance, auto-dipping headlights and traffic-sign recognition, as well as active cruise control.
The plug-in hybrid E-Class shares its five-star Euro NCAP crash safety rating with other models in the range – the independent organisation awarded the Mercedes a 95% score for adult protection in a crash and rated it at 90% for how children are protected.