What is MBUX?
We explain why the MBUX infotainment system from Mercedes-Benz is a game-changer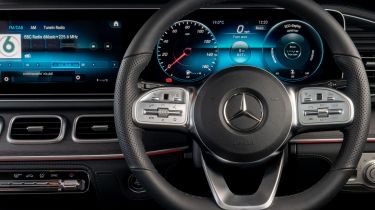 The Mercedes-Benz User Experience, or MBUX as it's most commonly described is an advanced multimedia infotainment system that's fitted to several of the German premium manufacturers' latest models.
The system made its debut in the new A-Class launched in 2018 and has been rolled out on other models since. It's rare for any significant new Mercedes technology to make its debut in anything less than the S-Class flagship saloon. The fact that the A-Class was used to showcase it demonstrates its mass appeal to a tech-savvy younger crowd.
Should you buy an Audi, Mercedes or BMW?
Mercedes describes MBUX as a revolutionary infotainment system, and by automotive standards, it is just that. While previous infotainment operating systems from Mercedes and other brands have tended to rely on pretty low-spec computer processors with relatively clunky responses, Mercedes has pushed the boat out with the MBUX processing capacity. It's fast, responsive, and has effective voice control and cloud connectivity, it really does move MBUX into the realms of a top-level smartphone-style user experience.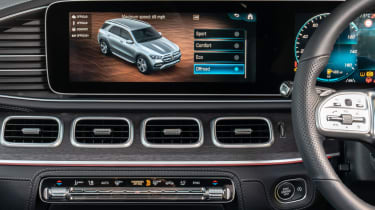 As with other modern infotainment systems, MBUX can control various vehicle settings, including everything from seat positions, ambient lighting setting to driving modes. It also controls in-car entertainment, your mobile phone calls, contacts and diary, plus navigation if you have that option.
What does the MBUX hardware look like?
The new infotainment system comes as standard with two seven-inch TFT screens – one in the centre of the dashboard, and the other in front of the driver where it replaces the regular dial cluster. However, if you want to get the full MBUX effect it's worth upgrading to the Premium equipment pack which gives you a pair of larger 10.25-inch screens, joined together with a sweeping glass dash panel, that really does give the dashboard a space-age look. Sharp, beautifully designed graphics and multiple customisation options add to the feeling that MBUX is really something rather special.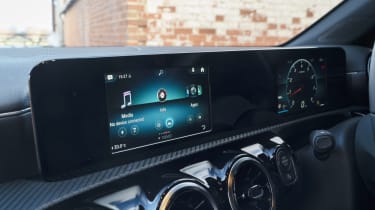 Unlike the COMAND infotainment system found in older cars, the MBUX infotainment system doesn't have a control wheel in the centre console. Instead, it has an easy to use touchpad, and you can also get touch control for the central display screen, and soft-touch controls on the steering wheel. However, much of the functionality can be mastered using the LINGUATRONIC voice control system, and MBUX is also notable for its capacity for learning your personal preferences. Offering suggestions and help with frequently driven routes or destinations, music choices and car system settings.
'Hey Mercedes' – MBUX artificial intelligence makes your car a friend
One of the key aspects of MBUX is that it comes with a virtual assistant, that works via the cloud to provide a similar service to Amazon Echo or Apple's Siri. The system can be woken with a simple 'hey Mercedes' or 'Hi Mercedes." As long as you're connected to the mobile phone network, you can ask your car which team won the FA Cup in 1985, or for the location of the nearest restaurant.
The MBUX assistant is always active, even if the mobile network connection drops, and so will respond to requests for changes to cabin temperature, or entertainment system commands such as 'I feel cold' or 'play my favourite track'.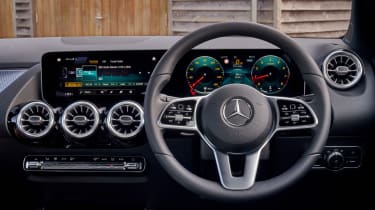 Among other things, it can also respond to requests to change the seat positions and driving modes, and even the 64 different shades of ambient lighting in the A-Class, so it's worth deep-diving into the MBUX user manual to get the best out of it!
MBUX navigation – including What3Words
With exceptionally clear graphics, 3-D navigation mapping, a switched on personal assistant to second-guess your destination choices, and even an enhanced reality display that overlays direction instructions over a screen showing the actual road ahead, there's plenty to admire about the MBUX navigation offering – although it is an extra cost option. One clever feature is the integration of the What3Words mapping system to make entering destinations simpler, which is particularly helpful when you're trying to meet people at places you're not familiar with.
Partnership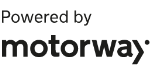 Need to sell your car?
Find your best offer from over 5,000+ dealers. It's that easy.
Want to know more about the latest MBUX equipped models? Why not read our reviews of the Mercedes A-Class hatchback and Mercedes GLE SUV.
Tesla Cybertruck finally delivered: specs, prices and UK availability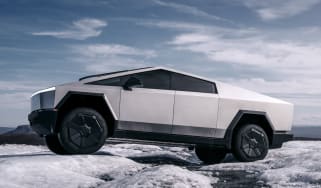 Tesla Cybertruck finally delivered: specs, prices and UK availability
Best new car deals 2023: this week's top car offers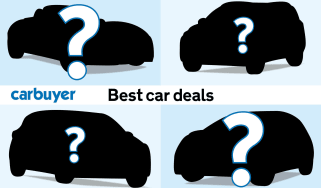 Best new car deals 2023: this week's top car offers
New 2024 Dacia Duster arrives – popular budget SUV enters its third generation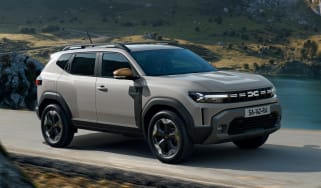 New 2024 Dacia Duster arrives – popular budget SUV enters its third generation