Top 10 best electric cars 2023
Electric cars just keep improving, with longer ranges and shorter charging times. We rank the best on sale now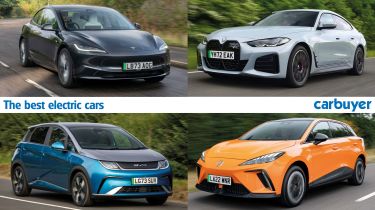 With the number of electric cars bombarding the new car market, it's becoming increasingly difficult to keep on top of which electric cars are the best. Once considered a niche prospect, the list of electric cars on sale is now more diverse than ever, and the best electric cars offer good value for money, practicality, reliability, a great driving experience and of course cheaper running costs.
The best electric car for you will depend on your needs and how you'll use it, but the good news is that EVs are now offered in as many different body styles as conventional petrol and diesel cars, so there's plenty of choice in this respect. There are electric SUVs, electric hatchbacks and electric performance saloons to name just a few, and the powerful electric motors of many of these mean they will often have higher performance than you might expect of an equivalent combustion-engined model.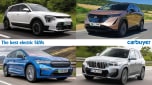 Top 10 best electric SUVs 2023
Electric cars have traditionally been much more expensive than petrol or diesel cars, but the good news is that with more competition now on the market, the tide seems to be changing. We're big fans of good value at Carbuyer, so you'll find that many of our top choices include more affordable models that offer so much for a low price. There are also a few premium electric cars for buyers after a more high-end package.
These days, most electric cars are capable of travelling well over 100 miles on a single charge – more than 300 miles in some cases – and their recharging times have tumbled. The Government expects pure electric cars to account for half of all car sales in the UK car market by 2027, while the number of available charging points continues to increase exponentially. From 2035 onwards, new car buyers will only be able to choose between an electric or hydrogen car.
Electric cars – also known as battery electric vehicles (BEVs) – don't emit the same harmful exhaust emissions as petrol and diesel cars, offering much lower running costs to offset their typically higher asking prices. For example, electric cars are exempt from paying the London Congestion Charge, while they're also exempt from paying VED (road tax) until the rules change in 2025. Company car drivers will reap the biggest benefits, however, as all EVs currently fall into the lowest 2% Benefit-in-Kind tax bracket.
You might wonder if an electric car is for you at all, given the fact that they're still a fairly new prospect for mainstream buyers. This situation is changing, however, with new charging stations continually emerging and support growing for EVs. The range of companies and schemes does seem confusing, but our guide to the best chargepoints should take the hassle out of charging during journeys.
If you often drive long distances, take a look at our guide to the longest-range electric cars, while our list of the best plug-in hybrids may also appeal to town drivers who aren't quite ready for a full EV. Otherwise, keep reading for what we think are the 10 best electric cars on sale right now.
While the BYD brand might not be a household name yet, the BYD Dolphin recently won not just our Best Small Electric Car Award in the Carbuyer Awards, but also ran away with our Carbuyer Car of the Year Award. Quite simply, it's hard to ignore the great value the brand's smallest electric car offers. It's one of the cheapest electric cars on sale, and yet it boasts a respectable 265-mile official range and a great amount of tech and gadgetry inside. 
Partnership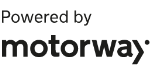 Need to sell your car?
Find your best offer from over 5,000+ dealers. It's that easy.
When we tested the BYD Dolphin we were even impressed with how well it drove – although it's not a sporty model, it's actually quite fun to drive, with plenty enough power for most drivers, sent to the front wheels by a 201bhp electric motor. The Dolphin is offered in a choice of four trims: Active, Boost, Comfort and Design, but with so much tech provided even on the entry-level models, including a 12.8-inch rotating infotainment screen, a five-inch digital gauge cluster, adaptive cruise control and a full suite of safety systems, we actually think most buyers would be satisfied enough with Active trim.
Arguably the best-value new car currently on sale in the UK, the MG4 is the first model to sit on the British-Chinese brand's all-new architecture. While MG's reputation of late has been tarnished by its cheap-feeling, lacklustre interiors, things have improved for the new 4; while there are still some budget materials, this has to be expected for such an affordable EV, and these are now counterbalanced by a modern and minimalist design, as well as a plethora of standard equipment.
When we tested the MG4, we were surprised how much fun could be had behind the wheel, despite it being one of the cheapest EVs of its size. It feels great to drive around a twisty road, with nicely weighted steering with a good amount of feel through it, too. The lineup is simple, with buyers able to choose between entry-level SE and Trophy models, and two battery options – a 51kWh battery with 167bhp motor and 218-mile range, and a Long Range model with a larger 64kWh battery, 200bhp and a 281-mile range. Both are compatible with 150kW fast charging, which will take around half an hour to complete a 10-80% charge.
Of course there are more luxurious electric cars on the market, but the MG4 really does make you wonder where the compromises are, and thanks to its amazing value it takes our top spot given that it's quite a gamechanger that could prove to be many consumers' entry into EV ownership.
The main thing that first struck us about the latest Hyundai Kona was how it looked – quite honestly there's nothing else on the roads like it at the moment, thanks to its wide front and rear light bars and futuristic styling. Of course, looks can be subjective, but there's plenty more to like about the Kona Electric.
For starters, it feels a lot more grown up, polished and upmarket compared with its predecessor. We liked the high-quality materials used throughout the interior, and in the face of many other modern electric cars, the Kona Electric retains a good balance of physical and touchscreen-based controls, rather than ditching dials and switches entirely in favour of virtual ones. 
It's also larger than the old model, so its increased practicality now fits with its SUV looks. Hyundai is a brand at the forefront of the shift to electric power, so the Kona Electric's powertrain is also pretty well sorted. It's relaxed and refined to drive with even the lower-powered version providing enough oomph for most. You can expect up to 234 miles or 305 miles respectively from a single charge, depending on the battery size, and both are fairly competitive given the price brackets they sit in.
We couldn't stop singing the praises of the Jeep Avenger when we tested it, because while an EV isn't what you might expect from a brand famed for thirsty petrol-powered 4x4s, the Avenger is more interesting than its sister cars the Vauxhall Mokka Electric and Peugeot E-2008. Despite this, it comes with a competitively affordable price tag and some genuine capability off the beaten track thanks to its unique range of drive modes, including an off-road setting.
What's more, we managed to get a respectable 220 miles to a charge when we tested the Jeep Avenger in cold, wintry conditions, which isn't far off its 248-mile quoted official range. Despite being a budget EV option, the Avenger's quiet motor is pretty refined on the move, and it's surprisingly fun and agile once you get it onto a twisty road.
The Tesla Model 3 set out to be a successful, more mainstream model than the pioneering Model S, and just as CEO Elon Musk planned, it's proven incredibly popular. A recent facelift has only served to keep the Model 3 ahead of many of its main rivals, bringing tweaked styling, a redesigned interior and improved range and refinement. Even the entry-level version will now travel up to 318 miles on a single charge, while the Long Range can manage up to an impressive 421 miles – that alone will make it popular with buyers.
As is now expected of the brand, the facelifted Tesla Model 3's interior is even more minimalist than before, but quality has been much improved over the outgoing model, giving an even more premium feel. The infotainment screen has increased in size from 14 inches to 15.4 inches, and now rear passengers even get a small screen to control functions and provide entertainment in the back – we found the new Model 3's infotainment to be slicker than ever in testing, and although it doesn't get Android Auto or Apple CarPlay compatibility, it offers some of the best in-car software on the market.
While the Volkswagen ID. Buzz is a little pricey, there's little like it currently on the electric car market. Its nostalgic looks are inspired by the classic Volkswagen Type 2, and it helped usher in the new electric age for Volkswagen. Thanks to its flat floor and upright packaging, the ID. Buzz is incredibly spacious inside, with a massive 1,121 litres of boot space. While it's currently sold as a five-seater model in the UK, a seven-seat long wheelbase variant will arrive in 2024.
The looks are the only thing that's classic about the ID. Buzz, with all models getting features like LED headlights, adaptive cruise control, a heated steering wheel and reversing camera. It gets an official range of up to 250 miles, but we found that a 230-mile range was more attainable in real-world conditions when we tested it. When you do need to top up, however, the ID. Buzz boasts charge speeds of up to 170kW, so a 5-80% recharge will take around half an hour.
The Tesla Model Y is currently one of the UK's best-selling cars, and for good reason. It won our Best Company Car Award in the 2024 Carbuyer Awards, partly because its zero emissions make it cheap to run, with low BiK rates for company car buyers. As is synonymous with Tesla, it boasts some very impressive performance figures, too. Its 3.5-second 0-60mph time in Performance guise makes it one of the very fastest SUVs on sale, which should give you plenty to brag about.
All Teslas are fairly practical, thanks to the inclusion of a 'frunk' as well as a boot, but the Model Y is even more so thanks to its hatchback tailgate, rather than the Model 3's saloon bootlid which can restrict the 3 somewhat. The Model Y is the one to go for if you regularly need to haul around items, then. The entry-level Model Y gets an impressive official 283-mile range figure, while Long Range models will take you further with 331 miles to a charge, making the Model Y a great all-rounder. 
If the Volkswagen ID.3 is the electric equivalent of the Golf, you can think of the Cupra Born as the EV version of the SEAT Leon. However, unlike the SEAT, the Cupra manages to surpass its German rival in nearly every aspect. For starters, the Born looks much more exciting than the ID.3; however, some may find the copper-coloured accents a bit garish. It also trumps the VW in terms of interior design and quality, despite costing less.
The Cupra Born shares the majority of its parts with the VW ID.3, however it is primarily set up for sportiness. There are two powertrain setups to choose from, although the entry-level model should be enough for most buyers. This provides a punchy 201bhp and a range of around 250 miles. With a 0-62mph time of around seven seconds in the even more potent 228bhp e-Boost model, the Cupra Born is arguably the first-ever mass-market electric hot hatch.
The BMW i4 offers all of the luxury and performance one expects of a sports saloon in a zero-emissions package. The top-of-the-range i4 M50 is the first electric car to be tinkered with by BMW's 'M' division and provides sports-car-like thrills while remaining practical, thanks to four doors and a hatchback tailgate.
The i4 retains the striking styling of its petrol and diesel-powered cousin, the 4 Series, with the large kidney grille on the nose. However, on the i4, the grille is blocked off and the would-be exhaust pipes are replaced by trim pieces to improve airflow and efficiency. The i4 has a maximum range of 367 miles but expect to pay handsomely for it, since this BMW is far from the most affordable electric car around.
The Skoda Enyaq iV is, on paper, a cut-price alternative to the Volkswagen ID.4 SUV. However, it's far from inferior, offering more practicality and better value for money than the VW. For example, entry-level Enyaqs have a range of over 250 miles, while the equivalent VW has to settle for 213 miles between charges. 
Skoda has packed the Enyaq iV with plenty of its innovative features, such as an umbrella in the door. For the eco-conscious, the interior can be made from recycled plastic bottles or leather that was tanned using olives from sustainable trees. Pair that with plenty of boot capacity and interior space, and this is an impressive electric SUV built for everyday life. For those willing to sacrifice a bit of space for more style, the svelte Skoda Enyaq Coupe iV is also available. 
Top 10 best electric cars 2023