Renault Scenic review - class-leading range
"The reinvented Renault Scenic is a compelling electric SUV with a great driving range and lots of family-friendly features"
Pros
Impressive range
Excellent infotainment
Lots of room
Cons
So-so acceleration
Awkward loading lip
Poor Renault Driver Power result
Verdict - Is the Renault Scenic a good car?
Forget the old Renault Scenic people carrier, the name may be the same, but it's been reinvented as a fashionable electric SUV with an impressive 388-mile range. Not only can it tackle almost any road trip, there's also plenty of space and kit for its passengers to enjoy the ride, and pack their gear in the huge boot. We were impressed with its intuitive Android-based infotainment system, and neat touches like tablet screen holders and chargers for the back seats that should help keep kids entertained.
Renault Scenic models, specs and alternatives
You may have fond memories of the old Renault Scenic MPV, but as fashions change, so do the cars we drive. Few are impacted as much as this car, which has not only morphed into an SUV, but also ditches combustion engines in favour of an electric motor and battery.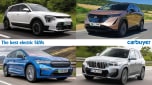 Top 10 best electric SUVs 2023
It's a logical step, and places the Scenic squarely above the smaller Renault Megane – which has also become an electric crossover in its latest outing. In time, the Renault ZOE supermini will cease production and be replaced with a smaller Renault 5 and Renault 4, along with an affordable Twingo city car in an impressive EV lineup beneath the Scenic.
The biggest Renault EV yet also jumps into quite a competitive class, with a growing number of mainstream rivals like the Nissan Ariya, Volkswagen ID.4, Hyundai Ioniq 5 and Tesla Model Y, along with upmarket contenders such as the BMW iX1 and Audi Q4 e-tron.
While that might sound like a tough gig, Renault shouldn't be underestimated. After all, its ZOE EV arrived way back in 2013 and became the top-selling electric car in Europe. That has furnished the French outfit with lots of data and knowledge about electric cars and their owners. Indeed, the Scenic we're getting in the UK comes with a big 87kWh battery, for an impressive 388-mile range. That's not far off what most drivers will expect from a tank of petrol, and Renault will be hoping that the Scenic can help make the term 'range anxiety' a thing of the past. 
With 217bhp from its front electric motor, the Scenic also has plenty of punch for your average family SUV driver. It's smooth – with three different driving modes to adjust how the car feels when you hit the accelerator – and there's enough in reserve for overtaking and joining faster roads.
While it might boast a higher level of recycled material than most previous Renault's, the interior felt pleasant and of a high quality, even in the pre-production vehicle we've tested so far. You'd certainly struggle to tell that most 'leather' surfaces are artificial, and once on the move the interior is hushed and cocooning from the outside world. 
We're already big fans of the Android-based infotainment in the Renault Austral, and the setup in the Scenic appears to be even better. It uses Google Maps for navigation, suggests chargers along your route, and important shortcuts can always be easily found at the bottom of the screen. There's even a button to quickly customise safety features to the driver's preference with one press – solving a common niggle in modern cars with overly sensitive driver aids that are difficult to switch off.
| | |
| --- | --- |
| Trim levels | Power options |
| Renault Scenic E-Tech EV87 220 | |
Renault Scenic alternatives
The Renault Scenic enters into a highly competitive area of the market, with rivals from both mainstream brands and more upmarket manufacturers. If you aren't quite ready to make the switch to an EV – or lack convenient access to a charger – there are also plenty of hybrid SUVs available.
Partnership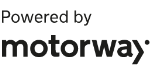 Need to sell your car?
Find your best offer from over 5,000+ dealers. It's that easy.
Mid-size electric SUVs
The best electric SUVs aren't short of appealing features, but none can quite match the range of the Scenic if you often head further afield. It's also got one of the most spacious cabins and most user-friendly infotainment systems.
Mid-size hybrid SUVs
While they don't offer the dramatically reduced running costs of an EV, for versatility the hybrid SUVs listed here still appeal. That's especially the case if you're a private buyer in need of an affordable model that can cover long distances at the drop of a hat.
Range, charging & running costs
"With a large battery, impressive range and efficient cabin-warming technology, the Scenic has most rivals licked"
Renault clearly doesn't want anyone considering the Scenic to experience so-called 'charging anxiety', and here the car is only being offered with a large 87kWh battery pack. It's not yet known if the smaller 60kWh battery also available elsewhere will eventually join the lineup as a more affordable option. Not only is it a decent size, it also boasts Renault's latest battery chemistry and a heat pump, the latter of which is a more efficient way of warming up the cabin on cold days and saving the battery.
The result is an impressive 388-mile range, which is way ahead of the Hyundai Ioniq 5 and Volkswagen ID.4, which can both manage around 320 miles. Charging speeds top out at 150kW for the Renault, and while EVs tend to vary their actual charging rate depending on the temperature and status of the battery, its software is programmed to keep it above 100kW for as long as possible. Plug it in at a motorway rapid charger while you grab a coffee and burger for half an hour, and it should get you another two hours further before you need to stop again.
Like all zero-emission models, the Scenic will benefit from the cheapest Benefit-in-Kind rates for company car choosers, free entry into clean air zones like the ULEZ and free VED (road tax) until its rule change in 2025. 
| | | |
| --- | --- | --- |
| Model  | Battery size | Range |
| Renault Scenic E-Tech EV87 220 | 87kWh | 388 miles |
Insurance
Pricey and complex electric SUVs tend to cost quite a bit to insure, with models like the Tesla Model Y sitting in groups in the 40s out of just 50 in total. The Volkswagen ID.4 is somewhat better in this regard, in groups 20-30, while the Hyundai Ioniq 5 spans up to group 44 for the large battery, all-wheel drive version.
Electric motor, drive & performance
"Drivers making the switch to an EV should be impressed by the Scenic's smooth power delivery"
We found that the Scenic has plenty of power for most situations, making it feel pretty quick and easy to drive smoothly, even if it doesn't serve up the outlandish performance of some EVs. 
Not only should this suffice for most families, but the way the Scenic tackles a twisty road is pretty impressive as well. Careful positioning of the battery pack means the big Renault is evenly balanced over its front and rear wheels, giving it a pleasant feel through corners. This natural poise has allowed engineers to make the suspension a bit softer than you might expect, so even over less-than-ideal tarmac the Scenic could be felt ironing out the biggest impacts and camber changes.
0-62mph and top speed
As mentioned above, the Renault Scenic will have plenty of punch for its target audience. Thanks to the larger battery fitted as standard in the UK, we also get the more potent 217bhp electric motor, which doesn't seem phased by the car's hefty 1,800kg weight. In contrast to the Volkswagen ID.4, this sends all its power to the front wheels, but you're only likely to ever notice this when accelerating hard out of a greasy T-junction.
| | | | |
| --- | --- | --- | --- |
| Model  | Power | 0-62mph | Top speed |
| Renault Scenic E-Tech EV87 220 | 217bhp | 9.7s | 105mph |
Interior & comfort
"Renault now has amongst the most intuitive infotainment software on the market"
While not 100% representative of customer cars, the Renault Scenic test vehicle we've driven was close to the finished item, and it was fairly quiet out on the road, with the exception of some tyre noise from the large 20-inch wheels of the Esprit Alpine trim. The sound of wind rushing past the windscreen and door mirrors isn't an issue until high speeds, though, and in most driving conditions it's easy to maintain a chat with your passengers without having to shout.
Renault might be upping the proportion of sustainably recycled materials in its interiors, but we're pleased to say this hasn't affected quality. While items such as the steering wheel and upholstery might be from novel sources, most people hopping in the car wouldn't have a clue unless they'd read up on it.
Infotainment and navigation
The big news inside is Renault's continued adoption of infotainment tech based on Android Automotive software – a setup we heaped praise on when we evaluated the Renault Austral SUV. If you're already used to Google Maps (who isn't?), it will feel especially familiar, and it benefits from the same ability to sniff out traffic and recommend takeaways and shops. The system now also supports EV route planning, so it will find chargers along your route when you need to head further afield.
There's a 12.3-inch digital instrument panel and a 12-inch portrait infotainment touchscreen to show off all this information, and it looks suitably glossy and modern – certainly far better than Renault's infotainment graphics from just a few years ago. While it's all nicely logical, there are still some physical controls for the climate control, and other items like the heated seats have sticky shortcuts at the bottom of the screen that remain regardless of what's being displayed at the time. Another neat feature is a button that allows you to choose a customised safety setting, so if you prefer to turn off lane-keeping assist around town but keep speed-limit warnings on, it's simple to do so. 
Trim levels in the UK are expected to be called Techno, Esprit Alpine and Iconic, and we expect equipment to be strong across the board. Esprit Alpine is likely to be the sportiest inside and out, while Iconic should increase the amount of luxury equipment and convenience features, but we'll have more information on exactly what comes with each when it's confirmed by Renault.
Practicality & boot space
"A flat floor has helped boost interior space for passengers, and there's plenty of boot space"
You may already be aware that one reason car designers love EVs is that the motors and battery pack are all pretty compact, making it easier to boost interior space and luggage room. This is evident in the Scenic, which may have morphed from an MPV into a trendy SUV, but still has loads of room for five people. 
A flat floor means those in the back seats can stretch out their feet, and the high roofline results in lots of headroom. Renault clearly knows its target audience is families too, because the rear seats get cupholders, a central armrest to make the cabin more comfortable for three or four people and even fold out stands for tablet devices. It's precisely what you need to keep young ones entertained on a long drive, with USB-C charging sockets to make sure batteries are kept topped up at all times.
Size comparison

Model 

Length

Width

Height

Renault Scenic

4,470mm

1,864mm

1,571mm

Hyundai Ioniq 5

4,635mm

1,890mm

1,605mm

Tesla Model Y

4,750mm

1,920mm

1,624mm

Volkswagen ID.4

4,584mm

1,852mm

1,640mm
Boot space
If luggage or cargo space is a priority, then the Scenic could go straight to the top of your EV shopping list. It manages to offer more space behind the back seats than the Volkswagen ID.4 and Hyundai Ioniq 5, neither of which are especially stingy when it comes to boot capacity. The only fly in the ointment is the lack of a front storage 'frunk' under the bonnet.
The boot has a bit of an awkward loading lip to lug heavy suitcases over, but our test vehicle didn't come with the variable-height boot floor that's in the works from Renault. Once included, this should create a level loading surface that makes it easier to slide items in without any hiccups. Attention to detail is pretty good here too, with shopping bag hooks at either side of the boot and a power socket for charging accessories.
Boot space comparison

Model 

Boot space

Renault Scenic

545 litres

Hyundai Ioniq 5

527 litres

Tesla Model Y

854 litres (to roof)

Volkswagen ID.4

543 litres
Reliability & safety
"Renault has a long history with EVs, but it has work to do to improve customer satisfaction"
If you are contemplating the switch to an electric car, or the Scenic will be your second or third EV, it's reassuring to know Renault has been producing EVs on a wider scale than most rivals. Indeed, when its ZOE launched a decade ago, it quickly became Europe's top-selling zero-emissions car. While it hasn't been without small niggles, its battery and motor technology has proved robust.
On the flipside, Renault's overall results in our latest Driver Power survey were disappointing. The manufacturer came 29th out of 32 brands, with one quarter of owners reporting a fault within the first year, in comparison to 14% for Citroen and Honda. Owners scored Renault in 14th for its interior technology and boot space, and just a few places lower for driving impressions. However, the majority of reliability issues were with the electrics, followed by seat problems.
Safety
Renault also has a solid reputation for safety, and the smaller Renault Megane E-Tech achieved a five-star Euro NCAP rating along with the Renault Austra, so we'll be hoping for the same result here. The Scenic is certainly packed with features, Renault boasting that more than 30 driver assistance systems are packed into the car – no small matter given its family car billing. 
One quirk is its exterior noise at low speeds, designed to alert pedestrians of its presence and composed by French musician Jean-Michel Jarre. It's active at speeds below 18mph, such as when negotiating car parks and tight urban streets.