Tesla Model Y SUV review
"The Tesla Model Y takes what makes the Model 3 great and adds SUV practicality"
Pros
Fast and efficient
Spacious interior
Hatchback boot
Cons
Patchy build quality
Limited model range
Only available with five seats at launch
The Tesla Model Y has all the ingredients to be a hit with UK buyers and it's finally reached our shores after a lengthy delay. The Tesla Model 3 has already struck a chord with buyers, appearing high in the list of top-selling cars of last year and scoring well in our Driver Power owners satisfaction survey. Adding SUV style and space is only likely to make the recipe more desirable.
Instead of arriving as a trailblazer as initially intended, the Model Y finds itself competing against the Volkswagen ID.4, Skoda Enyaq iV, Ford Mustang Mach-E, Audi Q4 e-tron, Mercedes EQA, Kia EV6 and Ioniq 5. In other words, just about every mainstream manufacturer has realised it needs to sell an electric SUV and many of them are already available.
Part of the reason for the delay was Tesla CEO Elon Musk's desire for European examples of the Model Y to be built at a new Tesla Gigafactory in Germany, the completion of which has faced significant hold ups. The Y began arriving with the first American customers in March 2020. It seems there are still hurdles in getting Model Ys out; our test car for a UK drive was a Dutch-registered, left-hand-drive example.
There are Long Range and Performance models, sticking closely to the Model 3 on which the Model Y is based. Starting at around £55,000 and £66,000 respectively, both versions offer impressive acceleration and four-wheel drive but it's the Performance that's likely to be faster than any rival, with 0-60mph taking under four seconds. Deliveries for the Performance, however, aren't expected to take place until at least summer 2022.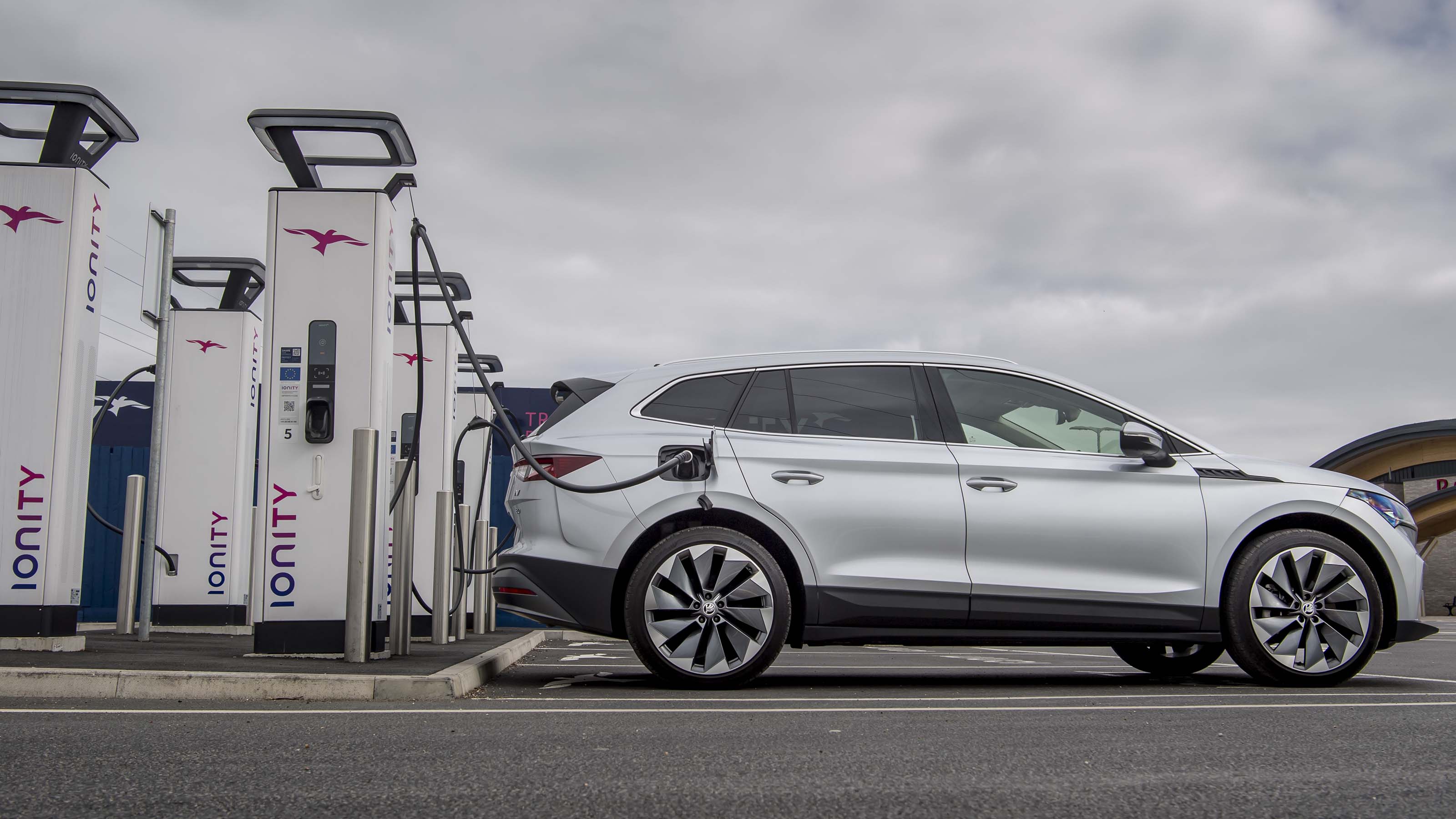 Top 10 best electric SUVs 2022
The Long Range is capable of around 331 miles between charges, thanks to its smaller wheels and slightly reduced performance, while the Performance has a range of around 319 miles. These are impressive numbers but according to official figures, they're no longer class-leading, with the Mustang Mach-E capable of close to 380 miles in its most efficient specification. The Model Y does have an ace card to play in the form of access to Tesla's impressive Supercharger network, which has chargers at many motorway service stations.
Inside, the Model Y has the same minimalist interior and technology as the Model 3, focused around a high-res 15-inch touchscreen in the middle of the dashboard. Air vents have been replaced by a narrow slot and leather by vegan-friendly materials. It works well once you get used to its controls but quality isn't on the same level as the top European manufacturers.
A taller roof means there's more space and headroom inside the Model Y than the Model 3, while its hatchback boot is much more useful for loading luggage or sports equipment. However, the Enyaq's boxy shape makes it even more accommodating.
Our UK test drive revealed that the Model Y has a firm ride and is occasionally uncomfortable on larger wheels but we suspect fans of the brand and families alike will love the Model Y even more than the 3.