Top 10 best executive cars 2022
A top executive car needs to be good to drive and have plenty of space - all while looking sharp in the corporate car park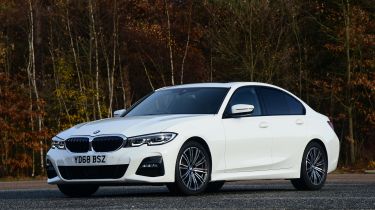 The executive-car class used to be defined by top-end versions of mainstream models. Four-door saloons from big-selling manufacturers such as Ford, Vauxhall and Rover – with leather seats and much more equipment than cheaper versions – were the establishment for decades.
Things are different today, mainly because manufacturers that previously built cars too big and expensive for the compact executive class have introduced newer, smaller models at lower price points. Manufacturers such as Audi, BMW, Jaguar and Mercedes have come to dominate the executive-car class, courtesy of their posh badges, sharp styling and engine ranges that include frugal diesels and powerful top-end petrols.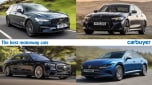 Top 10 best motorway cars 2023
Although they come at a cost, the strong residual values that premium-brand cars command has also made them more attainable. Because they're worth more secondhand, manufacturers can offer lower PCP finance rates, which has lured even more buyers from cars such as the Ford Mondeo and Vauxhall Insignia.
While executive cars used to be the preserve of company car drivers, many private buyers have their eyes on posh saloons these days - even if the cars on this list have to fight SUVs such as the Mercedes GLC, Audi Q5 and BMW X3.
Regardless of the badge on the bonnet, an executive car needs to have the edge over a conventional saloon. They still need to be as practical and as reliable as an everyday equivalent, but typically, sharper-than-average styling, a plush cabin and plenty of equipment are musts for any car to compete in the executive class. A wide range of engines is also useful, as buyers will want the choice of economy and power – or preferably a sweet spot somewhere between the two.
We've examined today's executive car market and chosen our 10 favourite models meeting those criteria. They're all practical and economical enough to use as daily drivers, but they're also great looking, well equipped and good to drive. Each has a choice of engines ranging from the economical to the powerful, but most importantly, every car on our list is special enough to make you look twice.
Read on to find out what we think are the 10 best executive cars on sale in the UK today. Meanwhile, business users may be interested in our guides to the best company cars and best small company cars.
The BMW 3 Series is commonly regarded as the car that defines the compact executive class – and for good reasons. It was actually the first car of its type, on sale long before the Audi A4 and Mercedes C-Class, and over the years BMW has honed it almost continuously - the new model is one of the most broadly talented cars you can buy.
Its greatest asset is that it gives owners exactly what they want. Sporty drivers relish its rear-wheel-drive handling and will find the powerful BMW M340i petrol and 330d diesel models right up their street, while those in search of comfort will feel right at home in the quiet BMW 320i petrol. The 320d is an excellent all-rounder, mixing performance with strong fuel economy, while the plug-in hybrid BMW 330e offers low running costs and an impressive electric-only range. It's as capable on an endless motorway as it is on your favourite back road. The 3 Series is a pricey car, but a very hard act to follow. There's now a purely electric BMW i4 to consider, too.
The Tesla Model 3 is the American firm's first affordable, mass-production model. It offers buyers a genuinely different alternative to conventional rivals such as the BMW 3 Series and Audi A4. All versions of the Model 3 are blistering quick, with the range-topping four-wheel-drive Performance model capable of 0-62mph in only 3.1 seconds.
Partnership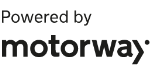 Need to sell your car?
Find your best offer from over 5,000+ dealers. It's that easy.
The impressive performance extends to range as well, with even the cheapest model capable of 300 miles on a single charge, extending to 374 miles for the Long Range version. Inside, the cabin of the Model 3 is a minimalist affair with a large central touchscreen controlling nearly all of the car's main functions and only a few physical buttons dotted around the cabin. It's practical, with a spacious cabin and a handy storage space under the bonnet alongside the regular rear boot space. As a showcase of how far Tesla has advanced in a decade, the Model 3 is an excellent example.
Completing the German premium line-up, the C-Class is everything you'd expect a Mercedes to be. It has more of an elegant look than a sporty one, while its use of chrome is well judged and contributes greatly to its upmarket image. Inside, you couldn't ask for a more luxurious atmosphere, especially in the more expensive models. The dashboard is beautifully simple in layout and looks fantastic – even if the actual materials aren't quite up to Audi quality.
Rear-seat space seems compromised next to the lounging room allocated to front-seat passengers, and compared to those of its rivals the diesel engines can be a little vocal when pushed, which erodes the otherwise quiet, calm ambience inside. However, this is a car that can deliver genuine driving pleasure thanks to adjustable driving modes, while also being packed with technology and very economical. A classy choice.
Volvo has long played second fiddle to the Germans in this class, but with the new-generation S60 and V60, it has taken things up a notch. While rivals can still offer a more engaging drive, the Volvo S60 is a match when it comes to classy, contemporary design and the latest in-car and safety technology. In place of diesel engines, the S60 is only offered with a range of cutting-edge petrol and hybrid engines.
The Swedish brand has always offered generous levels of equipment, when many competitors have traditionally put them on options lists. A 2.0-litre petrol S60 badged the B5 produces 247bhp, while the plug-in hybrid S60 T8 is capable of a 36-mile electric-only range and over 170mpg. Volvo has come a long way in recent years, transforming its image from a maker of dowdy estates to one that makes desirable, efficient, contemporary cars.
The Audi A4 was formulated specifically to beat the BMW 3 Series at its own game. A premium product with a wide range of engines, the A4 has plenty of appeal, but lacks the BMW's rear-wheel-drive balance, so has never been quite as much fun to drive. However, the quattro four-wheel-drive models have a vice-like grip on the road, while powerful petrol and diesel engines make going quickly easy and confidence-inspiring.
And when you don't need to press on, you can relax in comfort thanks to one of the finest interiors you'll find at any price, crafted from the best materials and endowed with the latest technology. Our favourite 2.0-litre TDI diesel engine eats motorways while sipping fuel, and every model is smartly dressed with Audi's cool, understated styling, which is simple and never seems to look dated.
The eagle-eyed among you may have spotted similarities between the styling of the Polestar 2 and the Volvo S60. Polestar was spun off from Volvo as an eco-focused brand, and its '1' and '2' models both started life as Volvo concept cars. The Polestar 2 is a fully electric hatchback that looks like a mix of saloon and SUV, and takes the fight to the Tesla Model 3 and BMW i4.
While the range and performance stats might not vanquish the Model 3, the Polestar 2 is still very impressive on both fronts. Build quality is better than the Tesla, there's the option of vegan-friendly interior materials and it has a well-designed and high-tech interior. The touchscreen now runs a cutting-edge Android operating system.
The Jaguar XE is a world-class compact executive car and a true rival to the BMW 3 Series - even if it's overlooked by many buyers. XE buyers could well be sold on the styling alone, as it's undeniably sleek and looks expensive. More will place their orders as soon as they've sat behind the wheel and taken in the imaginative, high-tech dashboard. Driving enthusiasts will find it as responsive and obedient on the road as they could hope for, while the frugally minded will be bowled over by its low running costs.
The rear doors are rather small, and, combined with a lack of rear-seat space, give the feeling the XE wasn't really designed for families, but if practicality isn't your primary concern, the economical, stylish Jaguar does everything else well.
The Arteon is Volkswagen's replacement for the CC, and occupies the same role as a smarter, sleeker version of the Volkswagen Passat saloon. However, VW is hoping that a new name and sharp styling will distance the Arteon from the rather bland Passat and bring it upmarket to compete with the likes of the Mercedes E-Class and BMW 5 Series, which is no mean feat without a premium badge on the bonnet.
The interior isn't quite as swish as the bodywork might suggest, but it's just as well built as anything else we've come to expect from Volkswagen. Engines will be familiar to anyone used to other VWs, too, but the manufacturer has favoured more powerful variants, such as a 276bhp turbocharged petrol and a 237bhp 2.0-litre diesel, to make the Arteon a cut above its conventional cars.
After years of absence from the executive-car class, the hatchback is gradually making a comeback; though usually with a somewhat more evocative name. The latest Audi A5 Sportback is a popular member of the five-door executive club and represents an improvement in every way over the original version.
With sweeping, fastback lines, the Sportback blends saloon-car dynamics with something close to the practicality of an estate. Plenty of buyers will appreciate the versatility that a large hatchback offers compared to the A4 saloon under the metal – without losing any of the A4's sheer interior class. The boot is huge and the wide range of engines offer any blend of power and economy you could ask for – although in common with the A4, the A5 lacks that last degree of driver involvement that the BMW 3 Series is famed for.
Kia has made a bold foray into the established executive-car market with its sporty Stinger hatchback, aimed squarely at the likes of the Audi A5 Sportback and BMW 4 Series Gran Coupe. Previously available with a choice of two petrol engines and a diesel, you can now only pick the most powerful petrol.
The Kia Stinger GT-S is a proper performance car, making 365bhp, and is more than capable of mixing it with the Audi S5. Whatever engine you choose, you get entertaining rear-wheel-drive handling and striking, coupe-like looks. The Stinger is good value, too, packing in a lot more standard equipment than rivals, but its interior quality and ambience are still not quite a match for the Germans.