BMW i5 review - refined and good to drive
"The BMW i5 is refined and good to drive, making it one of the most well-rounded electric saloon cars currently on sale"
Pros
Good to drive
Refined
Impressive infotainment
Cons
Not as fun as the petrol 5 Series
Middling range
Tesla Model S is more practical
Verdict - Is the BMW i5 a good car?
The BMW i5 may just be the most well-rounded electric executive car currently on sale, and should be capable of convincing loyal customers of the conventional 5 Series to make the switch to electric power. It's comfortable, quiet, offers excellent infotainment tech and while a petrol 5 Series is better to drive, it's enjoyable on twisty roads too. Overall, though, the BMW i5 is a great choice if you're in the market for an electric executive saloon.
BMW i5 models, specs and alternatives
The BMW 5 Series is now in its eighth generation, but the i5 is the first time the mid-size executive car has got a fully-electric version. The BMW i5 sits alongside the rest of the 5 Series' plug-in hybrid and petrol options and might appeal to those in the market for other saloon EVs such as the Tesla Model S, Porsche Taycan or Mercedes EQE.
There's a choice between two versions: the rear-wheel drive eDrive40 and four-wheel-drive M60 xDrive M Performance. We expect the former to be the biggest seller, given its more affordable price, which makes it a logical stepping stone for those who may have considered the conventional petrol 5 Series but are looking to go electric. It's also bound to be popular with company car buyers as it will sit in a very low Benefit-in-Kind (BiK) tax band thanks to its zero-emissions status.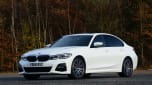 Top 10 best executive cars 2022
Starting at around £74,000 from launch, the BMW i5 is a pricey car, and the Mercedes EQE actually costs slightly less in an equivalent specification. That might be justified, though, because quite frankly the i5 beats the Mercedes in nearly every way.
Sporty M Sport trim is the most basic i5 you can buy in the UK, which has sportier styling and larger 19-inch alloy wheels than the lesser i5 models sold in other markets. It also gets LED headlights, faux leather vegan-friendly 'Veganza' trim, heated electric front seats, wireless smartphone charging and plenty of driver assistance tech. There's an M Sport Pro model, which adds 20-inch wheels, extra body styling and illuminated kidney grilles, but very little else.
There's also a higher-performance four-wheel drive i5 M60 xDrive M Performance model, which aside from a significant power bump, also gains an adaptive suspension and some extra black exterior trim to give it a sportier look. 
Trim levels

Power options

eDrive40, 335bhp
M60 xDrive, 593bhp
BMW i5 alternatives
While the i5 is the first electric BMW 5 Series, it's certainly not alone in the growing electric executive saloon segment. Its direct rivals include the Porsche Taycan, Tesla Model S and Mercedes EQE, but it will also be vying to tempt buyers away from the upcoming electric version of the next Audi A6. The BMW i5 also has to contend with a growing number of practical electric executive SUVs like the Audi Q8 e-tron and its own BMW iX model.
Electric executive saloons
Porsche Taycan
Tesla Model S
Mercedes EQE
Audi A6 e-tron
Large electric SUVs
Range, charging & running costs
The BMW i5 can manage up to 362 miles to a charge; not class-leading, but still good, and will be cheaper to run than a petrol 5 Series
The BMW i5 is an expensive car to buy, but its zero-tailpipe emissions mean it will sit in the lowest BiK (Benefit-in-Kind) tax bracket, so it'll be the cheapest version of the 5 Series to run for company car buyers.
Partnership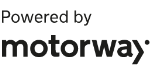 Need to sell your car?
Find your best offer from over 5,000+ dealers. It's that easy.
While electricity is cheaper than petrol, home rates at the time of writing are about 30p/kWh, meaning that a full charge of the i5's battery pack will cost around £20 via a home charger, or around £55 at a public rapid charger.
As the electric version of the 5 Series, the BMW i5's adequate range should make it easy to get used to if you're coming from a conventionally-fuelled model, although rivals can go further before they need to top up. You'll get up to 362 miles to a charge in the entry-level eDrive40 version of the BMW i5 – in comparison, the Mercedes EQE gets an official figure of 376 miles, and the Tesla Model S will go even further at up to 405 miles to a charge. The i5 does beat the Porsche Taycan's range figure of up to 315 miles, however.
When it comes to charging up the i5, its 7kW home wallbox charging speed capability means it will take around 13 hours to go from 10 to 80%. The good news is that the i5 can accept DC ultra-rapid public charging at a rate of up to 205kW, so a 10 to 80% recharge will take just half an hour at a compatible chargepoint. The car also benefits from a feature that will precondition the battery for faster charging if it sees you have set your waypoint to a charger via the sat-nav.
| | | |
| --- | --- | --- |
| Model  | Battery size | Range |
| BMW i5 eDrive40 | 84kWh | 362 miles |
| BMW i5 M60 xDrive | 84kWh | 320 miles |
Insurance
Insurance groups for the BMW i5 are yet to be confirmed, but given its status as a high-end electric executive car, we'd expect it to be expensive to insure. The Mercedes EQE sits in the top group 50 out of 50, and the BMW's similar level of desirability and powerful drivetrains mean it's likely to be the same.
Electric motor, drive & performance
The BMW i5 is refined and good to drive, although it still falls short of the conventional 5 Series
The BMW i5 does a good job at inspiring confidence in its driver. The eDrive40 is only available in M Sport or M Sport Pro trims, so you get a suspension that's 8mm lower than that of the base-level versions offered in other markets, for a sportier feel. The ride is on the firm side, but it's still comfortable, and the suspension does a great job of keeping body movements in check. Grip levels are enormous and the steering feels light yet accurate, if not as involving as existing BMW customers will be used to. Ultimately, the weight of the battery means it doesn't feel as agile as other versions of the 5 Series, but compared to a Mercedes EQE, it's streets ahead. The powertrain in the eDrive40 sends 335bhp to the rear wheels, and for most buyers, the smooth, brisk acceleration will be more than enough.
For even sprightlier performance, though, there's the M60 xDrive, which has 592bhp and four-wheel drive thanks to an extra motor on the front axle. This model feels devastatingly quick, while the four-wheel drive configuration means it has lots of traction and grip. Again, though, while it's good to drive and feels balanced enough, the extra weight of the batteries is noticeable compared to the 5 Series.
The M60 also gets an upgraded adaptive suspension that can be firmed up or softened off as required. The sportier modes preserve the Beemer's impressive level of control, while the cushier modes make the ride much more pleasant. Four-wheel steering is also included to give a tighter turning circle at low speed, along with greater high-speed stability, and it's very effective. This setup can be added as an option to the eDrive40, and it's definitely one worth considering, if only for the improved comfort it delivers. On the M60, there's an additional optional version of the active suspension that adds Active Roll Stabilisation, and this also helps towards an increased level of agility.
0-62mph and top speed
There's lots of power on offer in both the standard i5 and the M60 version, and neither model feels particularly slow. The rear-wheel drive eDrive40 gets a top speed 119mph and a 0-62mph time of six seconds, which should be adequate for most drivers. Of course, the performance-focused M60's power increase and four-wheel drive setup means it accelerates much quicker, with a 0-62mph time of just 3.8 seconds and a top speed of 142mph.
| | | | |
| --- | --- | --- | --- |
| Model  | Power | 0-62mph | Top speed |
| eDrive40 | 335bhp | 6s | 119mph |
| M60 xDrive | 592bhp | 3.8s | 142mph |
Interior & comfort
The BMW i5 gets the brand's most advanced infotainment to date, which is faster and more intuitive to use than ever before
Rather than the ultra-minimalist interior design of the Tesla Model S, or the slightly busier, but classic layout of the Porsche Taycan, the BMW i5 sits somewhere in between. Instead of a single, tablet-style central display, you get BMW's curved, dual-screen setup which integrates both the 14.9-inch infotainment touchscreen and 12.3-inch digital dials into one sleek unit.
The BMW i5's interior looks upmarket and makes use of high-quality materials. Customers get a choice of a black Alcantara, or multiple faux leather materials coming in either Burgundy, Espresso Brown, Smoke White or black colours at no extra cost. Otherwise, you can pay extra for one of BMW's 'Individual' leather options for £2,100, which come in a variety of colours. As standard the i5 gets dark silver metallic-looking trim, but buyers can pay extra for one of three slightly classy wood materials.
The dashboard gets an overall cleaner design than that of previous 5 Series generations, but gets hi-tech touches such as a sleek touch-sensitive 'Interaction Bar' which seamlessly blends in with the ambient lighting and allows the user to change settings such as ventilation, climate control and open the glove box – the colour changes depending on the action you perform, adding a touch of theatre to the user experience, and making the car feel futuristic.
Infotainment and navigation
The curved infotainment screen features a new Quick Select menu function that allows you to configure shortcuts to different system features, which makes it easier and quicker to use and stops you needing to navigate through multiple tedious sub-menus. The BMW i5's infotainment is the brand's easiest-to-use and fastest system to date.
Features include the optional BMW Live Cockpit Professional – it's a hi-tech heads-up display that projects important information onto the windscreen to help with navigation. There's also the brand's Digital Key Plus technology, which turns your Apple or Android smartphone and up to five other people's into a key which not only unlocks the car, but also adjusts the interior settings for each user. The app even allows the driver to park their BMW from outside via the Remote Control Parking feature.
Practicality & boot space 
Practicality & boot space
The BMW i5 offers plenty of rear passenger space, but boot space is not as good as some rivals
At over five metres long, the BMW i5 is a large car indeed, but that has translated to an excellent amount of interior space. There's plenty of legroom in the back for passengers and there's a generous amount of headroom, too, with or without the optional panoramic sunroof. If we were to criticise anything it would be the limited storage space in the door pockets, which aren't terribly big.
Neat features include USB-C ports in the back of the front seats, which are handy for passengers to charge their smartphones or tablets on the go.
Size comparison

Model 

Length

Width

Height

BMW i5

5,060mm

1,900mm

1,515mm

Mercedes EQE

4,946mm

1,906mm

1,503mm

Tesla Model S

4,970mm

1,964mm

1445mm

Porsche Taycan

4,963mm

1,966mm

1,395mm
Boot space
The BMW i5 has a 490-litre boot, which is a little larger than the 430-litre space in the Mercedes EQE, although we're yet to find out how they compare with the seats folded down. Unfortunately, though, you don't get a 'frunk' in the BMW i5 like you do with some rivals. For outright practicality, the i5 saloon is no match for the Tesla Model S, with its hatchback bodystyle and 150-litre frunk that results in a total of 894 litres of storage space with the seats up. As is common on many modern cars, you can option the BMW i5 with a powered tailgate as part of the 'Comfort Pack'.
Boot space comparison

Model 

Boot space

BMW i5

460 litres

Mercedes EQE

430 litres

Tesla Model S

745 litres (894 litres including frunk)

Porsche Taycan

366 litres (447 litres including frunk)
Reliability & safety
BMW frequently underperforms in our customer satisfaction surveys, but fares better than its direct rival brands and comes with lots of safety kit
The BMW i5 and latest 5 Series have not yet been out long enough to get a good idea of how they perform in terms of customer satisfaction and reliability. BMW as a brand, however, came in 21st place out of 32 manufacturers in the 2023 Driver Power customer satisfaction survey. While this isn't a great placing overall, it is ahead of its rival brands Mercedes (25th) and Audi (30th).
BMW owners like the powertrains and driving feel of their cars compared with most other manufacturers, and while a middling 22% of BMW owners reported an issue with their car in the first year of ownership, that's less than rivals – 23% of Audi owners, 28% of Mercedes owners and a shocking 69% of Tesla owners reported an issue with their cars in the first year. While these BMW statistics aren't unique to just the electric models, we're yet to hear of any major horror stories.
Safety
The BMW i5 is so new that it's yet to be tested by Euro NCAP, but it's worth noting that all other electric BMW 'i' cars have so far scored a full five-star rating, and that's thanks in part to the brand's generous amount of safety kit as standard. The BMW i5 is no exception, and gets autonomous emergency braking, lane-keep assist, blind-spot monitoring, and a reversing camera as standard, and the 'Professional' pack adds a 360-degree camera and semi-autonomous driving tech.