Tesla Model S hatchback review
"The Tesla Model S is fast, refined, well equipped and practical. It also doesn't come with as many compromises as some other electric cars"
Pros
Astonishingly quick
Impressive technology
400+ mile range
Cons
Not the best to drive
Very expensive to buy
Limited choice
It could be argued that Tesla has done more to shape the electric car market than any other brand. Considering the independent company started off with the Lotus Elise-based Tesla Roadster, it's remarkable the Model S was only the second Tesla to hit the market.
While the low-volume Roadster attracted praise for its explosive acceleration, it fell rather short on day-to-day practicality. The Model S strikes a rather more useful balance of space, comfort and luxury, while formidable performance is still on tap. And thanks to ever-improving battery technology, the Model S can offer very impressive range on a full charge. Since it first arrived, the Model S has been constantly updated, both with over-the-air software updates and more substantial mechanical upgrades. It doesn't look likely to go anywhere soon either, with Tesla instead confirming it will seek to revamp its existing saloon into the foreseeable future.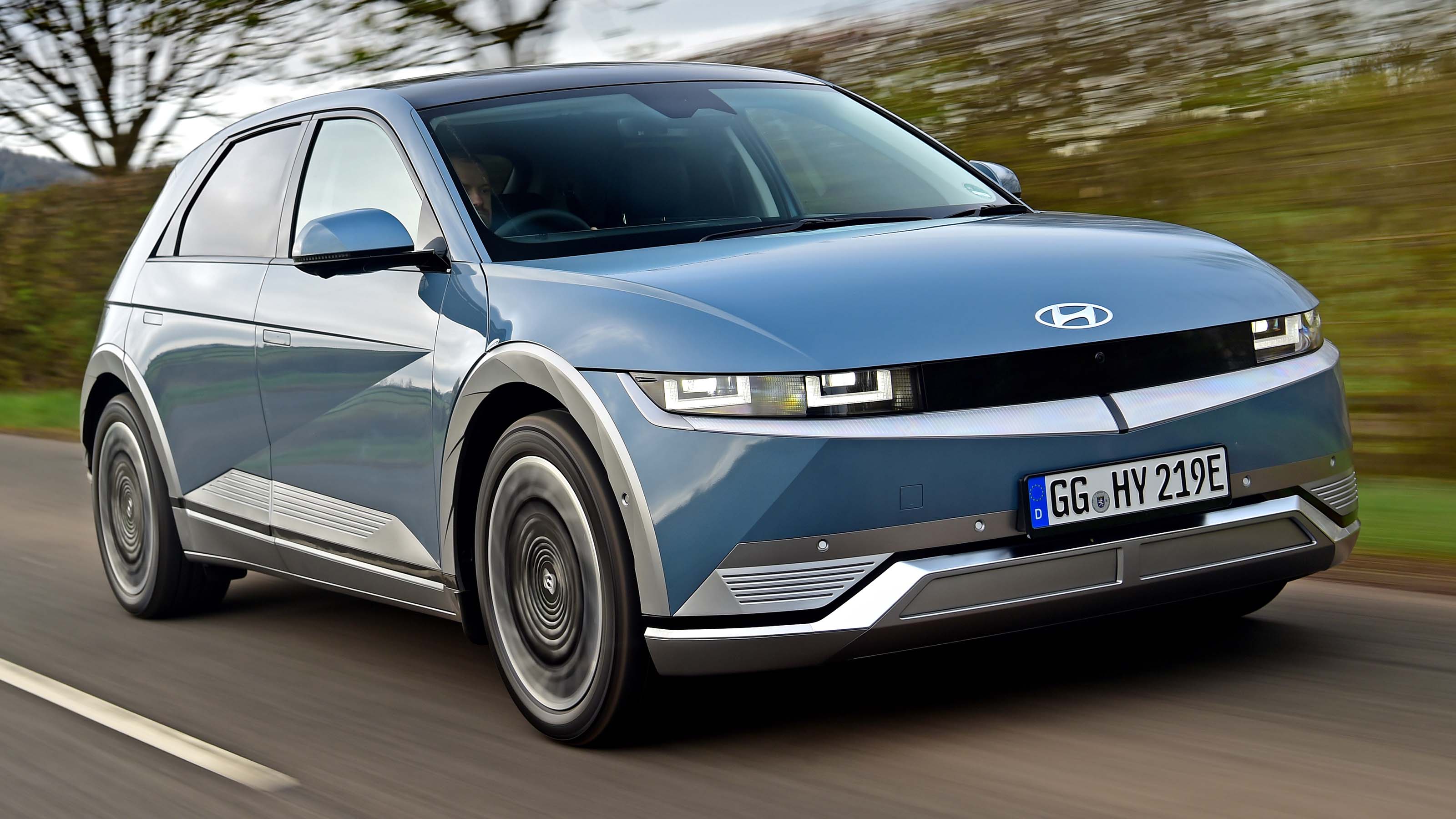 Top 10 best electric cars 2022
Since its most recent update, the Tesla Model S now has tweaked styling (black door handles, different front air intakes and new wheels) and a new interior, which for US-spec cars includes a 'yoke' steering wheel instead of a conventional circular one. It features a panel of touch-sensitive controls for the indicators and wipers - we think these were better served by the old control stalks - and it looks more difficult to operate in situations where you need to turn lock-to-lock. While it's thought that Tesla will offer the UK version of the Model S with the yoke steering wheel, full specifications are yet to be confirmed.
The limited driving range of electric vehicles is one factor that has curbed their popularity against conventional petrol and diesel cars, but the Tesla Model S has one of the longest range figures of any pure-electric car, with only a couple of cars such as the new Mercedes EQS ahead of it. The Porsche Taycan and Audi e-tron GT are other rivals, or there's the BMW 7 Series and Mercedes S-Class plug-in hybrid models. Tesla also boasts its own well-established 'Supercharger' electric charging network, and is able to wirelessly transmit software updates for its cars – with the potential to boost their electrical efficiency without you knowing it.
Unlike many electric and hybrid cars on the market, the Model S has the advantage of being designed as an EV from the ground up, so there are none of the compromises in comfort and passenger or luggage space that often result from converting a petrol or diesel car to run on electricity. Rather than just being a sophisticated box of gadgets, the Model S is also very strikingly styled. It appeals on an emotional level as an object of desire and is therefore highly sought-after. Straight after launch it began to appear outside upmarket addresses, sharing driveway space with Ferraris and Porsches.
The UK Tesla Model S line-up changes on a regular basis. Early models got numbered designations, with P100D being the fastest, while more recent cars have been called Long Range and Performance. Buyers ordering a brand-new Model S get a choice of a 'base' model and the Plaid, with the latter said to offer 1,006bhp, a sub-two-second 0-60mph time and a 200mph top speed.
The 100kWh battery pack offers up to 405 miles of range in the former. If you can resist using all the acceleration of the Performance or Plaid versions, a 396-mile range is promised. Even the standard Model S accelerates quicker than most sports cars.
The latest front-end styling sees a more streamlined look, which arguably looks more modern than the fake grille of early models, and the car has been kept at the cutting edge of technology. This is clear to see when you get inside – a huge 17-inch display, portrait-orientated like a tablet computer, dominates the dashboard and controls much of the car's standard equipment, including its 'autopilot' semi-autonomous driving mode. Remember that the system doesn't offer true 'full self-driving capability', as the driver is still required to monitor when it's activated to take control if needed.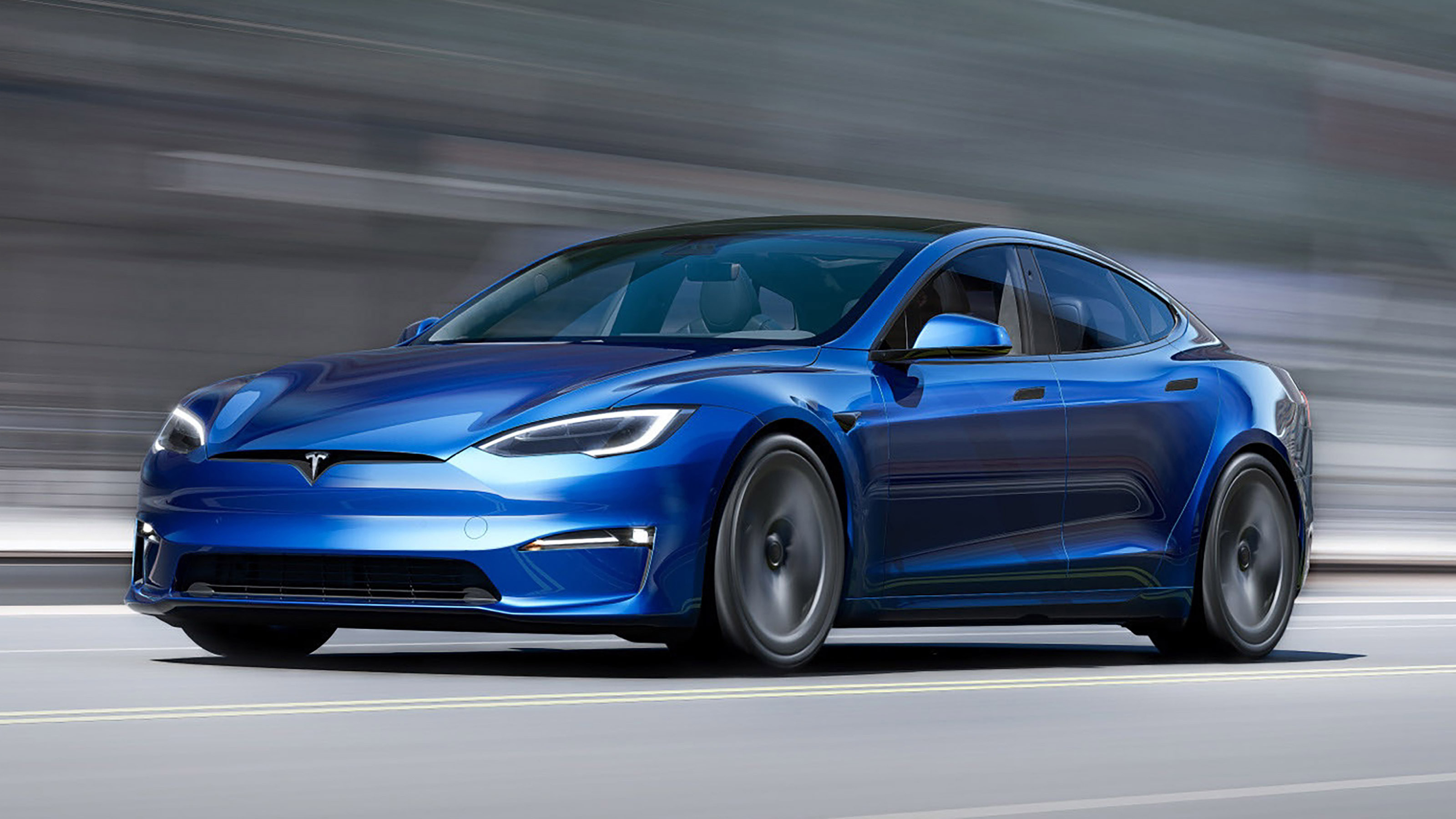 Top 10 fastest saloon cars 2022
The rest of the Tesla's interior is plush and well appointed, although not to a standard that takes it beyond its luxury competition. Against all these, the unique design of the Tesla puts it at an advantage for interior space.
Reliability has been impressive, too – the Tesla Model S was number one in our 2016 Driver Power owner satisfaction survey and came fifth out of 150 cars for reliability, but too few owners responded for it to appear in our 2021 survey. Safety isn't a concern either – the Model S was awarded the full five stars after crash-testing by independent experts at Euro NCAP in 2014 - although the test has got harder since then so newer results aren't exactly comparable.
As zero-emission luxury transport solutions go, the Model S is a practical, enjoyable and reliable choice – if you can afford it. It's biggest rival arguably comes from within, because the newer and cheaper Tesla Model 3 will offer many owners a similar experience for far less money.
See how this car scored on our sister site DrivingElectric