Tesla Model X SUV review
"With cutting-edge looks and the technology to back them up, the Model X is one of the most impressive and family-friendly electric cars you can buy"
Pros
Seven-seat practicality
Huge performance
Zero emissions
Cons
Pricey to buy
Build quality issues
Limited charging points
SUVs and off-roader style cars are selling in bigger numbers than ever before, so it's hardly surprising that a company with the profile of Tesla should want to move into this fiercely competitive class – and with the Tesla Model X, that's exactly what it's done.
The Tesla Model X was the first electric SUV to go on sale in the UK. While it has few direct rivals due to its seven-seat layout and blistering performance, it helped pave the way for several other upmarket electric SUVs, including the Mercedes EQC, Jaguar I-Pace and Audi e-tron.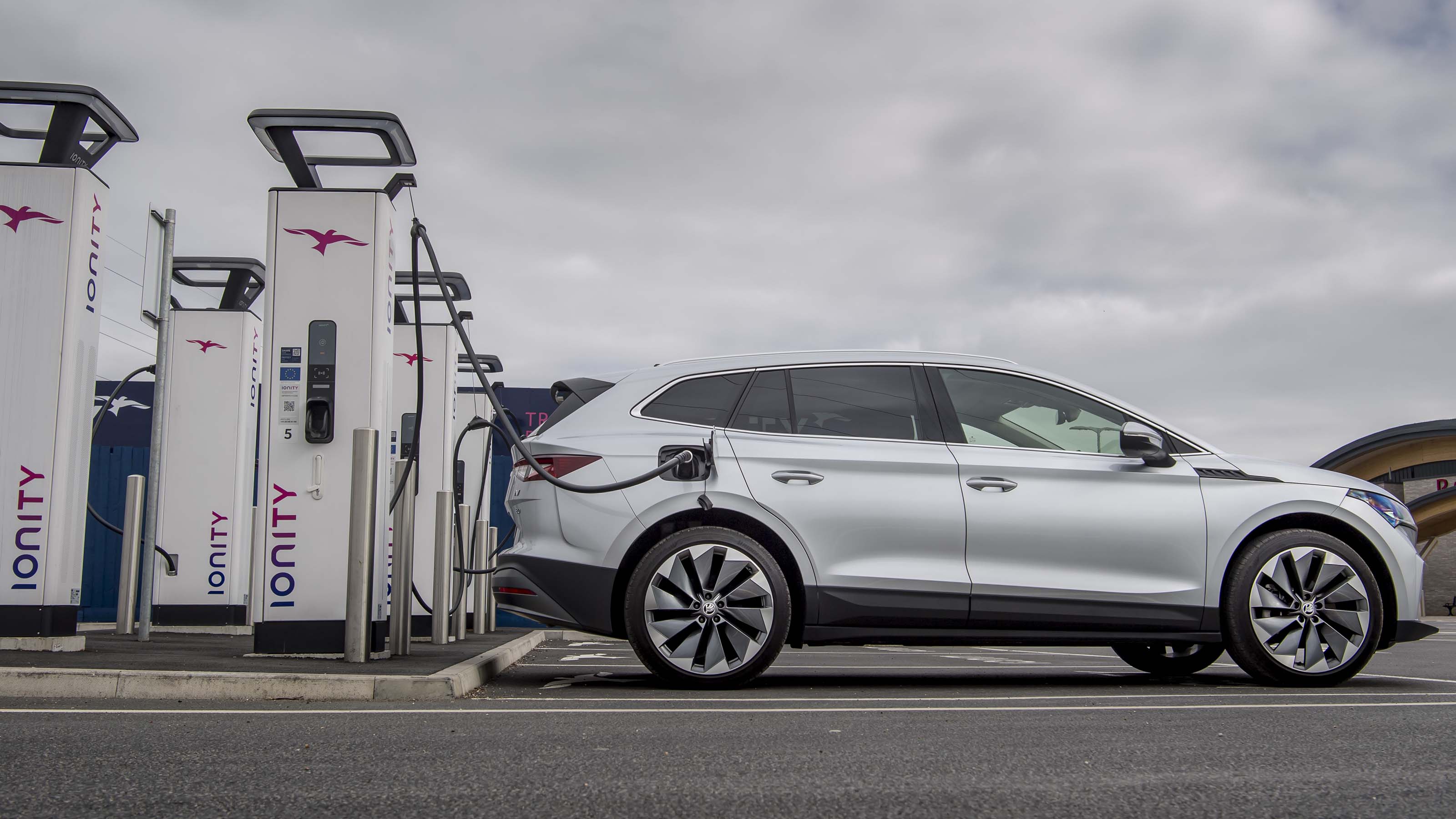 Top 10 best electric SUVs 2022
The Model X is sure to appeal to buyers who want the style and practicality of an SUV combined with an electric powertrain. One thing's for sure: the Model X definitely draws its fair share of attention.
Despite being around for several years now, the shape of the Model X remains instantly recognisable, with its party-piece 'Falcon Wing' rear doors remaining an unusual, show-stopping feature. Expect small crowds to gather whenever they open, as onlookers wait to see whether children or aliens emerge from the futuristic-looking machine. They're not just a gimmick, either – they allow easy access from the front or rear of the car, opening fully in less space than conventional doors.
Elsewhere, the Model X is just as sleek as its Model S sister, although it shares that car's strangely blank-looking nose treatment that detracts a little from its visual appeal. Generally, though, the Model X has novelty and a high-tech look in its favour, but we reckon the Volvo XC90 is a more handsome SUV.
Offering definite appeal, though, is the technology under the metal. We'll get to the vital factors of range and charging time later, because the statistics that grabbed all the headlines for the Tesla Model S related to its sheer power and performance, especially the blisteringly quick Performance version. The Model X Performance model uses the same dual-motor, four-wheel-drive power system and offers outrageous performance of 0-60mph in 2.6 seconds, thanks to the car's 'Ludicrous mode'. In April 2020, this performance was enhanced further still with the addition of 'Cheetah Mode,' which puts the car into an optimal suspension setting for blisteringly quick standing starts.
That's much faster than a Range Rover Sport SVR, Porsche Cayenne Turbo or BMW X5 M can manage – in fact it's in the same league as the Ferrari 812 Superfast for acceleration – while carrying up to seven people, two more than any of its ultra-powerful rivals can accommodate.
When you're not exercising its explosive get-up-and-go, the Model X, like its saloon counterpart, offers a maximum driving range between charges that eclipses what most rivals can reach. Both the Long Range Plus and Performance models use a 100kWh battery, offering claimed range figures of 348 and 340 miles respectively.
Tesla has announced upcoming updates to the Model X lineup, including a new Long Range model capable of an estimated range of 360 miles. Above this, a new triple-motor model called the 'Plaid' is also available to order; it can sprint from 0-60mph in 2.5 seconds while managing up to 340 miles of range. According to Tesla, both new models will arrive in the UK towards the end of 2022. It's worth noting that the models they replace are now no longer available, so there's effectively a lull in brand new examples of the Tesla Model X arriving in the UK until at least late 2022.
In keeping with its hi-tech power system, the Model X interior is dominated by an enormous portrait-orientated touchscreen that controls much of the plentiful standard equipment, while a TFT display presents vital information to the driver. Motorway strain is alleviated by Tesla's 'Autopilot' semi-autonomous driving system.
Electric power rather suits a car designed around SUV lines, too – the compact nature of the Model X's battery packs and electric motors mean every inch of interior space can be used, so it's a very versatile family vehicle. Five adults can stretch out on the two main seating rows, while an additional third row offers plenty of room for two children.
This all adds up to a very compelling package, which it needs to when you look at the list price. Both versions of the Model X aren't cheap and are now more expensive than ever for two reasons: they no longer qualify for the government's plug-in car grant (PiGC) and the entry-level Standard Range model, which used to cost from £75,000, was discontinued in 2020. The Long Range Plus model previously started from around £83,000, while the Model X Performance with 'Ludicrous Mode' started at around £100,000. They have been replaced by the Long Range and Plaid models, which cost from over £90,000 and £110,000 respectively; a pair of considerable price tags that would see you behind the wheel of some very exotic conventional cars.
However, there's no forgetting the low daily running costs, the impressive range on a full charge, the tax advantages for company-car users and the sheer sense of occasion found in driving this car. The Model X will be prohibitively expensive for many, but it may just be the most complete electric family transport solution yet devised.