Plug-in car grant: a complete guide
The plug-in car grant used to provide a discount on electric cars but has been discontinued in 2022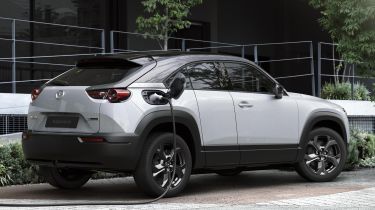 The government's plug-in car grant was established to make low-emission and electric cars more appealing and affordable. It aimed, and arguably succeeded, to get more people to buy these vehicles to help cut down on local pollution and the UK's overall CO2 emissions. Manufacturers spend a lot of money developing electrified cars and the battery tech they use, which is why they tend to cost more than equivalent petrol cars.
After over a decade of grants being available, the scheme was discontinued on 14 June 2022, which means a range of electric cars have now become more expensive overnight. Since December 2021, the grant provided a £1,500 saving on electric cars costing less than £32,000.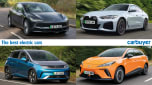 Top 10 best electric cars 2023
The government has revised the terms of the plug-in car grant several times since it was introduced in 2011 to keep pace with developing technology. In early years plug-in hybrid and electric cars were both eligible for huge discounts to draw buyers into electrified cars.
Customers didn't need to apply for grants themselves; it was done by manufacturers and dealers. Applications that are in progress now will still be honoured, but any new electric cars sold from 14 June 2022 won't get the discount.
There's still a plug-in van grant available, and a home charger grant scheme too.
The discontinuation of the plug-in car grant is controversial, as is the timing of the government's announcement. Fuel prices are at record high levels and we are only a few years away from new petrol and diesel cars no longer being available.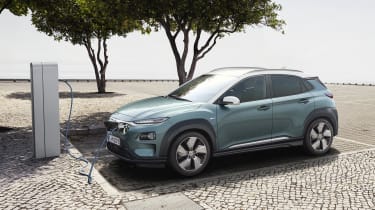 Mike Hawes, Chief Executive of the Society of Motor Manufacturers and Traders (SMMT), said: "The decision to scrap the Plug-in Car grant sends the wrong message to motorists and to an industry which remains committed to the Government's net zero ambition. [...] We are now the only major European market to have zero upfront purchase incentives for EV car buyers yet the most ambitious plans for uptake.
"If we are to have any chance of hitting targets, the government must use these savings and compel massive investment in the charging network, at rapid pace and at a scale beyond anything so far announced."
While EVs are expensive, there are cost-saving benefits once you've bought an electric car. VED (road tax) is free for drivers (from April 2020 onwards), and recharging costs considerably less than paying for petrol or diesel. You won't have to pay to enter any low-emission zones like the Ultra Low Emission Zone in London for the foreseeable future either.
Which vehicles are still eligible for the plug-in grant?
Certain wheelchair-accessible vehicles (WAVs) are eligible for a grant of £2,500, as long as they cost less than £35,000 (excluding the cost of conversion), produce zero exhaust emissions and are able to cover at least 70 miles on a charge. The selected vehicles are the Citroen e-Berlingo, Citroen e-SpaceTourer, Nissan e-NV200, Peugeot e-Rifter and Vauxhall Vivaro-e Life. Note that only 1,000 of these grants are available per year, so you won't benefit from it if that many grants have already been allocated.
Partnership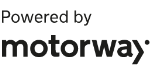 Need to sell your car?
Find your best offer from over 5,000+ dealers. It's that easy.
Electric motorcycles costing less than £10,000 and capable of 31 miles between charges are eligible for a £500 grant, while electric mopeds that manage 19 miles come with a £150 saving.
Small electric vans capable of 60-mile ranges or more are eligible for a £2,500 grant, while it's up to £5,000 for large vans. There are also grants for electric trucks and for purpose-built taxis.
EV chargepoint grant
The government offers a £350 EV chargepoint grant towards the cost of a home wallbox. It now only applies to people living in rented accommodation and homeowners who live in flats, and you must have dedicated off-street parking. It replaced the more generous Electric Vehicle Homecharge Scheme in March 2022.
History of the plug-in car grant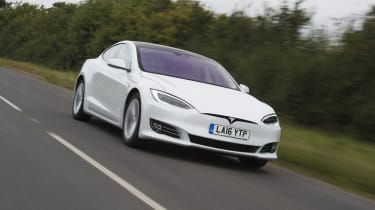 The first UK plug-in car grant came into effect from 1 January 2011, and discounted electric and plug-in hybrid cars by 25% or £5,000, whichever is less. In April 2015, it was tweaked to offer discounts of 35% or £5,000. A plug-in van grant was introduced in February 2012, enabling van buyers to get up to £8,000 off.
In 2015, the scheme was extended for a further three years, albeit with a cut to £4,500 and capping eligible cars to those costing less than £60,000.
Cars that could run on electric power for 10 miles or more were eligible for a grant of up to £2,500. The EV grant was then reduced to £3,500 in 2018. In early 2020, the grant was reduced to £3,000 for cars with a purchase price of under £50,000. In March 2021, the grant was slashed further still to £2,500 for cars costing less than £35,000. From December 2021 to June 2022, the grant was reduced to £1,500 and only applied to EVs with a purchase price of under £32,000.
Read our guides to the best small electric cars and cheapest electric cars.