What is an electric car?
What is an electric car (EV), how do you charge one and should you buy an EV?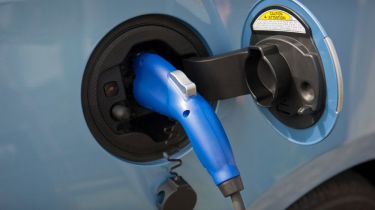 Electric cars, for the uninitiated, are fitted with a battery pack connected to an electric motor, which turns the wheels. As with internal combustion engine (ICE) cars, electricity also operates the vehicle's other functions, like the lights, climate control and stereo.
Unlike a hybrid or hydrogen fuel-cell car, a pure electric vehicle will always need to be plugged into the mains supply to recharge the battery pack.
Get the latest electric and hybrid car news, reviews and analysis on DrivingElectric.com
Charging an electric car
An electric car needs to be plugged into a source of electricity, which is usually your domestic supply, a public charging point or a charging point at your place of work, if one is provided.
How long it'll take to charge can vary drastically depending on the size of the vehicle's battery pack (measured in kWh), the speed the battery is able to receive charge and the type of charging point you're using.
For example, a Tesla Model S has a large battery pack that can take a number of hours to fully replenish from a domestic socket, but a public charging point can boost its driving range by 85 miles in 30 minutes. Tesla owners using the company's 'Supercharger' charging points can extend range even more quickly – by 170 miles in 30 minutes.
Using a domestic socket, the popular first-generation Nissan Leaf takes around eight hours to fully recharge, with a maximum range of 124 miles. Most EV manufacturers also offer a wall box, which fits to your house or garage and offers a faster charging point. These are often offered for free or at a heavily discounted price as an incentive, or to buy or lease. The Government will also provide an Electric Vehicle Homecharge Scheme (EVHS) grant for up to 75% of the cost of a personal charging point, or £500, whichever is higher.
If you wish to charge your electric car at work, tell your employer about the Government's Workplace Charging Scheme (WCS). This can support the purchase and installation of charging points to eligible businesses, charities and public-sector organisations.
As well as powering the wheels, the battery also has to power the car's lights, the air-conditioning, the stereo, sat nav, and various other electric systems. All of these systems use power from the battery, so if you've got everything on at the same time, this will have a significant impact on the car's range.
Electric cars aren't charged exclusively from an external electricity supply, although this provides the vast majority of an EV's power. Almost all electric vehicles also use regenerative braking, which harnesses the energy released when braking to top up the battery.
Driving an electric car
Electric cars tend to feel very nippy at low speeds, which makes them ideal for driving in towns and cities. Due to the way electric motors work, maximum power is available right across the rev range; put your foot down from a standstill and you may be surprised by how quickly it takes off, especially as there's almost no noise from the electric motors. This will take a little getting used to; you'll need to be gentle with the accelerator when pulling away at the lights.
Best electric cars to buy this year
Electric cars tend to have just one forward gear, so instead of the stepped acceleration you get from a petrol or diesel car due to gearchanges, an electric car's power feels completely smooth and linear.
Slowing down and stopping feels different, too, due to regenerative braking. Instead of applying regular brakes, regenerative braking slows the car down by taking the energy no longer wanted for going forwards (or backwards) then using the electric motor as a dynamo to turn this energy into electricity to be stored in the battery. While some energy-efficient petrol and diesel cars also have regenerative braking but feel normal to drive, in an electric car it can make the car slow down quite dramatically as soon as you take your foot off the accelerator.
You'll also notice how quiet electric cars are; the most noise you'll get at low speeds is a muted 'hum' from the electric motors. At higher speeds you may hear some noise from the tyres and the wind or air rushing against the car's body. In fact, electric cars are so quiet at low speeds that some manufacturers fit noise synthesisers to warn pedestrians of their presence.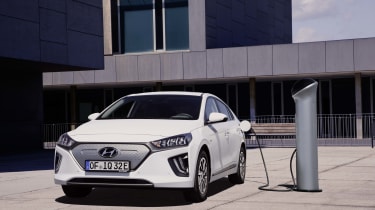 What are the pros of electric cars?
Electric car battery technology is rapidly improving, with increases in range and reductions in charging times announced on an almost monthly basis. This means that a newly launched electric car is likely to be significantly more capable than one that went on sale, say, 18 months ago.
Electric cars cost a little more to buy than equivalent conventionally powered cars, but running costs are very likely to be considerably less than for a petrol or diesel car, or even a hybrid. This is partly because electricity costs significantly less than petrol or diesel, at the moment at least. If you charge your electric car overnight, for example, it could cost you as little as £5 for a full charge rather than the £50-80, or more, that you'll have to shell out for a full tank of petrol or diesel.
The fact that electric cars have no tailpipe emissions makes them exempt from road tax. They also have free access to some congestion charge zones and sit in the lowest Benefit-in-Kind (BiK) company-car tax bracket, which is making electric cars increasingly popular as company cars. A Government grant of up to £4,500 is also available to help with the purchase of vehicles emitting less than 50g/km of CO2 and able to drive for at least 70 miles with zero emissions.
Most major manufacturers are also offering significant 'scrappage-style' discounts to owners of older, more polluting vehicles to encourage them to switch to clean electric models.
You're also likely save in terms of maintenance costs. Electric cars are significantly less mechanically complicated than a petrol, diesel or hybrid car, which means there's less to maintain and less to go wrong.
Electric cars that have been designed purely as electric cars often have more passenger space. This is because they don't have a large engine to accommodate, and the batteries are usually mounted in the car's floor, freeing up plenty of room without having to be particularly big overall. Often, the bonnet will lift up to reveal an extra luggage space, as there's only a relatively small electric motor up front to power the wheels.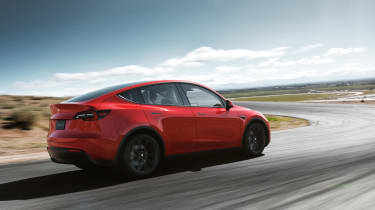 Another beauty of electric cars is that they don't contribute to local pollution, although the electricity that charges their batteries will more than likely come from gas or nuclear power, which have their own environmental and safety problems. A better solution can be to use an energy supplier that guarantees you're provided with sustainable electricity, or go one step further and invest in your own solar panels or wind turbine to help charge your EV.
And the cons of electric cars?
Despite the lower running costs and the Government grant for every new electric vehicle purchase, electric cars are still more expensive to buy than the equivalent petrol, diesel or hybrid car. This is because electric car technology is still relatively new, and there are high costs involved in development and production, particularly of the batteries. However, over time, the technology and the cars are likely to become significantly cheaper.
Another downside is what's known as 'range anxiety' – drivers' fear of running out of power before they've reached a recharging point. Most mainstream electric cars have a maximum range of between 100-200 miles, so if you use your electric car only for short, local journeys, you won't have anything to worry about, especially if you plug your car in whenever you're at home.
Electric car charging stations: a complete guide
However, even charging from home can be tricky, especially if you don't have off-street parking. Running a cable from your house across the pavement to your car is complicated, not very secure and could even be dangerous as it creates a hazard for pedestrians. There's also the danger of not being able to park close enough to your house to run the cable to the car at all.
If, however, you want to go on a long journey, you'll need to make sure you reach a services with an electric charging station before your battery runs out, and that you allow for the time it will take to charge your car. You will also need to make sure you have signed up to the electric charging provider where you intend to stop, which will take some research and planning ahead.
Some people also have concerns about how many years the batteries might last and what happens once the battery has worn out and needs replacing. Due to the fact that electric cars are still relative newcomers to the mainstream car market, we still don't have a conclusive answer to many of these concerns.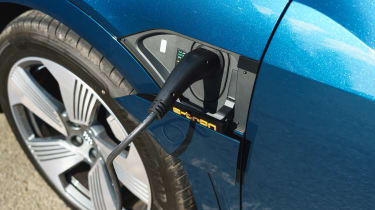 The battery is the most expensive single component in an electric car and just about every new electric car includes a battery warranty. However, once the warranty has run out, the cost of replacing a used battery falls to the car's owner. This is something to watch out for if you're considering a secondhand electric vehicle, as replacing the battery could run to many thousands of pounds – possibly more than the car is worth.
For this reason, some manufacturers, such as Renault and Nissan, give you the opportunity to lease your car's battery, which removes the responsibility for replacing it and reduces the purchase price of the car. You have to pay a monthly fee to lease the batteries, however.
There are environmental issues surrounding the disposal of used batteries. They're filled with a variety of potentially harmful chemicals that are very difficult – if not impossible – to recycle or dispose of safely and without potentially harming the environment.
Towing with a hybrid, plug-in hybrid or electric car: all you need to know
However, a whole industry is springing up with companies looking to reuse old battery packs. Just because older batteries can't hold enough charge to run a power-hungry vehicle, that doesn't mean they can't be reconditioned and used to store renewable energy and even act as a back-up supply in a power cut.
There are also concerns for pedestrian safety, because electric cars are incredibly quiet, especially at lower speeds when they create little or no tyre or wind noise. This means pedestrians who are blind or partially sighted, or forget to look before they cross a road, could be in greater danger of accidentally walking out in front of an electric car. Manufacturers are tackling this problem by including synthesised noise generators to alert pedestrians of the car's presence.
Verdict
Electric cars aren't for everyone. If you have to regularly make long journeys that risk exceeding the car's range before you can charge it up again, it may be more practical to drive a plug-in hybrid or hybrid vehicle. However, if you live in urban or suburban areas with off-street parking, and most of your journeys are short ones, then an electric car could be perfect for you.
Want to know about hybrid, mild hybrid or plug-in hybrid cars? Simply click on the respective links.
2021 BMW i4 to feature 4 Series styling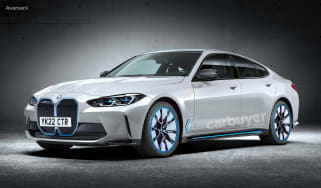 2021 BMW i4 to feature 4 Series styling
Best electric cars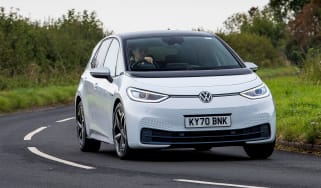 Best cheap sports cars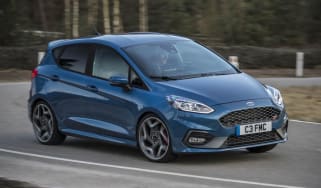 Best hybrid cars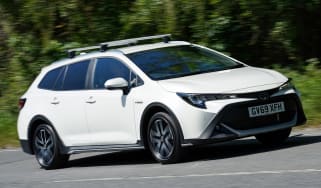 Best company cars