How to charge an electric car
There are a number of different ways to charge your electric car's battery. Here's our comprehensive guide
​With more and more people switching to electric vehicles (EVs), how to charge is becoming something of a hot topic. In a few years time you won't be able to buy a car without a battery pack, so whether we like it or not, we're all going to have to know how to go about charging them up.
If you think about how you charge your mobile phone, there's only really one option: plug it into the wall at home or at work. With electric car charging, things are a little different. While it's perfectly possible to top up via a three-pin plug, this can take a very long time, as the maximum current is severely restricted. Most electric car drivers install a home wallbox, which can slash the time it takes to replenish your batteries by more than half.
This is one of the ways you charge a car, but you might also need to charge it while out and about, at what's called a public charger. The process can be a bit of a minefield though, with different networks, different charging speeds, and even different connectors. Costs can vary wildly, too – so if you want to learn more about how to charge an electric car, keep reading our in-depth guide.
Charging at home
Around 80% of all car charging is done at home, and as mentioned above, there are a couple of options as to how you do this. The simplest is to use a three-pin plug like you would with any electrical device, but the better way is to get a dedicated home charge point installed.
The former option is useful for if you're away from home at a friend's house for example, but it's not a good idea to use this regularly because it's slow and can overload a circuit due to sustained high draw on the electricity supply – so manufacturers don't recommend it for long-term use. Further to this, EVs with the very biggest batteries (100kWh+) can take more than two days to fully charge this way.
It's for this reason that most people choose to install a wallbox. More often than not you'll need a driveway or dedicated parking, but it's well worth doing for faster and safer charging. While the Government used to cover up to 75% (up to a maximum of £350) of the cost of having a charge point installed, this incentive ended in March 2022, except for people renting a property or living in a leasehold flat. 
Some manufacturers will also incentivise a new or used car purchase with a discounted or complimentary home wallbox. Given an installation can cost upwards of £1,000, this could be well worth considering.
How long will it take to charge my electric car?
How long it takes to charge an electric vehicle (EV) at home depends on a number of different factors, including which car you have, its battery capacity (and on-board charger) and what sort of charging system you're using.
The charger's speed will depend on how many kilowatts (kW) it can provide, and how many your car can accept: the higher the number of watts the car can handle, the faster the car will charge. At home, you've got a few choices.
Partnership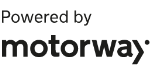 Need to sell your car?
Find your best offer from over 5,000+ dealers. It's that easy.
Slow charging – rate 3kW. If you charge your car from 'empty' (either at home or at a charging station), a full charge can take anything from eight to 24 hours – possibly more. Charging via a three-pin plug is restricted to around 2kW (often less) and isn't recommended for long-term use.  
Fast charging – rate 7-22kW. A fast-charging point rated at 7kW can recharge a car in between four and 14 hours, depending on the size of the battery. Faster 11 and 22kW supplies require three-phase electricity and are far less common.

In addition, you'll need to check your car has the necessary on-board charger – most cars are restricted to 7kW (some plug-in hybrids are limited to 3.7kW); 11 or 22kW on-board chargers are sometimes offered as pricey options on high-end models, but can cut the charge time of even the largest batteries to less than five hours.

Each of the above solutions is done using alternating current (AC) – most often via a Type 2 cable. Sometimes these cables are tethered, but often you'll need to use your own – provided when you buy the car. Direct current (DC) offers far faster charging speeds, and always comes tethered to the charger. You can read more about this below.
Public charging stations often charge at a faster rate:
Rapid charging – rate 43kW (AC) to 50kW (DC). Nearly every electric car (and even some PHEVs) is now compatible with rapid charging, so if you own a car such as the Tesla Model S or Kia Soul EV, a rapid charger will give you an 80% charge in as little as 30 minutes. 

The number of rapid chargers is increasing almost by the day. Tesla has its own proprietary Supercharger network, though only some stations are now open to third party makes and models.  

Ultra-rapid charging – rate 100-350kW. Some cars are now able to accept up to 350kW charging, and chargers capable of supplying this are cropping up around the UK. These can add an 80% charge to compatible cars – like the Porsche Taycan and Hyundai Ioniq 5 – in less than 20 minutes.
It's important to remember that not all cars are compatible with the fastest charging speeds. A MINI Electric can charge at 50kW, for example, while a Citroen e-C4 peaks at 100kW. A Volvo XC40 can top out at 150kW, while a BMW i4 promises speeds of 205kW when conditions allow. Above that sit cars like the aforementioned Porsche Taycan, which utilise 800-volt electrics for the very quickest charge speeds – sometimes up to 350kW. 
Despite this, even a MINI can top up on a 350kW charger – they both use the common CCS connector. It's not really worth it, however, as they often cost more and as a driver, you simply won't see the benefit. 
Only a handful of Japanese cars like the Nissan Leaf still use the ageing CHAdeMO connector, though this type of charger is still pretty prevalent in the UK.
Regardless of which type of charger you use, we'd recommend only charging to 80%. Charging speeds drop off dramatically when they reach this point in order to protect the health of the battery. It's not time-effective to keep charging beyond this – that final 20% could take as long as an hour on even the fastest 350kW chargers.
How much will it cost to charge my car at home?
Again, this is entirely dependent on exactly what sort of electric car you have, but also your energy tariff. If you do most of your charging at home, we'd strongly recommend opting for an off-peak rate, which can slash your costs if you top up overnight.
Of course, how much you pay will depend on how many miles you do, how big your car's battery is, and how efficiently you drive. Outright range is one thing, but it's important to note how many miles per kilowatt hours your car might manage – the higher the number, the better.
Back to the topic of how much it'll cost you to charge at home. Using the MG4 Long Range as an example, and the current average electricity price of 30 pence per kilowatt hour, it'll set you back roughly £18 to fully charge its 61.4kWh battery (0.30 x 61.4 = £18.42) for an official range of 281 miles.
However, get yourself an off-peak rate (often referred to as Economy 7) and you could cut that figure by more than 60%. Night rates of less than 10p per kilowatt hour are common, meaning you could 'fill up' an MG4 for a little over £6. Beware, however – rates are higher than normal during peak hours so you'll pay more to run the washing machine or kettle during the day.
Using public charging points
There will be occasions when the charge you get at home won't be enough for you to reach your destination, or for you to get back home again. Under these circumstances, you'll need to make use of the rapidly expanding network of public charging points.
How do I find a public charging point?
A lot of new electric cars come with a sat-nav system that will direct you to the nearest charging point. Alternatively, there are websites and apps that list the position of charging points and can even show whether or not they are in use or not. These include Zap-Map, which shows the charging points nearest to where you are searching from, what sort of connector they are compatible with and how fast they'll charge your car.
Nationwide, there are over 25,000 locations offering over 45,000 individual charging stations (as of July 2023) – an 80% increase in two years. Many more are now being added every month, so there are now more charging points than fuel stations in the UK. Of course, a fuel station tends to have many pumps, whereas electric vehicle charging points may only have a couple of chargers. We'd always recommend heading for a site with eight, 10 or 12 chargers – that way you're much more likely to find one without having to wait.
How do I use a public charging point?
Most chargers use contactless card payments these days – indeed there are regulations in place that say all new sites must provide this as a service. Some public charging points require you to have their provider's RFID card or mobile phone app to unlock the charging point. This will allow you to connect the charging cable from your car to the charging point.
Often, the charging point will include a lock around its cable to stop it from being disconnected (either maliciously or accidentally). At the end of your charging session, you'll usually need to use a credit card, swipecard or app again to disconnect the electricity supply and unlock the cable from your car.
Be aware, however, that different providers may have different ways of operating their charging points. There will always be instructions on the charger, but if you're visiting a new network it pays to do some research into how each company works. This will avoid or reduce the amount of time spent in the pouring rain, trying to work out how on earth you work that particular charging point.
Which charging points can I use?
You're limited by a number of factors when choosing which public points you can use. Firstly, as detailed above, you'll need to look at the type of connector offered. Almost all new EVs have a CCS connector, which makes them compatible with the vast majority of public rapid charge points. CHAdeMO is becoming less common, but if your car has this type of connector, you shouldn't struggle to top it up.
Then there are the myriad operators that own the charging points. Companies such as InstaVolt, Gridserve, BP Pulse and Osprey are some of the biggest – you can read more about the individual networks on our sister site DrivingElectric.com – but there are also a variety of regional ones.
But gone are the days when you had to be a member of 10 different charge point operators (CPOs), with an app or RFID card for each, plus a login for when all else fails. Some still offer subscriptions and discounted rates for members, but all new chargers must now also have the functionality to accept contactless payment via a credit or debit card.
And yet, for all the networks on offer, it's Tesla that's forging ahead with charging. It provides a UK (and European) network of hundreds of 'Supercharger' charging points for owners of its electric cars, which can be accessed via a plug-and-play system – you just connect your car and let the charger do the rest. You get billed periodically, but the rates are often much more affordable than other major operators like BP Pulse or Gridserve. Some Tesla sites are now open to third party models, but you'll pay more, and you'll need to download the app for billing.
If your car is capable of charging at higher rates, most rapid points will offer enough power to have you on your way again in the time it takes to stop for a coffee and use the facilities.
Charging on the motorway
Several charging stations are now available on the motorway, and the network is currently undergoing a huge expansion thanks to a company called Gridserve, which bought the unreliable Ecotricity network a few years ago. These sites can get busy though, and some spots still only have two or three chargers on site. We'd always recommend heading slightly away from the main arterial routes – you'll have more choice and you're less likely to have to wait. 
Prices do vary across providers, so it's worth planning ahead for long trips to find the most cost-effective chargers to complete your journey. It's worth noting that some manufacturers, such as Tesla, have introduced 'idle fees' that penalise drivers who stay parked in electric car spaces after their battery has finished charging.
Get the latest electric and hybrid car news, reviews and analysis on DrivingElectric.com