Nissan Leaf hatchback review
"Now in its second generation, the Nissan Leaf is a clever EV with an impressive driving range, useful technology and plenty of space. It broadens the appeal of electric motoring"
Pros
Improved driving range
Good value for money
Easy to live with
Cons
Some cheap plastics
Less distinctive looks
Slightly firm ride
From being seen by many as a quirky outsider, the Nissan Leaf has become an electric force to be reckoned with – it was Europe's best-selling electric car in 2018. Now into its second generation, the Leaf continues in its quest to 'normalise' electric cars – but does it offer enough to attract drivers away from diesel and petrol?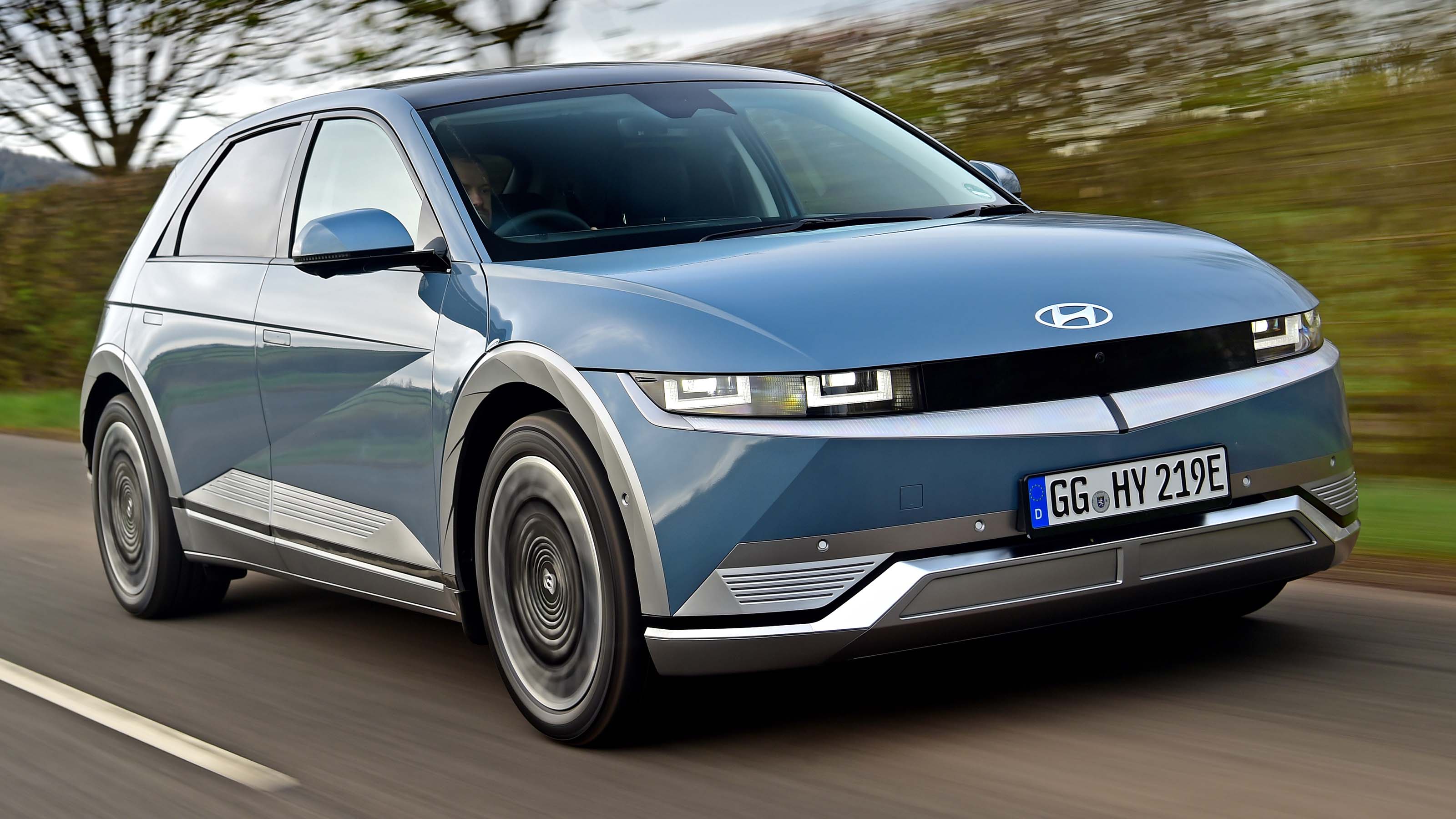 Top 10 best electric cars 2022
Looks-wise, the Leaf straddles the middle ground between the conventional Hyundai Ioniq Electric and the more out-there styling of the Polestar 2. With its sharp lines and blue '3D mesh' front grille, the Leaf is sufficiently interesting to stand out from regular family hatchbacks like the Ford Focus or Peugeot 308, but isn't so wild-looking as to alienate those who don't want to be labelled by their choice of zero-emissions motoring.
The standard Leaf is capable of a maximum range of 168 miles (under the new WLTP testing regime), while the e+ claims a range of 239 miles. Battery charging won't take forever – with the smaller battery 40kWh Leaf a 50kW quick charger will give you 80% capacity in around 40 minutes. Home charging is rather slower with a full charge from a 6.6kW wallbox taking 7.5 hours. The larger capacity 62kWh battery in the Leaf e+ takes around 35 minutes to charge from 10% to 80% capacity using a 100kW rapid charger, with a 6.6kW wall charger taking 11.5 hours to achieve a full charge.
More reviews
In-depth reviews
Road tests
Both of those range figures eclipse the Mazda MX-30 (124 miles) but the Ioniq Electric is a little better than the standard Leaf thanks to a range of 174 miles, while the new Volkswagen ID.3 manages at least 205 miles. Changing climatic conditions can have an effect on range, but the Leaf should be able to manage around 150 miles between charges in standard guise, even in poor weather and real-world traffic – enough for many drivers to commute for a week.
Inside, there's a sporty flat-bottomed steering wheel and simple dashboard layout, with Nissan's familiar infotainment system taking centre stage. It's far from unconventional, and you could almost be in a Nissan Qashqai, if it weren't for a stubby gear selector based on the original Leaf's, along with a blue 'engine' start button. The dials are unique, too, with an analogue speedometer sitting in the right of the instrument cluster, flanked by digital readouts for media and the electric powertrain. The interior quality isn't quite up to the standards of some rivals – with some cheaper looking plastics making it look a little dull while lacking the quality feel of an ID.3. What the Leaf lacks in interior storage space, though, it more than makes up for with a good-sized boot.
The standard Leaf has 148bhp and gets from 0-62mph in 7.9 seconds, while the e+ has 214bhp and gets to 62mph from a standstill in 6.9 seconds. Acceleration feels smooth and easy, making it perfectly at home on UK roads, while the steering is light but accurate. The suspension has to be quite firm to accommodate the weight of the battery pack, but still rides well enough, with only the most jarring imperfections reaching passengers. Nissan says the Leaf is some 30% quieter than rivals with a petrol or diesel engine.
The line-up starts with the Acenta model, which comes with equipment including cruise control, alloy wheels, a reversing camera and a large sat nav touchscreen. Mid-spec N-Connecta adds a Tech Pack, which includes systems to make jobs like parking easier, heated seats and tinted windows, while top-spec Tekna offers LED headlights, a Bose audio system, extra safety kit and part-leather upholstery. It's worth noting that the e+ model is only available with the N-Connecta and Tekna trims.
To extend the Leaf's potential driving range, Nissan has introduced something called an 'e-Pedal', which allows you to drive with just the accelerator in almost all circumstances. This is activated by the driver and allows you to slow down and come to a halt just by gradually easing off the accelerator, with the conventional brakes only needed for more sudden stops. It also features Nissan's ProPilot self-driving tech, and a self-parking system - both of which work very well and are easy to use.
The original Leaf was the first electric car to score five stars in Euro NCAP crash-testing, and its successor has managed to repeat the result. That's even more impressive given how much tougher the test has become in recent years. Finishing 24th in our 2020 Driver Power owner satisfaction survey, owners praised the Leaf's safety features and strong practicality but were critical of the overall driving experience.
If the Leaf's target is to make electric driving accessible to more people, it scores a direct hit. With an attractive design, sensibly proportioned interior and longer driving range, it isn't an EV for committed environmentalists only. Buyers after a petrol or diesel Volkswagen Golf or Ford Focus should seriously consider the electric Nissan.
See how this car scored on our sister site DrivingElectric