Top 3 used electric cars for £13,000: Nissan Leaf, Volkswagen e-up!, Renault ZOE
"Dear Carbuyer. I've retired from work and would like to switch to an electric car. What would you recommend for £13,000?"
Exhaust emissions are a hot topic. CO2, NOx, gases and particulates are all words we frequently see in the media. With car manufacturers increasingly turning their back on diesel, many motorists are turning to electric cars.
Carbuyer's best electric cars you can buy today
It's true that anxiety about range prevents many from making the switch, but many drivers' daily mileage can easily be handled by an electric car. Range is constantly improving as new models are developed, too: the forthcoming Kia e-Niro has a claimed 301-mile range between charges.
There's now growing demand for used electric cars, so here's three you can choose for £13,000 or less.
The mainstream choice: Nissan Leaf
For: Strong reliabilityAgainst: Uninteresting design
The Nissan Leaf felt like something from the future when it arrived in 2010, and it went on to become the biggest-selling electric car we've seen so far. Over 300,000 have been delivered around the world, and the first generation was only replaced during 2018. Fortunately, there's a broad choice of well kept used examples out there; you'll find a relatively new, high-specification example with a fairly low mileage for your £13,000 budget.
The 16-plate Leaf Tekna we found had covered just 8,135 miles and has the biggest 30kWh battery. Nissan claims that's enough for a 155-mile range, but real-world experience shows 110 to be more realistic. The smaller 24kWh has a lower range and isn't quite as sought-after. Nobody would call the Leaf luxurious, and the controls have dated over the years, but it's well built from robust materials.
The Leaf finished 38th out of 75 cars featured in our 2018 Driver Power owner satisfaction survey, with black marks given for exterior style, infotainment and interior comfort. It beat most other cars in the survey for its running costs and power system, though, and only 4% of owners reported any faults in the first year of ownership.
The long-range choice: Renault ZOE
For: Decent battery range.Against: Battery leasing can be expensive
Introduced shortly after the Nissan Leaf, the Renault ZOE was conceived more as an 'electric car for the people' and is smaller and less expensive than the Nissan. It, too, has proven very popular. This means there are plenty of used examples around – we found a 17-plate car with sat nav and only 8,973 miles on the clock for £11,995 at a Renault main dealer.
The Z.E. 40 version is our favourite, as its 41kWh battery provides a claimed range of 250 miles on a full charge, although 160 miles is a more realistic target. That still makes it one of the longest-range used electric cars you can buy. Inside, the ZOE resembles the Renault Clio, which many of its fixtures are shared with. It's certainly more design-led than the slightly dour Nissan, but the materials aren't quite of such high quality.
Too few ZOE drivers took part in our 2018 Driver Power survey for the ZOE to be ranked individually, but we have seen reports of niggling faults that Renault workshops struggle to fix. The brand finished in an undistinguished 24th place out of 26 manufacturers surveyed. Be wary, too, of cars where the battery is on lease rather than sold with the car.
The compact choice: Volkswagen e-up!
Partnership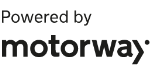 Need to sell your car?
Find your best offer from over 5,000+ dealers. It's that easy.
For: Attractive, well-built interiorAgainst: Only seats four
While the Volkswagen up! remains one of our favourite city cars, the electric e-up! version has always seemed a little underwhelming. Perhaps because it costs around twice as much, you just don't seem to get a huge amount of new car for your money. It stacks up rather better as a secondhand buy, though; we found a 12,000-mile 64-plate example for £10,995.
The e-up! didn't feature in our most recent Driver Power owner-satisfaction survey, but Volkswagen finished in an impressive fifth place out of 26 brands in the survey. Reliability was a strong point overall: only around 11% of owners reported at least one fault with their VW in the first year of ownership.