Porsche drops diesel for good
After a hiatus, Porsche announces diesel is out as brand focuses on petrol, hybrid and electric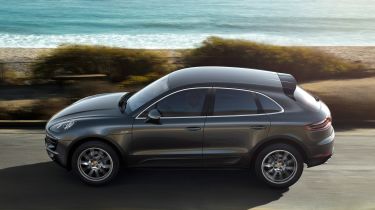 Porsche has announced it will no longer offer diesel cars or SUVs. There had been rumours at least one version of the next-generation Cayenne would feature a diesel engine, but that's no longer going to happen.
The Porsche Macan was the last car in the firm's current line-up to be powered by a diesel engine, following the discontinuation of the Panamera 4S Diesel earlier this year and the Cayenne Diesel last year.
Officially, a drop in customer demand and a focus on hybrid and electric technology has pushed Porsche to remove its last diesel car from sale.
Carbuyer's best electric cars on sale now
"Porsche is not demonising diesel," said Porsche CEO, Oliver Blume. "It is, and will remain, an important propulsion technology. We as a sports-car manufacturer, however, for whom diesel has always played a secondary role, have come to the conclusion that we would like our future to be diesel-free." In 2017, diesel models made up 12% of Porsche's global sales.
Blume also sought to reassure current owners of a diesel Porsche, commenting: "Naturally we will continue to look after our existing diesel customers with the professionalism they expect". This is likely to mean diesel Porsches will still be able to be serviced and repaired by Porsche dealerships in exactly the same way as before.
Set to launch in 2019, the Porsche Taycan will be the manufacturer's first electric sports car. Porsche plans for half of all its new car sales to be pure electric or hybrid by 2025. Porsche is even expected to offer a hybrid version of its iconic 911 sports car when the next generation arrives.
In an earlier statement in February, the manufacturer said: "Diesel engines traditionally play a subordinate role at Porsche. Porsche does not develop or build diesel engines itself. Currently, the demand for diesel models is falling, whereas interest in hybrid and petrol models is increasing significantly."
Figures published by the Society of Motor Manufacturers and Traders (SMMT) showed a 25.6% drop in registrations of diesel cars between January 2017 and January 2018. According to SMMT, petrol and alternatively fuelled vehicles saw an increase in registrations in the same period, with the latter up 23.9%.