Top 9 most reliable family cars 2023
These are the most reliable family cars according to our latest Driver Power survey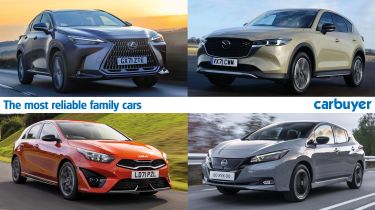 There are many attributes that are important in a family car: space, practicality, versatility and robustness. However, it could be argued that reliability is the most important of all. After all, the only thing worse than being stranded at the roadside is being stranded at the roadside with a car full of disgruntled offspring.
The problem with reliability is that it's so difficult to measure before problems occur. Even with models or brands that have a good reputation for reliability, there are never any guarantees that any car will be reliable. However, you can give yourself the best chance of bagging a reliable car by looking at the data and choosing a model that is statistically less prone to problems. And that data is what we're talking about here.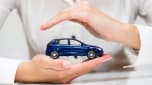 Best new car warranties: which brands offer the best cover?
Our annual Driver Power survey asks thousands of drivers to rate their car in a variety of areas, making it the UK's largest car customer satisfaction survey. One of these areas is reliability, and using that specific data, we've crunched the numbers to figure out which cars in the family car class have proved least troublesome for their owners in the past year. The data is based on cars that are available to buy new, and comes from owners who have owned their car for a year or less.
So, here's our list of the top 10 most reliable family cars according to the statistics. Is your car on the list? And if not, should you be going for one of these next time you buy? At the same time, why not also research other reliable cars which manufacturers offer the best new car warranties and how to reject a new car if it goes wrong.
It's a double victory for the Subaru Outback. Not only does it sit proudly at the top of this list of the UK's most reliable family cars, but it also manages to take the plaudits of being the most reliable car in our 2023 survey overall. And that's some feat. In fact, owners were enamoured with their Outbacks in a variety of other ways, too, so much so that the car earned a fifth-place finish in our entire customer satisfaction study. Well done, Subaru.
The Mazda CX-5 is yet another car that's only offered with a bog-standard three-year/60,000-mile warranty package. The good news, however, is that, according to our survey, the CX-5 is statistically the third most reliable family car you can buy, so hopefully, what little warranty you do get won't be needed.
The Lexus NX is generally a bigger and better car than the UX that also featured in this year's results, and that's reflected in these standings, with even more impressive scores for quality, safety and overall reliability. And unsurprisingly, you get that same super-compelling aftercare package of three years roadside assistance, plus a warranty that could last you up to 10 years with main-dealer services.
When you think about it, it stands to reason that the Nissan Leaf should be on this list. After all, it's an all-electric car, and while there are hundreds of moving parts in a combustion engine that all have the potential to go wrong, there are only a handful in an electric motor. Indeed, owners have been quick to praise the Leaf for its quality and reliability, especially where its powertrain is concerned. The three-year/60,000-mile warranty for the Leaf is fairly so-so, but its high-voltage components are protected for five-years/60,000-miles for added reassurance.
The Lexus UX – along with every other car from Lexus and sister brand Toyota – comes with a rather special warranty. To begin with, you get the same three-year cover that most other manufacturers provide, but the difference is that every time you get your car serviced according to schedule at a recognised Lexus/Toyota main dealer, your cover is then extended by a year or 10,000 miles, up to a maximum of ten years or 100,000 miles. You get three years of roadside assistance thrown in, too. Then chuck in the car's inclusion here, and the fact that owners raved about the build quality and solid feel of their cars, and you don't get much more peace of mind than that.
Skoda's large seven-seat SUV has been something of a fixture on this list in recent years, and actually took the top spot in 2022 as the most reliable family car. It may have slipped down the pecking order slightly in 2023, but nevertheless, a seventh-place finish is still very creditable, and shows that the Kodiaq is still a faithful family workhorse. Let's hope that impressive performance on reliability bears out, because the three-year/60,000-mile warranty is the bare minimum you should expect on a new car these days.
If consistency is the key to success, then the Kia Ceed has things well and truly nailed. The car repeats last year's eighth-place finish in our list of the most reliable family cars, with owners crowing about its build quality in particular. Just as impressively, this strong reliability contributed to a strong showing overall, putting the Ceed in the top 10 in every category of the 2023 survey. Chuck in Kia's tremendous seven-year/100,000-mile warranty and things look even rosier for Ceed owners.
If you look at this year's Driver Power Survey as a whole, the Citroen C4 came out top of the pile, meaning that it's officially the most satisfying new car to own in Britain. As well as heaping praise on the car for its safety features, running costs and the way it drives, owners were also full of admiration for the car's reliability and quality. Again, the warranty offering could be better, with unlimited-mileage cover for two years and a 60,000-mile cap for the third year, but with a strong showing on reliability, it's less likely that you'll need to call upon Citroen to sort any problems.
The T-Roc has slipped down the rankings a little bit compared to its performance last year, but it still manages to sneak into our list of the top 10 most reliable family cars. A few faults were reported with interior quality, electrics and safety kit, but by and large, owners were very happy with the level of reliability provided by their T-Roc. Just as well, as it's fast becoming one of the UK's most popular cars. The three-year/60,000-mile warranty supplied with the T-Roc is a tad underwhelming, but you can pay to extend it up to five years/90,000 miles if you plan to keep the car for a long time.
Partnership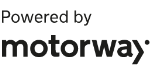 Need to sell your car?
Find your best offer from over 5,000+ dealers. It's that easy.
Research which models and car brands came out top in our latest Driver Power survey