Top 10 most reliable cars 2023
We detail the 10 most reliable cars according to our Driver Power data, so read on to find out which models you can depend on most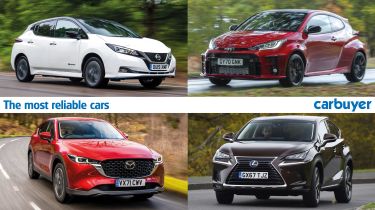 Reliability is an important factor to consider when buying a new car. Quick acceleration, swanky interiors and hi-tech gadgetry may be more exciting, but it won't mean much if your car is unreliable, leaving you broken down by the side of the road. Buying a reliable car with excellent dependability is the most crucial box to tick if you need to get from A to B above all else.
Thankfully, cars are more reliable than they were in the past, but if something does go wrong it can be more expensive and complicated to repair. Complicated electronics and computer systems also mean it's unlikely you'll be able to do the work yourself to save money. 
Some cars are inevitably more reliable than others, however, and our Driver Power customer satisfaction survey demonstrates that fact. Based on the findings of real owners who have purchased and lived with these cars, the Driver Power survey is an invaluable way to gauge the reliability of cars you can buy now.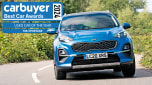 Best used cars: our 2024 Best Used Car Award winners
Notably, many of the top 10 most reliable cars according to our Driver Power findings are cars from Japanese manufacturers, with Toyota, Nissan, Lexus and Mazda all occupying one or more spaces in our list.
A diverse variety of car types appear in our most reliable list, from hybrids and large SUVs to modest crossovers, offroad estate cars and electric hatchbacks. For a more specific look at the most reliable cars in a particular body style, you can also read our guides to the most reliable SUVs and most reliable small cars and superminis.
The Subaru Outback is a long-standing model from the Japanese brand, but somehow it's never really become a household name. Maybe that ought to change, however, because it was rated the most reliable car in our most recent Driver Power driver satisfaction survey. Not only that, the Outback's estate bodystyle means it's very practical, and Subaru's offroading heritage has also been worked into the model, meaning it's genuinely capable off the beaten track. If you're thinking of buying an SUV, it might even make you rethink whether that's necessary.
The Outback might not have the most exciting interior, but it's certainly well-built and gets higher-quality materials than previous iterations, as well as most of the technology you'd expect from a modern car, such as an 11.6-inch infotainment screen with Apple CarPlay and Android Auto. It also comes with plenty of safety kit that'll give you peace of mind, such as adaptive cruise control, lane keep assist and autonomous emergency braking and steering among many other features. 
While Toyota is of course a brand famed for its impressive reliability, it might still come as a surprise that a high-performance sports car such as the GR Yaris would be the second-most reliable car according to our survey. While it looks very similar to the standard hybrid Yaris, the GR Yaris is a completely different beast under the skin, and has been designed from the ground up to be a rally car for the road. 
Partnership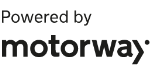 Need to sell your car?
Find your best offer from over 5,000+ dealers. It's that easy.
While you might expect that performance-car thrills and reliability couldn't go hand in hand, the GR Yaris proves that isn't the case. It produces a whopping 257bhp from a three-cylinder 1.6-litre turbocharged petrol engine, which you'd expect would mean it was fairly highly-strung, but we're happy to see the data says otherwise. Better yet, when you drive the GR Yaris sensibly, you can expect it to be reasonably economical to run, making it even easier to live with.
The Ford Ecosport is no longer on sale, but it came in third place for reliability in our 2023 Driver Power survey, which is impressive. While the EcoSport did offer a good level of equipment and a spacious interior, it has since been replaced by the slightly larger Ford Puma – also based on the Mk7 Ford Fiesta, but more enjoyable to drive than the EcoSport.
Still, if you're after a dependable second-hand small SUV, then the EcoSport is worth your consideration if reliability is your top priority. It came offered with a 1.0-litre EcoBoost petrol engine with 99bhp, 123bhp or 138bhp, and was also briefly offered with a 1.5-litre diesel engine producing either 99bhp or 123bhp. While reliability may be a strong point, safety was behind that of a few rivals, with the EcoSport managing just a four-star Euro NCAP crash-test score.
Given the fact that a hybrid powertrain uses an electric motor, batteries and combustion engine, and therefore has more parts to potentially go wrong, you'd be forgiven for thinking that hybrid cars would be more unreliable. On the contrary, Toyota has long been a pioneer of the technology, and its fourth-generation Prius – a favourite with high-mileage Uber and taxi drivers – has made it into the top four most reliable cars.
Toyota's impressive packaging meant the most recent Prius was more practical than you might expect for a hybrid, and it's comfortable, too. It also achieved the full five stars for safety from Euro NCAP when it was tested, offering lots of protection for occupants in the event of a crash, as well as a good standard level of safety equipment and systems. While it was discontinued in 2022, Toyota announced in October 2023 that the fifth-generation Prius will eventually make its way to the UK after all.
The Mazda CX-5 finished in our top 3 for reliability in the 2022 Survey, and comes in fifth for 2023 – still a very impressive result. Owners appreciate the high-quality fit and finish of the interior, and the CX-5 came on top for exterior styling, too, proving itself the most handsome car on the market, in their opinion. If any problems do arise, they're most likely to be electrical gremlins or trim issues.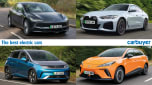 Top 10 best electric cars 2023
Mazda is famous for its fun-to-drive MX-5 sports car, and some of this driver-focused engineering has worked its way into the CX-5, too. We found the CX-5 to be a great car to drive despite its big SUV size, so it's a great option for buyers used to smaller, more agile hatchbacks who don't want to miss out on the fun. Granted, it's not as spacious as some rivals, but owners seem to love the CX-5, putting it in second place overall in our top 75 best cars to own.
The BMW i3 kickstarted the brand's i-branded EV offensive back in 2013 and stayed in production until 2022, so it's impressive to see the model has taken the place of sixth-most reliable car, and most reliable EV, according to our 2023 Driver Power survey. Not only that, it even took the top spot for build quality, which speaks volumes about BMW's commitment to producing high quality electric cars even a decade ago.
While its looks might have proved a little challenging for some, the i3 is easy and yet fun to drive. The BMW i3 was only awarded four stars when it was crash tested by Euro NCAP, but it missed the full five-star rating mostly due to a sub-par 57% pedestrian protection result, while the safety scores for occupants were very impressive. While the BMW i3 is now a fairly old car, the brand's forward-thinking design means it will still feel fairly modern if you buy one used in 2023, and is worth your consideration if you want a dependable EV.
Lexus' parent company Toyota is known for its impressive reliability, so it comes as no surprise that the luxury marque also features in the top 10 most reliable cars according to our 2023 Driver Power driver satisfaction survey. It's since been replaced by an all-new model, but the first-generation Lexus NX is the seventh-most reliable car according to buyers in 2023. Owners also praised its fit and finish, saying that the interior quality was excellent, and Lexus offers a three-year manufacturer warranty, which is extended by 12 months or 10,000 miles every time the car is serviced by a main dealer, up to a maximum of 10 years or 100,000 miles.
The Lexus NX is one of the brand's smaller SUVs, and squares up to other premium brands' offerings, such as the Mercedes GLC, Audi Q5 and BMW X3. Unlike these rivals, the Lexus NX was only available with a hybrid powertrain, though, proving that the extra technology is more than durable enough, while still offering cheap running costs. Safety is stellar, too, with the mk1 NX getting a full five-star Euro NCAP rating when it was tested thanks to its excellent occupant protection and generous safety tech.
The second Lexus in our list is the fourth-generation RX, which proved to be the eighth most reliable car according to our survey. The RX nameplate was one of the first hybrid SUVs, and with Lexus and parent company Toyota's extensive experience with the technology, it's clear they've managed to nail reliability. 
The Lexus RX actually came in third place overall in our top 75 cars according to our 2023 Driver Power customer satisfaction survey, thanks not only to its impressive reliability, but also its excellent quality, fit and finish. As with the NX and all of Lexus' other models, the RX gets that impressive three-year warranty, which gets extended for another year or 10,000 miles every time you get it serviced by a Lexus main dealer, up to a maximum of 10 years or 100,000 miles.
The Mk1 Hyundai Kona small SUV won the top spot in the 2021 Driver Power customer satisfaction survey's 75 top cars to own, dropping to fourth place in 2022 and to 16th in 2023 – that's especially impressive given that there's already an all-new model on sale for 2023. A big contribution to its success was its impressive score for reliability, as it comes in ninth place in this area. Owners reported great-quality fit and finish, and there were no major faults to speak of.
While these surveys suggest you're unlikely to have any issues to report, Hyundai's five-year unlimited-mileage warranty is a strong selling point that offers even more peace of mind. We found that one downside to the Kona was its small boot, and this sentiment was shared by owners, who didn't rate practicality and space as well as other categories. Apart from this, the Kona scored consistently highly in other areas.
The Nissan Leaf has played a big part in democratising electric car ownership for the masses, and that doesn't just mean making an EV that's affordable – it should be easy and dependable to live with day-to-day. The Nissan Leaf – now in its second generation – is the tenth most reliable car according to our survey, and the most reliable EV you can currently buy new. 
Drivers also find the Leaf easy to drive, praising its smooth and quiet powertrain, and low running costs were, of course, another benefit to the EV. Nissan even offers servicing plans that can be paid in £20-per-month instalments, offering peace of mind and making maintenance costs more digestible. There are, of course, more plush, high-end electric cars on the market these days, but the Leaf still offers the last word in reliability.
For our list of some of the safest cars you can buy now, check out Euro NCAP's most recent 'best in class' cars.
Top 10 most reliable cars 2023