Top 10 best 7-seater cars 2023
The best seven-seater cars carry around large families in comfort, and they needn't break the bank despite their load capacity. We have picked out the best on the market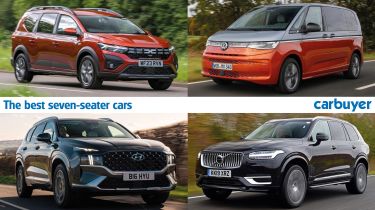 Vehicles in the seven-seater class have changed greatly since the first few entered the market in the eighties. The MPV (Multi-Purpose Vehicle), also known as the people-carrier, became popular when the Renault Espace, and later, the Ford Galaxy, entered the market and offered car-like dynamics with vast space. 
The market for seven-seaters has expanded to not only include MPVs, but SUVs in all shapes and sizes. The expansion means that seven-seaters are no longer simply aimed at families wanting the most value for their money, but instead range from the humble Dacia Jogger at over £18,000 to over £100,000 for a range-topping Land Rover Defender or Mercedes GLS.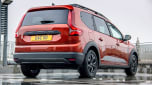 Top 10 cars with the best boots 2023
For our list we have stuck with the more mainstream choices than the handful of six-figure luxury SUVs that also seat seven. Some of our choices feature seven seats as standard whereas others have the option to add an additional third row to increase practicality. All our picks are family friendly and retain good boot space. They also offer clever design ideas to overcome the cramped feeling that can arise from having seven people in one vehicle together.
One thing all seven-seaters share, though, is versatility. More important than the sheer amount of interior space on offer is how cleverly it's used. Some MPVs and SUVs are full of clever storage compartments and practical features that become indispensable in family life. And, in many cases, these virtues come without sacrificing too much in the way of driving pleasure, or pushing the price too high.
Read on for our full run-down of the best seven-seater cars on sale today.
The Skoda Kodiaq is the company's largest-ever car and a greatly impressive all-round package. What marks it out is the fantastic combination of style, practicality, fuel economy and value it offers. It's also good to drive – comfortable when it needs to be, but still engaging when the going gets twisty. Under the bonnet there's a familiar range of Volkswagen Group petrol and diesel engines that produce all the punch you could want, without breaking the bank when it comes to fuel economy.
The Kodiaq only comes with five seats as standard, though: for seven seats, you'll need to go for the SE Drive seven-seater which adds on about £1,100 over the five-seater standard model. When fitted, the third seating row isn't really suited to long journeys or spacious enough for adults, but it's perfect for the school run and other short journeys. Also – and unlike some seven-seaters – the Kodiaq has a usable amount of boot space with all seven seats in place: about 270 litres. Meanwhile, if you drop all five rear seats, you get a maximum 2,005 litres of load space – enough for pretty much any eventuality.
Having been a winner of Best Family Car in our 2022 Carbuyer Car of the Year awards, the Kia Sorento continues to prove itself as a great family car that combines space and a luxurious interior. It even performs admirably as a load-lugger, with 2,011 litres of boot space with all the rear seats folded down.
Partnership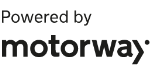 Need to sell your car?
Find your best offer from over 5,000+ dealers. It's that easy.
Supply shortages have drastically reduced the Kia Sorento line-up, making it much less of a bargain than it once was. However, those wanting a very highly specified seven-seat SUV will still find the Sorento an attractive option – more affordable options are expected to return as the situation improves, although as of mid 2023 it's still only available in the lavishly-equipped and expensive 'Edition' trim.
After receiving an update in 2021 the Hyundai Santa Fe stepped up in both style and features to take on the premium seven-seat SUV market. Inside, the Santa Fe is filled with premium materials and technology, including Apple CarPlay and Android Auto. If you prefer physical buttons and dials to control temperature and media then the dashboard of the Santa Fe will be a welcome sight. In the boot there is 571 litres of space with the third row seats folded flat, which isn't as high as others on the list, but the square boot entry makes loading easy. 
A new hybrid engine is an option to the diesel and is a welcome addition to the range. The driving experience isn't as engaging as rival premium SUVs in its class but it does have good grip and is available with all-wheel drive. If you need to tow, the diesel has a maximum towing weight of 2,500kg whereas the hybrid can pull a braked trailer or caravan of 1,650kg.
If you are shopping for a seven-seat vehicle but don't want to give up the driving experience and efficiency of a car then the Volkswagen Caddy MPV offers Golf-like driving with lots of space. The sliding rear doors are an added advantage for getting people into and out of the Caddy MPV. Height has been gained with a roofline several inches above that of a Volkswagen Golf.
There is no getting away from the boxy shape of the van that the Caddy MPV is based on but with some nifty styling tweaks the MPV model sets itself apart from its commercial cousin. Inside, there are buttons and screens shared with a VW Golf surrounded by hard-wearing plastics that should stand up to the worst children and dogs can throw at it. The Caddy MPV is also available as a Maxi variant which is useful if you regularly carry seven and need lots of boot space. The standard variant has 191 litres of space with all seven seats up and 1,213 with just five seats; the Maxi takes those numbers to 446 litres and 1,720 litres.
We liked the Dacia Jogger when it first arrived, thanks to its incredibly low price and clever packaging that made it rather unique in the seven-seater market. Now prices have risen slightly, but the introduction of a new hybrid model makes the MPV is more versatile than ever, combining its great practicality with even lower running costs. Baseline Essential models are only available with the simple, but capable enough petrol engine for just over £18,000, and for the hybrid you'll have to step up to mid-range Expression trim, starting from just over a still-reasonable £22,000.
Boot space is more limited than its larger, and more expensive rivals, with 213 litres available if the third row seats are up and 699 litres with the third row folded down. However, there are storage compartments dotted around the car, adding up to an additional 23 litres, and maximising handy storage for occupants. 
The latest Volvo XC90 had a tough job on its hands when it was launched. The previous version remained on sale for a remarkable 12 years and in that time gained a dedicated following and redefined what large families could expect from a seven-seat car. Fortunately, this XC90 offers exceptional comfort, smarter styling, even greater practicality and a genuinely luxurious interior.
Two adults can sit in the third-row seats in relative comfort and with all seven seats in place, the 302-litre boot impresses. Fold down the third-row seats and you get 680 litres of luggage space. Drop all the seats and you won't have to hire a van to take a big load to the recycling centre, as it frees up an additional 1,045 litres of space for a huge total of 1,856 litres. 
The Discovery Sport fills a gap that Land Rover had left in its line-up for years. Namely, a car for those who don't want anything quite as big as a Discovery, but sometimes have to carry seven. Although you should be aware that not all trims are available as seven seaters: it's worth checking a third row is offered with your favoured trim before a test drive. The third row option can feel snug and is a better fit for children and small adults on a quick journey; not those wanting consistent seven-seat transport.
There's little doubt that they add to the Discovery Sport's versatility, though, making it a very well rounded family SUV. It also combines impressive road manners with off-road capabilities that don't come naturally to many of the Land Rover's rivals – it'll wade through 600mm of water and can be taken off the beaten track with some confidence. With around 40mpg possible from the most economical version, some rivals are less expensive to run, but few have a broader range of talents.
After the withdrawal of the Volkswagen Sharan in 2021, the Volkswagen Multivan fills a gap in the brand's range for those looking for a seven-seater that isn't an SUV. On the inside, the Multivan is similar to the Volkswagen Golf, with a digital instrument cluster and large central infotainment screen. However, unlike the Golf, the Multivan's interior is cavernous, with 469 litres behind the third row of seats and flexible seating to suit any family situation. There are plenty of smart features to keep people happy on long journeys too, such as a sliding centre console that can be used as a table.
The Multivan is available with diesel, petrol, and plug-in hybrid power, meaning there should be an option to suit whether you are a city driver or do most of your miles on the motorway covering long distances.
If you're after an off-road capable seven-seater, then the Defender ticks both those boxes. It had a tough job on its hands when it took over from the classic Defender a few years ago, but the latest car is definitely worthy of the nameplate, and is surprisingly versatile. 
Defender 110 models can be configured with a number of seating layouts. The standard car gets five seats, but buyers can add an optional middle jumpseat in the front in place of the centre console for a six-seater layout, or even choose to add an extra third row for seven seats. As of mid-2023, there's even the option of an eight-seater version if you go for the stretched Defender 130. If you've got a lot of people to ferry around over rough terrain, you're well-catered for.
While the Defender name is synonymous with rough and ready no frills off-roading, the latest Defender is much more luxurious, getting Land Rover's Pivi Pro infotainment system, sumptuous leather upholstery, and gadgetry such as a digital instrument cluster, depending on which of the various trims you go for. There are nods to the utilitarian nature of the original, however, with the interior getting a design which includes exposed screw heads and bare metal surfaces, but overall the Defender is much more civilised to live with than before.
Citroen offers the electric version of its Berlingo MPV, the e-Berlingo, in a seven-seater XL model, offering the low running costs and zero emissions associated with an EV along with extra practicality for a large family. Admittedly, the Citroen e-Berlingo XL doesn't do much to hide its van-like origins, and most won't buy it for the way this upright MPV looks. However, when we drove the smaller five-seater model we were surprised by its manners – it won't feel too alien to drive if you're coming from a more conventional family car, although the XL's added length might take some getting used to.
The e-Berlingo XL is best suited to buyers taking short trips around town, given its official electric range of up to 177 miles to a charge, which could be hard to manage if you're driving around with the car fully occupied. Buyers who regularly need to do longer trips might be best looking elsewhere though, as the petrol and diesel Berlingo is only offered with five seats.
Check out our guides to the Best large family cars and best people carriers and MPVs…
Top 10 best 7-seater cars 2022