Ford Tourneo Connect review
"If you don't mind the van-like looks, the Ford Tourneo Connect is a great family car with loads of space inside"
Pros
Loads of space inside
Good to drive
Great value for money
Cons
Van-like looks
Drab interior
No electric version
Verdict - Is the Ford Tourneo Connect a good car?
Pragmatic buyers will love the Ford Tourneo Connect: it's far more roomy inside - and easier to get in and out of - than an SUV, while also being cheaper to buy and run, comfortable to drive, economical on the motorway and comes with plenty of standard kit. There's a big hurdle for most buyers to get over here, though, and that is the fact it's based on a van. Buying a car is a big purchase for most people and many feel that how it looks is one of the most important factors, but if you disagree then this could be a perfect family car.
Ford Tourneo Connect models, specs and alternatives
The Ford Tourneo Connect has been around for quite a while, but while previous versions of this roomy MPV were based on small Ford vans, this latest model is actually based on the Volkswagen Caddy, a rival van that also shares parts with the Golf family car. It seems strange that Ford would join up with VW when they sell rival models in the van market, but the partnership means both companies save money when producing the cars.
People carriers that share parts with vans have been around for decades and like all before it, the Tourneo Connect features windows and extra seats in the back where the load space would be in the commercial version. Extra interior trim, carpet and even sound deadening is added to make it more comfortable for passengers, but you still get loads of space for both people and luggage.
More reviews
In-depth reviews
Rivals include the Volkswagen Caddy that the Ford shares parts with, but also the Citroen Berlingo, Peugeot Rifter and Vauxhall Combo Life. All three of these sibling models are based on similar vans from their parent companies, too.
It's also worth knowing that the Ford Tourneo Connect is the smaller of two models here, as there's also a Grand Tourneo Connect version that is longer and more accommodating if you choose to add a third row of seats using the options list. Currently there are two trim levels: Titanium and Active, with a Trend model likely to appear later on as well. Titanium is the basic model, while Active has a more SUV-like look with black plastic wheelarches, a skid plate and different alloy wheels.
Standard equipment is very good and all models come with a 10-inch touchscreen infotainment system with Apple CarPlay and Android Auto, plus heated seats, auto lights and wipers, tinted windows, air conditioning, roof bars and 16-inch alloys (17 on Active versions).
There are petrol and diesel versions to choose from but only one engine of each type: a 1.5-litre petrol with 112bhp and a 2.0-litre diesel with 120bhp. Both come with a six-speed manual gearbox.
Since prices start at under £30,000 and don't extend much beyond that mark even for the top-spec models, the Ford Tourneo Connect is one of the best-value family cars around, and the Grand version is a great alternative to seven-seater SUVs as it has more space for passengers at a lower price.
Trim levels

Power options

1.5-litre petrol, 112bhp
2.0-litre diesel, 120bhp
Ford Tourneo Connect alternatives
There are fewer MPVs for sale these days than a decade ago, as sales of these models have declined with the rise of SUVs. However, there are still plenty of affordable family cars with a focus on practicality and value for money.
Van-based MPVs
Family MPVs
Seven-seater SUVs
MPG, running costs & CO2 emissions
"Diesel engine is economical, but there's no electric or hybrid model available"
There are only two engine options for the Ford Tourneo Connect (and Grand Tourneo): a 1.5-litre petrol and a 2.0-litre diesel. While some rivals, such as the Peugeot Rifter, are available with electric power, it's the basics only in the Ford - but that's not necessarily a bad thing.
The 2.0-litre diesel engine is the more economical of the two, although we recommend it mainly to those planning to do longer trips (as petrol is more appropriate for those who only do short journeys). The normal Tourneo model returns 57.6mpg with this engine, while the Grand Tourneo model is a little less efficient at 56.5mpg. That's about the same as you can expect from a diesel Citroen Berlingo and better than a hybrid Ford Kuga SUV (which returns up to 51.4mpg).
Partnership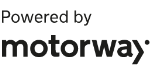 Need to sell your car?
Find your best offer from over 5,000+ dealers. It's that easy.
The petrol model is also fairly impressive, as it can return 42.8mpg in the Grand Tourneo Connect and an even better 44.1mpg in the smaller Tourneo Connect. The less practical Kuga with the same engine returns 42.8mpg at most, so the Tourneo is more efficient overall. It's a shame there is no hybrid model here, as the petrol and diesel versions sit in the 34 and 30 per cent brackets for company car tax, which is one area where the running costs will be a bit higher. This isn't relevant to private buyers, though.
| | | |
| --- | --- | --- |
| Model  | Fuel economy | CO2 emissions |
| 1.5 petrol | 42.8-44.1mpg | 145-150g/km |
| 2.0 diesel | 56.5-57.6mpg | 128-131g/km |
Insurance
Insurance for the Tourneo Connect should be very affordable. Many parts are shared with widely-produced vans, so repair costs will be kept down and therefore you get lower premiums. Insurance groups start at 11 with the 1.5-litre petrol model and 13 for the 2.0-litre diesel, while the groups span 9 to 13 in the Grand Tourneo version.
Engines, drive & performance
"The Tourneo Connect is good to drive and comfy, but not particularly fun"
While it's true that the Ford Tourneo Connect is a van-based MPV, that doesn't mean it's no good to drive. Not only is the van it's based on - the VW Caddy - already impressively comfortable and satisfying, the Tourneo Connect is quieter and more relaxing than its commercial cousin.
The Caddy that the Ford Tourneo Connect is based on shares a lot of parts with the Volkswagen Golf, which means it drives similarly. The steering has a nice weight and the manual gear shift is light and enjoyable to use, and the Ford feels stable in corners despite its high centre of gravity. The suspension strikes a good balance between being comfortable over bumps and controlling the body roll in bends. It's smooth enough on the motorway, too, so go in expecting a relaxed driving experience and you won't be disappointed.
Petrol models
There's only one petrol engine here, although there are two versions: the Tourneo Connect and the longer, roomier Grand Tourneo Connect. There's no difference in performance, or rather the difference is so small that the official figures of 12.4 seconds from 0-60mph and a 106mph top speed are kept the same for both versions.
The engine is smooth and has enough performance for town driving, although it might feel a little underpowered with a car full of passengers. The best aspect of the petrol model is that the engine is really quiet and is less rattly than the diesel version as well.
| | | | |
| --- | --- | --- | --- |
| Model  | Power | 0-60mph | Top speed |
| 1.5 petrol Tourneo | 112bhp | 12.4sec | 106mph |
| 1.5 petrol Grand Tourneo | 112bhp | 12.4sec | 106mph |
Diesel models 
There's also only one diesel engine here: a 2.0-litre turbo unit with 120bhp. It has quite a bit more torque than the petrol despite having a similar amount of horsepower (the petrol has 220Nm while this diesel has 320Nm), which means it feels punchier from low revs and is a bit faster, taking 11.2 seconds to get to 62mph from a standstill.
This engine makes the car better to drive as a result, although it's a bit noisier. This version is particularly good on the motorway, where its better fuel economy and extra power means it's cheaper to run and more relaxed, too.
| | | | |
| --- | --- | --- | --- |
| Model  | Power | 0-62mph | Top speed |
| 2.0 diesel Tourneo | 120bhp | 11.2sec | 106mph |
| 2.0 diesel Grand Tourneo | 120bhp | 11.2sec | 106mph |
Interior & comfort
"The interior is smart, well-equipped and functional, but looks a bit dull"
The Ford Tourneo Connect's interior is very similar to the VW Caddy's, which feels odd with the Ford badge on the steering wheel (if you're used to Ford interiors, anyway). That's not a bad thing as the materials are decent for quality and are fitted together well - it's not luxurious, but it does feel more like a car than a van. However, it's not a particularly interesting design and the drab colours mean it feels a bit dull inside.
One area in which the Ford beats the Caddy is in the standard equipment. With 16-inch wheels, a 10-inch display screen with smartphone connectivity and front and rear parking sensors as standard, it comes with more kit than its rival for similar money. The screen in particular is a great thing to have - see below to read more about it - and is optional rather than standard on the Caddy.
The base trim is Titanium and it comes with all of the above plus heated seats up front, tinted windows, power folding mirrors, roof rails and automatic emergency braking tech. The Active model is very similar in terms of spec, but gets bigger plastic wheel arches, a different grille, larger 17-inch alloys and a skid plate. It costs about £900 more than the Titanium version.
Optional extras include a heated steering wheel, individual seats for the third row, a sunroof, LED headlights, dual-zone climate control and an electric tailgate.
Infotainment and navigation
The 10-inch touchscreen media system in the Ford Tourneo Connect comes with Bluetooth, USB, DAB radio, Apple CarPlay and Android Auto as standard, which means it has pretty much everything you could need. It also has sat-nav, which means even those who don't use their phone for mapping are covered here, too.
The screen in the Tourneo is just the same as the one in the VW Caddy, which is good and bad. The good news is that it's easy to use when you're not driving, so entering sat-nav directions and setting it all up is easy and quick. However it's a bit fiddly to use while driving and the fact you need to use it to access climate and fan speed controls means it can be a rather frustrating aspect of an otherwise relaxed driving experience. 
Key features

Titanium

16-inch alloy wheels
DAB radio
Smartphone link
Bluetooth
Front and rear parking sensors
Heated seats
Keyless start
Sat-nav

Active 

(Titanium, plus…)

17-inch alloys
Skid plate
Dark plastic body cladding
Different grille
Practicality & boot space
"MPV layout means the Ford Tourneo Connect is incredibly practical and versatile"
Practicality & boot space
"MPV layout means the Ford Tourneo Connect is incredibly practical and versatile"
There are two versions here, the normal Tourneo Connect or the Grand Tourneo Connect, both available with five or seven seats. The Grand model has a longer wheelbase - the space between the front and rear wheels - so there's also a bit more room inside overall. You can fold down the seats, of course, so storage space is huge in both versions if you aren't carrying lots of passengers.
There are also sliding side doors, like you'd see on a van, which means access to the rear seats is excellent. It's far easier to get in and out of than a hatchback or SUV, and there's even the added benefit of not needing much space at either side in car parks: you can simply slide the door back and hop in without worrying about denting a nearby parked car.
There's more than enough space inside for anyone you might need to carry. The roof is so high that no matter how tall you are you will be able to sit up completely straight, and there's plenty of legroom as well. The rearmost seats in the Grand Tourneo are less roomy but still beat most seven-seater SUVs for legroom and certainly best them for headroom. It is also possible to buy a normal Tourneo Connect with seven seats as an optional extra, but we'd choose the long-wheelbase Grand model if you need to use them fairly often as access is far easier.
Size comparison

Model 

Length

Width

Height

Ford Tourneo Connect 

4,500mm

1,855mm

1,833mm

Volkswagen Caddy

4,500mm

1,855mm

1,832mm

Peugeot Rifter

4,403mm

1,848mm

1,878mm

Grand Tourneo Connect

4,853mm

1,855mm

1,833mm
Boot space
Since it's based on a van, there's a huge amount of boot space in the Tourneo Connect and Grand Tourneo Connect. Ford only offers figures for five-seat versions, where it quotes 1,213 litres of space in the regular version and 1,720 litres in the Grand model. There's no difference in boot space between the Titanium and Active models.
In two-seat mode, with the rear seats all folded away, there's a total of 2,556 litres in the Tourneo and 3,105 litres in the Grand Tourneo. Those figures are in a different league to most family cars: a typical car will offer boot space in the low hundreds of litres (for example, there's 380 litres in the VW Golf) and total space of around 1,500 litres. This means the Tourneo will carry an entire car's worth of items while also having room for five people inside. 
Reliability & safety
"A five-star safety rating means the Tourneo Connect is as safe as any other family car."
The Ford Tourneo Connect doesn't appear in the 2023 Driver Power customer satisfaction survey as it's a fairly niche car, and neither does its close relative, the Volkswagen Caddy. Ford as a brand finished in a rather lowly 28th out of 32 manufacturers, so don't expect the most impressive ownership experience here, but we don't expect the car to be particularly unreliable.
The engines here, a 1.5-litre petrol and a 2.0-litre diesel, are widely used in all sorts of Volkswagen models, as well as Skodas and Audis plus many more, so they are easy to get parts for and mechanics know them inside-out. They're not known for going wrong, but even if they do you have that peace of mind.
Safety
The Tourneo Connect received a five-star safety rating from experts at Euro NCAP in 2021. The car scored pretty well in all categories, most notably in the safety assist section as it comes with automatic emergency braking technology as standard that will help to avoid low-speed collisions.
Front and rear parking sensors will also help around town and with parking up, and there's also cruise control, lane keep assist, steering assist and a driver alert function all included as standard.