Volkswagen Caddy MPV review
"The latest Volkswagen Caddy MPV provides an awful lot of space and is much more car-like than before"
Pros
Feels like a Golf
Practical
Economical
Cons
Boxy looks
Climate control sliders
Many rivals cost less
You're not spoilt for choice if you want something that feels like a Volkswagen Golf but has more space. There's the Volkswagen Golf Estate, Volkswagen Touran and the Skoda Octavia, or a secondhand Volkswagen Golf SV, but none are as big or as practical as the Volkswagen Caddy.
As before, the Caddy rivals other van-based MPVs like the Ford Tourneo Connect, Peugeot Rifter and Citroen Berlingo. Its commercial origins are clear but it isn't completely basic; there are LED tail-lights and painted bumpers. You can choose one of a range of fun colours, silver roof rails and even 18-inch alloy wheels to make your Caddy look less workmanlike.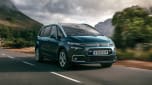 Top 10 best large MPVs 2022
Some of the design features, like the slim headlights, are designed to look like those fitted to a Golf, and the new Caddy feels a lot like a Golf too. That's because it now sits on the same 'MQB' platform, which has transformed the driving experience for the better. There's more grip and better handling than you'd expect from a vehicle like this, while the engines are efficient too.
From behind the wheel, it also feels like Volkswagen's iconic family hatchback, with top Caddy models getting two large screens, the Golf's switchgear and the company's needlessly technological climate control sliders. A lot of grey plastic still dominates the dashboard but at least it'll stand up to years of use.
Where the Caddy leaves the Golf far behind is practicality. It's the main reason you'd be looking at a car like this and true to form the boot is absolutely huge. The rear seats are also removable if you do need to press the Caddy into proper van duties. You can order a standard-length version or an extended Caddy Maxi variant with seven seats (the extra two seats are optional on the regular Caddy).
The Volkswagen Caddy doesn't offer the value-for-money that its rivals do, however. The sparsely equipped base model is about £3,000 more than the cheapest Citroen Berlingo and the Caddy actually starts at a higher price than the Golf.
MPG, running costs & CO2
Expensive to buy but the Volkswagen Caddy should be relatively cheap to run
As mentioned above, you'll need to pay more to have a Volkswagen Caddy on your drive than most other van-based MPVs of this size but then it could be worth more in the long run. As this estimation of future value controls PCP finance figures, the Caddy may end up costing you a similar amount per month as a rival that won't keep its value so well.
Two versions of a 2.0-litre diesel engine are available, alongside a 1.5-litre petrol engine. With a six-speed manual gearbox, the 101bhp and 120bhp diesel engines return up to 58.9mpg and 57.6mpg respectively and emissions from 126g/km. Opt for the seven-speed automatic, which is optional on the 120bhp engine, and you can still expect 55mpg and emissions from 134g/km.
The 112bhp petrol returns up to 44mpg and CO2 emissions starting at 144g/km, which is pretty good for such a bulky vehicle - and very close to what you could expect from a 1.5-litre Golf. It's worth noting that the bigger Caddy Maxi models are slightly less efficient, due to their extra weight.
Partnership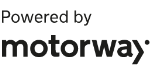 Need to sell your car?
Find your best offer from over 5,000+ dealers. It's that easy.
All models are subject to the standard rate of VED, although go too overboard on the options list and you may tip over the £40,000 threshold (it's possible to add £14,000 in optional extras). In this case, you'll need to pay the higher rate the first five times you renew the tax.
The Caddy comes with a three-year/100,000-mile warranty, while service plans are available to take the sting out of the car's scheduled maintenance programme.
Engines, drive & performance
It's obviously no sports car but the Caddy isn't bad to drive
Sharing so many parts with the Volkswagen Golf means the Caddy drives a lot more like a car than a van. It sits on a new platform, and the difference between the last model and the new one is clear almost immediately. Now you get quite a lot of grip, and even the steering feels quick and alert. There's a little body roll, which is to be expected in such a large vehicle, while it's only a little unsettled when empty. Get a full load of passengers or luggage in and you should find that the ride is smoother.
With a choice of 101 and 120bhp diesel engines or a 112bhp petrol engine, the performance is adequate rather than hair-raising - it doesn't need to be any faster than it is. We would recommend going for the more powerful diesel engine if you can afford it, as the 0-62mph time of 11.2 seconds will make it much easier to keep up with traffic; the lesser-powered diesel takes 13.5 seconds. The petrol engine's acceleration is reasonable too, taking just under 12 seconds on the standard-length version.
Interior & comfort
Van-like durability can be joined by all the latest tech from the Volkswagen Golf if you tick the right boxes
The Volkswagen Caddy's interior features parts that are carried over from the Golf, so it feels car-like and more premium than some van-based MPVs. True, the large areas of scratchy grey plastic were primarily developed for commercial vehicle use but that should at least mean the interior will be hard-wearing. There are touch-sensitive panels for the light controls and sliders for the air conditioning functions; the sliders look great while stationary but aren't particularly easy to use while driving.
Basic Caddy models get a radio screen with Bluetooth and digital radio, while Caddy Life versions get an 8.25-inch one (shown here) with more functions, including Apple CarPlay and Android Auto. Optionally, you can upgrade to a 10-inch screen that is very crisp and fills the plastic surround, while a digital instrument cluster is available too. These look very impressive but it's worth deciding if you actually need them as they're not cheap.
As standard, you get cruise control, heated mirrors and an electric parking brake but you may want to upgrade to the Caddy Life version. It's around £2,200 more but adds parking sensors, roof rails, alloy wheels and storage drawers under the front seats, feeling a bit less van-like because of those extras.
There are a huge number of options to explore (eight pages of the brochure are dedicated to them) from bigger alloy wheels to adaptive cruise control, a reversing camera to heated seats. Some are reasonably priced but some desirable options can add a hefty chunk to what you'll pay per month.
Practicality & boot space
The Volkswagen Caddy has a vast boot and lots of headroom
You'd buy a Volkswagen Caddy or one of its rivals because you need a lot of space, and the Caddy delivers. The Caddy is VW's smallest van but one of its biggest MPVs, and offers much more headroom than you'd get in a Golf or even a Touran, not to mention a much bigger boot.
A sliding door on each side makes access to the rear easy, even in the tightest car parks. Once you're in, there's room to stretch out, even if the tinted windows may make it feel a little less spacious. The optional panoramic sunroof floods a lot more light into the cabin.
The second and third rows can be completely removed, and VW says that the seats are lighter than before - but you still won't want to take them out and put them back in on a regular basis. Standard-length versions get five seats as standard and Caddy Maxi versions get seven seats but VW will let you choose five or seven seats on both models.
If you need to use seven seats on a regular basis and still have a decent boot, the Caddy Maxi is the one to go for. With all seats in place there's still a generous 446-litre boot (compared to 191 in the normal Caddy). Five-seat Caddy and Caddy Maxi cars offer 1,213 and 1,720 litres respectively, and with just two seats in place you get a vast loading space - either 2,556 or 3,105 litres. You do, however, have to contend with a very large tailgate and the Citroen Berlingo XL offers even more space.
Reliability and safety
The Caddy has many parts shared with the Golf, while standard safety equipment is quite generous
A new platform could be a cause for concern in some cases but it's only new to the Caddy. VW's MQB platform has underpinned a whole range of cars, so any major problems should have been ironed out already. The fact that the VW Group sells thousands of cars on this platform means reliability shouldn't be a cause for concern but the Caddy is too new to talk about its reliability as a model specifically. In our latest Driver Power owner satisfaction survey, VW came 17th out of 29 brands with 15.2% of owners reporting a fault with their cars in the first year.
When it comes to safety, the latest Caddy has received all of the VW Group's latest technology including standard autonomous emergency braking, along with pedestrian detection, a driver alert system, lane assist and a speed limiter. There's a lot more driver assistance available for extra cost, such as adaptive cruise control, blind-spot monitoring and high-beam assistance for the headlights.
This bolstered suite of safety features means the latest Caddy should protect occupants well. The model received a maximum five-star rating in Euro NCAP crash testing, with an impressive 84% score for adult occupant and 82% for child occupant protection.