What is cruise control and adaptive cruise control?
In this guide, we explain cruise control, speed limiters and 'adaptive' cruise control and how they function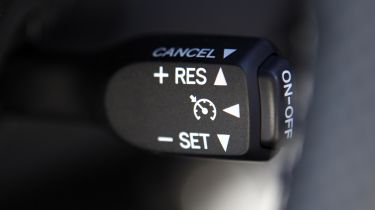 Cruise control is an increasingly common feature on new cars that allows the vehicle to maintain a preset speed without you needing to keep your foot on the accelerator pedal. It means you can relax your right foot on long drives, and it might even help you avoid penalties for speeding, particularly in average-speed checks where it can be tricky to sit at 50mph for mile upon mile. Cruise control can be found in all types of cars, including manuals.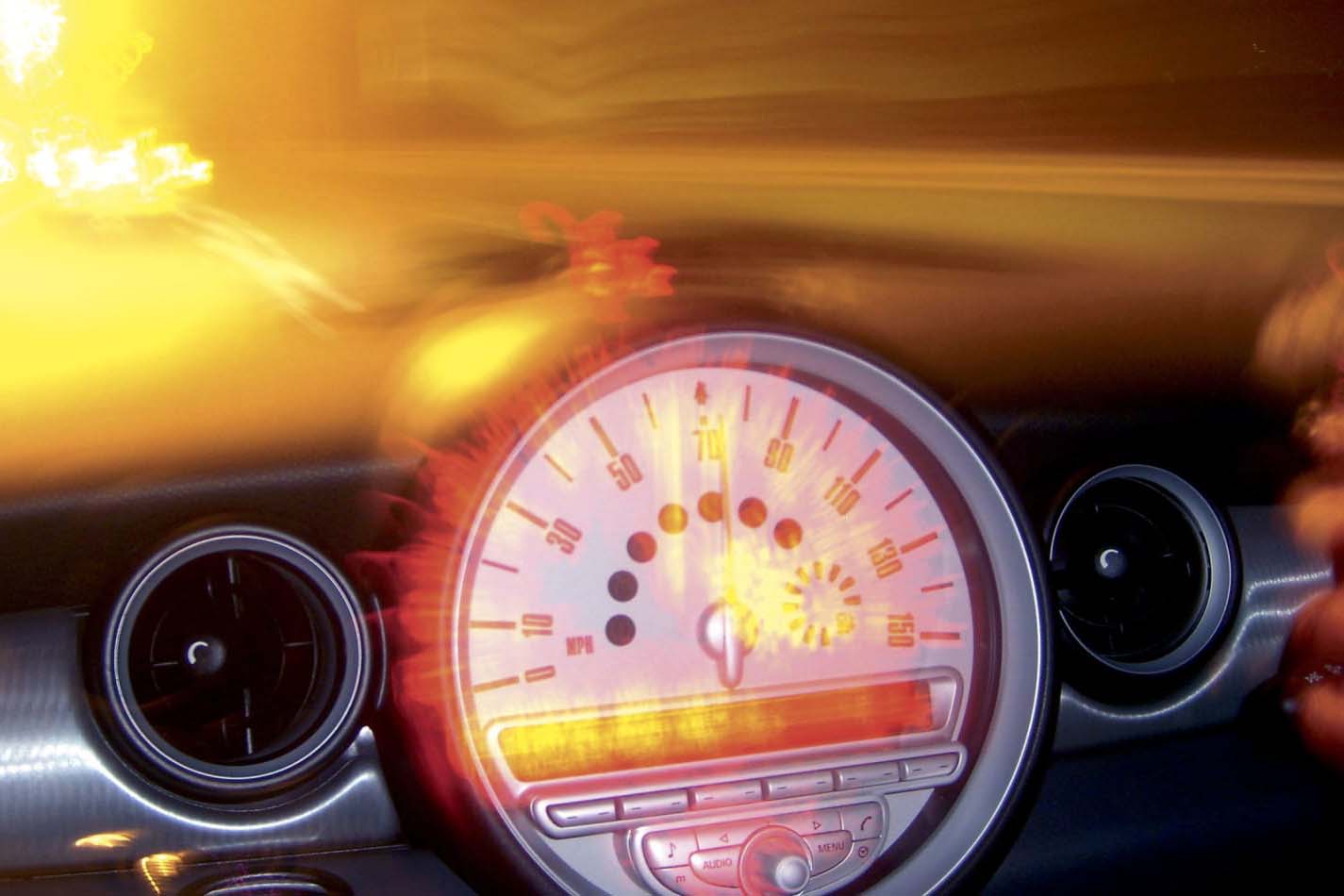 Speeding fines 2022: how much will you have to pay?
Although cruise control was originally invented in the US over 70 years ago, it has only become common in the UK in the past few decades. Once a luxury technology, it can now be found in all sorts of cars.
Cruise-control systems can be daunting if you've never used one before, so you should always check your handbook before setting off – how it works can differ from model to model.
How does cruise control work?
Cruise control works by keeping your car at a set speed of your choice. This system is beneficial on long motorway journeys because it allows you to rest your right foot rather than holding it in the same position for long periods of time.
Cruise control buttons are often located on the steering wheel or a column stalk so that the driver can reach them as quickly and safely as possible. Regardless of how a particular system works, pressing the brake pedal immediately overrides any cruise-control system for safety reasons. 
Typical cruise control buttons include:
•    On/off: This simply activates the system, but probably won't hold you at your desired speed. Turning it on will almost always be accompanied by a dashboard light.
•    On/off: This simply activates the system, but probably won't hold you at your desired speed. Turning it on will almost always be accompanied by a dashboard light.
•    Set: Once the system is switched on, pressing the set button should tell the car to hold the current speed. In most cars this will turn the dashboard indicator green.
•    Cancel: This pauses the cruise control, so you have complete control again, without turning cruise control fully off. The cruise control should still remember the speed you chose to cruise at.
•    Res or resume: Pressing this will see the car accelerate back up to the speed you chose before hitting the cancel button or pressing the brake pedal. You'll still need to change gears in a manual car if necessary. An automatic gearbox will select the most appropriate gear for your desired speed for an even more relaxed experience.
•    Up and down arrows or '+' and '-': With cruise control activated, use these to raise or lower the car's speed. Single presses often increase or decrease the speed in small increments, while holding the same button or stalk changes it in increments of 5mph or even 10mph. Of course, this varies from one model to another.
Is cruise control safe?  
Cruise control is a very safe system when used correctly. Drivers should always be familiar with their vehicle's cruise control system before trying it out for the first time. For example, most systems won't function below a certain speed, usually 20mph.
Cruise control is best used on long stretches of motorway and should be used to maintain a safe speed while the driver pays full attention to their surroundings. Drivers should not treat cruise control like an autonomous driving system, and the driver needs to pay as much attention to the road when using cruise control as they do with regular driving. 
Does cruise control save fuel?
While cruise control's primary job is to take the stress out of driving, it's possible that, by smoothing out acceleration and deceleration, it can save fuel, too. On the other hand, some experts believe these systems aren't very fuel efficient on inclines and descents, making savings so small you probably won't notice them.
Motorists can see cost savings mainly because cruise control helps them stick to a fuel-efficient speed. This is particularly the case on long motorway drives, where it's easy to let your speed fluctuate.
What is a speed limiter?
Some cars are fitted with a speed limiter, either alongside cruise control or on its own. As with cruise control, you set the maximum speed you'd like to travel at, but unlike cruise control, you're still required to press down the accelerator. This is ideal for busy speed-limit zones, where you may want to maintain complete control of your speed without exceeding the limit. Squeeze the accelerator, and your car will simply reach your chosen speed and stop accelerating. However, pressing the throttle pedal all the way down will override the system –it's a fail safe designed to let you accelerate out of trouble if needed. 
What is adaptive cruise control?
Often abbreviated to ACC, adaptive cruise control is a recent development that was first seen on more expensive cars but is now finding its way to cheaper models. It's a significant improvement on cruise control, since it uses lasers or a radar mounted at the front of the car to match your speed with that of the vehicle in front. You can also set a safe distance from the vehicle, while the system maintains it.
If the car ahead suddenly shoots off, the system won't follow suit. Instead, it holds the speed you set yourself until you change it or your car catches up with another vehicle. However, only systems paired with an autonomous emergency braking system will automatically perform an emergency stop if the car ahead comes to a halt. 
Automakers have their own names for ACC, with Mercedes calling it 'Distronic Plus' and Porsche 'Porsche Active Safe'. Some vehicles such as the Volkswagen Passat even have Traffic Jam Assist, an extension of adaptive cruise control that can automatically slow the car to a halt as well as accelerate and brake at low speeds in congestion, reducing driver fatigue. It's worth noting that after coming to a halt for more than a few seconds, safety requirements mean driver intervention is usually required; squeezing the accelerator should allow Traffic Jam Assist to resume.
Car technology made simple…
Nissan Ariya vs Volvo XC40 vs Volkswagen ID.4 - which is best?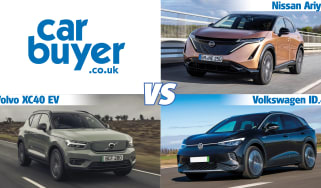 Nissan Ariya vs Volvo XC40 vs Volkswagen ID.4 - which is best?
Best new car deals 2022: this week's top car offers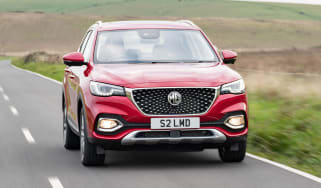 Best new car deals 2022: this week's top car offers
Top 10 best electric family cars 2022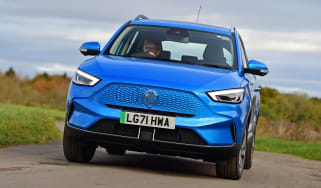 Top 10 best electric family cars 2022