What is AEB (Autonomous Emergency Braking)?
You may have heard of Autonomous Emergency Braking - but what is this relatively new, yet increasingly common technology?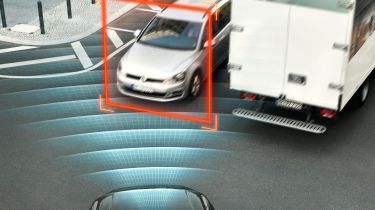 The quest for to make cars more safe is a never-ending journey. AEB (Autonomous Emergency Braking) is one of the latest developments, and quickly on its way to becoming standard safety equipment on modern cars. But what is AEB and how does it work?
In a nutshell, Autonomous Emergency Braking systems scan the road ahead and can apply the brakes automatically to avoid a collision. Owners of cars with the system fitted can often benefit from lower insurance premiums due to the reduced likelihood of having a shunt.
The safest cars to buy this year
Some view AEB as a major step towards fully autonomous vehicles – sometimes called self-driving cars. In such cars, AEB will work in conjunction with existing self-steering, active cruise control and lane-keeping assistance systems to control the car with no input from the driver.
Independent car safety testing body Euro NCAP now includes AEB in its report - both whether it's fitted and the speeds at which it works. It also looks at whether the system can recognise and avoid vulnerable road users like pedestrians and cyclists. Euro NCAP sees AEB as so important that a car will struggle to get the maximum five-star rating without the technology.
AEB explained
In order to understand AEB, it's easiest to think of each aspect individually.
Autonomous: As with automation and automatic, the auto in autonomous means AEB is a process that takes place by itself, without any driver involvement. In vehicles fitted with AEB, a pair of radars or invisible light beams scan the road ahead, looking for obstacles that may cause a crash. If such an obstacle is detected and the system doesn't recognise any driver input – such as steering or braking to avoid an impact – then it'll tell the brakes to apply themselves, without the brake pedal needing to be pushed.
Emergency: AEB will only work if it detects an imminent collision that's likely to count as an emergency. It won't stop minor parking dings, as most AEB systems only work above a certain speed – usually about 5mph. Similarly, while many AEB systems help the brakes to be more effective in an emergency, some are designed purely to prevent town-driving collisions and don't work above a certain speed. This can be as low as 15mph. Other systems work at higher speeds and will provide some assistance at speeds up to 155mph.
Braking: While AEB systems all automate the activation of a car's brakes, some will simply apply the brakes for you if no driver input is detected, while others will 'pre-load' the hydraulic braking system first as well, so that the brakes are more effective when they're applied – either autonomously or by you. Some AEB systems will also provide added braking power if you don't apply enough force to the brake pedal yourself.
It's worth noting that some manufacturers fit it as standard, while some include it on higher trim levels and some leave it on the options list. You might be able to select it individually, or it might be bundled in with other safety technology.
Do all AEB systems work in the same way?
While most carmakers offer some form of AEB, each manufacturer's system is slightly different – often with regard to the speeds between which they work and sometimes in terms of the different types of braking assistance offered and the distance ahead 'scanned' by the radars or light beams.
Partnership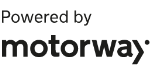 Need to sell your car?
Find your best offer from over 5,000+ dealers. It's that easy.
Fiat's City Brake Control, for instance, can be fitted to the Panda and 500L and works between 3-18mph. It scans 10-12 metres in front of the car and if an imminent collision is detected between these speeds, the brakes first 'pre-load' their hydraulic fluid; if no action is taken after this, the brakes will activate themselves as a warning buzzer sounds.
Audi's Pre Sense Front works in a similar way to Fiat's system, but it scans up to 80 metres ahead of the car and will also 'pre-load' the brakes and give driver alerts. Audi's system will apply 'partial braking' at speeds up to 124mph.
Ford's 'Forward Alert' system works between 4mph and 112mph and can scan up to 200 metres ahead. It will warn of an imminent impact and begin braking as soon as your foot is removed from the accelerator, applying maximum brake force once you start braking.
Some AEB systems also work with a car's other safety technology. Honda's Collision Mitigation Brake System, for example, applies the brakes autonomously and will also tighten the driver and front passenger seatbelts in preparation for an accident.
AEB: final thoughts
Much like anti-lock-brakes (ABS), Autonomous Emergency Braking is becoming increasingly common in cars, with many manufacturers fitting a system as standard. AEB systems must now be fitted to all new HGVs (Heavy Goods Vehicles) built in the EU and it's unlikely to be long before AEB becomes mandatory on all new cars.
It's worth remembering that, as mentioned above, not all AEB systems are the same. Some work at speeds as low as 3mph, while you'll have to be travelling faster for other systems to activate. Similarly, the maximum speed that the systems work at varies from car to car – Mercedes' system can stop the car when travelling at 155mph!
Car safety made simple