MoT guide: how much does it cost, how long does it take and what happens if your car fails?
Worried about your car passing its MoT? Read our full guide on what to expect and how to prepare it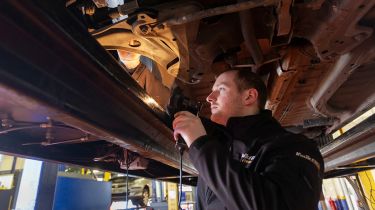 The MoT (Ministry of Transport) test is designed to thoroughly test a vehicle's safety, emissions and general roadworthiness to ensure it meets minimum standards for use on British roads. It's a fairly straightforward test that's carried out at garages and workshops all over the country.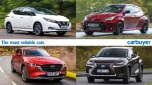 Top 10 most reliable cars 2023
Vehicles less than three years old don't require an MoT test, and neither do vehicles built before 1960 – although many owners still put their cars through the test for their own peace of mind. Things may soon be about to change, however, as the government is putting forward legislation to delay a new vehicle's first MoT to four years after registration, instead of three.
An MoT test checks that the car satisfies basic roadworthiness regulations on just one day in the year. It's not a service, so don't take a current MoT as proof that a used car you may be considering buying is reliable or safe, especially if the test isn't recent. A passed MoT doesn't always guarantee mileage accuracy either, as only the mileage displayed is noted.
It's worth knowing that the old, official-looking MoT certificates are no longer issued. When your vehicle passes its MoT test, you will be given a receipt-style computer printout. The Driver and Vehicle Standards Agency (DVSA) will store the details of the pass. You, and others, can access this information online at gov.uk/check-mot-history.
We've compiled and answered all your most burning questions, so keep reading for our full MoT guide:
When is my MoT due?
Vehicles must have an MoT on the third anniversary of their registration date. Once over three years old, the MoT test must be taken on the anniversary of the previous MoT. Many used-car garages offer a new MoT as an incentive to purchase a vehicle, even if the car's test isn't due. It's possible to request a free text message reminder one month before your vehicle's MoT is due. You can also choose to have a vehicle tested up to a month before its MoT expires and keep the original renewal date for the following year.
How much does an MoT cost?
The Department for Transport has set a maximum fee for an MoT test, but garages often charge less to generate business. The cost varies depending on the kind of car being tested, but for cars with up to eight passenger seats, the maximum cost is £54.85.
If the garage that originally tested the car repairs and retests it within 10 days, there's no charge, as it is regarded to be a partial retest. If you have it repaired and retested elsewhere, you'll be charged 50% of the full MoT test fee.
How long does an MoT take?
An MoT inspection usually takes around an hour, so if you have a specific time slot booked it's possible to stand and wait, or pop to a nearby shop or cafe. Many garages will simply ask you to drop the car off and leave it with them for the morning or afternoon. It goes without saying that any repairs resulting from an MoT failure will take longer to sort.
Can you tax a car without an MoT?
No, a valid MoT is required to be able to tax a vehicle and drive it on the public highway. The status of your vehicle's MoT is held on a database which will be automatically checked when applying for road tax.
Can you insure a car without an MoT?
Car insurance is only valid if your car has a current MoT certificate.
How long does an MoT last?
Once a car is three years old it requires an MoT annually. Each MoT expires on the anniversary of the date it was taken. The expiry date is printed on the MoT test certificate.
How to check a vehicle's MoT history
If you aren't sure of your car's MoT history, or you want to check a vehicle you're thinking of buying, head to the government's check MoT history website. This provides lots of useful information, including when the next MoT is due, whether it passed or failed recent MoTs, the mileage recorded at each test and where they were carried out. There are even details of parts that caused it to fail and any minor problems that were documented, which can be very useful when buying a used car.
Why did my car fail its MoT?
An MoT pass can only be given if the tester is satisfied the vehicle has achieved the standards set out in official guidelines. In May 2018, a new grading system was introduced, categorising MoT faults as 'Minor', 'Major' or 'Dangerous'. Advisories (explained below) can also be given to make you aware of smaller issues that could develop over time.
Partnership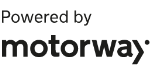 Need to sell your car?
Find your best offer from over 5,000+ dealers. It's that easy.
A major fault results in a test fail but the car can be driven on the road to a place of repair, where it can be tested again once fixed. Cars with a fault categorised as dangerous are prohibited from being driven on the road at all, so must be repaired at the same location, or recovered and transported between garages.
You must have any problems fixed and the car retested if it fails. If you had your vehicle tested before your MoT expired, you can drive your vehicle away if it has failed on the basis that you still have a valid MoT certificate.
Can I drive without an MoT?
The only time you can drive a car on the road without an MoT is if you're travelling to a prearranged MoT test appointment. Even then, the vehicle must meet minimum roadworthiness standards. Police are also likely to take a dim view of driving too far or visiting other destinations, as this can be seen as using the vehicle for another purpose.
If you feel your vehicle has failed its MoT test unfairly, or has passed when it shouldn't have done, contact the Driver and Vehicle Standards Agency (DVSA).
It's also important to remember that cars registered 40 years ago or more don't need to have an MoT test. However, this rule only applies if the car hasn't undergone any substantial changes in the last 30 years, such as replacing the chassis, axles or engine.
What is an MoT advisory?
A car may pass an MoT test but still be given what are called 'advisories'. These are things the tester believes could be problems in the near future, such as tyres close to the legal limit or brake pads close to their minimum thickness.
It makes sense to have them attended to, since they're safety-related Also, if you're trying to sell the car, a list of advisories may put a potential purchaser off buying it as it can point towards deferred maintenance and repairs that will result in bills for the new owner.
Why do MoT tests include a strict exhaust emission test?
Pollution is a hot topic at the moment, with research from King's College London suggesting that around 9,500 premature deaths a year in London may be due to NOx emissions. An MoT checks that a vehicle's exhaust emissions are within the set limits for its age and fuel type. They have also been tightened up to check the exhaust system hasn't been tampered with. The removal of emissions-reducing systems like DPF filters will now constitute a 'major' MoT fault.
What documents do I need to take to an MoT?
While you may have been expected to take the previous MoT certificate in the past, this information is now all stored online, so you shouldn't need any documents on the day.
Do caravans require an MoT test?
No, caravans don't have to pass an annual MoT test. However, the vehicle towing the caravan does (if it's over three years old), and caravans still have to adhere to strict safety regulations. This means tyres must be in good order and exterior lights and indicators need to function correctly. Caravans must also display an illuminated number plate corresponding to the tow car.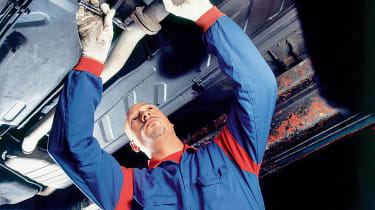 MoT checklist:
Fluids
You should always keep an eye on your car's fluid levels, but especially before an MoT as the car can easily fail for something as seemingly trivial as not having enough screenwash. Make sure to also check vital fluids such as the oil, brake fluid, coolant and power steering; to get an accurate reading, make sure the car is on a level surface.
Check the coolant level in the expansion bottle by looking at the side and seeing where the fluid lies in relation to the minimum and maximum markings. Don't check it by undoing the cap on the bottle or on the radiator, because if the engine is hot, you may be scalded by escaping coolant.
Another thing to remember is to make sure your car has sufficient fuel in it; certain parts of the MoT test such as the emissions tests involve running the engine and you don't want your car conking out halfway through.
Number plates
Will a cracked number plate fail an Mot? The answer is yes, possibly. Your car's number plates should be clean, undamaged and the lights around them working. Note also that if the letters or numbers are incorrectly spaced, perhaps to make a name or word, the car will fail the test. Certain 3D and 4D gel plates are illegal too and can make your car fail its MoT; so read our full guide to these types of number plate.
Lights and bulbs
All your car's lights must work correctly, so check them beforehand. You'll need to ask someone to help you check the indicators and brake lights. Don't forget to check main and dipped beams, too. Headlight bulbs are hard to replace, so ask the garage if they'd be kind enough to change a blown one before the test.
To check headlight alignment, shine the dipped lights at a garage door or wall, ensuring the beam doesn't appear excessively low or high set on either side. Problems with lights and reflectors account for 19% of all MoT failures, making it the most common reason for not passing.
Brakes
We can become used to the way our brakes operate, so try to evaluate if there is any sponginess in the brake pedal or a feeling of the car pulling to one side when you brake. Both indicate problems and could spell an MoT failure, while excessive squealing while braking could be a sign that the pads are worn out and need replacing. Check your handbrake, too. If it needs a good yank to hold the car securely, this may incur a fail.
Windscreen chips and cracks
The rules governing windscreen damage are quite complex, but in brief, a chip that's larger than 10mm, either inside or 40mm outside the area the windscreen wipers clean, will trigger a fail.
Windscreen wipers and washers
Make sure your windscreen wipers have no cracks or splits and that they clean without smearing the glass. If the washer jets don't work, first check the washer fluid level, and if that's okay, use a paper clip to clear the nozzles of any debris.
Tyres
The tester will check the tyres for rips and cracks and the tread to make sure it's deep enough. On that subject, the legal minimum is 1.6mm (or about the depth of the rim of a 20p piece) across the middle of the tyre. Look for the small tread wear indicators placed at intervals between the tread. If the tyre is worn down to the same level, the car will fail. If it's close, the tester will indicate an advisory. If your car has a spare tyre, this also needs to be in good condition and inflated.
Seats
The tester will check that the driver's seat moves backwards and forwards, and that it locks into place securely once in position.
Seat belts
The tester will want to see that your car's seat belts are in good condition and that they lock securely and smoothly when pulled. They must also lock into their clasps easily and securely, as a loose buckle could be a serious safety concern.
Engine and emissions
Blue or black smoke from your car's exhaust is not a good sign and will probably mean a fail. But it's the smoke you can't see that the tester is equally interested in; they use specialist equipment to detect and measure emissions. Only regular servicing can safeguard against a failure in this area. A noisy exhaust probably means it's cracked or rusty and your car will fail for this, too. Your car can also fail its MoT if any part of its exhaust system appears to have been tampered with, such as removing or disabling emissions-reducing features like a Diesel Particulate Filter (DPF).
Horn
If it doesn't work, your car will fail the MoT test.
Bodywork
Body corrosion is one thing, but if the tester finds rust within 12cm of an area of 'structural importance' (this includes a seatbelt or suspension mounting), they'll fail the car.
Bonnet, boot and door catches
If your car's door handles, boot and bonnet releases are sticky, try oiling them before the test, since they could spell a fail if they don't work properly.
Battery and electrics
All your car's self-diagnostic lights should come on when you start the car, before then going out. If one stays on, there's a problem in that area of the car that could be serious enough to trigger a fail and you should take a look at our top 5 causes of amber engine warning light.
Neat and tidy
Remove anything such as an air freshener dangling from the rear-view mirror, since the tester may think it obscures your vision. Clean your car, too, since if it's too dirty a tester can refuse to evaluate it.
Looking for a new car that you can depend on? Check out our list of the top 10 most reliable cars