How to check and top up your engine oil
Engine oil should never be ignored. Let us show you how to check and top up your car's oil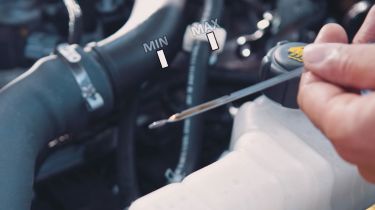 If you drive a petrol or diesel car, you'll need to make sure your engine oil is topped up as it's vital to keeping your engine running smoothly. You can check and top up your engine oil yourself, and learning to do so is an essential skill for any motorist.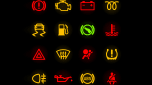 Car dashboard warning lights: the complete guide
Don't feel daunted by the prospect of checking or topping up your oil as it's a simple process. It's especially important to check your oil before heading off on a long drive, as it's paramount that the engine is well-oiled to run smoothly for long periods of time. An oil check should only take around five minutes, but will help your car perform correctly, and could even prevent a breakdown. In the worst case scenario, a lack of engine oil can cause serious damage to the engine.
When you check the oil you want to make sure it looks in good condition and that there's enough of it. Here's our guide to checking your engine oil and topping it up when it's low.
How to check your car's engine oil
Firstly, get some kitchen roll or a clean piece of cloth ready. Make sure your car is parked on a level, flat surface and that the engine is cool. You shouldn't check your oil level when the engine is hot as it will have expanded due to a higher temperature – this will give an inaccurate reading.
Open the bonnet and locate the car's dipstick – this is usually a long, thin piece of metal with a yellow or orange handle. It should be easily accessible and close to the engine.
Gently pull out the dipstick, while taking car not to flick oil over the engine or yourself. Wipe it with the kitchen roll or cloth, then replace it – this is to give you a clean level reading. Pull it out one more time.
The dipstick will have minimum and maximum marks on the end. A healthy engine should have oil on the dipstick at a point between the two – preferably towards maximum.
Check the colour of the oil. It should be golden in a petrol car – if it's dark or black, it's getting old so consider getting an oil change.
Once you've checked the oil, reinsert the dipstick and ensure it's firmly inserted back in the engine.
How to top up your oil
It's crucial you use the correct oil for your engine. Your local dealer or car spares shop will be able to supply you with the best oil for your car.
Topping up is simple. Ensuring the engine is cool, unscrew the oil cap which will be located on top of your engine. If you're unsure, speak to your local dealer or check your car's handbook.
Using a funnel, pour in a small amount of oil, giving it time to drain into the engine. Check the dipstick for the level. Need more? Repeat the process, remembering to add small amounts and then checking the dipstick each time.
Take care not to overfill – too much oil can be just as bad as too little, and could result in engine damage.
How often should you top up your engine oil?
You should check your car's oil at least once a month and before long drives. Check it has the right amount and that it's not too dark in colour if your car has a petrol engine. You should top up the oil when needed, but every car has different service intervals for when it needs an oil change. You should check your car's manual to see when it's due for a complete change, along with the oil filter. 
Partnership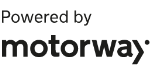 Need to sell your car?
Find your best offer from over 5,000+ dealers. It's that easy.
Check out our guide on how to perform an oil and filter change on your car.
Car care made simple