What is traffic jam assist?
We break down the benefits of traffic jam assist to explain whether it's right for you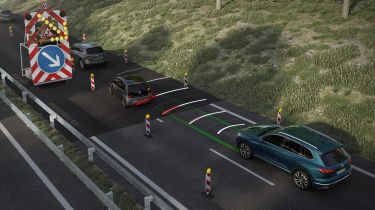 Anyone that spends a lot of time on the motorway understands the gruelling monotony of bumper-to-bumper traffic in rush hour. Constantly having to repeatedly inch forward and then brake can be tiresome - especially over an extended period of time. However, recent innovations in driver assistance technology have created a solution which can take the strain off weary motorists.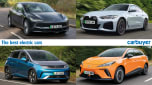 Top 10 best electric cars 2023
Traffic Jam Assist is an extension of adaptive cruise control which is designed to autonomously accelerate and brake in low-speed traffic, all while remaining in-lane and maintaining a safe distance from the car in front. This means that you can take your feet off the pedals and let the car do all the heavy lifting. But how does it work?
How does traffic jam assist work?
Traffic jam assist combines adaptive cruise control and automatic stop-and-go functionality, by using a variety of sensors mounted around the exterior of the car. These activate when travelling at low speeds and scan the road around you for vehicles and other road users. The car can then take control by braking and accelerating to maintain a safe distance from the car in front - all without you needing to touch the pedals. Some systems are also able to steer and keep you in lane, providing that the driver is paying attention and/or has a grip of the steering wheel. This is so the driver can intervene if necessary as it is important to remember that this system is not infallible.
Unlike adaptive cruise control, traffic jam assist typically only works at low speeds - usually at up to 40mph. Once you surpass this threshold, your car's cruise control will once again kick in and you will have to retake control of the steering.
Due to UK road safety laws, traffic jam assist is exclusively reserved for the motorway - meaning that you will not be able to use it in town centre traffic. It is also only available for cars with an automatic gearbox as the car's ability to control the clutch and change gears itself is lost with a manual. 
Is traffic jam assist worth it?
Traffic jam assist is a great feature if you frequently find yourself stuck in motorway traffic. When specifying a new car, this function is usually paired with adaptive cruise control, or as part of a wider 'driver assistance' package. Traffic jam assist is available on a variety of models from different manufacturers such as BMW, Volkswagen, Honda and Skoda, to name but a few. While some high-end cars such as the Audi A8 may get it as standard, expect to pay around £500 for an adaptive cruise control system with traffic jam assist. However, many cars only offer this system as part of an expensive package which can cost more than £1,000 extra.
Whether you should invest in traffic jam assist really depends on how you intend to use your new car. If you have a long daily commute that is frequently impeded by slow-moving traffic jams, then this system can be invaluable in making your journey less tiresome. However, if you spend most of your time around town, you won't be able to reap the benefits of its relatively high cost. Therefore, we recommend you pass on this feature and save some cash.
Partnership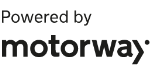 Need to sell your car?
Find your best offer from over 5,000+ dealers. It's that easy.
Looking for a car that's easy to drive on your commute? Check out our list of the top 10 best motorway cars
Car safety made simple