Tesla Autopilot and Full Self-Driving explained
What is Tesla Autopilot? How much does it cost in the UK, and are self-driving cars safe?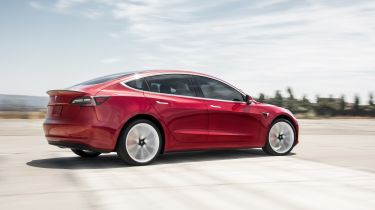 It's hard to know when fully self-driving cars will be available. The dream of a completely autonomous car that drives itself, perhaps on a long and boring motorway journey or when there are emails and messages on our phones to deal with, is not yet a reality.
Self-driving cars have been in development for a while, and Tesla is at the forefront of this effort. Tesla Autopilot is included as standard in the UK but you can also pay for 'Enhanced Autopilot' and 'Full Self-Driving Capability' which gives you more advanced features and access to beta software updates (updates that are still in the testing stage.) However, it's vital to remember that Tesla Autopilot and Full Self-Driving are only driver assistance aids, and the driver needs to be alert at all times.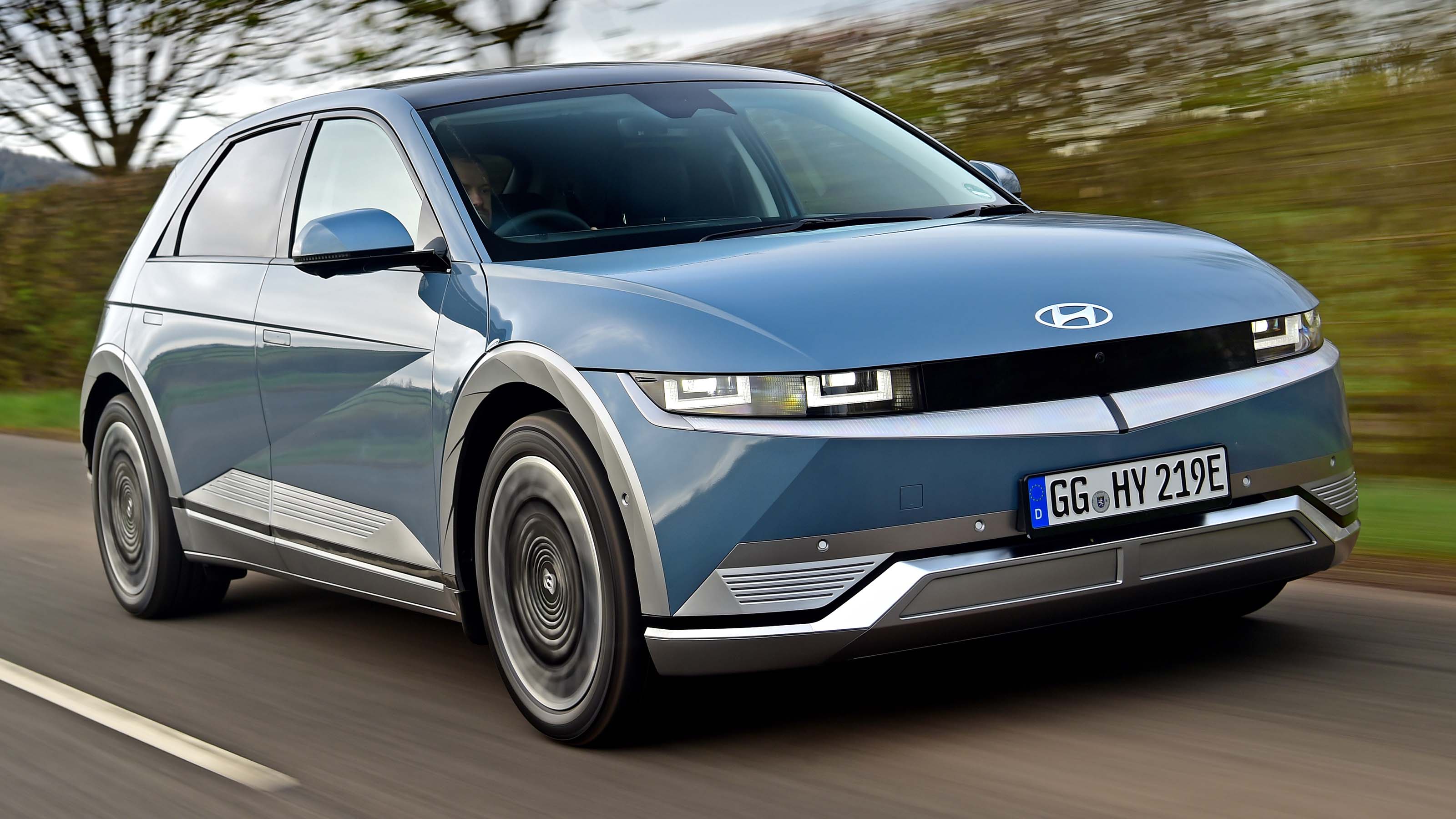 Top 10 best electric cars 2022
Tesla's name for the technology has been criticised for being misleading because it's dangerous to think that Tesla cars are fully autonomous. Self-driving technology isn't yet able to deal with every scenario and road layout you may encounter as a driver. Tesla had to pull some of its beta updates in October 2021 due to bugs allegedly causing some cars to erroneously detect non-existent vehicles up ahead, with potentially dangerous consequences.
The UK's laws are another sticking point; in 2021, the UK government announced that drivers of some cars would be allowed to take their hands off the wheel while using Automated Lane-Keeping Systems up to a maximum of 37mph. Otherwise, attempting to let your car 'drive itself' is illegal.
Tesla Autopilot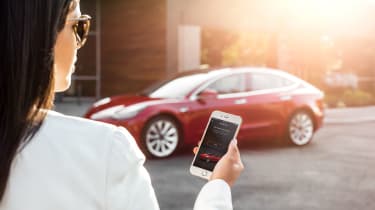 Tesla's basic Autopilot system consists of adaptive cruise control, emergency braking, blind-spot monitoring and lane-keeping assistance. The car can keep in its lane on the motorway, adapt its speed to match the vehicle in front and avoid causing a collision, but no more than that.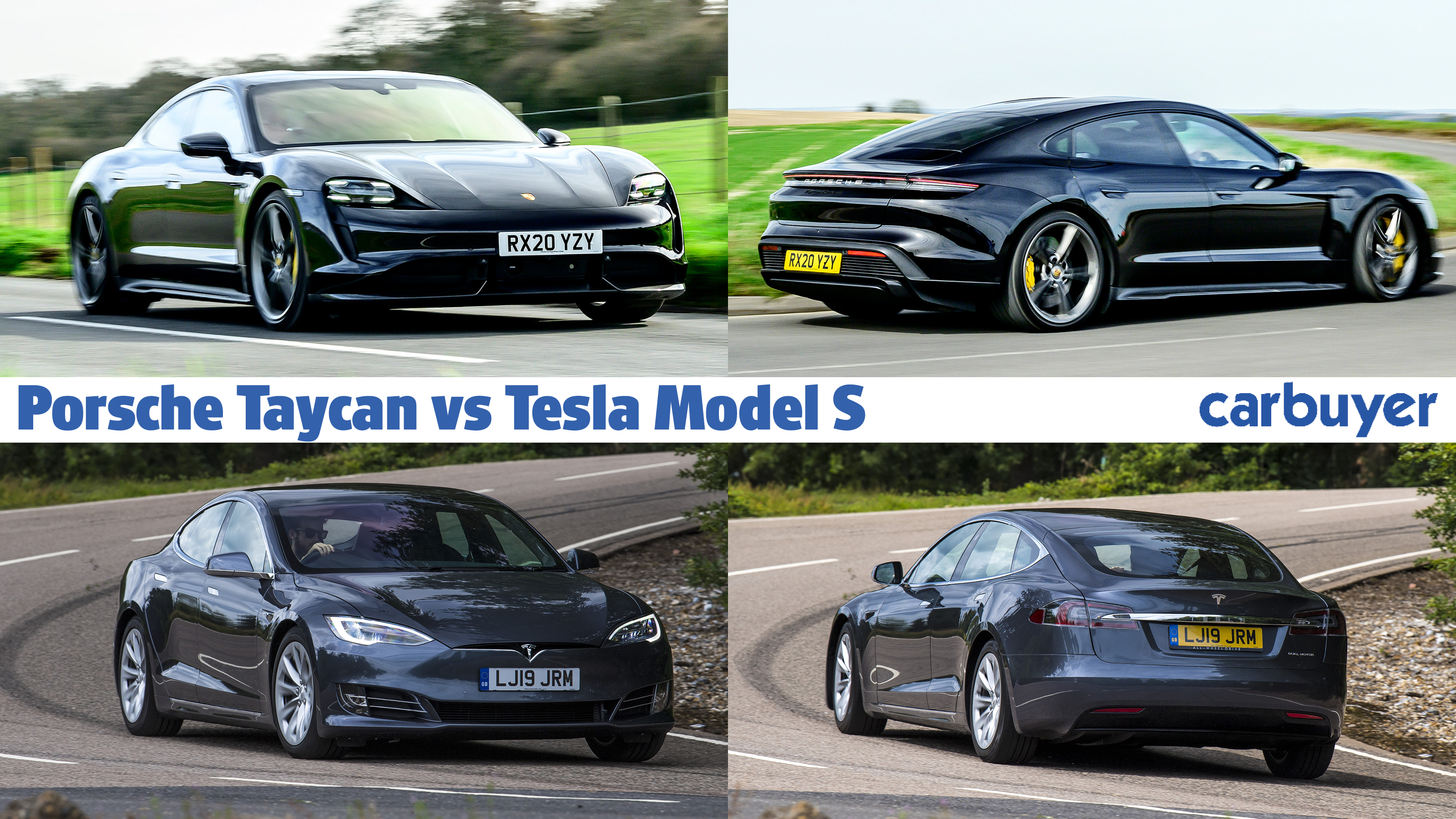 Porsche Taycan vs Tesla Model S: rivals comparison
Enhanced Autopilot
Enhanced Autopilot adds the ability to change lanes automatically, using the car's sensors to note where surrounding cars are and the speeds they're travelling at. It also includes an 'Autopark' function that enables the car to park itself, although official guidance says to override the system if needed by grabbing the steering wheel, meaning you should be inside the car at the time.
The 'Summon' feature is also an interesting addition, allowing you to press a button on the key fob to move your Tesla forward or backward out of a parking space. 'Smart Summon' takes this further, allowing the car to drive slowly around a car park to collect you at a determined point, for example at a supermarket entrance while you're shielding from the rain. However, UK laws state that you should be no more than six metres away from the car when using this feature, and you could still be responsible if it causes an accident.
Full Self-Driving Capability
Cars equipped with the Full Self-Driving Capability package come with everything offered by 'Autopilot' and 'Enhanced Autopilot' but also have traffic light and stop sign recognition. Be aware that this feature is in the 'beta' stage, meaning it's still awaiting improvements. Tesla warns that your car may not stop for every traffic signal at this stage and you must be ready to intervene.
'Autosteer' will also be included in a future update; this is a feature that will allow its cars to steer themselves on city streets (even if current legislation in many countries won't allow you to use it). Self-driving systems that function in town as well on the motorway are one of the final steps in creating cars that can completely drive themselves.
Before buying or driving a Tesla with Autopilot in the UK, read up on exactly what the car can do and in which situations it works. After all, there have been a number of high-profile Tesla Autopilot crashes, some of them fatal.
Tesla Autopilot, Enhanced Autopilot and Full Self-Driving pricing
Basic Autopilot is fitted as standard on Tesla Model 3, Tesla Model S and Tesla Model X cars, while at the time of writing the Enhanced Autopilot package costs £3,400 and the Full Self-Driving package costs £6,800. Adding the latter will substantially increase the price of your Tesla, and with the features still in the developmental 'beta' stage or yet to be released, it may not be worth it.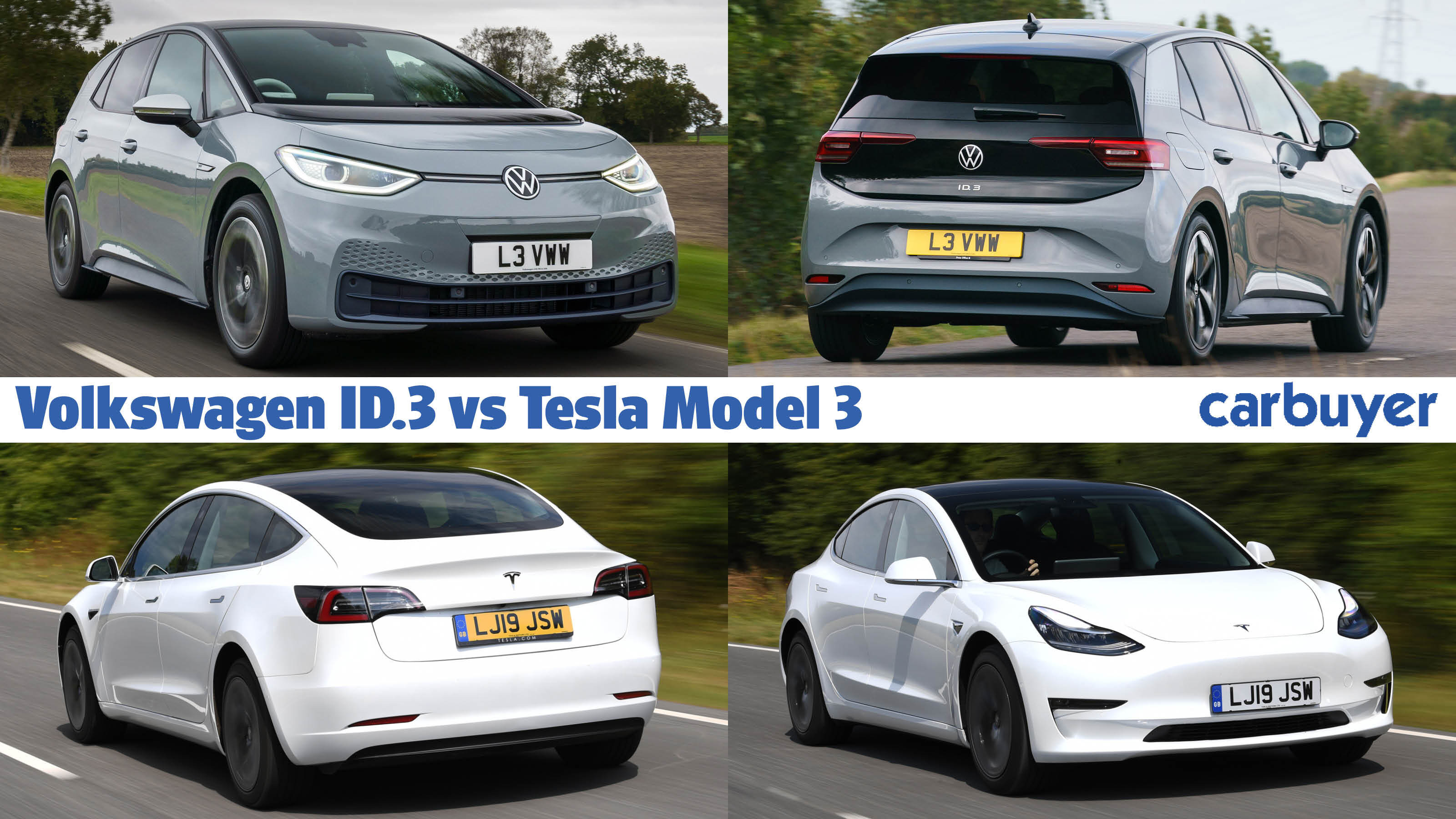 New Volkswagen ID.3 vs Tesla Model 3: rivals comparison
What do Tesla rivals offer?
Rivals tend to charge much less for the same features in most cases.Volkswagen offers Travel Assist, Park Assist and Traffic Jam Assist functions for about £1,500 all-in (and they're standard on high-end versions of some models), while Hyundai's Highway-Drive Assist and Lane-Following Assist are fitted on top-spec Tucson models for no extra cost.
Is Tesla Autopilot safe?
The race to fully self-driving cars is well and truly on, with companies such as Waymo even operating autonomous taxi fleets in certain parts of America. These companies, including Tesla, have racked up billions of miles in testing to try and ensure that their cars can handle every eventuality they may face.
The important thing to note is that Tesla's Autopilot system is safe as long as you use it within its capabilities. You need to stay alert and in the driver's seat, and remember that you may need to take over at a moment's notice. It should only be used on the motorway.
Read the latest on Tesla here, including the 2022 Tesla Model S Plaid.