Tesla Model 3 saloon review
"The Tesla Model 3 is an electric car that takes on the establishment with its long range and cutting-edge tech"
Pros
Excellent range
Huge performance
Impressive features
Cons
Build quality concerns
Can get expensive
Supply issues
The Tesla Model 3 isn't the first electric saloon car from the American firm, but it is the first affordable car made by the brand – unlike the pricey Model S, the Model 3 is aimed at a wide range of customers and rivals include the BMW 3 Series, Audi A4, Jaguar XE and Alfa Romeo Giulia.
The Model 3 is pricier than the Nissan Leaf and Hyundai Kona Electric, but cheaper than the Jaguar I-Pace – it's much closer to the Polestar 2 on price and ethos; both are new brands using minimalist interiors and cutting-edge in-car tech to win over customers.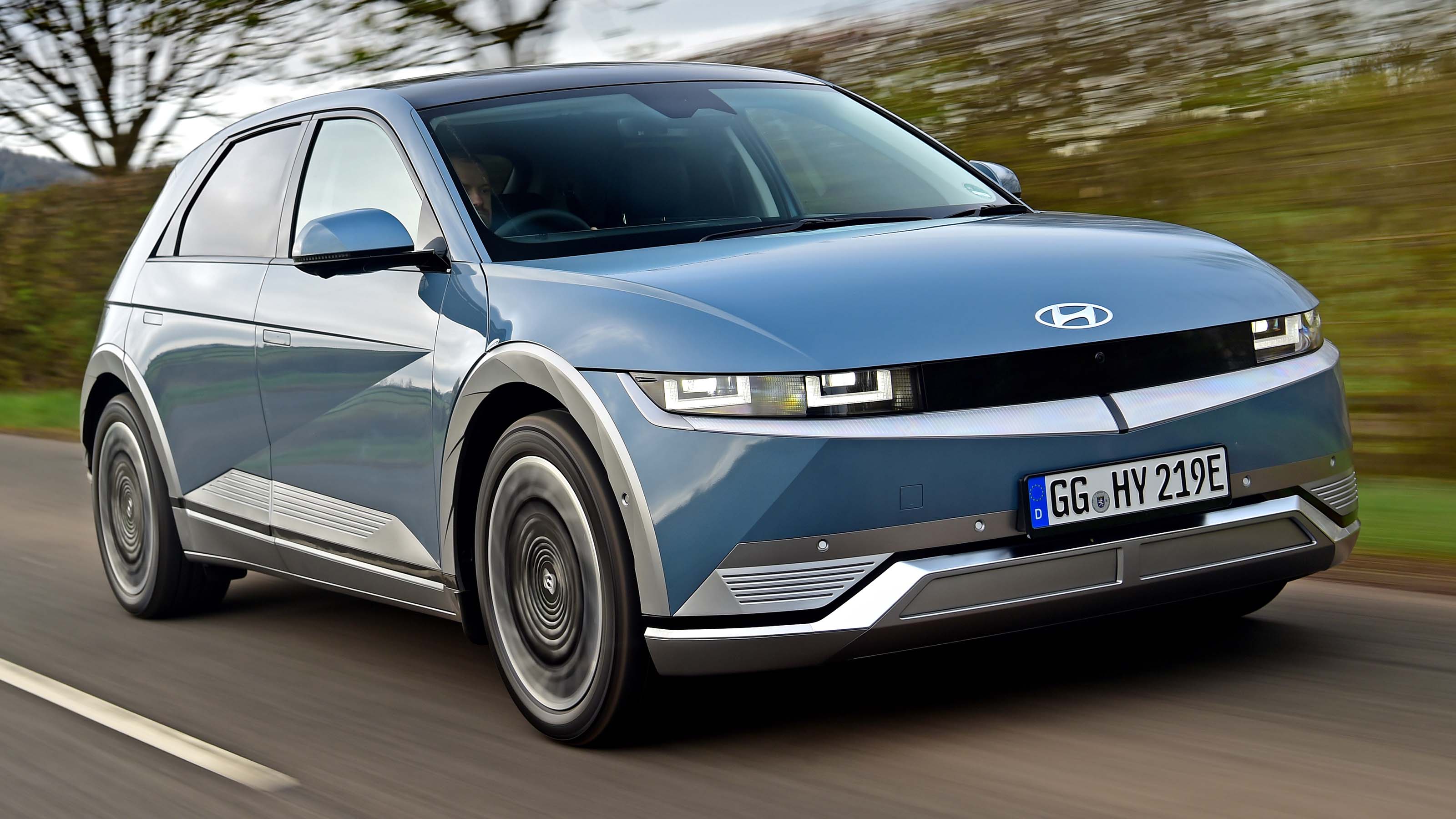 Top 10 best electric cars 2022
The Model 3 is clearly related to the Model S that came before, but as it's smaller the design is a little different. The lack of an engine means the design incorporates a short bonnet and a large rear window, and the front and rear boots are roomy. The Model 3 is a tech-lover's delight, with clever features such as a self-adjusting air vent and the ability to use your phone as a key.
There was a small update in 2021, which changed some of the exterior and exterior trim; a new smartphone wireless charging tray was added and the black trim inside has switched to a more classy grey colour. A powered boot lid was also added.
The single-motor entry-level model is simply called 'Model 3,' with a 305-mile range and a 0-60mph sprint figure of 5.8 seconds. Next in the line-up is the Long Range version, which has an impressive 374-mile range and goes from 0-60mph in 4.2 seconds, thanks to its four-wheel-drive layout. The top-spec Performance model lives up to its name: 0-60mph takes 3.1 seconds and it has a 340-mile range.
The Model 3 drives in near-silence but is also fast and exciting, with excellent grip and minimal body roll in the corners despite its heavy weight. It's mostly comfortable over bumps – although the entry-level car is more comfortable than the more focused Performance version.
On long trips, the Model 3 can be topped up using Tesla's well established Supercharger network (although you will have to pay) or - for the first time in a Tesla - via any other charging network that's compatible with its CCS charging port. Fast-charging to 80% can take as little as 30 minutes, while a full home charge takes just under 12 hours.
While there have been some build quality issues, there are no such worries when it comes to safety. Having crash-tested the Model 3, Euro NCAP awarded it the maximum five-star score, with the highest score of any car tested to that date in the safety assist category.
The Tesla Model 3 has garnered more attention than any other car in recent history, and it seems the hype was worth it. With an excellent driving range, stunning performance and lots of clever features, the Model 3 is in a prime position to steal customers, and not just from direct rivals such as the BMW 330e plug-in hybrid. Even the Polestar 2 is slightly slower and can't match the Tesla's range, although some may prefer the Polestar's styling and build quality.