Top 10 best cars with panoramic sunroofs 2023
Putting a hole in the roof can add a real feeling of light and warmth to a car's interior. Here's our rundown of the best panoramic sunroofs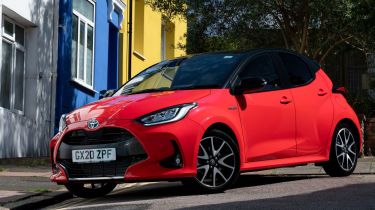 Back in the day, if a car had a sunroof it would be a small flap above the heads of those in the front, which popped open or slid back. Its purpose was to allow a bit of extra fresh air to come in, without the noisy turbulence you get when you open a window at speed.
It was once a must-have feature and something of a status symbol, but its popularity started to wane during the 1990s as air-conditioning began to gain a foothold. By the turn of the millennium, air-conditioning was no longer a novelty and the humble sunroof largely faded from options lists.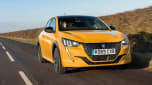 Top 10 best car interiors 2022
It wasn't long until the sunroof was reinvented, however. As technology improved, it became possible to devote ever-larger areas of a car's roof to increasingly bigger sunroofs – and before long, the panoramic sunroof had arrived. They vary from fixed solid glass panels that allow natural light to flood the interior, to retractable glass screens that truly let the outside in.
Today, you can choose a panoramic roof on cars at many price levels, and each has its own spin on the design, with fabric, fixed and opening types available. 
The advantages of a panoramic roof quickly become clear the moment you step in the car. The added light and views can really make a panoramic roof worth the extra, although some of our choices get a glass roof as standard.
Here's our list of 10 of the best cars with a panoramic sunroof on sale today:
Thanks to a striking redesign in 2020, the new Toyota Yaris is one of the classiest small hatchbacks on the market. Being a new Toyota, buyers get the brand's fuel-saving hybrid technology as standard and latest safety equipment. Its 1.5-litre petrol engine and electric motor setup mean the Yaris can run on pure-electric power up to 80% of the time around town, enabling a combined fuel consumption of up to 68.9mpg.
On Design and Excel trims, the Yaris can be specced with a fixed panoramic sunroof for £495. While that may seem pricey, it's actually quite cheap in comparison to other brand offerings, and since the Yaris already comes equipped with alloy wheels, a reversing camera, automatic lights and a central touchscreen infotainment system with Apple CarPlay and Android Auto connectivity as standard, the sunroof is likely to be the only option you need. The blind is manually operated and, when fully retracted, makes the family hatchback feel surprisingly airy.
The BMW X5 is a large luxury SUV that combines performance and interior space. Car buyers that need extra seats can option the X5 as a 7-seater, which keeps the split tailgate to make loading heavy objects into the boot easier. The X5 is still available with a diesel option for high mileage drivers, but the petrol engine is also pretty good on fuel. Our pick of the range is the excellent plug-in hybrid.
The BMW X5 got a space on our list because its optional 'Sky Lounge' panoramic sunroof adds an LED illumination that can mimic stars at night. You can also option Laser headlights that have the ability to illuminate as far as a third of a mile ahead.
The Volkswagen ID.5 is the coupe version of the Volkswagen ID.4, offering the style of a coupe with the practicality of an SUV. As with all of VW's ID range, the ID.5 is an all-electric car that has low running costs and a whisper-quiet powertrain. The ID.5 has a range of up to 300 miles and is available in a variety of trims – from the entry-level Pro model, to a hot GTX model that shares running gear with the Skoda Enyaq iV Coupe vRS.
Partnership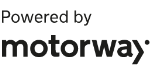 Need to sell your car?
Find your best offer from over 5,000+ dealers. It's that easy.
A panoramic roof is standard on the ID.5 and covers nearly the entire roof section of the vehicle, maximising light in the cabin. Don't worry about it getting too hot in the summer though, the glass is tinted to manage temperature. There is also voice control; asking the ID.5 via its voice activation system to "show me the stars", opens the blinds.
The Peugeot 208 is a popular hatchback in both petrol and diesel form, but the e-208 impressed us the most with its low running costs and upmarket interior. Although the e-208 isn't as fast as some EVs on the market, it feels powerful compared to others in its class and picks up speed instantly, making it great for getting out at a busy junction or when passing slow-moving traffic. Even better, with a 245-mile range, most drivers will only need to top up the batteries every few days or before a long drive.
Peugeot made huge improvements to interior quality when launching the current generation 208, and the panoramic roof compliments the premium materials and hi-end technology. The dark tint to the glass provides a contrasting black roof when looked at from the outside, while from the inside it gives a fantastic view of the sky above. That tint fights off high temperatures well, so you shouldn't boil in the summer sun.
Having been launched as a pioneering electric car back in 2017, it's no surprise that the Tesla Model 3 is unique in its offering. Instead of donning a basic sunroof, its panoramic windscreen curves fluently into the roofline, creating one large panel that provides greater visibility and means the Tesla has a lighter cabin than pretty much any other car you can buy. This does mean it's fixed and cannot be opened, however, but it is standard, so you won't need to part with any additional money to have this feature.
The Tesla Model 3 is the most affordable all-electric car in the brand's line-up. There are three versions of the car available, starting with the Standard Range Plus in rear-wheel drive form. On a full charge, it can manage 267 miles of range and can sprint from 0-60mph in 5.3 seconds. The mid-range and top tier Long Range and Performance models have two motors instead of one, which means they can manage 360 and 352 miles of range respectively, with the latter's 0-60mph sprint reduced to just 3.1 seconds.
Volkswagen's Tiguan is a popular small SUV amongst British drivers. It's available with a variety of petrol and diesel engines producing between 128bhp and 242bhp. These units can be linked to both manual and automatic gearboxes and power can be sent to the front or all four wheels. The German carmaker has also recently introduced a four-wheel drive R model, which is powered by a 2.0-litre petrol turbo engine and produces a punchier 316bhp.
In terms of equipment, all variants are well-specced as standard, featuring an eight-inch touchscreen infotainment system with Apple CarPlay and Android Auto connectivity, DAB radio and Bluetooth. Range-topping Elegance models get a panoramic sunroof as standard, but this is an optional extra across the rest of the range, costing £1,270. It opens, too – tilting and sliding depending on your preference. It's also programmed to close in the event of a collision.
The latest Mercedes E-Class Coupe is a far more elegant machine than its predecessor, trading the former's bulky, sharp edges for a streamlined, fluid look – like that of the larger Mercedes S-Class Coupe. You can also choose a Mercedes E-Class Convertible, but adding the panoramic roof option to a Coupe version will give you a great taste of open-air motoring without incurring the expense or inconvenience of a folding fabric roof.
The E-Class Coupe has a gloriously high-tech interior, especially if you go for the twin 12.3-inch displays that help you make the very most of Mercedes' COMAND navigation system. The E-Class Coupe has a virtually endless options list, but this means you can tailor a car to your exact taste. And if the price tag starts to run away from you, at least the economical E 220d's 2.0-litre diesel engine will help you claw some money back with low running costs.
The Skoda Octavia has become something of a default answer to the question "can you suggest a good family car?" In both hatchback and estate form, it offers heaps of space for both passengers and luggage alike and you get plenty of bang for your buck. The estate, unsurprisingly boasts the bigger boot space, totalling at an impressive 610 litres, or 1,740 litres with the rear seats folded. It's also the only version of the two that can be specced with a panoramic sunroof; but it's not cheap.
The glass roof will cost you an additional £1,175 regardless of the trim you choose but, if having a light and breezy cabin is important to you, then it's likely a worthy one-off price to pay; the panoramic sunroof extends almost the entire length of the car.
The Range Rover Evoque is one of the most luxurious SUVs available, so it's no surprise that the new model, like its predecessor, is offered with a panoramic sunroof. But unless you opt for the range-topping models, it's an expensive optional extra.
That sunroof is available on all trim levels, but only standard on Autobiography and HST trims. Buyers have a choice as to which type they want on the new model, too, and this will have an impact on how much additional cash they spend on it. A fixed sunroof, which was all that was available on the old model, is standard on the latest Autobiography variant, but will cost £1,150 on all other models, while a sliding roof is standard on the HST, but a pricey £1,600 across the rest of the range.
That said, if you can afford it, a sunroof is certainly worth having. Rear-seat passengers in particular will really benefit from the amount of light it lets into the cabin.
The Porsche Taycan is one of the most compelling EVs on sale and has quickly found strong demand from car buyers that want to transition to an electric car but retain the characteristics of a sportier petrol model. We were impressed, although not surprised, by the high standard of the interior and performance available. We previously awarded the Porsche Taycan our Best Large Company Car and it has since become one of our favourite all-electric cars to drive.
The Panoramic roof is an optional feature on most Taycan models, costing around £3,500. That may sound like an expensive addition to an already expensive car, but Porsche has gone a bit further than just a standard panoramic roof, with a frosting feature that can make the glass opaque to keep out the hot sun on a summer's day.
Click here to read about the Best-looking cars and Best cars for cyclists and bikes.
10 best cars with panoramic sunroofs