Mercedes E-Class Coupe
"The latest Mercedes E-Class Coupe is more stylish – and more practical – than ever"
Pros
Long-distance comfort
Beautiful interior
Elegant looks
Cons
Limited engine choice
Not the sharpest to drive
Restricted rear headroom
Whereas the Mercedes E-Class saloon is all about providing space and comfort for all the family, its coupe sister is far more focused on indulgence. It seeks to look rather more exclusive and classy, with enough visual prestige to attract buyers away from the cars like the Audi A7, as well as high-spec versions of the Audi A5 Coupe. The E-Class range was facelifted in 2020 with an upturned grille, reshaped headlights and interior upgrades.
Released not long after the facelifted E-Class saloon, the E-Class Coupe has far more sculpted looks, and you wouldn't know that the two cars shared much of their structure without being told. While the saloon has an elegant yet straightforward style, the coupe has far more curvature to its flanks, with a feature line that gives it a dynamic look.
The twin power bulges on the bonnet are a familiar Mercedes design cue that hint towards some muscular engines – and the E-Class Coupe doesn't disappoint on that count. Even the entry-level 2.0-litre E220d diesel pushes out 191bhp but the E400d, with its 3.0-litre six-cylinder diesel, produces 325bhp, a huge amount of pulling power and is one of the best diesel engines we've ever driven. There are three petrol variants: a 2.0-litre E300 that produces 254bhp, an E450 4MATIC with 362bhp and the Mercedes-AMG E53 mild hybrid, which also has four-wheel drive to go with its 429bhp 3.0-litre six-cylinder petrol engine.
All engines are fairly economical for their power. High-mileage drivers will also enjoy the way the E-Class Coupe rides – despite its sporty looks, it absorbs motorway bumps with grace and is very comfortable on long journeys. With the optional air suspension system, it's remarkably smooth on potholed urban roads, too. But, a hefty weight means the E-Class isn't quite as sporty as you may expect, leaning in corners and with steering not quite as sharp as keen drivers would like.
The E-Class saloon impressed with its classy, high-tech interior and the coupe offers the same first-rate passenger environment. Material quality is top-notch and everything is superbly screwed together. There's an impressive amount of space inside and the rear seats can comfortably take fully grown adults – not always a given in this size of coupe – even if getting in the back is a bit of a pain.
There's no shortage of technology, either, with new augmented reality sat nav standard on all models, as well as heated, power-adjustable seats, DAB radio, Parktronic and climate control. The latter is less appealing than the way the whole window area slides down with no pillars or frames to interrupt the view out – or the summer air coming in.
The Mercedes E-Class Coupe hasn't always been the sharpest car to drive and the latest delivers few outright thrills, but is more than capable of entertaining its driver without compromising comfort. Safety is never in doubt, either – there's a long list of crash-avoidance and impact-reduction technology in case the worst should happen.
Mercedes' reputation for build quality amongst its customers gives little cause for concern and although its cars are expensive, their desirable image means good used values. All told, the Mercedes E-Class Coupe looks as attractive on the balance sheet as it does in the metal, particularly in E220 d guise, which is our top pick for its blend of performance and economy.
MPG, running costs & CO2
The E-Class Coupe looks good in the metal and on a spreadsheet
By far the greatest cost associated with E-Class Coupe ownership will be buying it in the first place – and even its intimidating list price doesn't look all that bad when you factor in its high likely residual values.
Partnership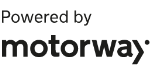 Need to sell your car?
Find your best offer from over 5,000+ dealers. It's that easy.
Everyday running costs look reasonable, too, particularly if you choose the strong yet frugal E220 diesel that opens the range. It offers economy of up to 47.8mpg and CO2 emissions of 153g/km. This makes it the best option in the range as a company car, sitting in the 34% BiK bracket. Choosing any other engine or adding four-wheel drive increases BiK tax to the top 37% tier. The four-wheel drive E400 d claims official economy of up to 39.2mpg, which is impressive given the power on offer. We actually managed 43mpg when we took the car on a long motorway run.
The three petrol engines that are part of the core engine range will be of interest to private owners who cover fewer than 12,000 miles or so a year, although even these are impressively thrifty for the power on tap. The 2.0-litre E300 produces 254bhp and returns 35.3mpg with CO2 emissions of 180g/km. The E450 4MATIC still manages up to 32mpg despite its meaty 362bhp but CO2 emissions rise to 202g/km. The sporty Mercedes-AMG E53 produces 429bhp and claims 30mpg.
All models will require a service every year or 15,000 miles and Mercedes offers a variety of service plan options to suit your average mileage needs. The warranty is active for three years, has no upper mileage restriction, and can be extended at extra cost.
Engines, drive & performance
Plenty of power, but you can feel this is a heavy car
The Mercedes E-Class Coupe has always been much more about comfortable high-speed motoring than flat-out cornering excitement and the same is true of the latest version. However, although relaxing, fuss-free progress is still the main focus, Mercedes has taken considerable pains to ensure the driver doesn't get bored.
The only disappointment is that the coupe is actually slightly heavier than the saloon it shares much of its structure with – and this hurts its agility. You'd only notice if you tested the two back-to-back, though, and it's not exactly a huge difference. The coupe is still an enjoyable car to drive, with precise and nicely weighted steering, but you can feel the weight of the car roll around when you change direction quickly.
Very few will be disappointed by the performance on offer, even from the entry-level engine; the 191bhp E220d gives you a 0-62mph time of 7.4 seconds and effortless overtaking capability. Move up to the 325bhp E400 d and the 0-62mph time is reduced to 5.3 seconds, plus there's a truly gargantuan level of pulling power, making it a contender for the best diesel engine on sale right now.
The E300 uses a 2.0-litre four-cylinder petrol engine that generates 254bhp and gets the car from 0-62mph in 6.4 seconds. That's plenty of pace and power for the majority of customers, but there's also the E450 4MATIC, which has a 362bhp 3.0-litre six-cylinder petrol engine for a 0-62mph time of five seconds exactly. Those looking for a truly dramatic turn of speed will want to consider the Mercedes-AMG E53 petrol model. It has a twin-turbo 3.0-litre six-cylinder petrol engine that produces 429bhp and gets the car from 0-62mph in 4.4 seconds. It too comes with Mercedes' 4MATIC four-wheel drive system.
Interior & comfort
The E-Class Coupe impresses with top-class materials and space-age technology
Travel blindfolded in an E-Class Coupe and you'll be struck by how quiet the car is. There's little noise either from the road, wind, or – impressively – the diesel engine. Take off the blindfold and you'd realise just how luxurious your surroundings are. There are plenty of plastics used, but all are soft to the touch and you'll never hear a creak from the trim.
Eyes are drawn to handsome details like the metal 'turbine' air vents, although these turn out to be disappointingly ineffective at delivering airflow. The wood trim in our car looked convincing, though, and lifted the interior ambience still further, and we enjoyed the airy nature of the interior – especially with those frameless, pillarless windows slid down. A 2020 facelift also brought an impressive-looking new steering wheel, plus new driver assistance technology.
We drove the E-Class Coupe on steel and optional air suspension, both of which are impressively supple on the motorway, absorbing bumps and expansion joints before they can interrupt passengers' relaxation. The former is less impressive in an urban environment, though, where potholes and rough roads feel rather more jarring – but certainly no more so than in the E-Class' Audi A5 rival. With air suspension, city streets are tackled in a far less jerky manner.
Two 12.3-inch screens are now standard - one for media, sat nav and auxiliary functions, with touchscreen control, and the other replaces a normal instrument cluster. A new party trick is standard-fit augmented reality navigation, which uses a feed from the front-facing camera and overlays it with directions on-screen, in real time.
Because the E-Class Coupe range starts with the AMG Line Premium trim (one of the top trims on the E-Class saloon), there's a huge array of equipment as standard, including a powered tailgate, keyless entry and start, a 360-degree parking camera and LED headlights incorporating 84 individual diodes in each cluster. Alongside a much longer name, the AMG Line Night Edition Premium Plus gets bigger alloy wheels, a black styling pack, a panoramic sunroof, memory seats and a Burmester sound system.
Practicality & boot space
Although the front seats take priority, passengers and luggage aren't overlooked
While the previous generation of Mercedes E-Class Coupe was based on a platform shared with the old Mercedes C-Class, the latest car is more closely related to the E-Class saloon. This inevitably means it has grown a little – it's 123mm longer and 74mm wider. Fortunately, much of this expansion has translated into more interior room.
Thanks to a 113mm longer wheelbase (the distance between the front and rear axles) rear-seat passengers have been given 74mm more legroom than they had at their disposal in the previous model, and this enables fully grown adults to embark on long journeys without the prospect of claustrophobia setting in immediately, although the usual coupe caveat of restricted headroom still applies.
Getting in and out is easy thanks to front seats that whir electrically forwards, although they take a frustratingly long time to do so. Of course, those in the front have loads of space and there are storage opportunities in a spacious glovebox, centre bin with a sliding cover and sizeable door pockets.
A 425-litre boot offers more than enough space for a long weekend away, especially if you use soft luggage. Its shapely nature means a set of golf clubs will go in without trouble and if you really struggle, you can drop the rear seats to extend the boot further forwards.
Reliability & safety
The E-Class Coupe is full of hi-tech safety technology, although reliability is unproven
Despite a few niggles in recent years, Mercedes has largely retained a reputation for high quality and reliability. In our 2020 Driver Power owner satisfaction survey, the brand finished in a lowly 28th place out of 30 manufacturers - below all its premium rivals, and only ahead of Dacia and Vauxhall. The main reasons for its low position were poor scores for running costs, servicing in particular, noisy engines and unimpressive ride and handling. Mercedes scored well for interior design and build quality, and was only one place behind BMW, but 28th remains a poor result.
The previous generation of E-Class Coupe was never specifically tested for crash safety by Euro NCAP and it's likely that the same will be true of the latest version. However, the E-Class saloon was tested in 2016 and shares much of its structure with the Coupe, so its scores are likely to indicate how the coupe will hold up in a crash.
The saloon was awarded the maximum five stars, scoring 95% for adult occupant protection and 90% for how it kept children safe. Crash avoidance technology is plentiful, with autonomous emergency braking and adaptive cruise control, as well as a clever system called Steering Pilot, which will automatically correct your steering to stay in lane on the motorway.
Price, value for money & options
0