What is Mercedes 4MATIC?
Everything you need to know about the Mercedes 4MATIC all-wheel-drive system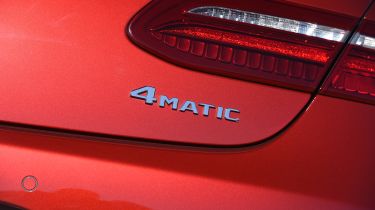 While the weather in the UK is typically relatively mild, that's not the case in mainland Europe where many drivers are confronted regularly by icy or snowy conditions. For that reason premium German manufacturer Mercedes now offers several of its models with 4MATIC all-wheel-drive, each offering improved grip and traction for performance and in treacherous conditions.
The Mercedes 4MATIC system is an optional all-wheel drive set-up designed primarily to increase the safety of passenger cars on the road, as opposed to providing the go-anywhere ability of a 4x4 system you'd find in a specialised off-roader such as the Land Rover Defender.
When coupled with other chassis and drivetrain developments the 4MATIC system can be part of an effective off-road set-up, as the GLE and GLC SUV models can demonstrate.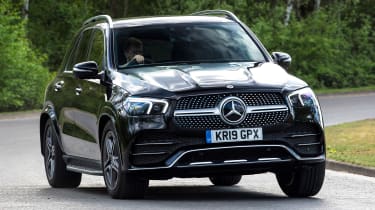 Mercedes' high-performance 4MATIC AMG models like the A45 hatchback and CLA 45 Coupe use their all-wheel-drive systems to generate ever faster 0-62mph times. While the 4MATIC brand doesn't have the sporting history of the rival Audi quattro system, with its spectacular rally car heritage. Both rival manufacturer set-ups are offered across a wide range of models, from (relatively) plodding diesels to high-performance super-saloons, and in most 4MATIC vs quattro comparison it would be hard to pick a clear winner on the drivetrain benefits alone.
The 4MATIC name has been around a while too, with Mercedes applying it to various all-wheel-drive systems since the late 1980s.
How does 4MATIC work?
All-wheel drive systems provide more traction by sending the engine's power to all four wheels instead of just the front or back axles, as in the case of front- or rear-wheel drive powertrains.
The Mercedes 4MATIC name has been applied to various systems over the years. They have technical differences, but all have been designed to provide maximum traction, grip and stability in cornering, by adjusting the amount of power that's distributed to each of the four wheels. In the latest versions of 4MATIC, traction is further controlled via the anti-lock braking system, which partially slows any wheel that the sensors determine is starting to slip and could cause a skid.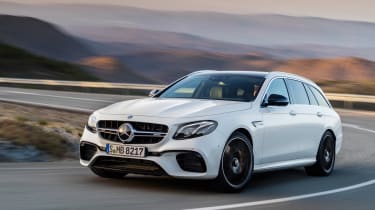 The E63 AMG gets 4MATIC+ which has a novel 'drift mode' setting that disconnects the front wheels entirely, temporarily transforming this high-performance model into a rear-wheel-drive car. This setup was designed for use in the safe confines of a racetrack allowing the rear end of the car to skid sideways as traction is lost due to the wheels being overpowered, a characteristic some drivers find entertaining.
Is 4MATIC worth having?
While 4MATIC makes a lot of sense on high-performance models in the UK, the truth is that most drivers of more mundane two-wheel-drive cars manage perfectly well on British roads and in our typical driving conditions. If you live in more remote highland areas or farming country where the roads are often muddy, then the 4MATIC benefits might appeal more to you, but otherwise, the added cost and higher finance payments could be off-putting.
Problems with 4MATIC
As with any all-wheel-drive car, the 4MATIC system adds weight, and as all four wheels are driven, it will inevitably use more fuel than a rear- or front-wheel drive model. Also, Mercedes-Benz's own website points out that in tricky conditions, it's your choice of tyres that ultimately make all the difference to how much grip you have to play with. In some cases choosing winter tyres could be a more cost-effective and useful option.
Which cars have 4MATIC?
You can now get 4x4 across most of the Mercedes line-up, so A-Class 4MATIC models sit in the showroom next to the E-Class 4MATIC and the GLS SUV. The 4MATIC option price over a standard two-wheel drive model tends to be around £1,500 at the lower end of the Mercedes line-up, while the range-topping SUVs like the GLS feature 4MATIC as standard.
Partnership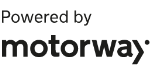 Need to sell your car?
Find your best offer from over 5,000+ dealers. It's that easy.
Do you want to know more about the technology of the current Mercedes model range? Why not read our in-depth explainer about the Mercedes MBUX infotainment system.