Mercedes GLC SUV review
"Just like its smaller sibling, the C-Class, the Mercedes GLC excels in almost every area and is a superb choice for company car buyers"
Pros
Slick infotainment system
Class-leading plug-in hybrids
Spacious boot
Cons
Mercedes reliability a concern
Some features not available in UK
Expensive
Verdict - is the Mercedes GLC a good car?
If the state of the modern car market teaches us anything, it's that UK car buyers love SUVs and cars from premium brands such as Mercedes-Benz; the latest Mercedes GLC falls into both of these categories. The mid-size SUV combines a luxurious interior with the latest technology and a dynamic driving experience to become one of the most appealing cars currently on sale.
Mercedes GLC models, specs and alternatives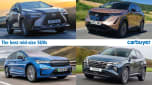 Top 10 best mid-size SUVs 2023
The GLC first arrived on the UK market in 2016 and has long been a rival for other premium mid-size SUVs such as the BMW X3, Audi Q5 and Jaguar F-Pace. Underneath its fashionable 4x4 exterior, the GLC shares many of its parts with the Mercedes C-Class executive saloon and offers a more cosseting and stylish approach than its sportier and subtler rivals. 
Now in its second generation, the Mercedes GLC is based on the latest iteration of the C-Class and thus shares many of the benefits that car brings; while the exterior can be dismissed as an evolution of the outgoing model (a sharper front-end look and new taillights will distinguish this car from older GLC examples), more drastic changes have been made on the inside and under the metal.
Stepping into the GLC you'll be greeted by one of the most hi-tech cabins in the class. All models benefit from Merc's latest MBUX infotainment system which features a large portrait-style touchscreen and has been passed down from the range-topping S-Class limousine. 
Perhaps more impressive are the mechanical changes for the new model. The second-generation GLC sits on the latest version of Mercedes' MRA architecture which also underpins the new C-Class. This allows for a greater capacity for electrification; all standard powertrains (such as the entry-level GLC 220 d diesel) benefit from mild-hybrid assistance. Plug-in hybrid (PHEV) models are also available from launch, while a revised version of the fully-electric Mercedes EQC is likely to be in the pipeline. High-performance Mercedes-AMG GLC 43 and 63 S E Performance models have also been confirmed, and will be radically different for this generation. Each is based around a highly-tuned 2.0-litre turbo petrol engine but with electric assistance to boost power levels.
The change in platform for this GLC brings an increase in size; the car is 60mm longer than the one it replaces, with the wheelbase (the distance between the front and rear wheels) increasing by a not insignificant 23mm. This means that the already-spacious GLC is even more practical than before.
Befitting UK buyers' taste for sporty trim lines, the GLC gives you the option of three AMG-themed trim lines, starting with AMG Line and rising through AMG Line Premium and AMG Line Premium Plus, each trim level taking a step up in both equipment levels and cost.
Speaking of cost, the new GLC begins at £52,880 in GLC 220d AMG Line form – nearly £6,000 more than the equivalent BMW X3. However, things won't be so bad for company car drivers as the range of efficient engines should keep Benefit in-Kind company car tax bills low.
MPG, running costs & CO2
A range of efficient engines is counterbalanced by high price tags
You'd be forgiven for thinking that the Mercedes GLC will prove inefficient as a result of its bulky SUV configuration; however, thanks to a range of electrified engines, the Merc SUV may be cheaper to run than you might think. 
Partnership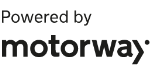 Need to sell your car?
Find your best offer from over 5,000+ dealers. It's that easy.
All of the standard combustion engines – in both petrol and diesel form – benefit from 48-volt mild-hybrid assistance to improve economy. Petrol cars should be able to achieve well over 30mpg in normal driving, while the GLC 220 d is claimed to achieve more than 50mpg, and the more powerful GLC 300 d only misses out by a whisker on hitting that 50mpg mark. In our experience with a GLC 220 d, the claimed figures don't seem too far from reality, with the figure easiest to achieve when the GLC is switched into its 'Eco' drive mode.
Even more efficient are the host plug-in hybrid models, identifiable by the 'e' suffix on their model names (GLC 300 e and GLC 300 de). Buyers can choose from a petrol or, perhaps most unusually, a diesel; both can be run on electric power alone for just shy of 80 miles on a single charge – dwarfing the range of any other plug-in hybrid currently on sale thanks to a large 31kWh battery. This is more than twice the size of the old 14kWh pack. Keep the battery charged up and some outstanding fuel economy figures are possible, with the diesel returning a head-spinning 706mpg on the combined cycle of the official WLTP economy test, and CO2 emissions of 11g/km – and Mercedes claims as much as 565mpg from the petrol PHEV, too, provided you make use of the car's electric range by keeping the battery topped up. While many PHEVs don't support fast charging, with the latest GLC, a full recharge from a 60kW DC charger is possible in 30 minutes.
Despite being a plug-in hybrid, don't expect stellar economy figures from the Mercedes-AMG GLC 63 S when it arrives. Its 6.1kWh battery is aimed at storing energy to feed electric motors and boost the SUV's performance, so it only has an EV range of around seven miles. Still, 37mpg isn't too bad for a heavy SUV with 671bhp.
Private buyers may be scared off by the GLC's high starting price and are probably better off choosing one of the mild-hybrid petrol or diesel models. Company car drivers will appreciate the rock-bottom Benefit-in-Kind ratings brought about by the low emissions of the plug-in hybrids; the petrol and diesel models output just 13g/km and 14g/km of CO2 respectively. 
Unfortunately, all models of the GLC start from over £40,000, meaning they are liable for the higher-rate of VED (road tax) for the first five years of ownership. The entry-level GLC 220 d in AMG Line trim sits in insurance group 40, with the range-topping 300 de models in AMG Line Premium and Premium Plus trim are both in group 50, with other models in between.
Engines, drive & performance
The GLC handles well, but can't quite match the likes of BMW and Porsche
The Mercedes GLC has historically been engineered more for comfortable cruising than it has for fun B-road driving. While this certainly rings true for this latest model, the new GLC is much more engaging to drive than the outgoing car.
When driving at high speeds, the GLC's four-wheel steering maintains stability, whereas it feels like it shrinks the car's obvious bulk in tighter turns and low speed manoeuvres. When the car is switched into the 'Sport' drive mode, extra weight is added to the steering, making it feel much more composed and capable at speeds; however, those looking for the most involving drive from their SUV will be better off opting for a Porsche Macan or an Alfa Romeo Stelvio. 
Mercedes says the 2.0-litre four-cylinder GLC 220 d diesel model we tested will be the most popular model in the range; its 197bhp output gets the SUV from 0-62mph in around eight seconds, helped by that all-wheel-drive grip. While this isn't on the level of a sports car or even many modern electric SUVs, it should be sufficient for most buyers – plus the diesel's inherent torque makes accelerating from low speeds feel much faster than the numbers suggest.
Despite the range of options Mercedes is offering here, diesel is beginning to fall out of popularity in SUVs of this size and many buyers may want to opt for petrol instead. Badged GLC 300, the non-plugin petrol GLC produces 254bhp and will get from 0-62mph in 6.2 seconds. The petrol model should sound a little bit sportier than the somewhat rattly diesels, however, all GLCs have a synthetic engine noise piped in through the speakers – an interesting addition in a family SUV.
The plug-in hybrid powertrains offer the most power under the bonnet. There's one petrol version to pick from: the GLC 300 e – a higher-powered GLC 400 e isn't expected to come to the UK. With 308bhp on tap, 0-62mph takes just 6.7 seconds and power comes from a 201bhp four-cylinder petrol engine and a 134bhp electric motor. While on paper it's not quite as quick as its predecessor, it never feels slow on the road. The electric motor provides ample pulling power before the petrol engine kicks in, and the transition between power sources is almost seamless, aided by a smooth nine-speed automatic gearbox.
Unusually, Mercedes also offers an alternative plug-in model using a diesel engine – one of only a handful of diesel hybrids on the market. It certainly doesn't play second best to the petrol either, actually developing a little more power, with combined combustion and electric outputs of 329bhp and 200Nm, and a quicker 0-62mph time, at 6.4 seconds. The 2.0-litre diesel engine and electric motor work well together, and there was even a deep burble from the optional 15-speaker Burmester sound system fitted in the test car we sampled. While the battery pack is heavier than before, Mercedes has done a good job of masking this in most driving situations. Up the pace, however, and there's a reasonable amount of body lean.
We haven't tested them yet, but Mercedes-AMG has also confirmed that GLC 43 and GLC 63 S E Performance models will be added to the range, with 415bhp and 671bhp respectively. They'll also receive a host of other upgrades to be able to deploy and reign in that power safely. Unlike the outgoing V6 and V8 models from the previous generation, these are both based around a 2.0-litre four-cylinder petrol engine, but with electrification to up its performance.
The GLC 43's petrol engine makes most of its power, with an extra 14bhp available from a mild-hybrid electric motor and generator helping it to catapult from 0-62mph in 4.8 seconds. The GLC 63 S E Performance is a plug-in hybrid, and combines the same petrol engine (in an even more aggressive guise) with a 200bhp electric motor for up to 671bhp in 10-second bursts in its 'Boost' driving mode. This cuts its 0-62mph dash to just 3.5 seconds – 0.3 seconds faster than its non-hybrid BMW X3 M Competition rival.
Interior & comfort
The GLC's interior is best-in-class and contains some very impressive technology
Mercedes has long been known for its classy car interiors, however, the old GLC's cabin had started to look dated over the last few years even compared with less-premium rivals such as the Kia Sportage. 
For this latest generation of GLC, Mercedes has once again raised the benchmark to produce what is perhaps the best interior in this sector of the market. As soon as you step inside, your eyes will be drawn towards the expansive 12.3-inch central touchscreen that dominates the dashboard and is shared with the C-Class. This incredibly responsive and easy to use display comes as standard on all cars and is bolstered by another 11.9-inch screen behind the steering wheel which offers a set of digital information displays for the driver.
Mercedes has made strides with quality over the previous generation GLC too, so that technology is matched by expensive-feeling materials and a sense that everything has been put together properly. You do get a few harder plastics lower down in the cabin, but not in places you're likely to regularly see or touch. It's not perfect, however – the seat and steering wheel buttons are somewhat fiddly, and the piano black dashboard may be worth avoiding as it's prone to finger marks and scratches.
It's also exceptionally quiet, with Mercedes saying the GLC now has 'S-Class levels of sound deadening'. If you appreciate a quiet car, the GLC should definitely be on your shopping list.
Although the GLC will not be offered with adaptive air suspension in the UK, the Merc should easily cope with the majority of bumps on British roads. What will be available in Britain, however, is the brand's new 'Transparent Bonnet' feature which utilises the 360-degree camera system in order to provide a live feed of the underneath of the car – perfect for offroading or, more likely, avoiding high kerbs while parking in town.
Practicality & boot space
The latest GLC is more spacious than the car it replaces
The shift to Mercedes' latest MRA2 underpinnings means the new GLC has grown in size in comparison to its predecessor. This extra length and width has gone a long way to making an already spacious car feel even more so.
Legroom in the rear has seen a vast improvement thanks to the latest GLC's extended wheelbase. There's plenty more headroom, too. Even with the optional panoramic sunroof fitted, taller passengers should be able to easily get comfortable in the back of the Merc.
This increase in space hasn't come at the expense of boot space, however; in fact, the size of the GLC's boot has grown by a whopping 70 litres to provide a spacious 620 litres of volume. This should easily be sufficient for a family holiday worth of suitcases and even the largest of pushchairs should fit inside. Exact dimensions are yet to be revealed, but plug-in hybrid models are likely to get a slightly smaller boot as elements of the electrical systems will be mounted underneath the boot floor.
Reliability & safety
The Mercedes GLC should be one of the safest SUVs for your family
Mercedes as a brand has become synonymous with luxury and quality over the last century, however the marque's recent results in our Driver Power survey suggest otherwise.
In our 2023 Customer Satisfaction survey, Mercedes ranked a concerning 25th from 32 manufacturers, a drop from 2022's 23rd out of 29. This put Mercedes behind BMW's 21st-place finish too, though the company can breathe a sigh of relief that it at least finished ahead of 30th-placed rival Audi. Over 28% of owners reported a fault within the first year of ownership, while there were other complaints surrounding high insurance and servicing costs. The GLC itself didn't appear in 2023's survey, though in 2022, its predecessor managed to place 29th out of 75 cars. It was praised for its interior and practicality, but ranked dead last for running costs. Hopefully this new model with its efficient powertrains will improve things somewhat.
Where we already know the GLC excels, however, is safety; because it's undergone a Euro NCAP safety test and come away with a glowing five-star result, matching the larger E-Class that was already awarded a full five-star rating. All GLC cars come brimming with safety tech as standard, however, specifying the optional Driver Assistance package introduces a host of semi-autonomous driving aids.