Mercedes GLC Coupe SUV (2016-2023)
"The Mercedes GLC Coupe doesn't come cheap, but it builds on the luxury and comfort of its more conventionally styled sister model"
Pros
Excellent safety
Stylish interior
Striking looks
Cons
High list price
Unproven reliability
Not as fun to drive as some
With the large Mercedes GLE Coupe SUV already fighting the stylish BMW X6 for customers, it was almost inevitable that Mercedes would turn its sights on buyers of the smaller BMW X4. Indeed, the more compact Mercedes GLC Coupe has proved successful enough, that 2019 saw the introduction of a facelifted mode, sharing new features with the GLC SUV.
To many, the very concept of an SUV coupe seems odd: the streamlined rear end reduces the carrying capacity and practicality of the big, bulky, off-road style car it's based on. But cars like this don't tend to be bought with load-carrying in mind. Many buyers see them as sporty-looking family cars with a good view out. And few will deny that they're great to be seen in. The GLC Coupe promises to delight customers for whom the GLE Coupe is just that bit too big and unmanageable.
We were never especially convinced by the looks of the BMW X4 – its design seems a little incohesive and awkward. The Mercedes GLC Coupe looks far better, as if it was designed to be this shape from the outset. It also comes close to looking understated, which is refreshing next to the rather brash and ostentatious GLE and X6.
In fact, the differences between the GLC Coupe and the square-rigged regular version go some way beneath the surface. It's actually slightly longer, lower and wider. To our eyes, these changes have made all the difference, transforming the coupe into a far more eye-catching machine. Mechanically, it's little different, with both shapes of GLC being virtually identical in terms of running gear. Although few owners are likely to want to venture off-road, it's worth bearing in mind that the suspension and steering of the coupe have been optimised for on-road performance.
You can certainly feel the difference. The coupe is a more rewarding car to drive and holds the road better thanks to those steering improvements and wheels spaced farther apart. You can choose conventional springs or an AIRMATIC air-suspension system, similar to that which impresses in the Mercedes E-Class and Mercedes S-Class, but even in Sport mode the GLC Coupe is softer and more relaxing than the BMW X4.
The fact that it can offer impressive economy will appeal to many, too. Choose the GLC 220d and its 191bhp diesel has power to spare yet can still return up to 47.9mpg, while the faster GLC 300d is only slightly less economical. Go for the 254bhp petrol GLC 300 Coupe and you'll need to be prepared for more frequent fuel stops; even with mild-hybrid technology it returns up to 34.9mpg. For 2020, a plug-in hybrid GLC 300e is also available, with official fuel consumption of up to 113mpg and CO2 emissions of under 60g/km, making it a great choice for company-car drivers.
One of the major selling points of the regular GLC is its beautifully designed and built interior, and that's also true of the coupe. The same excellent materials, shapes and textures are used here, with only detail differences. The atmosphere inside the GLC Coupe is one of quality and luxury with a hint of sportiness, which perfectly reflects the theme of the exterior, and the onboard tech has been given a big boost for the facelift thanks to Mercedes' latest infotainment system.
Partnership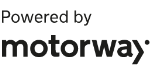 Need to sell your car?
Find your best offer from over 5,000+ dealers. It's that easy.
The dashboard isn't quite as neatly ordered and modern as that of the BMW X4, but it feels rather warmer and more welcoming than inside the Audi Q3. Comfort is excellent, but rear-seat space is slightly compromised compared to the regular SUV due to the coupe's sloping roofline, which also means a smaller boot.
The biggest problem with the coupe is its price. We'd be happier with the high list price if it wasn't for the substantial premium the coupe commands over the regular SUV, without actually offering any more for your money. True, it's slightly more engaging to drive and more stylish, but questionable value means our hard-earned would still go towards the conventional model.
However, if you have to buy a coupe-styled SUV and can live without the practicality, that more squared-off designs can offer, we recommend the Mercedes GLC Coupe over the BMW X4. It's more powerful, more economical and better looking. We'd also stick with the entry-level 220d version, because it should offer the lowest overall running costs while still being plenty fast enough.
MPG, running costs & CO2
Good economy for its class from well-proven, efficient diesels
Our favourite model, the 191bhp 220d, returns up to 48.7mpg, which is a fairly impressive figure for a big, luxurious SUV. Upgrade to the 300d and fuel-efficiency hardly tumbles either, with up to 44.1mpg reflecting the fact this is actually the same engine, just in a higher state of tune.
WIth CO2 emissions of 145g/km, the GLC 220d sits just over the threshold for top 37% Benefit-in-Kind (BiK) company-car tax, so it's joined by the 159g/km GLC 300d.
The petrol engine found in the GLC 300 brings Mercedes' 'EQ Boost' 48-volt mild-hybrid technology to the GLC for the first time, capturing energy as you slow down and using it to aid acceleration and increase 'engine-off' coasting and waiting in traffic. It all works well, and fuel-efficiency of up to 34.9mpg with 175g/km CO2 emissions are fairly respectable figures, even if BiK remains 37%.
Launched in 2020, a plug-in hybrid GLC 300e is also available, pairing a 2.0-litre petrol engine, electric motor and 13.5kWh battery. When fully charged, this setup can give an electric range of around 25 miles, helping the car achieve 113mpg with CO2 emissions of 54g/km. This headline economy figure will depend almost entirely on how much you charge the battery and how many miles you drive each day. However, the low CO2 figure is crucial as it puts the GLC Coupe in a low BiK band, making it more affordable for business drivers.
If you avoid the options list, it's just possible to buy a GLC for less than £40,000 – the barrier at which yearly Vehicle Excise Duty (road tax) increases from £145 to £465 per year. The latter figure is levied for the first five years of ownership – it drops back to £145 every year thereafter.
Insurance groups for the facelifted GLC Coupe haven't been confirmed yet but luxury SUVs are typically expensive to cover and groups are likely to span 30-40 out of 50. All GLC models enjoy the same three-year/unlimited-mileage warranty that covers all UK-registered Mercedes and equals the policy offered by BMW.
Servicing is required once a year or 15,000 miles, and fixed-price plans are available to cover scheduled maintenance for most mileage requirements. A plan to cover a single yearly service for a GLC 250d Coupe works out at around £30 a month.
Engines, drive & performance
Willing and able diesel engines, but this isn't a car that's thrilling to drive
The GLC Coupe has been fettled to provide a more sprightly drive than its regular SUV counterpart. However, it still can't match the sense of involvement you get behind the wheel of a Porsche Macan or Jaguar F-Pace – both of which were designed from the ground up to be rewarding driver's cars.
The biggest disappointment is the steering, which is geared more towards dealing with the considerable weight of the GLC than providing you with feedback. It's a shame, because there's loads of grip from the big tyres, and as the wheels are mounted far apart, the GLC has a great feeling of stability.
It's in tight corners where the limitations of the GLC Coupe's SUV-derived suspension become apparent, with big doses of body lean. This situation improves markedly in cars with Mercedes' air-suspension system, though – in Sport mode the steering is made heavier (although there's no improvement in feel) and the suspension becomes stiffer. This keeps the car upright in corners but at the cost of a firmer ride. Passengers will prefer the Comfort mode, which is far smoother, and in reality you won't miss out on all that much fun. The more stiffly sprung BMW X4 feels more athletic but less relaxing as a result.
The 220d and 300d both use versions of a 2.0-litre four-cylinder diesel engine, which has already proven its worth in many other Mercedes models, including the Mercedes A-Class and the regular GLC. It's a more advanced engine than the 2.1-litre it replaces and remains smooth unless pushed right to its limits.
Performance is impressive for such an economical engine. There's lots of low-rev pulling power for easy overtaking on fast roads without changing gear, while acceleration from rest is good too – 0-62mph takes just 7.9 seconds for the 220d and 6.6 seconds for the 300d. Only when accelerating really hard does the engine begin to feel strained, and motorway cruising is a thoroughly relaxing experience: 70mph being achieved at just over 1,500rpm in top gear. The nine-speed automatic gearbox feels well matched to the engine and is particularly smooth when you treat it gently.
The 2.0-litre turbo petrol engine fitted in the GLC 300 Coupe has 254bhp and propels the Merc from 0-62mph in 6.2 seconds. While hardly slow, it doesn't sound very inspiring and feels slower than the diesel in real-world driving, with less torque to push you back in your seat. It's very refined though, with seamless engine cut-off when coasting on the motorway thanks to its mild-hybrid technology. The petrol engines in the X4 are more inspiring and even the powerful M40i isn't too much more expensive than a GLC 300 in AMG Line Premium trim.
Interior & comfort
Comfort is assured in a well-built, stylish interior
We haven't tested the GLC Coupe with the regular steel-spring suspension, but found the AIRMATIC air-suspension to provide a generally smooth ride, although those big alloy wheels and low-profile tyres can make things rather fidgety at low speeds.
On the motorway, all is comfortable and settled, while Sport mode stiffens the suspension for greater agility in corners, while remaining softer than the BMW X4.
We've had no opportunity to test the Coupe's off-road capability yet, either, but as it's based on the regular GLC, we'd expect it to be at least capable of traversing modestly rough terrain – particularly if AIRMATIC is fitted, as this allows you to increase ground clearance when necessary.
Despite being a rather tall car, the GLC Coupe keeps wind noise low with its clever aerodynamic design. Most of the noise inside comes from the wide tyres and the engine as you accelerate up to speed.
At motorway speeds, the engine settles to an unobtrusive hum and it's in these conditions that occupants are better placed to enjoy the GLC's well-crafted and imaginatively designed interior. The front seats are comfortable and supportive, with plenty of adjustment for a decent driving position. The dashboard is clearly laid-out, with a minimum of confusing controls, and the materials are close to equalling Audi for quality. There are a variety of customisation choices on the lengthy options list, with many different colours of leather and wood finishes, each of which can lift the quality feel of your surroundings.
You sit lower down in the GLC Coupe than in the regular SUV version, adopting a posture that feels quite sporty but doesn't offer the imperious raised driving position of the larger GLE Coupe. The interior feels every bit as nice as that bigger and more expensive car, though.
The big news for the facelift is the arrival of the latest Mercedes infotainment setup, which is shared with the Mercedes C-Class. Choose the Premium pack and this features crisp 12.3-inch all-digital instruments that meet the central display for a 'widescreen' effect, plus clever MBUX software with voice recognition.
The Premium pack also adds 20-inch alloy wheels, adaptive LED headlight and leather upholstery, while the Premium Plus pack includes a Burmester sound system, panoramic sunroof, keyless entry and memory seats.
Practicality & boot space
Interior accommodation is generally spacious, but luggage room takes a back seat
Compared to the regular GLC from which it was spawned, the GLC Coupe suffers from a slight shortfall in practicality. The first sign of this can be found in the rear seats, where the curvaceous roofline robs passengers of headroom, particularly affecting whoever's unfortunate enough to be perched on the raised middle rear seat.
The sharply tapering rear end actually detracts less from boot volume than you might think – although the boot is only 80 litres smaller. It also has a high floor and there's a tall lip to haul bulky items over. There's extra storage to be found for small objects beneath the boot floor, but this is only possible thanks to the omission of a spare wheel. It still compares pretty well with the BMW X4 in terms of boot space and versatility, though.
The tailgate is power-operated, together with the facility to drop the rear seats at the touch of a button. They can fold down flat to reveal 1,400 litres of total load space, which sounds a lot, but is still 200 litres less than in the regular GLC.
At least there are three proper seats for passengers in the rear, and there's a little more shoulder and elbow room for everybody thanks to the Coupe's extra body width. Style comes at a cost, though, and headroom is impinged by that sloping roofline – although only those over six feet tall are likely to complain.
Reliability & safety
Exceptional safety, but reliability has had a poor start
The Mercedes GLC Coupe is based on the SUV, which owners told us performed poorly for reliability.
Looking at Mercedes' performance overall as a brand, our 2019 Driver Power owner satisfaction survey placed the firm in 26th place overall out of 30 marques rated, with 26% of respondents reporting a fault within the first 12 months.
Things were even worse for the GLC itself, with an alarming 44% of owners telling us they had an issue in the first year, with engine, electrical and interior trim problems the most common. Here's hoping Mercedes is aware of these issues and has addressed them for the facelifted version.
The GLC Coupe benefits from much of the comprehensive list of safety equipment enjoyed by every other Mercedes, including an advanced stability program incorporating crosswind assistance and collision-prevention technology.
Also available as an option is a semi-autonomous driving system, which builds on the active cruise control. Not only will it follow the car in front at a safe distance and apply the brakes if necessary, but it can also gently steer the car if you drift out of your lane.
With all these safety and support systems, the Mercedes GLC scored the full Euro NCAP five-star rating when independently crash-tested in 2015, including an excellent 95% score for adult occupant protection and 89% in the child occupant production category.