Top 10 best automatic cars 2023
Many people opt for an automatic gearbox for their relaxed driving characteristics, and many are just as efficient as their manual equivalents. Here are the best automatic cars to buy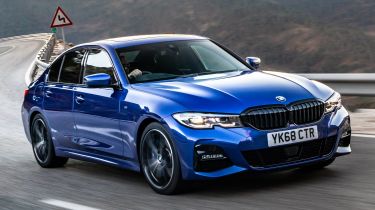 Automatic gearboxes are being specified on all types of car in greater numbers than ever before, and there's a long list of reasons for buyers to choose one over an old-fashioned manual. For starters, if it's relaxing progress you're after, perhaps in a prestigious luxury car, an automatic can provide added smoothness with gear changes that are almost imperceptible. Today, a luxury car with a manual gearbox is virtually unthinkable – you can't choose one in a Mercedes S-Class, Audi A8 or BMW 7 Series and neither Bentley nor Rolls-Royce have offered one for generations.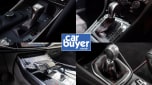 Manual or automatic gearbox – which is best?
If luxury isn't your aim, comfort and ease still may be. Any driver who spends time stuck in the traffic of Britain's urban arteries would be grateful for the chance to rest their clutch foot and an automatic takes that third pedal away. Even if dense congestion isn't an issue you face often, the elimination of the clutch can make driving easier for all, as well as providing a mobility solution for motorists who can't operate a clutch for physical reasons.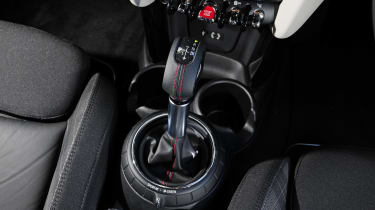 The automatic gearbox is no longer the preserve of slow, relaxing cars, either. Many of today's most respected sports cars use a sophisticated system involving twin clutches and fast-acting hydraulics to change gear automatically at a rate far quicker than you could using a manual gearbox. Many of these can handle more power than a manual box, as well, and some cars even have electronic paddles mounted behind the steering wheel. These allow you to change gears manually, all while keeping both hands firmly on the wheel at all times - just like an F1 racing driver.
In many cases, the automatic gearbox option for a car range is actually more responsive and, importantly, more efficient than its manual counterpart. This can mean lower fuel consumption and cleaner exhaust emissions. Some of the latest examples have nine or even 10 speeds and will always choose the right gear at the right time. This means that, no matter what road conditions you encounter, the engine will always be turning at the most efficient speed.
Whatever your reason for choosing one, here's our list of the 10 best automatic cars on sale right now. If you're after something compact, check out our guide to the best small automatic cars.
For this latest generation of the BMW 3 Series, a manual gearbox can only be specified on the least powerful diesel engine. That's no bad thing because the eight-speed automatic BMW fitted elsewhere is very impressive - and it still allows the 3 Series to live up to the brand's 'Ultimate Driving Machine' slogan. When cruising, it's smooth and unobtrusive but select a sportier setup and the changes become lightning fast.
The 3 Series range is extensive with super-fast versions sitting at one end and very economical diesels at the other. Because diesel's fallen in popularity, BMW has introduced a much wider plug-in hybrid range, with two different versions and the availability of both on the 3 Series Touring estate. These manage over 30 miles of electric-only driving and will cost business users much less than a diesel in company-car tax. As a result, the PHEVs, which also get an automatic gearbox, are expected to be some of the top sellers.
It's a great demonstration of how well we regard the DSG automatic gearbox that it features in our top-10 list in three very different cars. Of all the wide variety of supermini-size car choices out there, the Volkswagen Polo is unquestionably the most plush and well appointed.
Partnership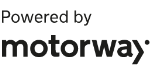 Need to sell your car?
Find your best offer from over 5,000+ dealers. It's that easy.
In a small car with a distinct luxury feel, the DSG gearbox feels right at home here, providing smooth, easy progress. Choosing it makes sound financial sense, too; when teamed with the 108bhp 1.0-litre TSI petrol engine, it still provides fuel economy of around 50mpg and reduces emissions as well. Yet, remarkably, it allows nippy 0-62mph performance. Its efficiency, together with the big-car-feel that the Polo exudes mean we can see why plenty of people might choose the DSG over the manual.
The MINI 5-door is – as its name suggests – a MINI hatchback with five doors. It offers the extra practicality of easy access to the rear bench but retains the three-door model's appealing retro styling and scope for personalisation. The entry-level One and mid-range Cooper are powered by the same 1.5-litre turbocharged petrol engine, with power outputs ranging from 101bhp to 134bhp. The tier-topping Cooper S, meanwhile, gets a 2.0-litre engine producing 176bhp. 1
All can be had with MINI's new dual-clutch DCT seven-speed automatic gearbox, which doesn't detract from the car's inherently sporty nature – the MINI 5-door is great fun on a twisty road no matter which gearbox is fitted. In fact, if you're willing to put up with a harsh ride, it's one of the best-handling cars in the class.
The Citroen C3 Aircross is a supermini-sized crossover built with comfort in mind. It features chunky styling, great practicality and a choice of petrol and diesel engines. Only the 128bhp 1.2-litre petrol can be had with an automatic gearbox, but that's no bad thing – average economy of around 45mpg and a 0-62mph time of 9.2 seconds aren't bad for a car of this kind.
The addition of an automatic gearbox to the C3 Aircross serves to make what's already a very comfortable car even more relaxing; great seats and a pleasant ride make this a nice car to spend time in. It's safe, too, with a five-star Euro NCAP rating and a host of active safety systems, including lane-departure warning, blind-spot monitoring and autonomous emergency braking (AEB).
The Renault ZOE is an all-electric supermini and as such doesn't have a conventional gearbox – but it drives more or less like any other automatic car, so we've granted it a place on this list. With pleasant styling, relatively low pricing and a claimed real-world range of up to 245 miles, the ZOE is a great choice for those making their first step into the world of electric cars. Renault reckons the ZOE costs just 5p a mile to run, with a full charge at home costing about £6 – figures that are rather hard to match with conventionally powered small cars.
The car is reasonably well equipped and has enough space for four people, while thanks to the clever design and packaging of batteries, the boot is a similar size to the Renault Clio's. If you're looking for a small car to get you around town or to and from work and are open to the idea of electric power, we'd recommend putting the ZOE on your shortlist.
A Porsche 911 with a manual gearbox is a very special car but the PDK automatic is so good that the vast majority of buyers choose it. The gear shifts are seamless when you leave the car to its own devices and whip-crack-quick when you're pinging through the gears yourself using the paddles mounted on the steering wheel.
You might believe a sports car needs a manual gearbox but the 911 shows that's not always the case - with the auto, it's still our favourite sports car. The auto is quicker than the manual too.
SEAT's first entry into the modern SUV market is an impressive one; the Ateca is as well made, practical and value-packed as you'd expect from the Spanish manufacturer. It also retains the company's reputation for sporty handling and performance, especially when fitted with the 148bhp 2.0-litre diesel and DSG dual-clutch automatic gearbox.
Fitted to models across the entire VW Group family, this gearbox offers near-seamless shifts whether in automatic or manual mode and here helps the Ateca reach 62mph in just 8.8 seconds, yet deliver average economy of around 50mpg. Its firm ride may not be entirely becoming of a family SUV, but the trade-off is one that handles competently, with a noticeable lack of body lean.
In the past two decades, Toyota has become well known for making very dependable, yet relatively ordinary cars. However, the Toyota C-HR breaks this trend as one of the most visually striking small SUVs you can buy today. Its sharp, angular lines give it a distinctive look like the Renault Captur and Ford Puma, and a two-tone roof disguises its high roofline. This means that two adults can sit in the back comfortably while those in the front enjoy the well-built interior and standard eight-inch Touch 2 infotainment system.
Like all hybrids, the C-HR is only available with an automatic gearbox. Though the CVT transmission can sometimes be slow to respond, it's low centre of gravity gives it somewhat sporty driving characteristics. In normal driving is where the C-HR excels though, with the smooth CVT gearbox perfectly matched to its hybrid powertrain, returning fuel economy of around 58mpg - making it one of the most efficient small SUVs on sale.
The latest Ford Fiesta is one of the most complete cars on sale, offering a great combination of space, comfort, practicality, low running costs and performance that has been honed over generations of evolution. There are multiple petrol and diesel engines to choose from, but if you want an automatic, you have to choose the 123bhp 1.0-litre petrol.
It's worth noting that automatic Fiestas get steering- wheel-mounted paddles should you wish to change gears yourself, but these aren't terribly sporty in practice. Elsewhere, the Fiesta is a great all-rounder, with a grown-up, well equipped and spacious interior, a great trade-off between ride comfort and enjoyable handling, plus reasonable running costs. Even when specified with an automatic gearbox, the Fiesta's talents shine through.
The Volvo XC40 is a premium small SUV that majors in comfort, high-end technology, along with a minimalist design. The XC40's interior is arguably one of the most stylish in its class and the portrait-oriented infotainment system is slick and easy to use. Just like other Volvos, the XC40 is packed full of the latest safety features and it performed strongly in our 2021 Driver Power customer satisfaction survey, placing 8th overall.
Though a manual was available at launch, all models of the XC40 now get an eight-speed automatic gearbox which is well suited to the model's relaxed driving style. The entire XC40 range is now at least partly-electrified; you can choose from mild-hybrid, full hybrid, plug-in hybrid or a fully-electric powertrain, so there's a model to suit all budgets.
Unsure which transmission is best for you? Check out guides to DSG and CVT gearboxes.