Top 10 best small automatic cars 2023
You don't have to buy an expensive car to benefit from an automatic gearbox - here are the best small automatic cars to choose if you'd rather not change gear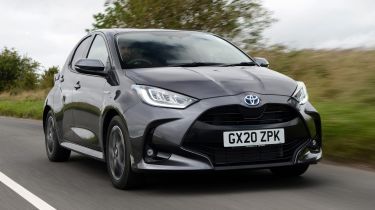 The vast majority of new cars are now offered with an automatic gearbox, it's no longer the preserve of high-end luxury cars. Automatic gearbox technology has greatly improved over the years, and given that electric cars are usually only available as automatics and are increasing in popularity, there's now more choice for automatic drivers than ever before.
In fact, there are very few cars on sale today that don't offer the option of an automatic gearbox. Even small city cars can be specced with an automatic if you want. However, in our experience, these are difficult to recommend as they can be more expensive to buy, with slower acceleration while achieving slightly less miles-per-gallon and a higher CO2 emissions figure than their manual counterparts.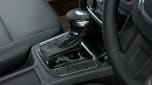 What is a DSG gearbox? Should I buy a car with one?
Stepping up to a slightly larger hatchback will get you a much more spacious car that's still cheap to run and easy to park. In these types of cars, the automatic gearboxes are usually more refined with some offering a better driving experience than the manual variant.
It's easy to see why automatic gearboxes have become more popular, especially if you spend a lot of time driving in city traffic. Letting the car do the work for you makes driving less of a chore, leaving you to concentrate on your surroundings and staying within the white lines. Most automatics also make sure the car is in the most economical gear whenever possible. Of course, an automatic gearbox is a necessity for drivers who only passed their driving test using an automatic.
Something you'll need to consider is that there are different types of automatic gearboxes. Two of the most popular types are dual-clutch (often called DSG, S Tronic or Powershift by manufacturers) and CVT, which are often used in hybrid cars. We tend to prefer dual-clutch gearboxes to CVTs, as many CVTs are very noisy when you accelerate, leading to a lack of refinement. Our guide to whether you should choose a manual or an automatic has more information.
Our list features cars with a range of budgets and body styles, showing that there's probably an automatic gearbox for everyone. Keep reading for our run-down of the best small automatics you can buy.
The latest Toyota Yaris is one of the shrewdest new car buys today thanks to its generous specification and frugal 1.5-litre hybrid engine. The new car's exterior is just as stylish as the outgoing model and the interior is well-built and functional, if a tad dull. Entry-level cars come with plenty of standard kit such as 16-inch alloy wheels, adaptive cruise control, a reversing camera and a seven-inch central touchscreen with Apple Carplay and Android Auto functionality.
All Yaris models are fitted with a CVT automatic transmission. While this type of gearbox is notorious for its lack of refinement, the Toyota's unit accelerates smoothly and helps the car return an impressive 68.8mpg, meaning you'll spend less time and money at the pumps. For buyers looking to save a little more cash, the Mazda2 Hybrid is a new, rebadged Yaris, and is slightly cheaper to buy.
The five-door MINI drives just as well as the three-door, but the additional back doors make it far more practical with slightly more interior space and a larger boot. The five-door MINI still makes for an attractive buy over the three-door variant - it's still stylish and drives like a go-kart on the road, and holds its resale value very well.
Partnership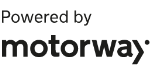 Need to sell your car?
Find your best offer from over 5,000+ dealers. It's that easy.
Choosing an automatic gearbox doesn't mean you have to sacrifice any of this, as the MINI's dual-clutch gearbox suits the car's sporty feel. It shifts through the seven gears smoothly and quickly, and neither fuel economy or performance suffers when compared to the six-speed manual. The only thing we'd wish for is paddles behind the steering wheel, to change gears manually.
The Skoda Fabia has long been an appealing alternative to the Volkswagen Polo for those who care more about saving cash than what badge is on the bonnet. However, the latest model manages to maintain its lower price tag while matching the VW in many aspects. For this new car, Skoda has increased the size of the Fabia; it now shares many of its parts with the Polo. This means the Skoda drives in a much more refined manner than before and has a cabin large enough even for small families.
The entry-level Fabia S trim is not available with Skoda's DSG automatic gearbox, meaning that buyers will have to step up to the mid-level SE Comfort model if they wish to forego changing gears themselves. The majority of automatic Fabias use a 1.0-litre petrol engine that produces 108bhp; this should be able to manage around 50mpg. A more powerful 1.5-litre engine is also available in the Fabia Monte Carlo warm-hatch with around 148bhp, which is noticeably quicker off-the-line.
The electric Renault ZOE grabs a place on this list because you don't need to change gear - as there are no gears! Electric cars serve up all their power immediately, and you can enjoy smooth acceleration without any gear-change blips like you would in a petrol or diesel car.
The ZOE is one of the best mainstream EVs because it doesn't cost the earth and offers fast-charging and an impressive claimed range of up to 245 miles. The interior feels a little plasticky in places, but the ZOE offers similar practicality to the Renault Clio and could feasibly be your only car. Renault tends to offer good finance deals on the ZOE, which takes the sting out of EV ownership.
Take one look at the latest Hyundai i20's unashamedly brash styling and you can see that this new car is a huge departure from the old model. Though there is plenty of cheap-feeling trim, the interior feels cutting-edge, thanks to the 10.25-inch digital instrument cluster which is standard on all cars. Plus, despite its compact size, people over six feet can comfortably sit in the rear, though they may have to leave their luggage at home as the Hyundai's boot measures just 262 litres.
The i20's direct steering and peppy 1.0-litre engines are perhaps more suited to an involving manual gearbox, however a slick DSG automatic transmission is also available. This offers very similar fuel economy to the manual (around 55mpg, thanks to mild-hybrid assistance) and only incurs a slight CO2 emission increase at 117g/km.
One of the funkiest small SUVs you can buy, the Citroen C3 Aircross is also unusual in prioritising comfort over sportiness. If you choose the automatic gearbox and changing gear is another thing that's taken care of, meaning it's even more relaxing to drive than a manual version. The automatic is limited to the 109bhp 1.2-litre petrol engine, but its 10.7-second dash to 62mph and 44.8mpg economy figure is about average for a car of this type.
Citroen's small SUV also impresses with its practicality, its funky styling inside and out, and its array of safety features. Lane-departure warning, blind-spot monitoring and automatic emergency braking are just some of the technology features available.
If you're looking for something more substantial than a supermini but don't want the associated costs of a larger car, the SEAT Arona is a solid compromise. Essentially a SEAT Ibiza in rugged, outdoor clothing, the Arona benefits from a more brutish design and a slightly higher driving position. Like other Volkswagen Group cars, the SEAT's interior is fairly unexciting but feels well-finished and comes with plenty of standard equipment. We recommend opting for the mid-spec SE Technology model as this benefits from 17-inch alloy wheels, metallic paint, rear parking sensors and a nine-inch touchscreen.
Buyers looking for an automatic gearbox have two choices of engines. The smaller 1.0-litre petrol engine produces 108bhp and can return up to 47.8mpg. If you're after a bit more punch, the larger 1.5-litre turbocharged unit produces 148bhp with only a slight deficit to fuel economy. Only available on high-spec FR Sport models, this engine can propel the Arona from 0-62mph in 8.4 seconds.
Fiat created nothing short of a phenomenon when it revived the Fiat 500 city car back in 2007 and this new version brings its iconic retro styling even further into the 21st century thanks to an all-electric powertrain. At a glance, the new car looks similar to the old, mild-hybrid 500; look closer and you'll see the electric model is slightly larger and more rounded to aid aerodynamics. Just like before, the 500 is a doddle to drive and thanks to electric power, running costs remain low despite the new car's higher starting price.
Perhaps one of the most noticeable differences is the new 500's interior which is of much higher quality than before. The level of technology has also seen a leap thanks to a large 10.25-inch central touchscreen - though entry-level 'Action' models have to make do with a mobile phone dock in omission of a proper screen. Another reason to upgrade from the base model is its 118-mile range, compared to the rest of the 500 lineup's 200 miles.
An automatic gearbox in a driver's car like the Mazda MX-5 might seem like a niche choice, but if you spec one in this small convertible, you can concentrate on the driving and let the car do the work for you. It's only offered on the costlier 2.0-litre engine on the RF coupe, itself more expensive than the fabric roofed MX-5 Roadster. It does blunt the car's acceleration slightly, yet a 0-62mph time of under eight seconds is still swift and is quicker than the 1.5-litre engine.
We like the idea of the MX-5 RF because it looks the part, and the metal folding roof makes the car much more refined and comfortable if you're taking it on a longer journey. It doesn't offer much in the way of practicality - the boot is almost half the size of some city cars - but no-one buys a Mazda MX-5 as a car to carry lots of luggage in. All MX-5s offer heated seats, cruise control, LED headlights and sat nav.
The latest Ford Fiesta is almost the complete package and was for a long time the UK's best selling car (until 2021, that is). It's fun to drive even in cheaper specifications, with a range of brisk and economical engines offering strong practicality for a small car. The interior has been completely redesigned over the previous generation, and it's full of the essential equipment. It looks stylish inside with a large central touchscreen that is easy to use.
If you want an automatic gearbox, you're limited to the 123bhp 1.0-litre EcoBoost engine, where 0-62mph takes 9.6 seconds, and fuel economy is rated at around 54mpg. We'd recommend sticking with the slick manual gearboxes if you can, as they're cheaper and quicker, but the automatic gearbox isn't bad and doesn't detract from the Fiesta's class-leading ability.
Still unsure whether to switch to an automatic gearbox? Read our guide Manual or automatic gearbox - which is best? to help you make your decision.
Engine management light: top 5 causes of amber engine warning light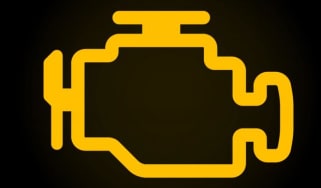 Engine management light: top 5 causes of amber engine warning light
Best new car deals 2023: this week's top car offers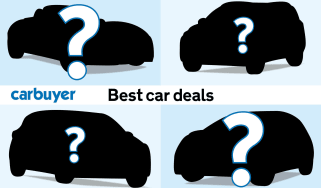 Best new car deals 2023: this week's top car offers
Tesla Cybertruck finally delivered: specs, prices and UK availability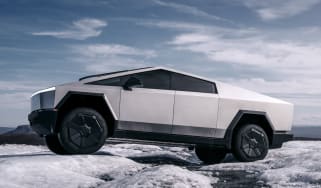 Tesla Cybertruck finally delivered: specs, prices and UK availability