Top 10 best small cars and superminis 2023
The best small cars and superminis aren't just cheap to buy and run, those at the top of the class are also stylish and fun to drive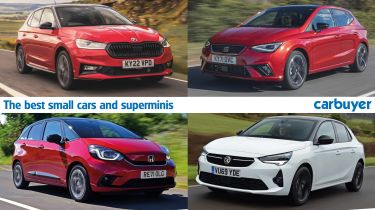 Small cars and superminis are one of the most popular choices for UK buyers thanks to their convenient size and affordability. The challenge for modern small cars is that buyers' needs have changed: not only do small cars need to perform well in the city, but they also need to be capable of cruising on the motorway as owners downsize from larger vehicles.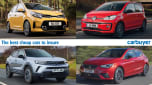 Top 10 best cheap cars to insure 2023
Sadly, the Ford Fiesta – one of the best-known superminis on the roads – was discontinued in mid 2023, but there are still plenty of capable alternatives on the market, including its long-time rivals, the Vauxhall Corsa, Volkswagen Polo and Renault Clio.
The best very small cars appeal to a wide range of buyers, but they're particularly good for young first-time buyers who will appreciate their manoeuvrability and low insurance and running costs. Nowadays, even the cheapest small cars and superminis come loaded with the latest technology, equipment and safety kit. Many superminis have even received five-star safety ratings from independent body Euro NCAP; although this does mean that buying a small car has become increasingly more expensive. That said, models like the Dacia Sandero still offer buyers in this class brilliant value for money.
Making the right buying decision is more important than ever and we're here to show you the best small cars you can currently buy. If you're stuck between opting for something small and economical or a fashionable 4x4, why not meet in the middle and check out our list of the best small SUVs? Our list of the best used small cars showcases the best options if you're on a budget, while our best luxury small cars and best automatic small cars lists detail a selection of strong choices if you're after a more relaxing driving experience.
Keep reading to see our top 10 pint-sized picks – if you're looking for something even smaller, read our list of the best city cars.
The winner in our Best Small Car category at the Carbuyer Best Car Awards 2023, the Skoda Fabia mixes value, practicality, and comfort. The Fabia is larger than ever, with a 380-litre boot that's big enough to compete with larger hatchbacks like the Volkswagen Golf, while outstripping its rivals. 
A big attraction for buyers is the amount of kit that's available, including a heated steering wheel and windscreen, wireless smartphone charging and dual-zone climate control. These are features you wouldn't necessarily expect in a budget small car, even stretching to a panoramic glass roof. Buyers can choose from a small selection of petrol engines – we'd skip the underpowered entry-level model and go for the mid-spec 1.0-litre TSI as this offers a solid blend of performance and fuel economy.
The latest Renault Clio offers style as well as substance with its chic exterior design and practical, tech-filled interior. Soft touch materials and a large portrait-style touchscreen add to the Clio's appeal, while a 391-litre boot can match several offerings from the class above. Families and first-time drivers will be happy to hear that the Clio has a five-star Euro NCAP safety rating and a five-year warranty should make ownership a breeze.
Partnership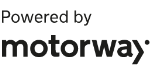 Need to sell your car?
Find your best offer from over 5,000+ dealers. It's that easy.
The 1.2-litre petrol engine is the obvious choice for most buyers, offering enough performance and pep for the average supermini customers. However, for those after really low running costs, the E-Tech Hybrid uses a small battery pack and a gearbox with F1-derived technology to increase its fuel efficiency to around 65mpg.
If you're after something more premium than the standard run-of-the-mill superminis, the Volkswagen Polo has long been a solid choice. The latest model is larger than before, coming close in size to the Volkswagen Golf and making it a viable option for small families. A facelift for 2021 brought much of the Mk8 Golf's technology to the Polo too, with all cars now getting digital dials and an eight-inch touchscreen as standard.
The Polo range consists of three distinct trim levels, with the mid-spec Style model equipped with the 94bhp 1.0-litre TSI engine being our ideal specification. The Polo offers an incredibly refined driving experience for such a small car and can even be quite fun to drive – especially in sporty Polo GTI guise. The real thing that holds it back, however, is the cheaper and mechanically similar Skoda Fabia, which we feel offers greater value for money.
Peugeot's latest models have helped the company turn the corner from an era in which its cars felt cheap and a bit dull, and the 208 is definitely one of them. The styling is instantly eye-catching, with LED fangs that are like nothing else in the class, while the influence of the classic Peugeot 205 is clear from some angles. It sits on a completely new platform, which has enabled the introduction of an electric Peugeot e-208 model with up to 248 miles of range.
The EV is expensive, starting from over £30,000. In fact, all models are a bit more expensive compared to rivals, and none are particularly fun to drive. We do like the hi-tech interior, though (even if the i-Cockpit seating position may turn off some buyers), while the petrol and diesel engines are tried-and-tested, offering strong performance and economy.
The SEAT Ibiza has grown up, but that doesn't mean it has lost its sparkle. Because while the latest supermini from SEAT is more comfortable over long distances, quieter at speed and better equipped than ever before, it remains engaging to drive on country lanes and maintains the youthful and stylish image that draws buyers to the Ibiza.
What downsides there are remain minor issues that are only apparent due to the high standards elsewhere, but the top of the dashboard could be made from slightly nicer plastic, and the lack of a three-door model may put some off – but SEAT isn't alone in making its latest supermini five-door only. Pick the 1.0-litre three-cylinder turbocharged petrol engine and go for SE Technology trim and you can't go far wrong – especially as it's very clearly based on the more expensive VW Polo.
The Vauxhall Corsa is one of the most popular cars on sale in the UK, driven by everyone from driving instructors to police officers to your average car buyer. The Corsa range extends out from an entry-level, petrol-powered SE Edition model to the range-topping Ultimate trim. There's even an all-electric option, the Corsa Electric, with a range of up to 222 miles and access to 100kW rapid charging.
Boot space measures 309 litres, so while it isn't class-leading, the Corsa remains competitive in this regard. All Corsa models come as standard with a seven-inch central touchscreen with Apple CarPlay and Android Auto; while this may not be as flashy as the setups offered by rivals, it's easy to use as is set to be replaced by Vauxhall's dual-screen Pure Panel setup when the Corsa is facelifted sometime in 2023.
The latest Honda Jazz hybrid earns its place on this list first and foremost for its uncanny ability to swallow people and their luggage. It has an appetite for both that belies its small stature, thanks to a tall, upright design that makes it feel like a small MPV to drive. Clever styling that takes cues from the Honda Civic hatchback means the Jazz looks far from boxy or utilitarian, and the range-topping Crosstar EX trim adds an SUV aesthetic sure to broaden its appeal.
Step inside and you'll find a Tardis-like interior with rear head and legroom to rival much bigger cars. You'll also get the Jazz's trademark 'Magic Seats' that fold flat to the floor or swing up cinema-style to turn the rear footwells into ideal storage for those awkwardly tall pot plants. The Jazz also features a reasonably sized 304-litre boot, but it's not all about the storage. This small car is easy to drive around town, with light steering and a decent if unexceptional ride. The e:HEV powertrain is impressive, with a 1.5-litre petrol engine and twin electric motors with one driving the front wheels and the other converting energy for storage in the battery for use in EV mode. Drive it carefully, and the Jazz easily beats petrol and diesel rivals achieving over 60mpg. And of course, there's the legendary Honda reliability.
If you want your supermini to offer quality, character and style by the bucketload, then you could do an awful lot worse than the MINI five-door hatchback. While it's true the MINI comes with a slightly higher price tag than most of its rivals, you can feel where that extra money has been spent – both when looking around the interior and in the way it drives. The entry-level model is exceptionally cheap to run, while the more powerful versions offer impressive performance.
All iterations of the MINI are sharp to drive and if you don't need the extra practicality of the five-door version, the three-door hatchback is a cheaper, more compact option. The MINI helped start the drive to offer customers personalisation options, so there's an almost limitless options list. It's wise to exercise caution though, as the options can quickly inflate the car's price to an eye-watering sum – for a long time, it was possible to double the price of base-spec cars with extras.
While it's not the fanciest of the superminis, the Dacia Sandero excels in one key area: value for money. Based on similar underpinnings to that of the latest Renault Clio, the Sandero is much more modern than its predecessor. It's pretty capable as a small family car, thanks to the practicality of its decent-sized boot, and impressive legroom on the inside makes it good for passengers, too.
Not only is it cheaper to buy than its competitors, it's also pretty frugal on fuel and is cheap to service, so it won't cost the earth to keep it running either. Admittedly, it's not the quickest or most fun car to drive, but that's not really Dacia's ethos. The Sandero is also one of the few cars on the market to be offered with a bi-fuel option, which enables you to fill up on either petrol or cheaper LPG fuel, which could come in handy if you live near an LPG fuel pump. Step up from the entry-level Essential model and in-car tech is decent, too, given the Sandero's low price point.
It may not be the cheapest of the cars featured on this list, but the Yaris does make up for it with its low running costs thanks to Toyota's tried and tested hybrid technology. The Japanese brand claims the Yaris could run on electricity for up to 80% of the time when driving around town, with the car getting official fuel economy figures of up to 68.8mpg, which we managed to closely match when we tested it.
We also think it's quite a good-looking, stylish little supermini helped in part by the racey image of the GR Yaris hot hatch, though in reality the two cars are similar in name and a handful of styling cues only. The standard Yaris is well equipped, too, getting 16-inch alloy wheels, a seven-inch infotainment screen with Apple CarPlay and Android Auto, a rear-view camera, air con and automatic lights and wipers on entry-level Icon. There are three trim levels above this, adding further modcons and – in the case of the GR Sport – sportier styling inspired by the aforementioned GR Yaris hot hatch. A facelifted model arrives in Autumn 2023 with slightly more power and more tech, though we're yet to drive this model.
For something even smaller, check out our list of the top 10 best city cars...
Best small cars and superminis 2023