Top 10 best cheap cars to insure 2023
We pick 10 of the best cheap cars to insure, which could save you hundreds on your annual policy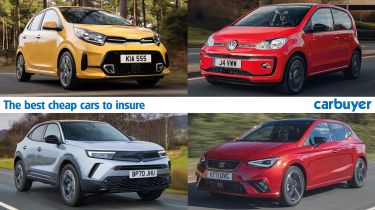 Cheap running costs are a focus for many buyers, and one major expense for motorists is their annual car insurance premium. Insurance can be particularly expensive for new or younger drivers, but buying a car in a low insurance group can majorly help cut the cost of your annual premium. Every car on sale in the UK is categorised into a group from one to 50, with 50 being the most expensive to insure.
Cheaper-to-buy new cars tend to be cheaper to insure, but that's not a hard and fast rule. Generally, a car will be cheaper to insure if it has fewer premium features that make it desirable to steal, while smaller engines and lower power outputs are viewed as making them less of a risk. It's not necessarily just a simple case of looking for a cheap car to buy, as lots of factors can come into play.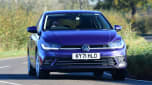 Best insurance group 1 cars 2023
Electric cars are currently some of the most advanced and powerful cars on the market, and this means many can cost more to insure than a petrol or diesel equivalent. However, there are some electric cars that offer cheap car insurance, such as the latest all-electric Fiat 500.
Our list of the best cheap cars to insure takes into account a variety of models that aren't merely the cheapest to insure, but also have other attributes that make them some of the best to buy. The inclusion of small superminis might not surprise you, but the presence of larger, more practical cars and state-of-the-art electric cars in our list is likely to put budget-conscious buyers at ease.
There are, of course, many more factors that come into play when calculating your insurance premium, such as installing a 'black box' in your car, so you should also look at our guide to getting cheaper car insurance to make sure you're getting the best deal possible. You'll find our top 10 articles for the best first cars and most economical cars useful for keeping motoring costs down.
Although the Sandero has risen in price with entry-level models now adding some creature comforts it's still one of the cheapest cars on sale in the UK. Add to this its frugal engines and reasonable cost to service and annual motoring bills should remain low. Insurance is the final piece of the puzzle and it's more good news for thrifty motorists as the Sandero sits in the lower insurance groupings from eight to 12.
If your budget stretches slightly higher an Expression model adds an eight-inch multimedia screen and steering wheel controls, along with upgraded alloy wheels. While we usually don't recommend the top trim, in the Sandero this version still undercuts most rivals, making it a great deal, and we think the entry-level trim is too basic. Negatives include a fair bit of road noise, as the Sandero doesn't have as much sound insulation as the closely-related Renault Clio.
Although the VW up! has been around for quite some time it still looks modern. There's also a deceptively large amount of cabin space for taller adults or a small family to get comfortable on a longer drive.
Partnership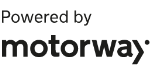 Need to sell your car?
Find your best offer from over 5,000+ dealers. It's that easy.
Unlike some city cars, the up! doesn't feel out of its depth on the motorway or in heavy traffic. A 64bhp engine is standard across the range, and its thrummy sound, impressive fuel economy and easy-going attitude make it a very appealing choice for town or country driving. Trim levels include Black Edition, R-Line and Beats, which add some extra style and features, along with a 300W 'Beats by Dre' sound system in the Beats version. We'd stick with an affordable trim for the best bang for buck.
The latest SEAT Ibiza is not only a significant improvement on its predecessor, but one of the most refined superminis you can buy. It has much in common with the Volkswagen Polo and an enticing array of standard equipment, including metallic paint, DAB radio, smartphone mirroring and air-conditioning.
Further up the range, the Ibiza offers many luxuries previously reserved for much bigger cars. To get cheap insurance, you'll want to look at the naturally aspirated 1.0-litre 'MPI' petrol engine with 79bhp, as this sits in groups three to four, depending on trim level. If you can stretch to group eight insurance, the 94bhp 1.0-litre TSI engine is worth a look; it has a turbocharger making it quicker while managing almost identical fuel efficiency.
The Kia Rio is a spacious Ford Fiesta rival with an upmarket appeal and low running costs. This extends to its insurance ratings, with the star of the range being the 1.25-litre petrol in 2 specification, which has a group four insurance rating to match. Part of the reason for such a low band is thanks to autonomous emergency braking (AEB), which can apply the brakes if an imminent collision is detected. This engine is also affordable to run thanks to its 45+mpg claimed fuel economy.
With space for adults in the front and back seats, the Rio is practical for a supermini, with a 325-litre boot. It's also well equipped, with a tablet-style touchscreen available with Android Auto and Apple CarPlay compatibility to connect your smartphone. Throw in Kia's unrivalled seven-year warranty and the Rio is a great choice if you need to keep a close eye on your motoring budget. Like the Ibiza, the turbocharged petrol engine sits in group eight but it arguably provides the best mix of performance and economy.
The Ford Fiesta was the UK's best-selling car for a long time, and part of its appeal is how much it costs to insure. If you hunt out a Style model on the used market, the 1.1-litre petrol engine provides very affordable insurance as it's in group two. This model is no longer available, but the current entry-level Trend has a reasonable group seven rating. The Trend comes with much more standard equipment than the Style did, including an eight-inch touchscreen with Apple and Android connectivity, air conditioning, all-round electric windows and fog lights.
Even the base models are great fun to drive – the Fiesta is likely to remain the best-driving supermini on sale until it heads out of production during the summer of 2023. Elsewhere, the Fiesta is quite spacious and has a bigger boot than some of its rivals, while inexpensive servicing and the sheer number of Ford dealers contribute to the Fiesta's appeal.
The Toyota Aygo was originally designed as a budget-friendly city car that was cheap to run and insure, but now consumer tastes have changed with a rise in the popularity of SUVs, the brand has replaced it with the higher-riding Aygo X with crossover styling. The same affordable ethos is present in the Toyota Aygo X, though, and entry-level Pure models sit in a very low insurance group five.
We think the Aygo X will appeal to buyers who still want a small runabout but would benefit from the raised suspension's ability to smooth out the worst potholes and uneven bits of British roads. There's a lot else to like about it, too – the Aygo X is fairly well equipped for a car of this class, featuring touches like a seven-inch infotainment screen with Android Auto and Apple CarPlay compatibility, air con and a reversing camera as standard. More expensive trims get features like a bigger screen, alloy wheels and wireless phone charging – these will inevitably bump up insurance costs slightly, but it will still be a cheap car to insure overall.
Many of the cars on this list are small city cars and superminis but the latest Vauxhall Mokka shows you can have a family SUV and still not pay a huge amount of money for insurance. It's a stylish SUV with a much-improved interior and efficient engines, and it's an appealing all-rounder, even if it's beaten for driving fun and ultimate practicality by certain key rivals.
The entry-level Mokka features a 1.2-litre three-cylinder petrol engine with 99bhp and this model starts with a group 14 insurance rating - not bad for a sharply-styled SUV. The alternative is a 128bhp version of the same engine and while drivers will enjoy the extra power, it catapults the car into insurance group 20. There was a 1.5-litre diesel that felt just as punchy as the petrol engine in everyday driving, and started at a cost-effective group 15 – it's now discontinued but is a great used option.
The desirability of electric cars means they tend to be more expensive to insure than their petrol or diesel counterparts, but the latest all-electric Fiat 500 still sits in a reasonably low insurance group compared to EV rivals – entry-level models start from around group 15. Admittedly, the electric Fiat 500 is still sold alongside the much older petrol model which is cheaper to insure still (around group 10), although it's hard to recommend given the outdated technology and powertrain it uses, and it will cost more to run when it comes to taxation, particularly for business choosers.
The electric Fiat 500 is available with two different powertrains – you get either a 92bhp or 117bhp motor paired with a 24kWh or 42kWh battery respectively. We recommend going for the 42kWh model as it delivers an official range of up to 203 miles compared with the smaller battery's 118-mile range figure. Not only that, but it only increases the insurance group rating slightly and costs just a little more to buy. That said, if sitting in the lowest insurance group is the priority and you'll only be using your 500 for shorter trips around town, the 24kWh battery option is still a good choice.
A previous Carbuyer Car of the Year winner, the fantastic-value Hyundai i10 remains one of our favourite small cars. It's good-looking inside and out, well equipped and – with five doors and a 252-litre boot that beats its rivals for size – practical, too. The entry-level 1.0-litre petrol is impressively cheap to insure starting at group four and is also economical, bringing running costs right down. It's not the quietest or smoothest car for long motorway journeys, but it comes highly recommended as a cost-effective urban runabout.
If you've long-distance friends or family members you visit from time to time though, we would recommend choosing the more powerful 1.2-litre engine. While this will push insurance premiums up a little thanks to an increase in its rating to group eight, you'll probably be glad you went for the punchier model when it comes to motorway overtaking, but it'll still be genuinely affordable for almost every driver.
Kia snatched the title of 'the cheapest car on sale' after the Dacia Sandero lost its most basic trim level. The already cheap-to-run Picanto is now also the cheapest new car to buy in the UK as well.
Insurance group four will keep renewal prices low and you get Kia's seven-year warranty for peace of mind. Even mid-spec '2' trim sits in insurance group one, and brings the 'forward collision-avoidance system' that insurers value, along with air-conditioning. However, if it is cheap motoring you're after there is little to go wrong with the base model and you still get Bluetooth for music streaming.
If you want a variety of cars that are economical run in other ways, check out our review for the best cheap-to-run cars...
The top 10 best cheap cars to insure