Car insurance explained
Our comprehensive guide to car insurance and how to get the best deal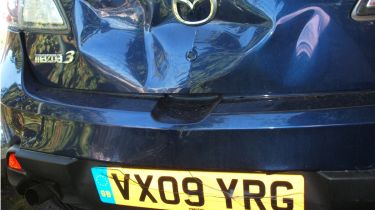 Finding the best car insurance deal can often be a headache. Even with comparison sites to make the process easier, it can still be laborious and time-consuming.
There are multiple factors determining the final cost of your policy. Some are non-negotiable but others, you will be happy to hear, are under your control.
Getting the best deal is essentially about three simple things: you, your car and the types of policy available. Armed with your specific details, insurance companies calculate the level of risk involved in providing your insurance cover. The greater they deem the risk, the more it'll cost for insurance. Here, we explain all.
How you can influence car insurance premiums
Clearly, you won't be able to do anything about factors such as your age, and maybe not even your career, but your driving history will play a major part.
This is because your insurance company will look at risk factors associated with you as a person.
It's worth noting that in 2012, the EU ruled that gender could no longer affect insurance prices. This was good news for men, whose policies have remained the same or become slightly cheaper, but bad news for women, some of whom have seen their premiums rise as a result.
How old you are
Your age plays a huge part in how insurance companies calculate risk. Statistically, younger and inexperienced drivers are more likely to make a claim – so their insurance cover will cost more as a result.
For younger drivers, the age 'penalty' is compounded by a lack of no-claims bonus (NCB). The only way around this is to rack up year after year of claim-free motoring.
Broadly speaking, the birthdays you need to look out for are your 25th (when insurance providers think you've become sensible and start reducing premiums) and your 70th (when companies begin to consider physical issues like your reaction times and eyesight).
Long-term medical conditions could also mean you'll pay more than someone with a clean bill of health. Several years' no-claims bonus (where you haven't claimed from a car insurance policy) will also help to lower your premium significantly – although you have to ask your previous insurer(s) to provide your new insurer with proof of this.
Black box insurance: how young drivers can reduce their insurance premiums
Your driving history
Insurance companies reward careful drivers in two ways. Firstly, any endorsements or 'points' you have on your driving licence will increase your premium.
Secondly, it comes down to the all-important no-claims bonus. By not making any claims, your no-claims bonus will increase. The value of (or discount applied to) your no-claims bonus will vary from one insurer to another, but generally speaking it'll be a 30-40% discount in the first year, with smaller discounts applied for subsequent years.
You must declare any previous claims or points on your license when getting quotes – otherwise the resulting policy will be invalid.
What you do for a living
You might be a careful and conscientious driver, but if you happen to follow a career that's statistically high-risk, you'll still end up paying more.
A sales rep travelling tens of thousands of miles a year will usually have a higher insurance premium than someone the same age with a job that doesn't involve as much driving.
Similarly, musicians, actors and others involved in the arts can expect heftier bills, as insurers expect these people to work more late hours and have a more active social life than, say, an actuary.
Jobs considered 'stressful' or 'demanding' also result in higher premiums. Some parents who give up work to raise children find their premiums going up. This may seem strange, but driving with a toddler in full-on meltdown has been known to make even the smoothest driver somewhat stressed.
Where you live
Where you live and where your car is left overnight pays a huge part in determining insurance premiums. Risk is based partly on postcode – areas with a high crime rate will pay more.
Here's where it gets more complicated. You might think that keeping your car in a garage will reduce your premium, as you're less likely to experience theft or vandalism. But the reality is the difference between what you'll pay to house your car in a garage and on your driveway is often marginal. That's because big cars and small garages can so easily result in scraped bodywork.
And while you might think parking on your driveway will protect your car from parking scrapes, it could increase the risk of theft. That's because anyone who wants to take your car by stealing the keys will know exactly what house to break into to find them.
All that adds up to making where you live more important than where you park.
Your car
If you can afford that brand-new Ferrari, chances are you won't be too concerned about shelling out a few thousand a year for cover. For the rest of us, insurance costs can have a pronounced affect on what car we choose.
Before you buy a new car, it's worth getting a quote from your existing insurer (as well as checking out price-comparison websites) to see how much the motor you've got your eye on will cost you to insure compared to the one you're driving right now.
Car insurance groups
All cars are assigned an insurance group from 1-50. The higher the group, the more expensive your car is to insure. All Ferraris fall into group 50, for example, but a Ford Fiesta can be as low as group three depending on what engine and specification you go for.
A number of variables concerning your car affect the group it's assigned to and the premium you pay.
Your car's performance
The most obvious factor affecting premiums is your car's performance. Faster cars are seen as a greater risk for two reasons: cars do more damage when travelling at higher speeds, and speed also increases the chance of having a crash in the first place.
Insurance companies may consider that if you buy a car capable of 0-62mph in three seconds, you may use that performance on occasion, making you a riskier proposition. Any aftermarket modifications made to your car also need to be declared. If your car has been heavily altered (a non-standard engine change, for example) you may need to look to specialist insurance companies.
Your car's security
Broadly speaking, the harder your car is to steal, the cheaper it'll be to insure. Most modern cars come with an alarm and immobiliser that meet industry standards. Fitting these to older cars can reduce your premium while also providing peace of mind. Owners of more expensive cars should consider fitting a tracking system to their vehicle – some insurance companies actually insist on this for cars over a certain value.
Your car's repair bills
The cost of repairing your car if it's damaged also affects what you pay to insure it. The more equipment your car comes with, the higher your premium is likely to be. Furthermore, some cars' parts are more expensive than others and some models take more time in the garage to repair. Just consider Rowan Atkinson's McLaren F1, which incurred a record-breaking insurance payout of £910,000 when he pranged it in 2013. Insurance companies look at these repair costs when calculating your premium.
Types of insurance
Unless you're a motor trader or work in the industry, there are three main types of insurance: third-party only; third-party, fire and theft; and fully comprehensive.
Third-party only
Sometimes referred to as TPO, this is the minimum level of cover you legally need to drive a car in the UK and it tends to be the cheapest – but not by much.
If you're involved in a crash, the insurance company will pay for damage caused to other vehicles or property, along with compensation and medical costs for anyone other than you who's injured. It'll also cover legal costs if anyone takes legal action against you as a result of the collision. But if your car catches fire or is stolen, you get nothing.
Third-party, fire and theft
Third-party, fire and theft cover (sometimes referred to as TPFT) is marginally more expensive, but it means you're covered if your car catches fire or is stolen. But it doesn't cover damage to your car in a crash where no other vehicles are involved – hitting a tree, wall or lamp-post, for example.
Fully comprehensive
Although fully comprehensive car insurance is the most expensive cover, you may be surprised to see the increase is often marginal over third-party, fire and theft.
It generally provides the best cover. If your car is stolen or catches fire, you'll receive a payout. If you're involved in a collision – whether you're at fault or not – you, your car and any other vehicles, individuals or property involved are covered for legal, medical and repair bills.
Many fully comprehensive policies also cover you to drive someone else's car (with their permission), but you'll need to check this to make sure.
What you can do to reduce your insurance bill
With all the variables mentioned above, it's hardly surprising that making tweaks here and there can reduce your car insurance bills. One of the most significant is your insurance excess. This is an amount up to which you agree to pay in the event of a claim.
For example, if your excess is £250 and you make a claim for £750 worth of damage, you'll pay £250 and the insurance company £500. If less than £250 worth of damage was done, you'd have to foot the whole bill.
If you're confident you can get the amount together at short notice in the event of having to make a claim, then a large insurance excess is a good way of reducing your premium. But you could end up in a sticky financial situation if you put yourself at risk of a big bill that you know you won't be able to afford.
Other factors to consider include:
- If possible, pay for your cover annually rather than monthly – the savings can be substantial- Look at the cost of optional extras – how much is your insurance company charging you for breakdown and replacement windscreen cover? Is it competitive?- Do you need a protected no-claims bonus? While this means you won't lose your no-claims bonus after a claim, your premiums are still likely to increase- If you're considering fitting an alarm or tracker to your car, make sure it meets the Thatcham industry standard- Do you need that courtesy car cover? If your car is being repaired, do you have a second car you could use, or one you could borrow?- Some companies offer a discount if you use their home insurance or insure all the cars in your household with them- Check price-comparison websites before automatically renewing, then see if your existing provider can match or beat the best offer. If they can't, switch- Consider multi-car insurance cover if you have more than one car, but get quotes for them separately as they're not always cheapest
Finally, many overlook the need to inform their insurance provider about significant life changes. Moving house, having children, changing careers, getting married or divorced, developing a long-term medical condition or getting points on your licence are all things you need to inform your insurance provider about –your policy could be invalid if you don't.
Although it's a complicated business that nobody really looks forward to, taking out a car insurance policy doesn't need to be laborious and should take you no more than an hour. The internet makes getting the best deal much easier than it used to be, and knowing what to think about when shopping around should ensure you find the policy you need at a competitive price.
Armed with this information, now find what the best car insurance providers are.
Electric MG 4 to arrive in September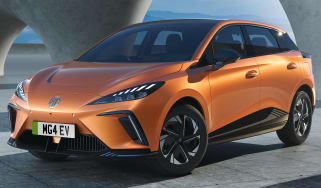 Electric MG 4 to arrive in September
Engine management light: top 5 causes of amber engine warning light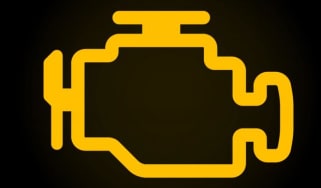 Engine management light: top 5 causes of amber engine warning light
Best new car deals 2022: this week's top car offers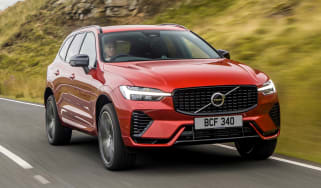 Best new car deals 2022: this week's top car offers