Best insurance group 1 cars
Car insurance can be one of the most costly motoring bills, but you can reduce it by choosing an insurance group one car.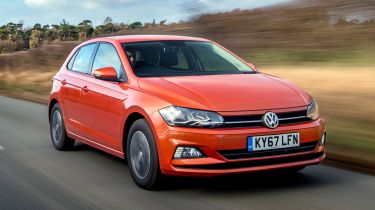 Aside from paying for a car and putting fuel in it, car insurance is likely to be your biggest motoring bill. This is especially the case if you're a young driver, live in a high-risk area or have points on your licence.
While you definitely can't change your age and probably can't move home just to get lower car insurance, you can choose one of Britain's most affordable cars to insure if you want to keep your premiums low.
When a new or updated model of car is launched, it has to be assessed by the Association of British Insurers (ABI) to decide on its insurance risk. All sorts of factors are taken into account, including its performance, price, repair costs and how secure it is against being broken into or stolen.
Using all this information, along with past statistics on how likely it is the car could be involved in a crash or theft, an insurance group is declared from 1 to 50. The lower the chances of an insurance claim being made and the smaller the likely bill for a claim, the lower the insurance group will be.
For these reasons, the very cheapest insurance group one cars tend to be entry-level superminis, with small engines producing less than 80bhp. Popular small cars from major manufacturers tend to fare well, too, because they benefit from a vast network of dealership support, making repairs quick and cost-effective.
Group one insurance is an elite group, however, with extremely few models on sale in the UK qualifying for the cheapest insurance rating. You'll have to dive into the second-hand market for a wider range of options. Because of that, our list includes a few cars in group 2 that should still be affordable to cover.
Read on for our list of the top insurance group one cars or check out our guide to the best cheap cars to insure.
There's little to beat the VW Polo in terms of cheap insurance, because you can get a mature, well-sorted car and pay super-cheap insurance on it.
Almost all versions with the 1.0-litre 79bhp petrol engine fall into this category, including the Beats audio edition with its premium stereo and connectivity. The SE, meanwhile, is equipped with all the essentials, including alloy wheels, air conditioning and all-round electric windows - and you can also enjoy niceties such as smartphone connectivity, heated power mirrors and auto headlights.
Sharing many parts with the Volkswagen Polo, the Skoda Fabia also enjoys a group one insurance rating on several trim levels. Even the base S model comes with electric heated door mirrors, DAB radio, remote central locking and Bluetooth phone connectivity, while SE comes with extras like rear parking sensors and air conditioning, and the Colour Edition adds a contrasting colour to the roof and mirror caps.
All of these trims fall into group one if you choose the 64bhp 1.0-litre petrol engine.
Another model from the Volkswagen Group makes an appearance on this list because the up! is also available with super-cheap group one insurance. Identical to the Skoda Citigo e iV and SEAT Mii electric under its VW badges and slightly sharper suit, the up! is now the only one of the three available with a petrol engine.
You'll need to choose the 59bhp engine and used models in the Take up! or Move up! trims to get access to group one insurance - the latter adds essentials such as remote central locking, electric front windows and a folding rear seat. Volkswagen has just updated the up! range, but the 59bhp versions now sit in group two.
The cost of car insurance shouldn't put you off buying an estate car, at least not if it's the Dacia Logan MCV. Its badge stands for 'Maximum Capacity Vehicle' and Dacia isn't lying, because the boot can swallow 573 litres of luggage, making it just a fraction smaller than a Volkswagen Golf Estate.
For the Dacia's lowest group two rating, you'll need to stick with the 1.0-litre SCe 74bhp petrol in Access trim, which is best described as 'functional'. There's no air-conditioning, radio or central locking, but the wiring is in place for an aftermarket stereo.
The Nissan Micra is arguably the most grown-up model with group one insurance. It's especially impressive given that the latest Micra is a larger and much sportier supermini than old versions of the popular model. Qualifying versions are the 1.0-litre petrol with 70bhp in Visia, Visia+ and Acenta trims, which get basic equipment including Bluetooth and a USB input. This engine seems to be no longer available new, so you'll need to see if your dealer has any in stock or search the second-hand market.
Interior space is seriously impressive, with best-in-class shoulder room and plenty of legroom for rear passengers. Excellent safety will also have contributed to the low insurance rating, because the Micra is fitted with devices to help avoid crashes. Autonomous emergency braking is standard and the Micra scored five stars in Euro NCAP testing.
The Skoda Citigo is now electric-only, but used 59bhp petrol models manage to squeeze into the most affordable insurance group. It easily ticks all the boxes for low insurance, yet despite its 1.0-litre engine looking weedy on paper, the Citigo manages to feel nippy on all manner of roads. This is undoubtedly helped by its lightness, but being in the Skoda never feels like you're sat inside a crisp packet. In fact, its excellent five-star Euro NCAP crash safety score no doubt helped it win over the ABI panel.
Not only is it cheap to insure, the Citigo should return impressive fuel economy, and consumables like tyres are inexpensive too. As the Citigo's cheaper than the SEAT Mii and VW up!, you can even have the high-spec Monte Carlo trim and still enjoy low insurance premiums.
The Hyundai i10 1.0-litre SE Blue model is one of the most economical cars on this list. Economy-focused technology like stop-start boosts fuel economy to 70.6mpg, while CO2 emissions are just 93g/km. These figures should entice company-car drivers, because the i10 sits in a low Benefit-in-Kind band.
Despite being so thrifty, the i10 is also good fun to drive and a recent facelift improved its ride comfort, making it a more soothing companion on longer trips. While it shouldn't affect the majority of i10 owners, it's worth noting the SE Blue version can only carry two rear passengers. There's now a new version of the i10, but this starts in group 4.
The Smart badge has a rather premium image, so it's nice to see the Smart ForFour is accessible to almost any driver. With a huge range of colours and desirable options available, it could certainly cut a dash outside the college gates, office or parked on your driveway. The ForFour is also ideal for city life, with a sharp turning circle and a surprising amount of space crammed within its small footprint. A tall roof and wide-opening doors make it easy to climb inside, or fit a child car seat in, even in tight parking spaces.
To benefit from group one, you'll want the 1.0-litre engine and Pure trim level, which comes with cruise control, remote central locking, electric windows and a trip computer. Again, this model is only available used as Smart now only sells electric cars.
The Ford Ka+ was the brand's entry-level model, based on the previous generation of Fiesta. It's slightly taller, though, and comes with five doors as standard for excellent passenger space and access. You'll need the 1.2-litre engine with 69bhp in Studio trim (registered before August 2018) to qualify for Britain's cheapest insurance rating.
Standard equipment isn't as basic as you might expect, with air-conditioning, electric front windows and Bluetooth connectivity all included, but you have to forgo the alloy wheels of the Zetec trim, which sits in group two. Thanks to its Fiesta heritage, the Ka+ is fun to drive, with impressive poise through corners.
While it just misses out on group one insurance, the Ford Fiesta 1.1-litre Style is very tempting if you can stretch to group two. We've named the latest Fiesta the best car you can buy for £15,000 thanks to its supreme blend of style, low running costs and comfort. While the Fiesta has long been good to drive, it's now a better all-rounder, with a more stylish interior. The glut of buttons on the dashboard has been simplified by a 4.2-inch display, while Bluetooth and air-conditioning are fitted as standard.
A five-star Euro NCAP safety score is reassuring, but unlike the Nissan Micra, autonomous emergency braking isn't fitted as standard. The Style is no longer available new but the latest entry-level Trend offers more equipment and still offers reasonable insurance costs, sitting in group five.
Ford Fiesta diesel engines axed from range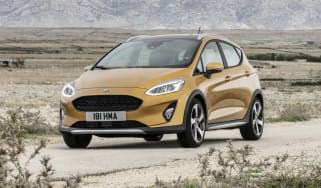 Ford Fiesta diesel engines axed from range
Best new car deals 2020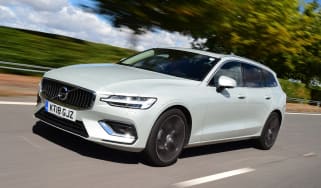 2020 scrappage schemes: the complete guide
2020 scrappage schemes: the complete guide
The UK's top 10 best-selling cars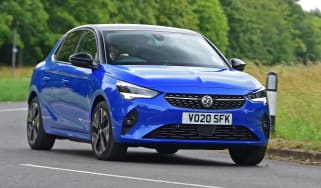 The UK's top 10 best-selling cars